Yaxha and Topoxté
Tags: Guatemala, Maya ruins, Petén, Topoxté, Yaxha
Date: December 27, 2019
After Christmas in Panajachel, we flew to the northern state of Petén. This is a rather flat area that borders the Mexican state of Chiapas on the west and the Mexican state of Campeche in the north. East of Petén is Belize, so in our previous travels, we have been close to this state from all sides. It is generally covered by jungle and it has some very famous Maya sites.
The first site we went to was Yaxha which was a large city in the classic Maya period. It is thought that 42,000 people inhabited the area controlled by the city at its peak. The art shows a strong influence from Teotihuacan which is around 1,000 km away, close to present day Mexico City.
Here is a crocodile lurking at a dock where we had lunch: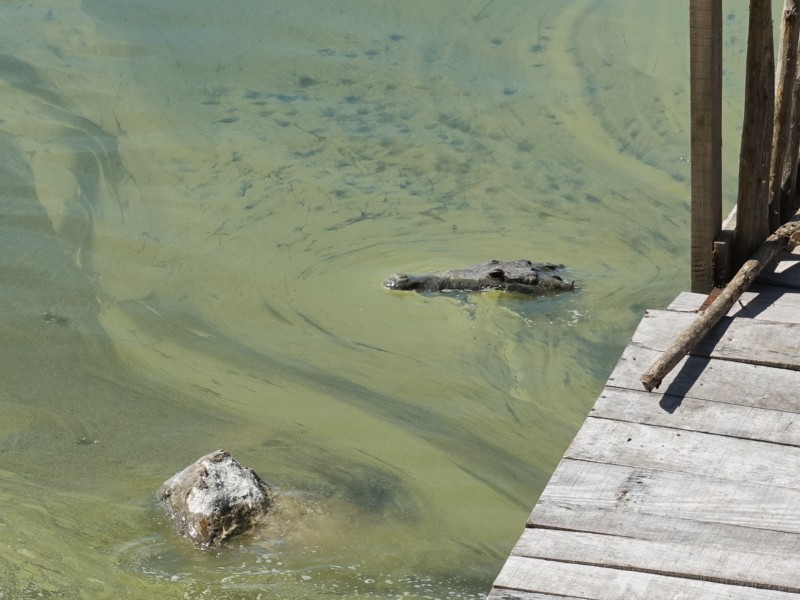 In Petén, the big Maya pyramids had wooden steps to climb them - protecting both the tourists and the archaeological remains: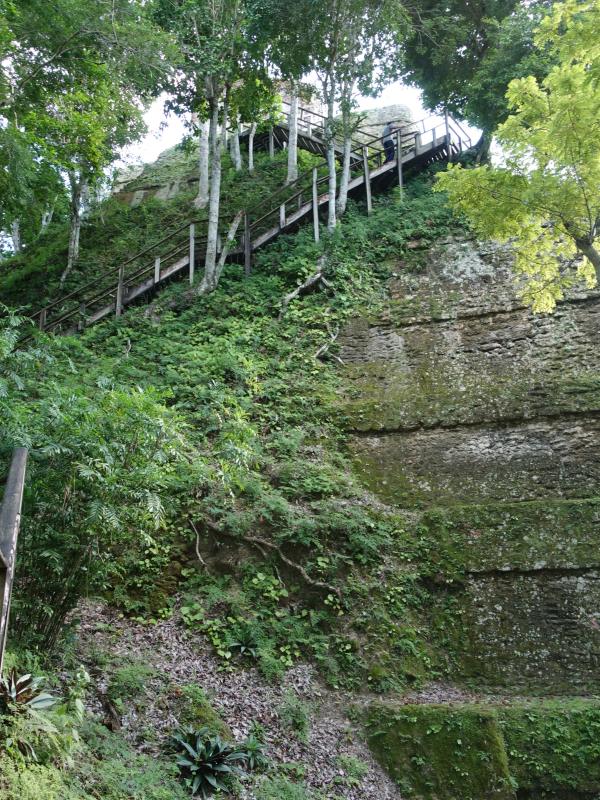 Looking down on the main plaza: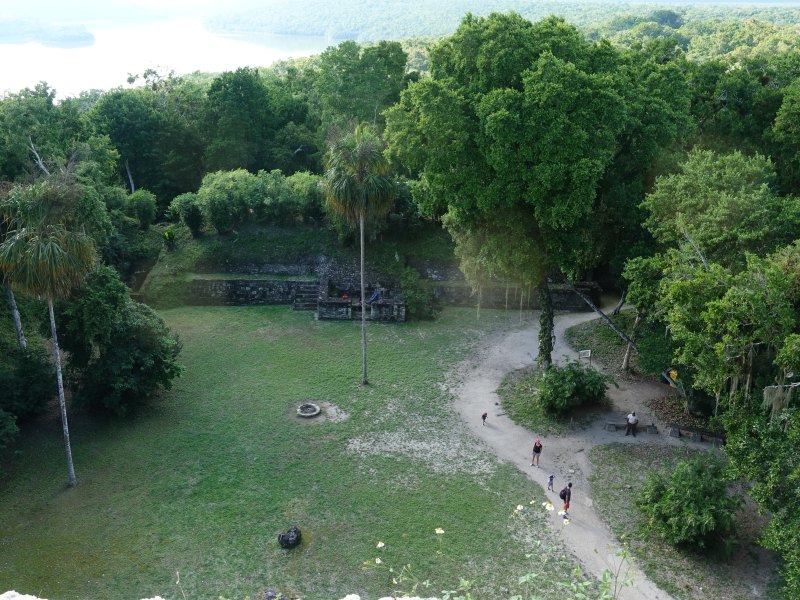 The view from the top of the pyramid: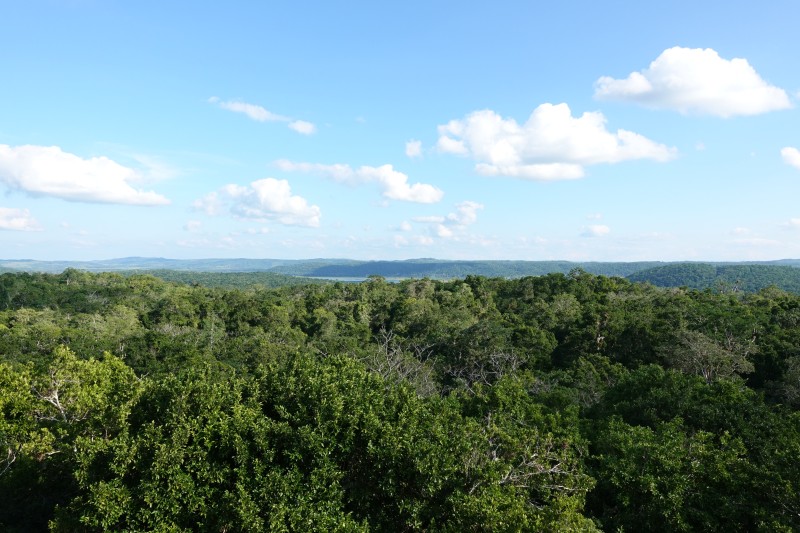 Another building: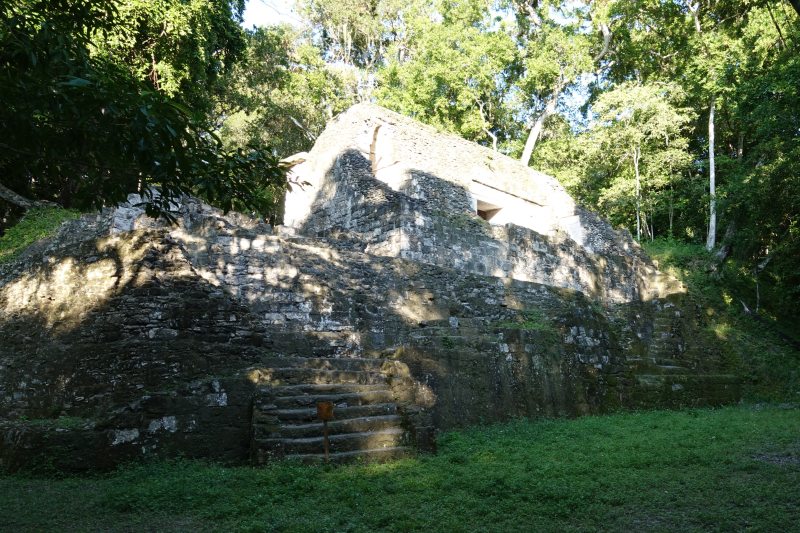 A spider monkey in the treetops: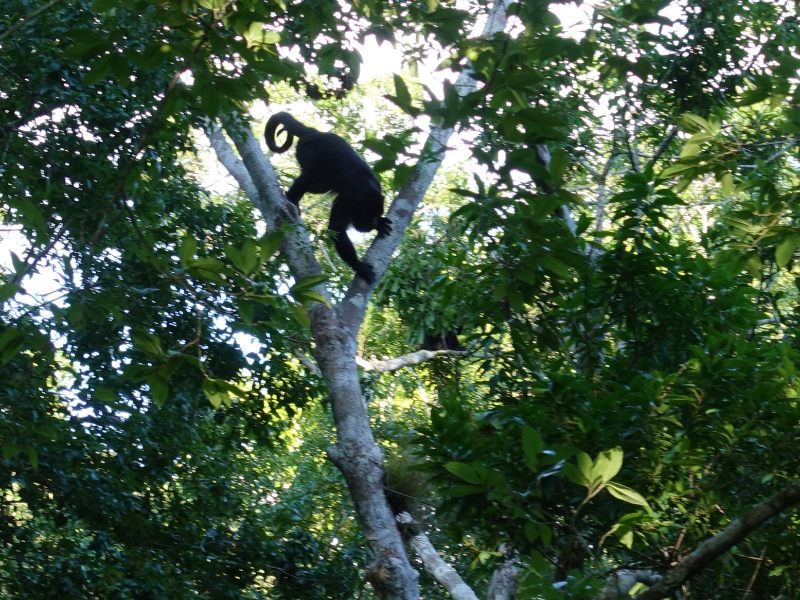 After seeing Yaxche, we crossed the lake to the site of Topoxté. It was getting late in the afternoon: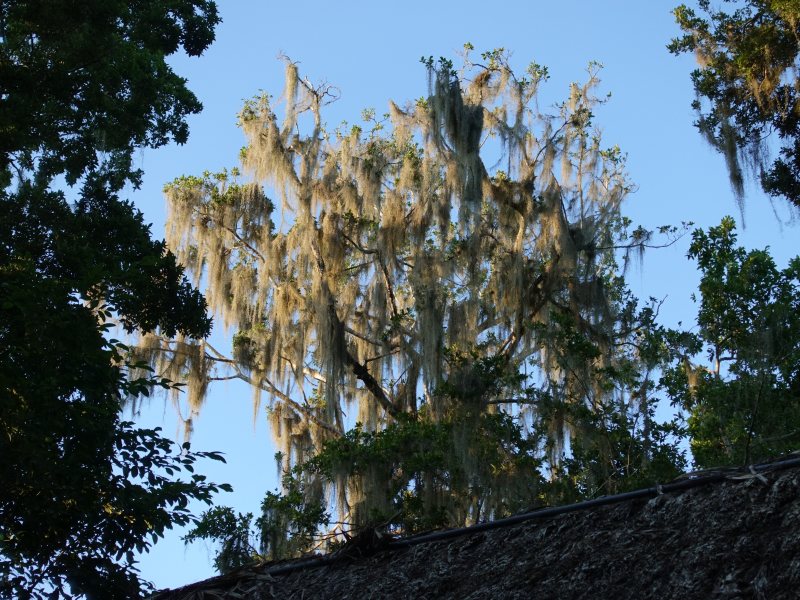 Topoxté is a small site located on an island. It was inhabited from several hundred years before Christ until around the year 1450 when it was abandoned. This is much later than Yaxha which was abandoned around the year 900. In this period, Topoxté was the capital of the Kowoj Maya people, but around 1450 they moved their capital 25-30 km west to Zacpeten where they stayed until 1697 when they were finally conquered by the Spanish as the last group of Mayan people.
Here is the main building: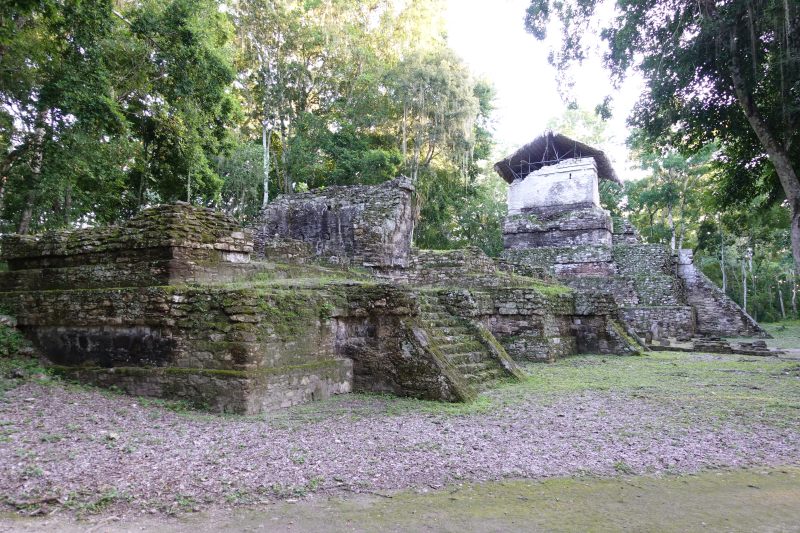 And the temple at the end: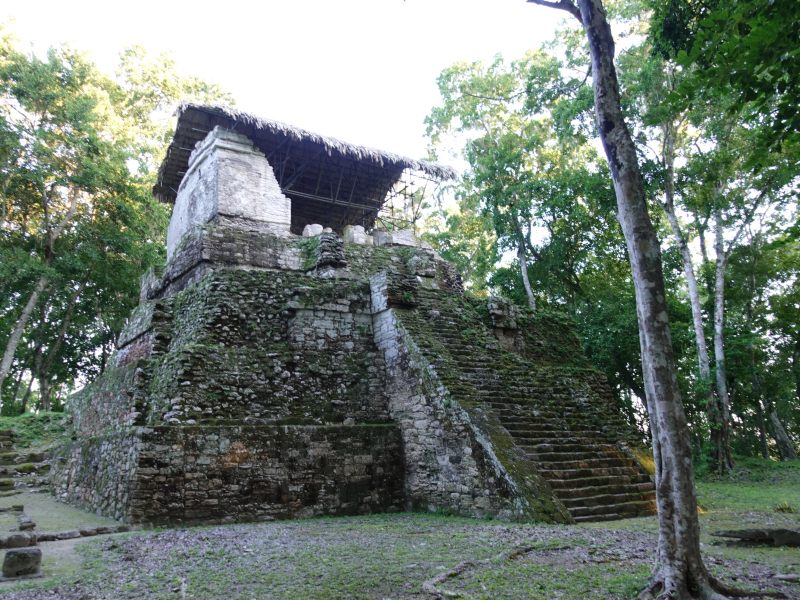 This was built on the Postclassic period after Yaxha was abandoned.
We had drinks at Sunset with a nice view: