Dominica - Portsmouth
Tags: Dominica, Indian River, Portsmouth, sailing
Date: January 24, 2017
After staying in Roseau for several days we sailed further north to the other larger town in Dominica, Portsmouth. We got there in the afternoon and the guy helping us find a spot to drop the anchor told us that there was going to be a barbecue on the beach that night. So we joined the event and got the opportunity to talk to a couple of other sailors. Thar was very nice and we had good food and rum punch as well.
The next day we went to see the local fort, Fort Shirley. It has been thoroughly restored and some of the buildings are actually in use as what looked like sleeping quarters for scouts and a hall for meetings and other events. The large tree on the left is a mango tree: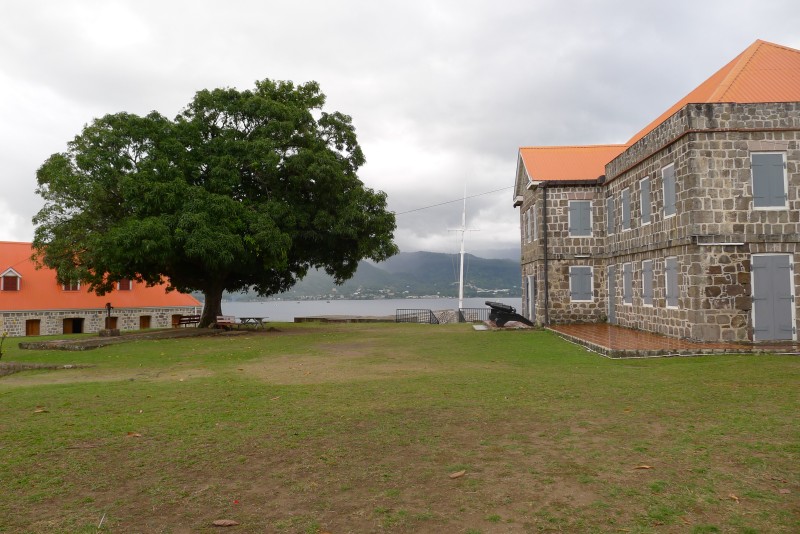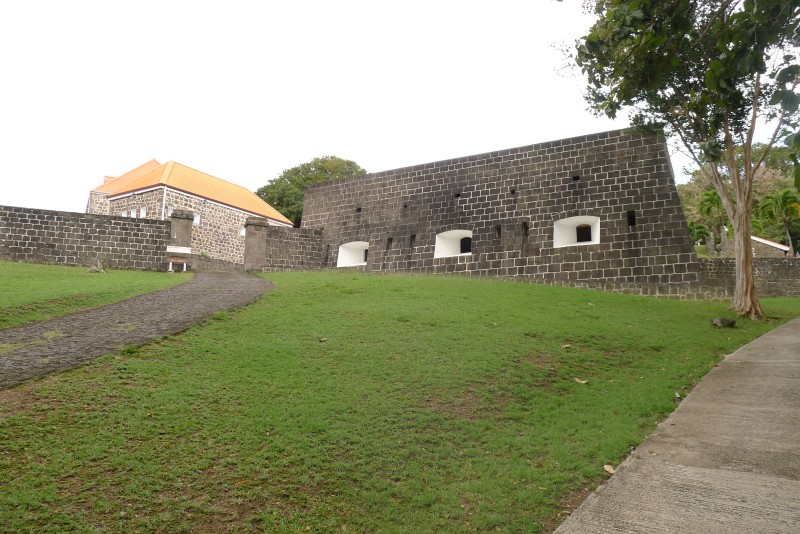 After seeing the fort, the tiny museum and the surrounding hills we had a juice at the cafe. Next to us sat this very leaf like grasshopper: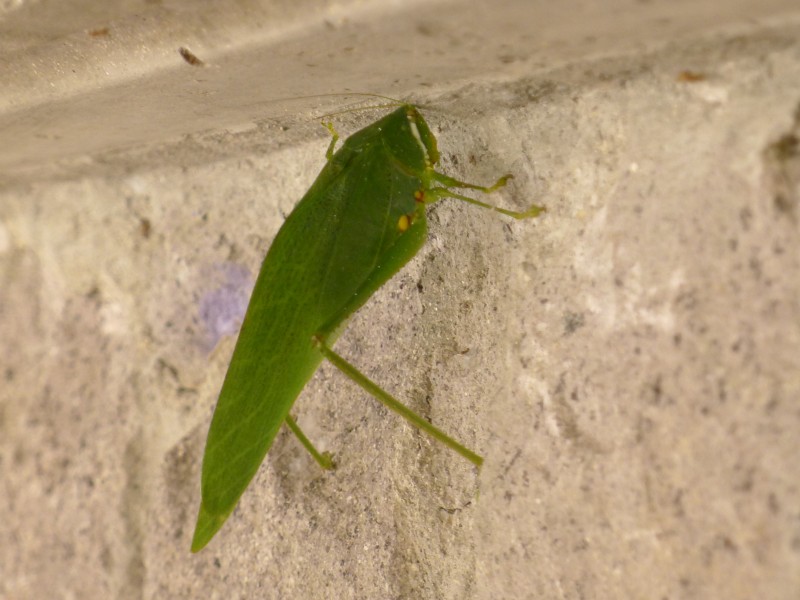 On the way back towards the boat we passed a wooded, swampy area and saw this termite nest: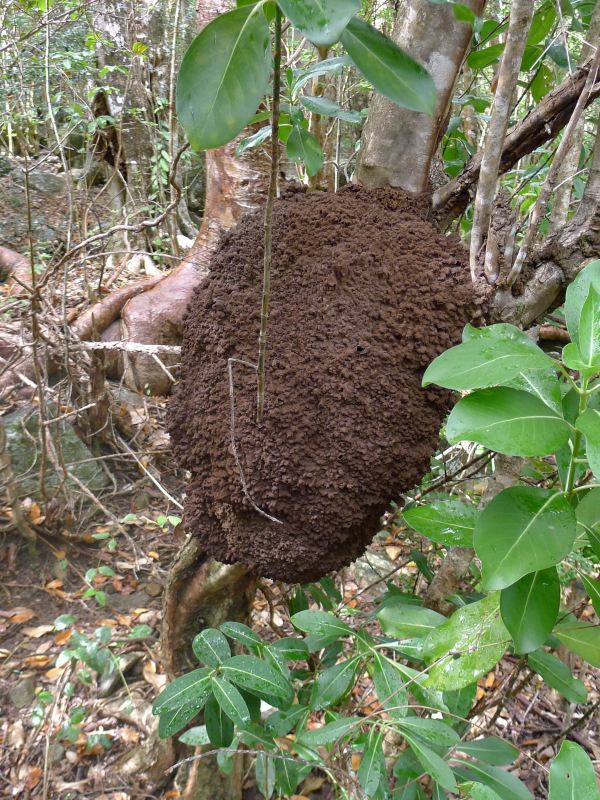 This large ship sailed into the bay right at sunset. It had left again the next morning when we got up: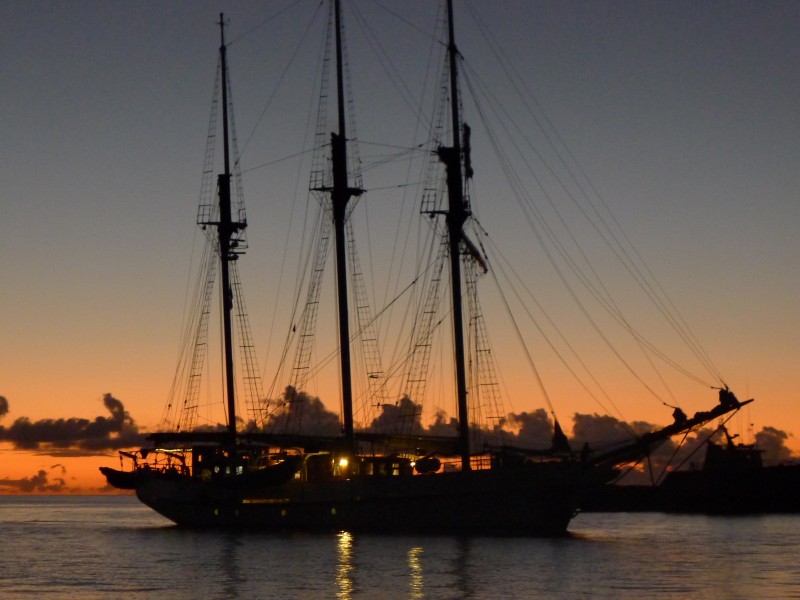 Portsmouth is located at the estuary of the Indian River. Indian river (and several other locations in Dominica) is famous because most of the second "Pirates of the Caribbean" movie was filmed here. So now the local guides take tourists up the river in small wooden boats. You are not allowed to use the engine on Indian River, so it was a lovely quiet and calm trip where we saw different kinds of herons, hummingbirds and lots of crabs, some of them quite large: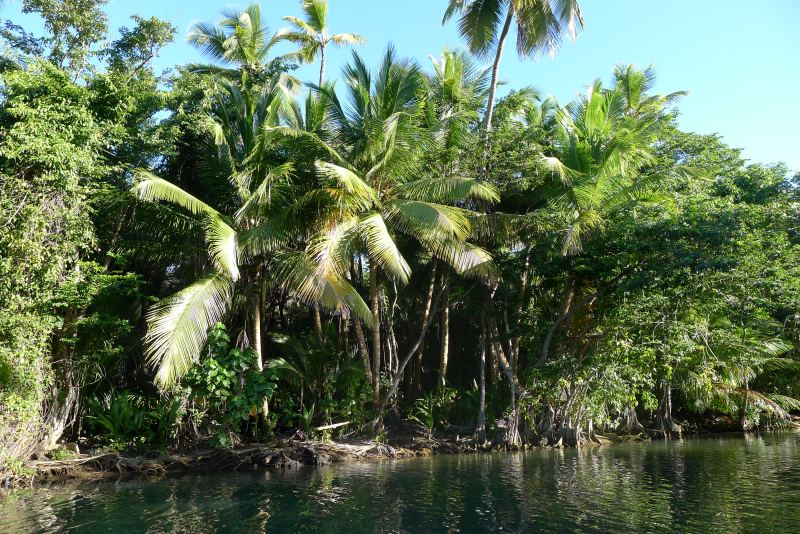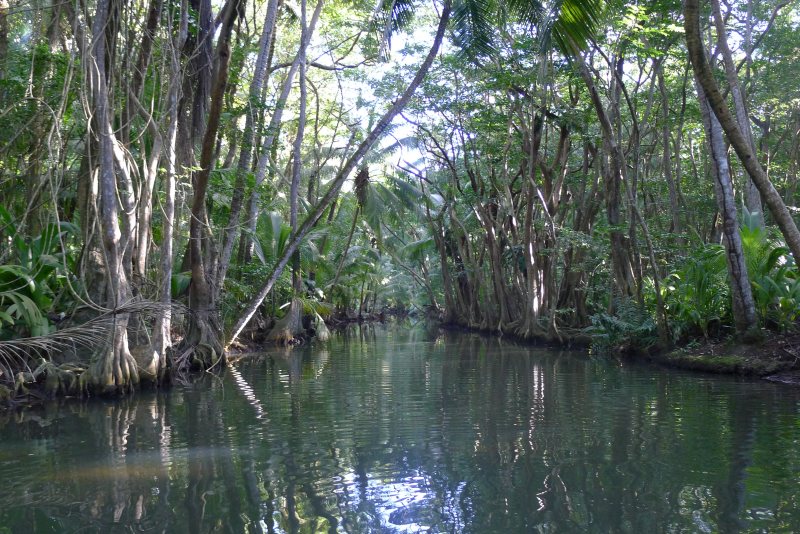 This was one of the huts built for the filming: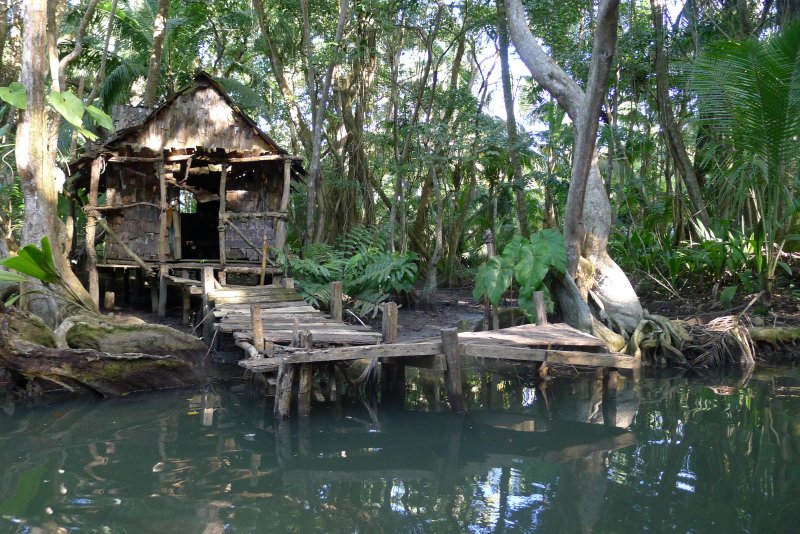 It is built in the style of the Caribs, the Indians who lived in the islands before the arrival of Columbus. Dominica has about 3000 Caribs living mostly in the north eastern part of the island. It is one of the very few places they still live.
Part of a broken railway bridge: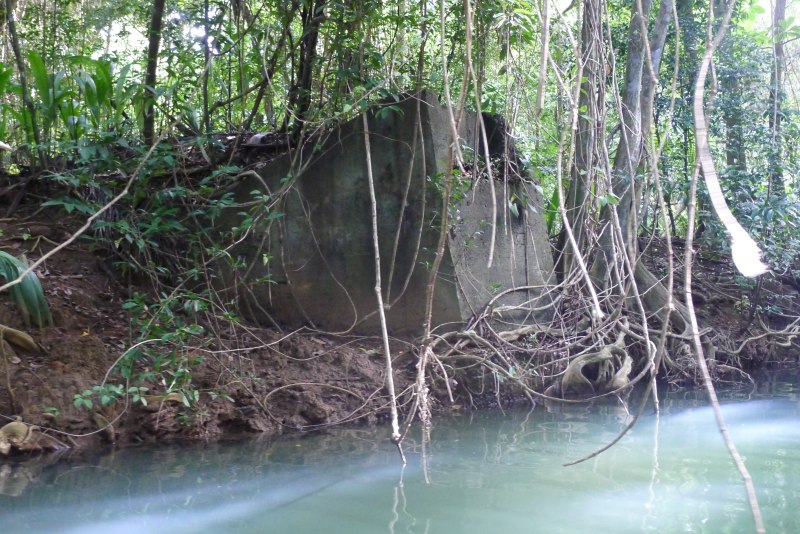 The railway was probably used for transporting timber but has been in disuse for very long.
The tree roots are just amazing: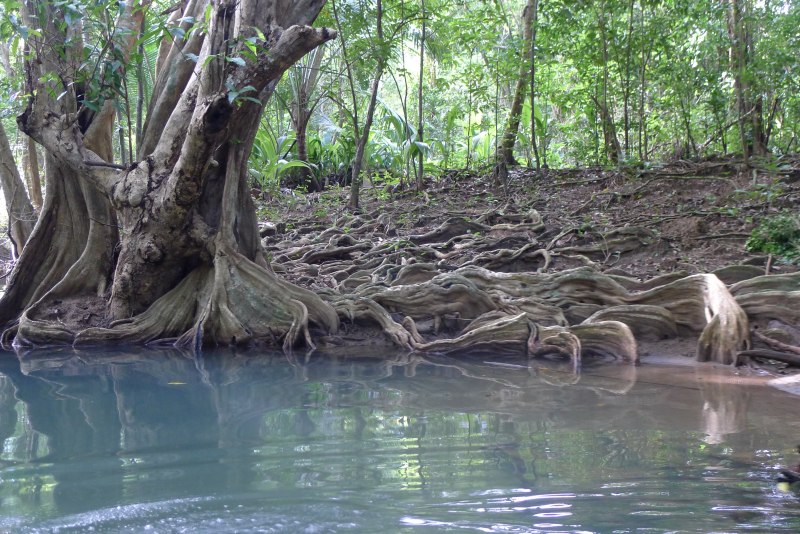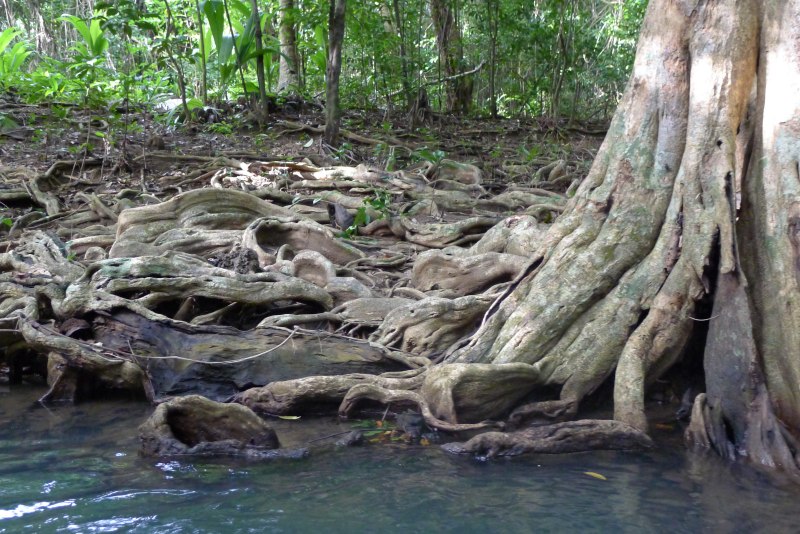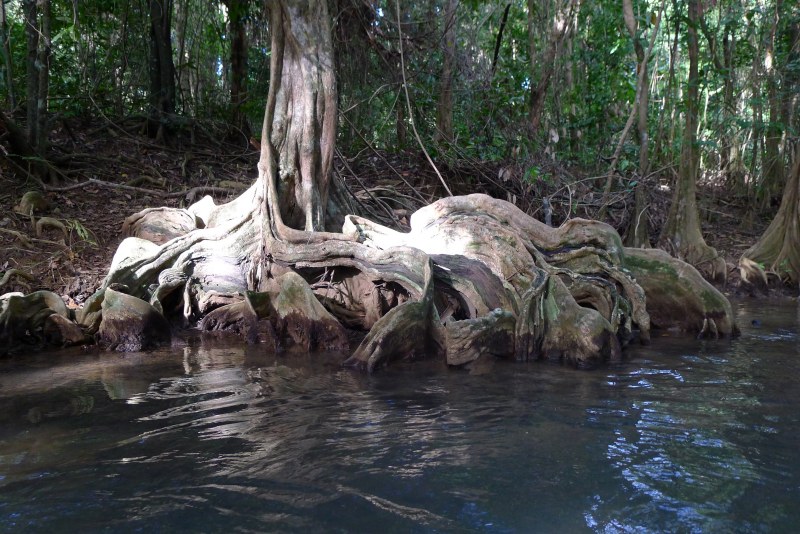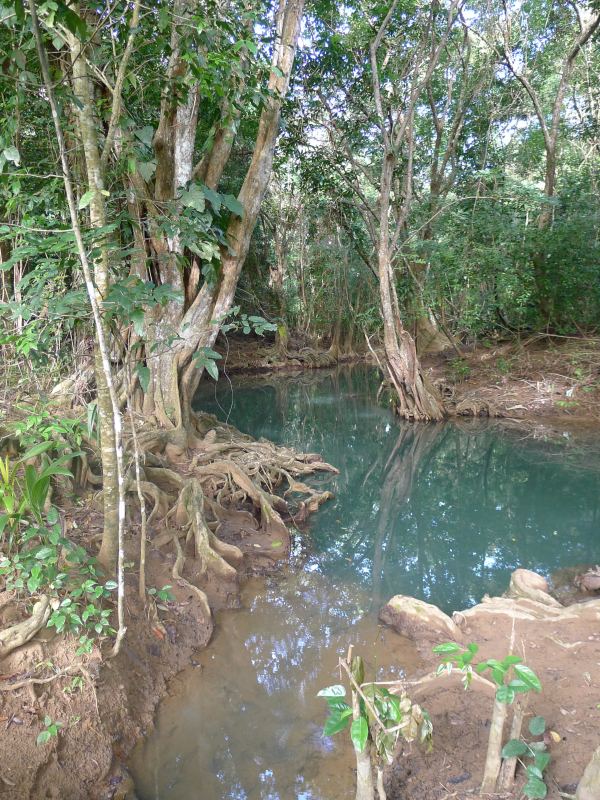 The boat trip ended at a small bar on the river side: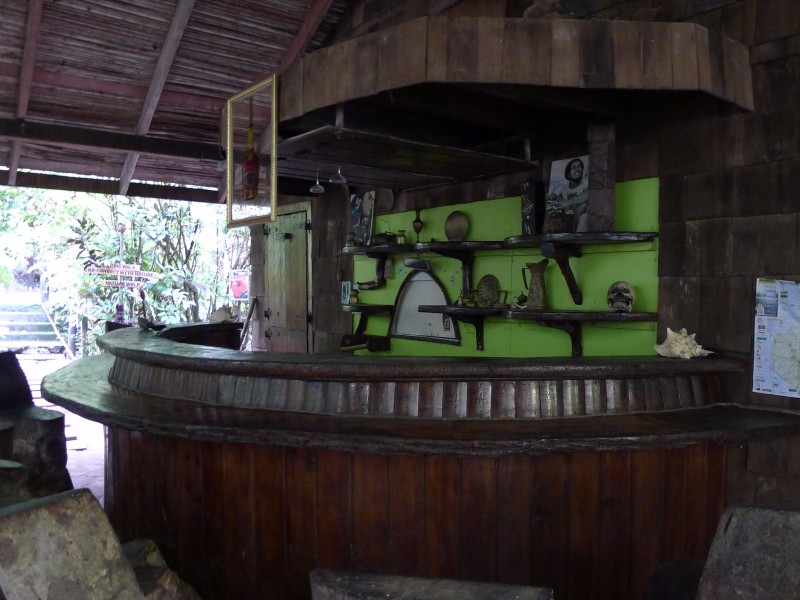 This is one of the places that Johnny Depp and the other stars were hanging out when they were not filming for "Pirates of the Caribbean". We were there quite early in the morning so the bar was closed. Around the bar were a few trails with different local plants, a number of them used in traditional medicine.
The guide made a small hummingbird out of a palm leaf: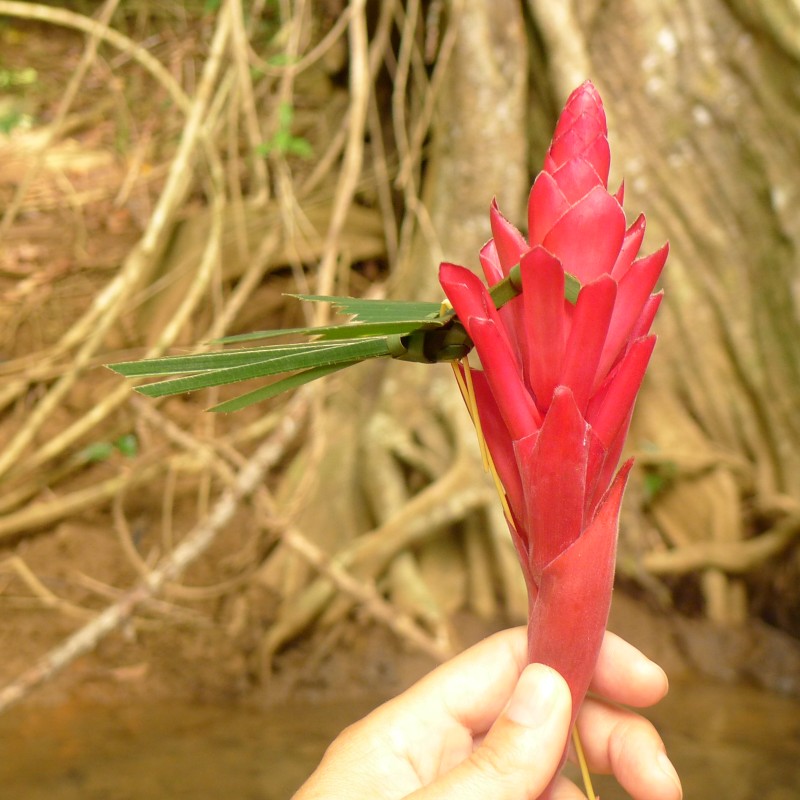 A crab: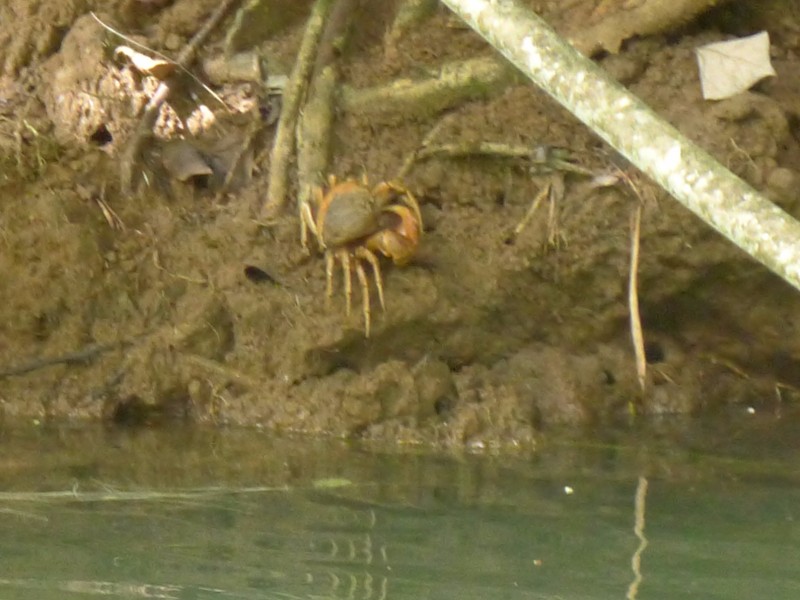 The bridge passing over the estuary: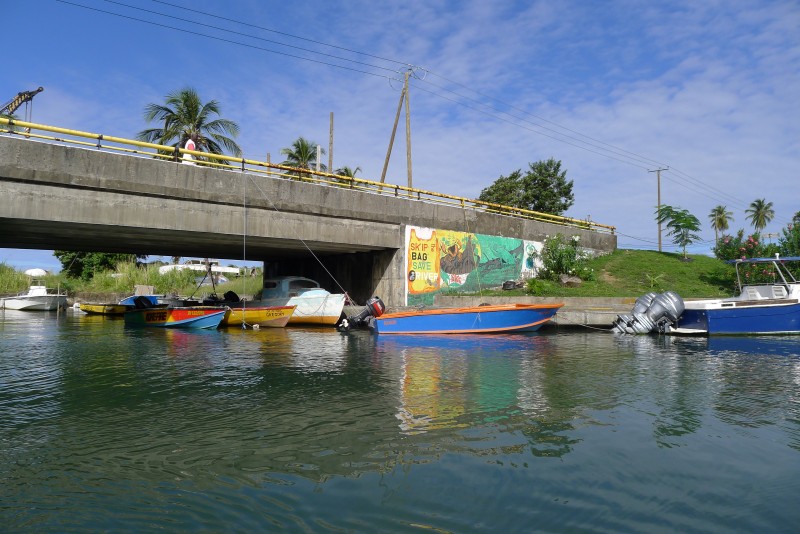 This construction vehicle almost fell into the water during a hurricane some years ago: