Puerto Rico
Tags: Culebrita, food, Icacos, Puerto Rico, sailing
Date: January 10, 2018
After our visit in St. Martin/Maarten we went to Puerto Rico. Here we spent some time at the so-called Spanish Virgin Island off the East coast of the Puerto Rico main island.
It is about time for a new map of our route: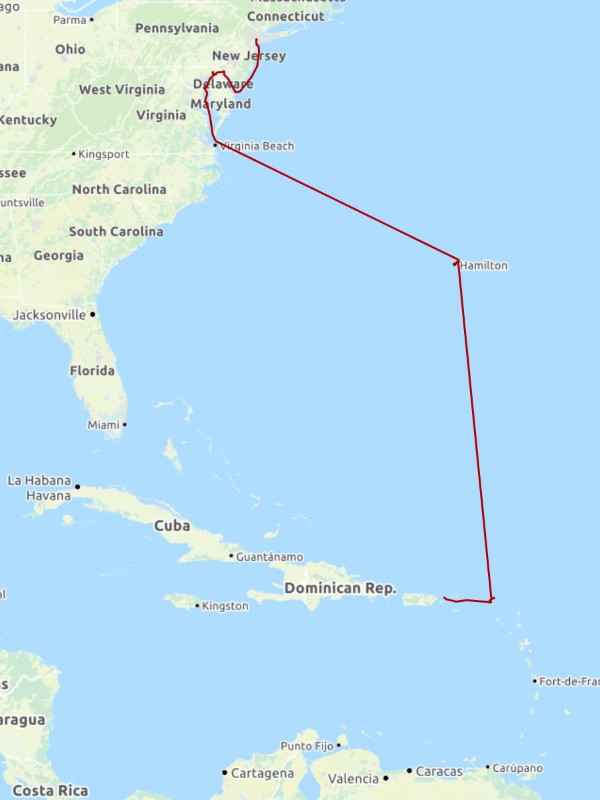 The map shows our route from New York, down to Delaware Bay, up the Bay, over to Chesapeake Bay and then out to Bermuda, down to Anguilla, St. Martin and to Puerto Rico.
Here is the night sky over Culebrita (part of the Spanish Virgin Islands):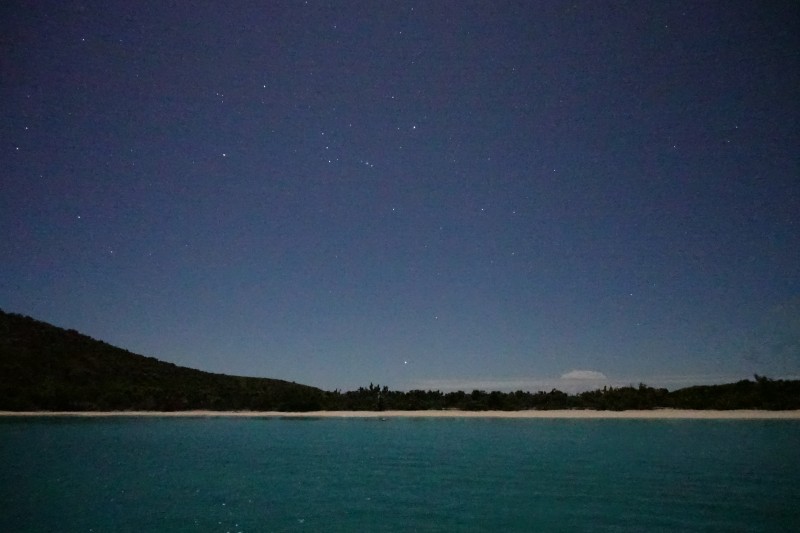 One of the beaches on Culebrita in daylight: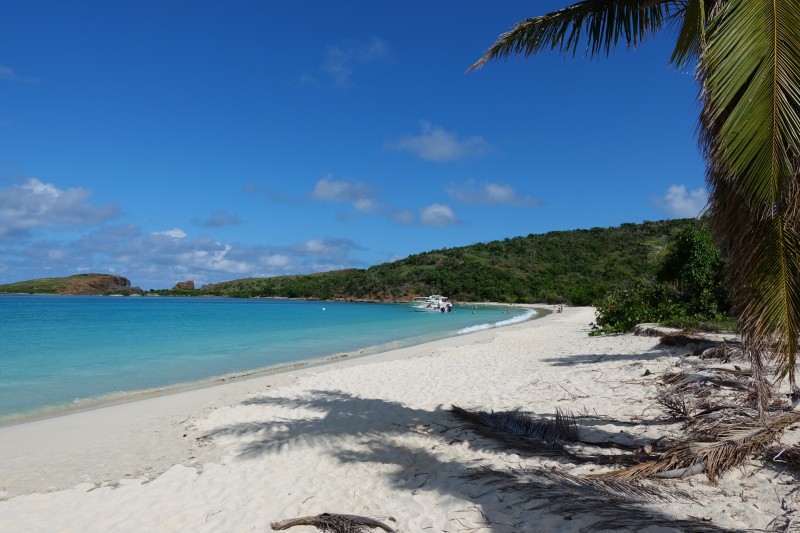 The locals take day trips to the beach in their motor boats. They anchor the boat right on the beach and stay all day in the water: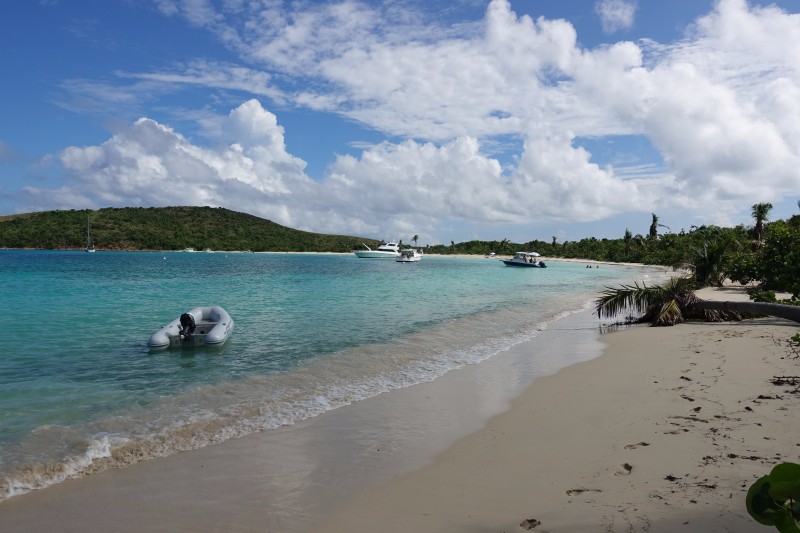 After our stay at Culebrita we sailed to the main island and left Amanda in Puerto del Rey Marina while we went home to Christmas and New Year's celebrations in Denmark. We returned to Puerto Rico on January 2nd but we were not alone since our friend Maria joined us on the trip back to the boat. We stayed a couple of days in the Puerto del Rey Marina to provision and do laundry and such. However, we also found time to take a trip to El Yunque rainforest for a short hike up a mountain among the trees. Here is a picture of Maria and Félicie on the trail: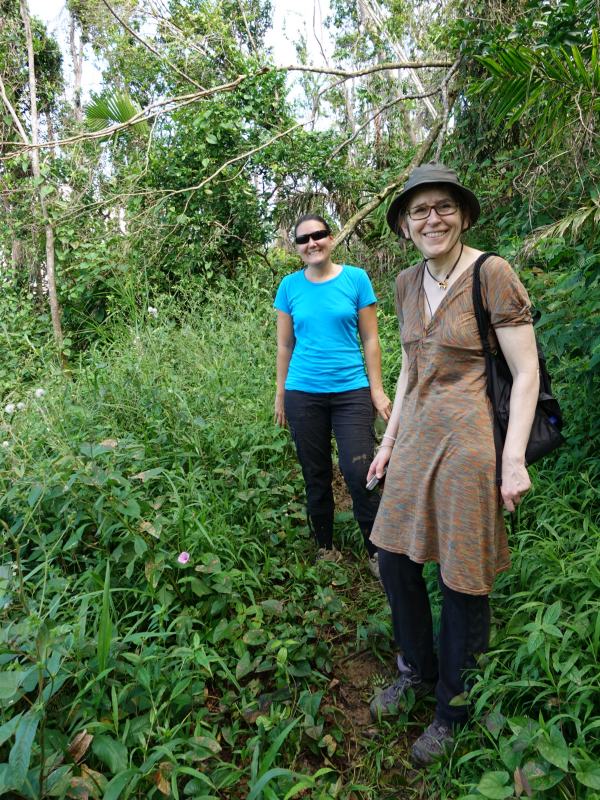 View from the mountain over the lowlands of the island. The capital San Juan is visible in the distance the right part of the picture: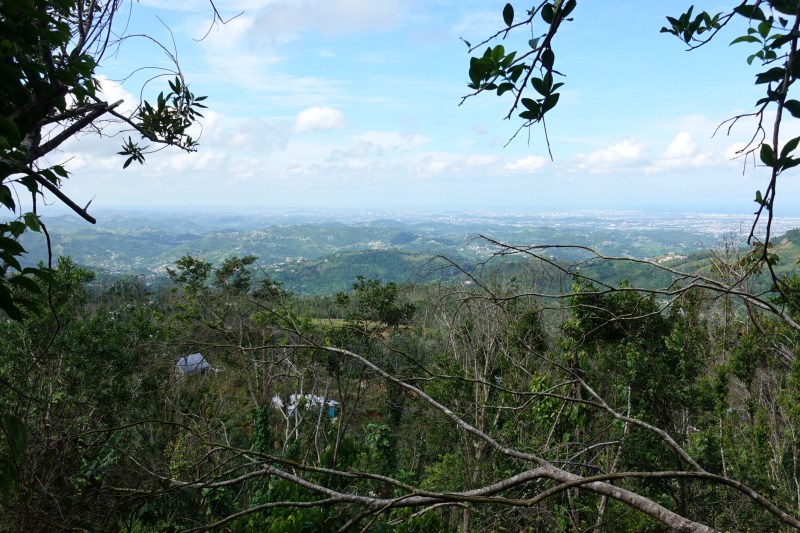 We had to make a small detour since the road we had planned to drive along had a part missing due to the hurricanes that came through Puerto Rico in September: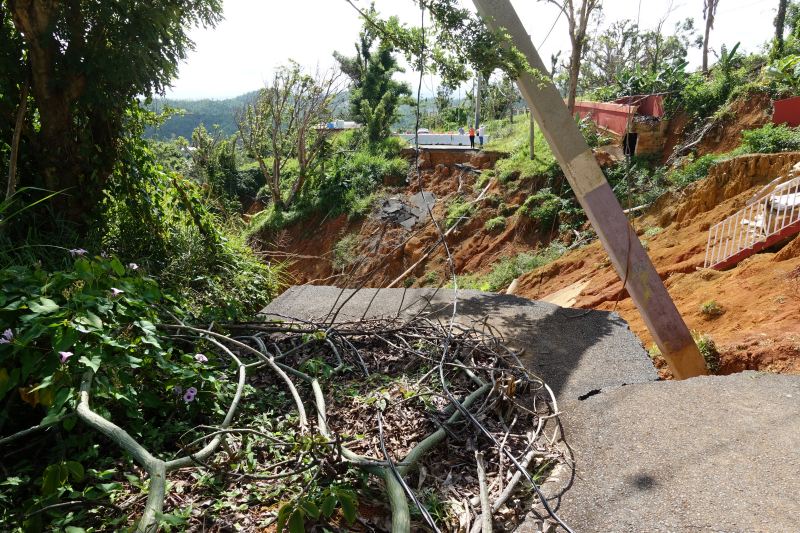 We left the marina and sailed to Culebrita again. We walked to the top of the island where there is a great view over the shallow water and reefs: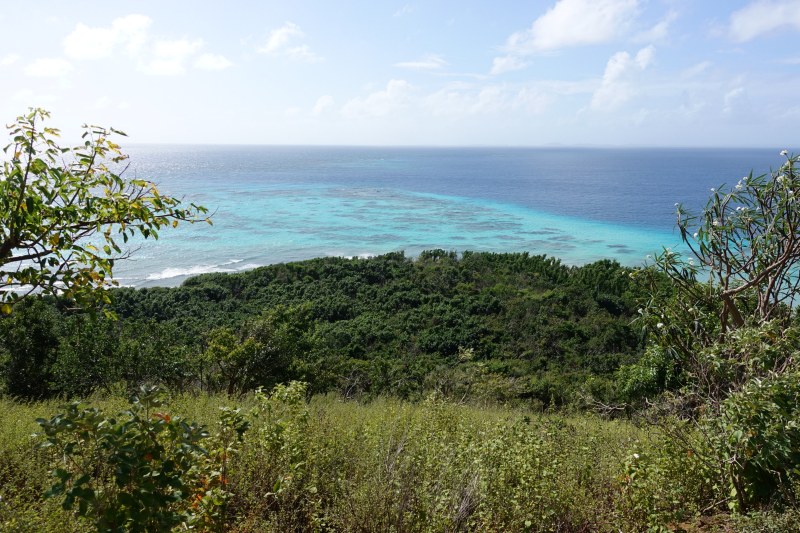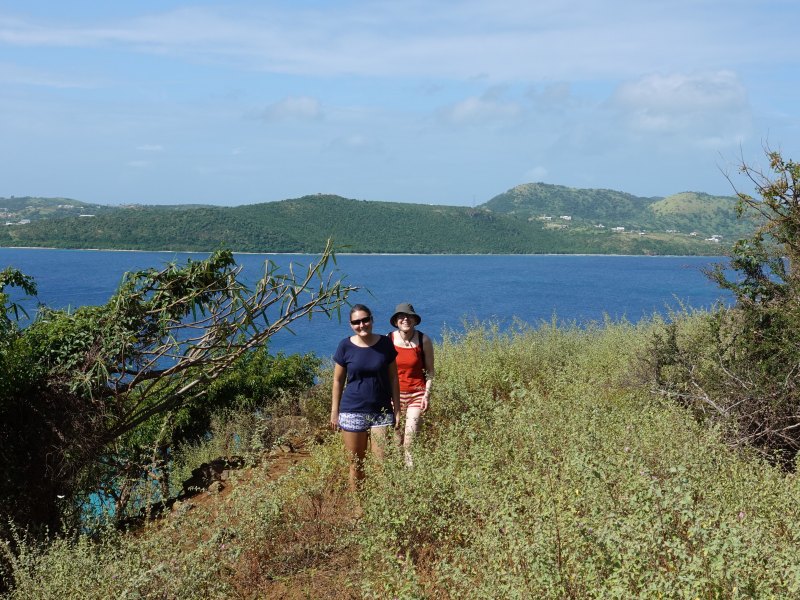 The ruin of an old lighthouse on the top of the island: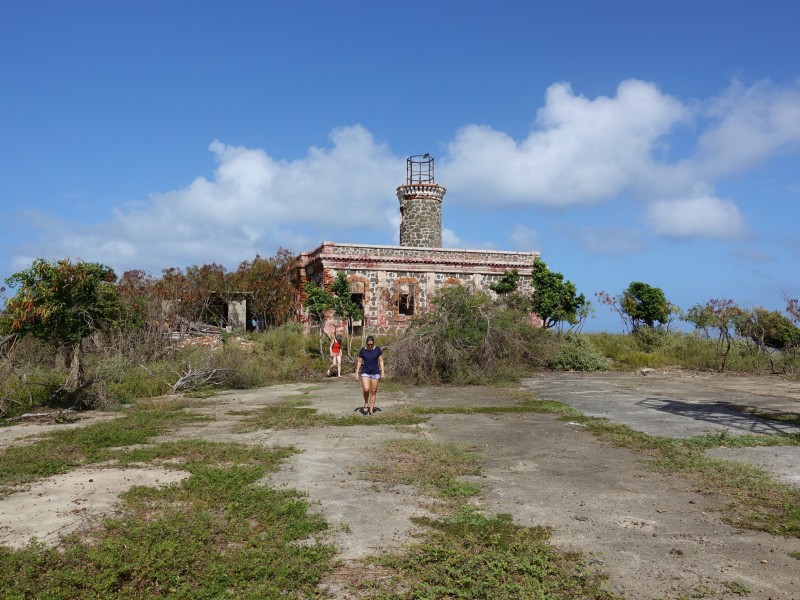 A very bold lizard sitting on the bricḱs of the lighthouse wall, just begging to have its picture taken: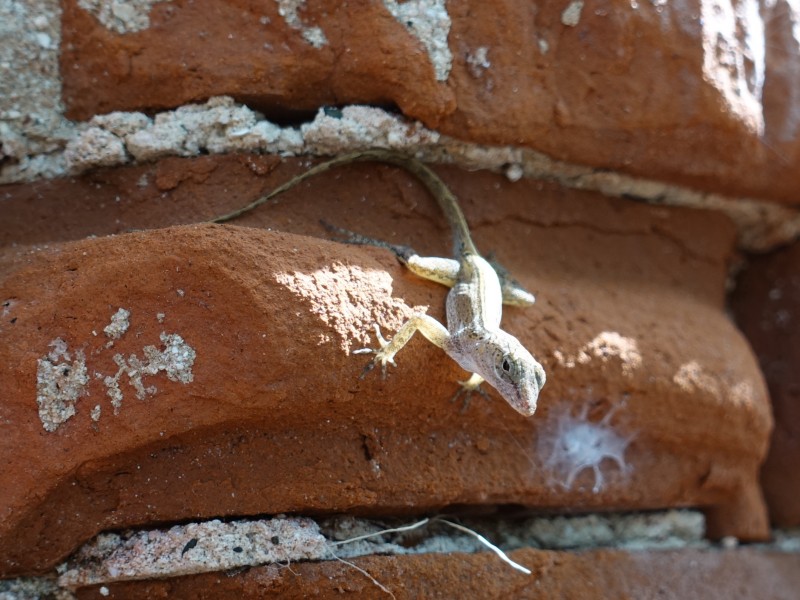 We did some more experimenting with the solar oven - here making sun tea for ice tea, bread chips and baking a chayote - a kind of gourd that is very popular around here. It was a partly overcast day so the chayote was still rather raw when the sun set but both the tea and the bread chips turned out fine: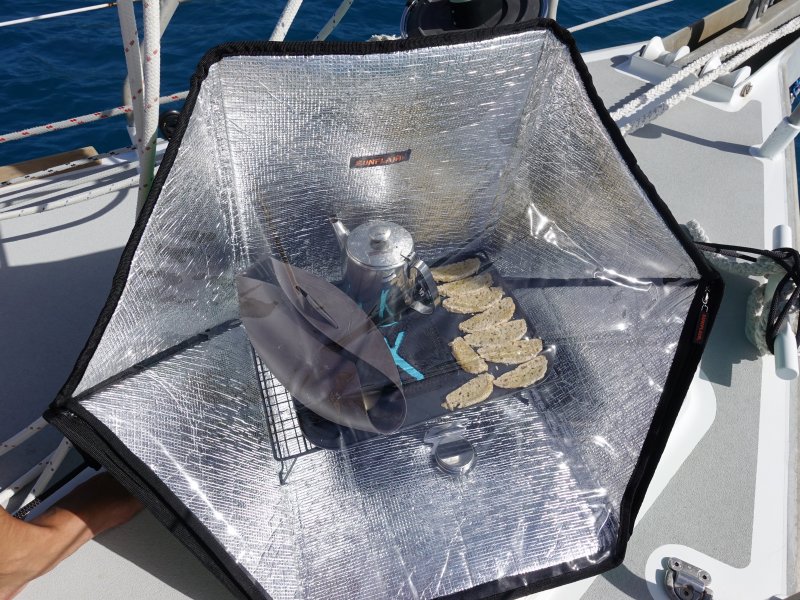 After leaving the Culebrita area we went to another small island called Icacos Cay with a very nice beach:
We found some rocks with conch shells embedded in them. The rock must have formed around the conch shells: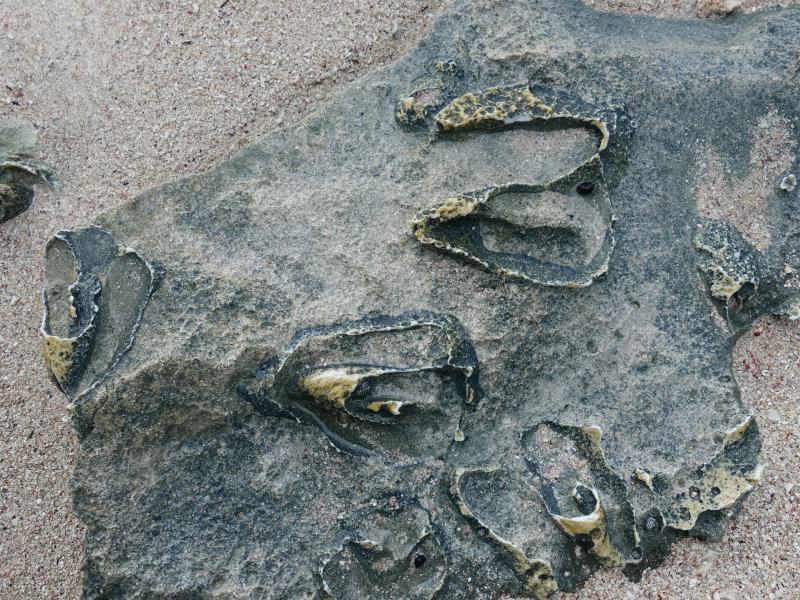 A pretty flower on Icacos Cay: