Grand Cayman
Tags: Cayman Islands, food, Grand Cayman, sailing
Date: February 25, 2020
After sailing upwind for almost a week from Guatemala, we arrived at George Town on the biggest of the Cayman Islands. As you can see, it is a big cruise ship destination: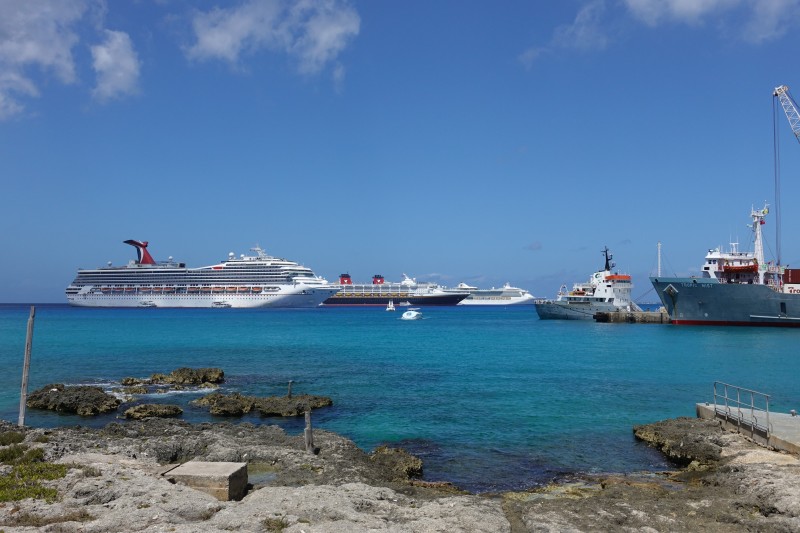 Many areas of town have nice old houses: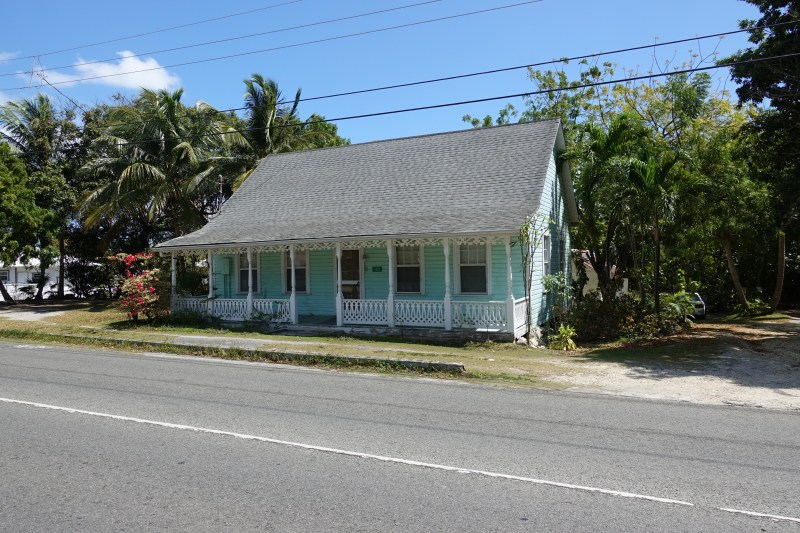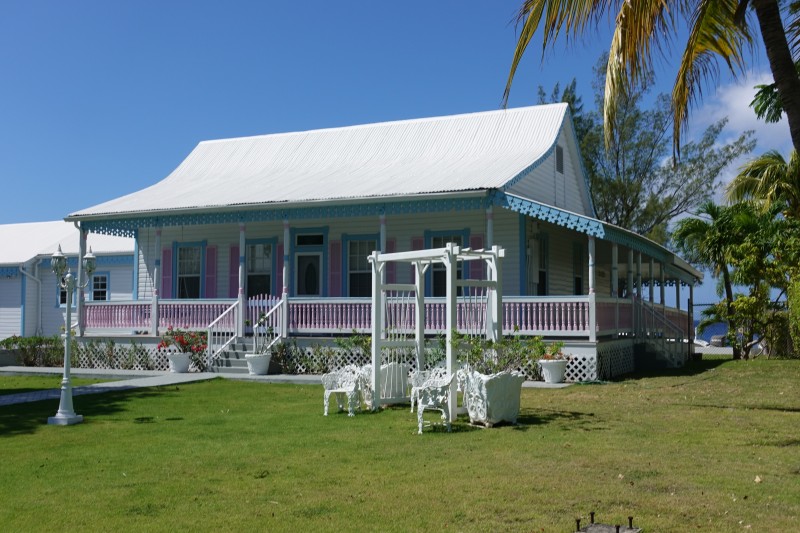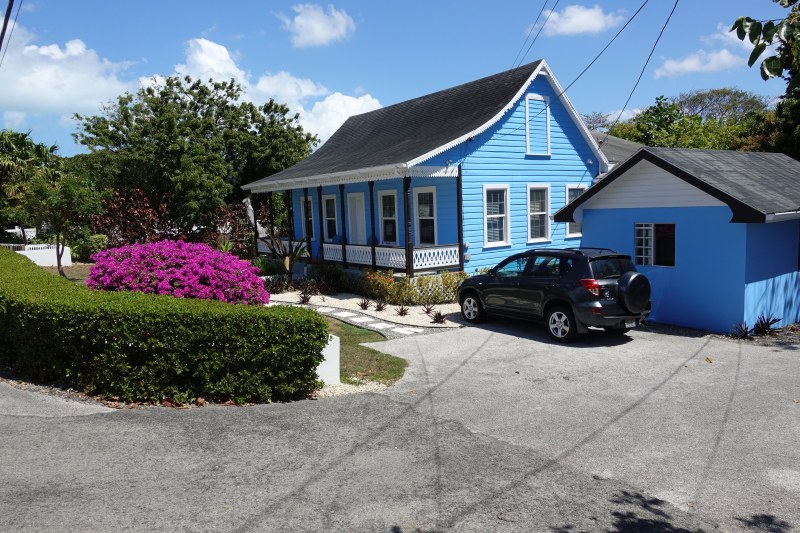 There are hens, roosters and chickens everywhere on the island. Here is a hen in front of the Government Administration Building: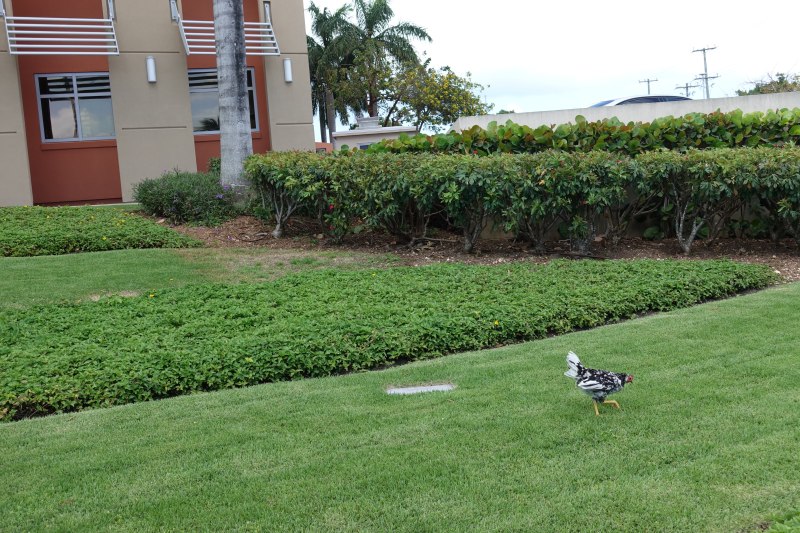 A rooster hiding under a car: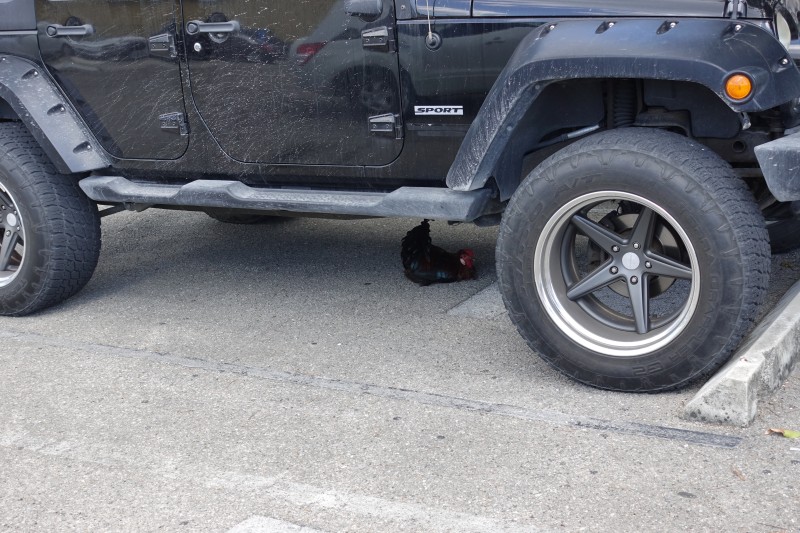 A hen with chickens awaiting their fate: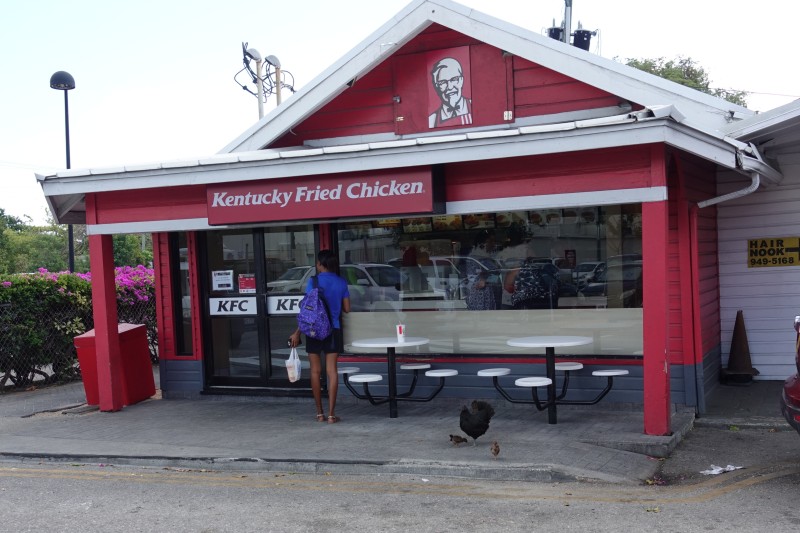 Due to the financial industry, a number of banks and accounting firms have offices in George Town. Some of them have fancy buildings: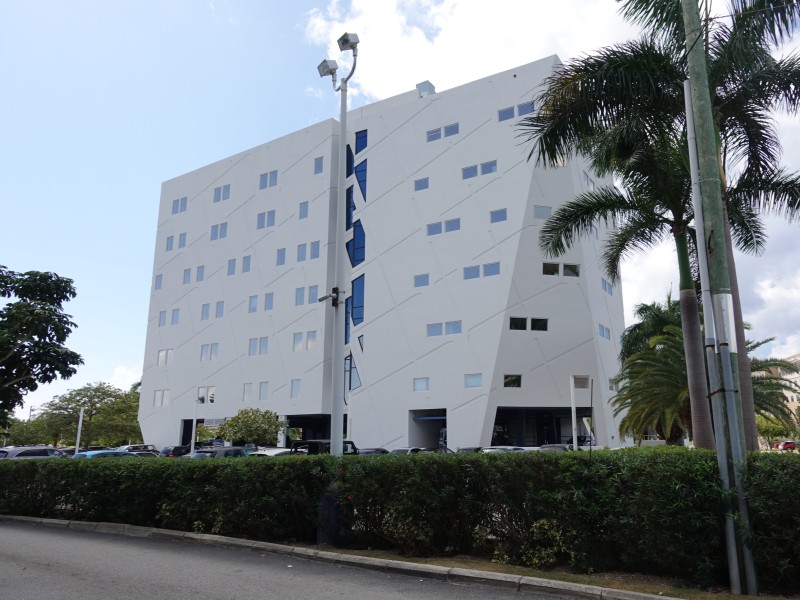 This is the so-called seven mile beach: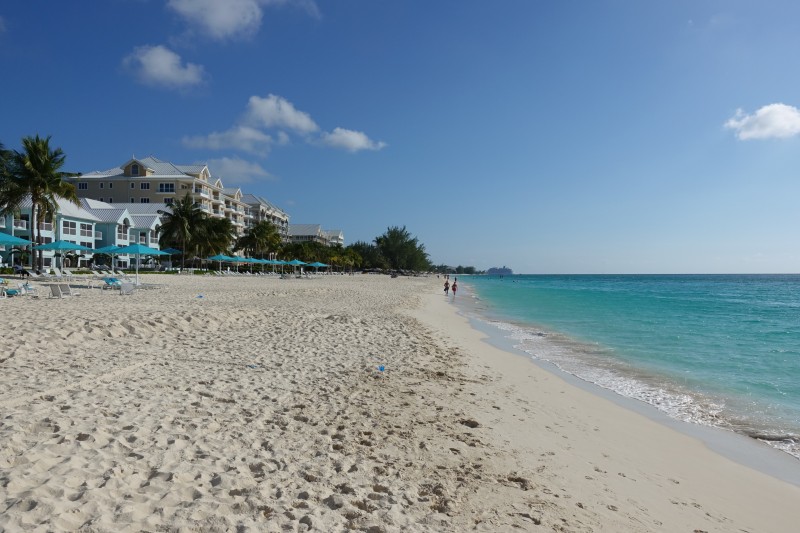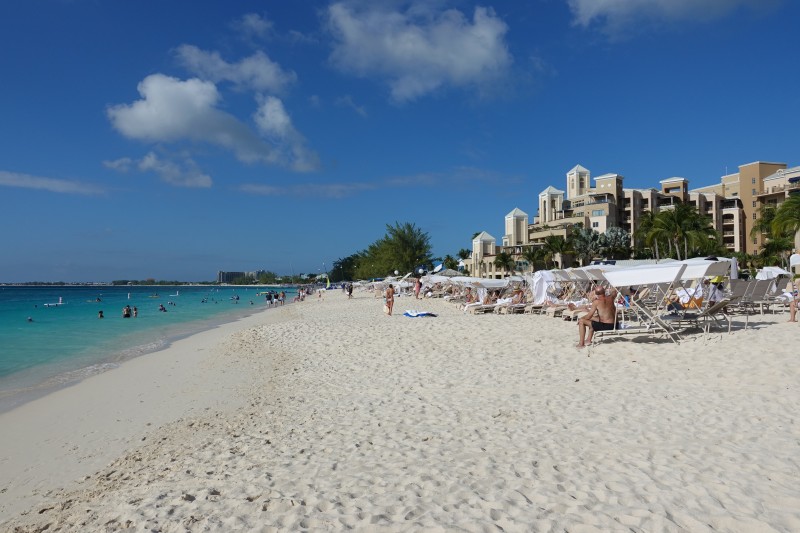 It is not actually seven miles long, but it is quite long and full of large resorts and hotels.
We made some new friends on the island and they took a nice picture of us docked next to their orchard: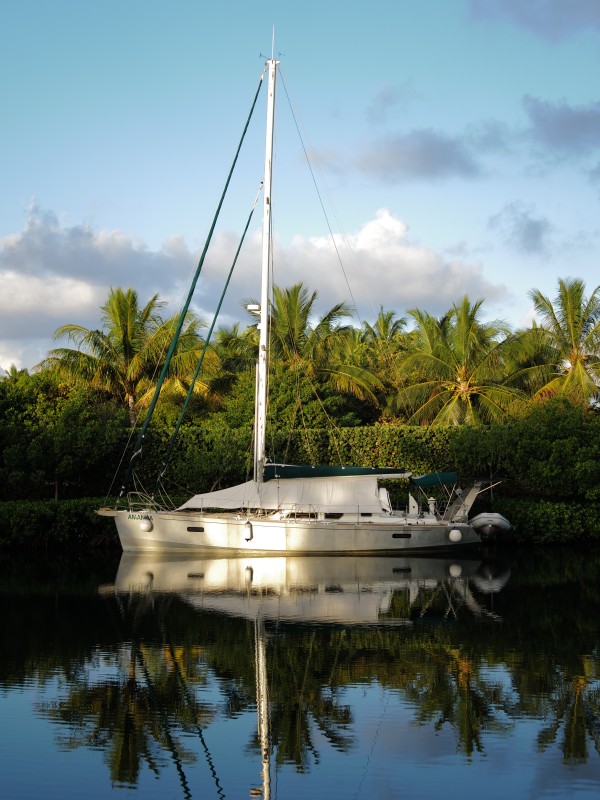 We got coconuts, papayas, limes, pomegranates and chilies from their plants: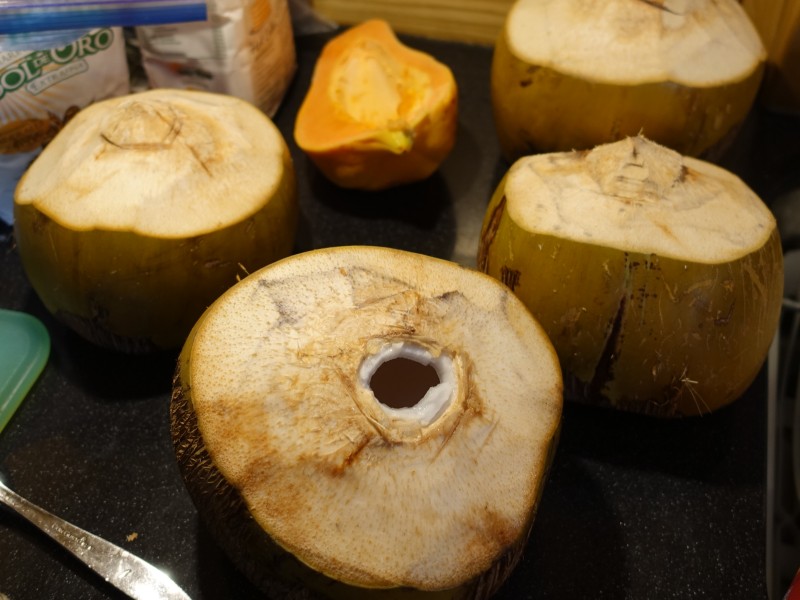 They also let us collect eggs from their hens: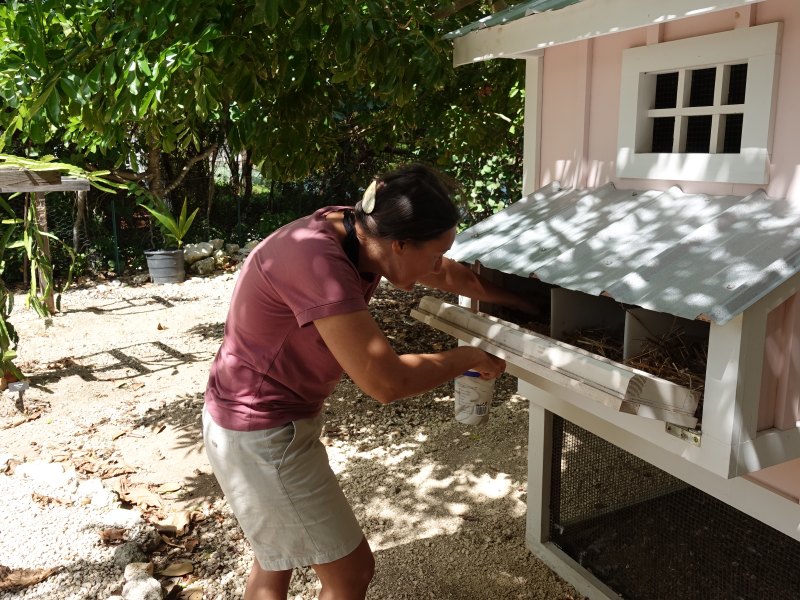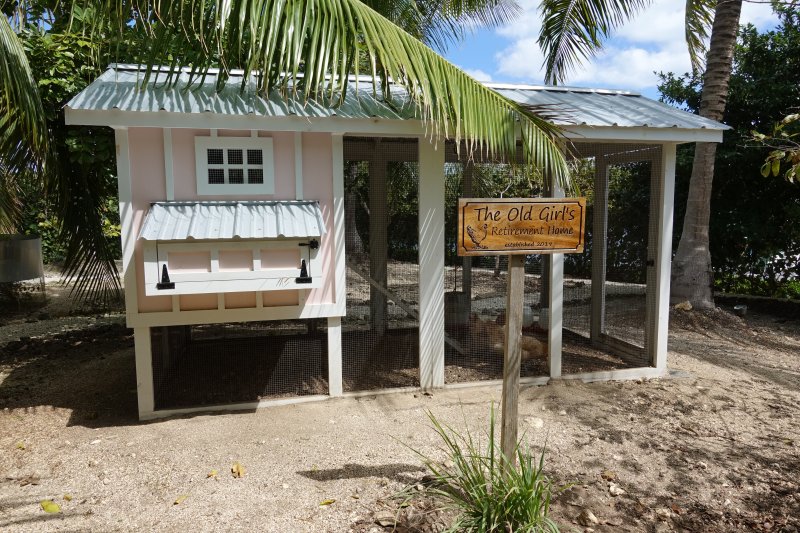 It was a lovely place to stay for some days.