Building of the new Amanda - interior
Tags: boat building, France
Date: August 4, 2015
Here are some pictures of the building of the interior of the new Amanda.
As you can see it looks quite chaotic at first - with tubes, wires and pieces of furniture scattered everywhere: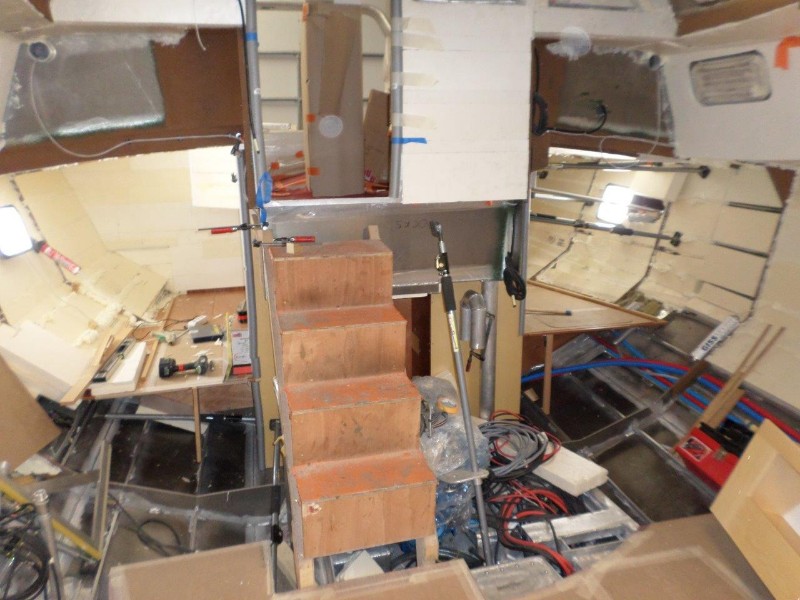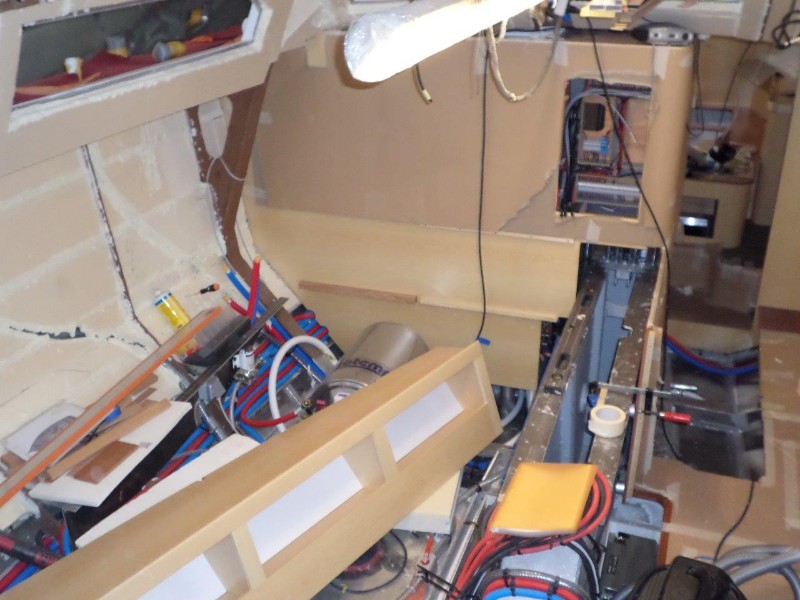 But as the work progresses everything starts looking more finished.
The front cabin: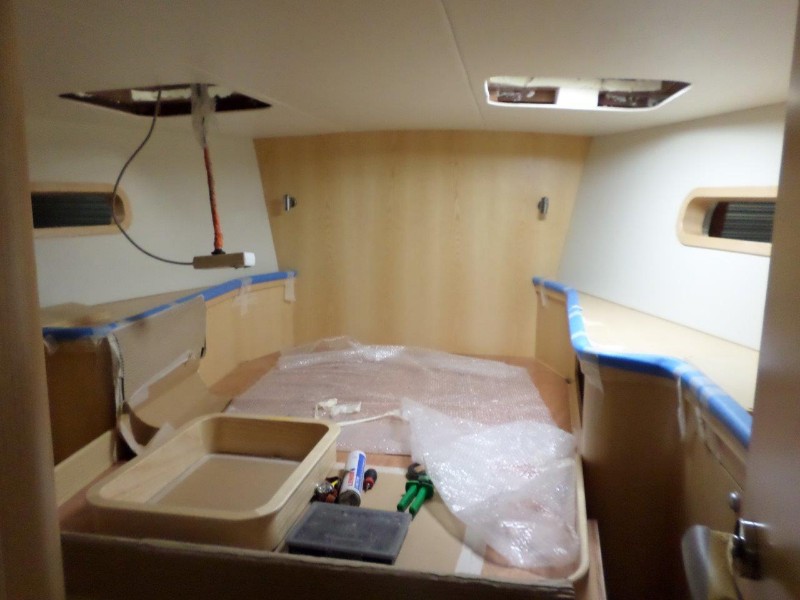 The Refleks diesel oven, which is actually produced in Ringe in Denmark. It heats up the main room and kitchen directly and is connected to a circulation pump heating up radiators in the two cabins and the storage room. In addition it contributes to sending hot air into the two bathrooms. We were very pleased with that oven in December and January when we sailed Amanda home to Aarhus.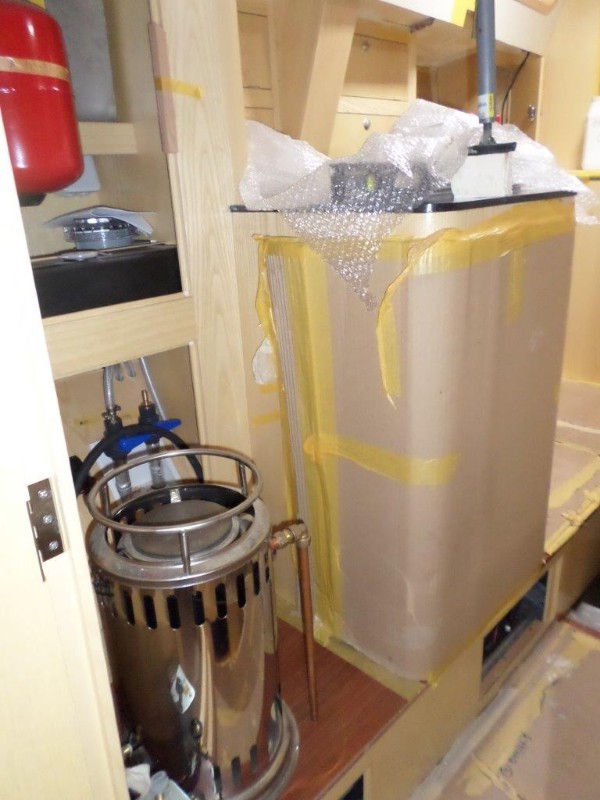 The two pictures below show two views of the main room and kitchen area: