Cañon Sumidero
Tags: Cañon Sumidero, Chiapa de Corzo, Chiapas, Mexico
Date: March 16, 2019
The main attraction in Chiapa de Corzo is a big river canyon north of town called "Cañon Sumidero". It was so nice that we visited it twice. First on the day we got to Chiapa de Corzo, when we went by car and saw it from above: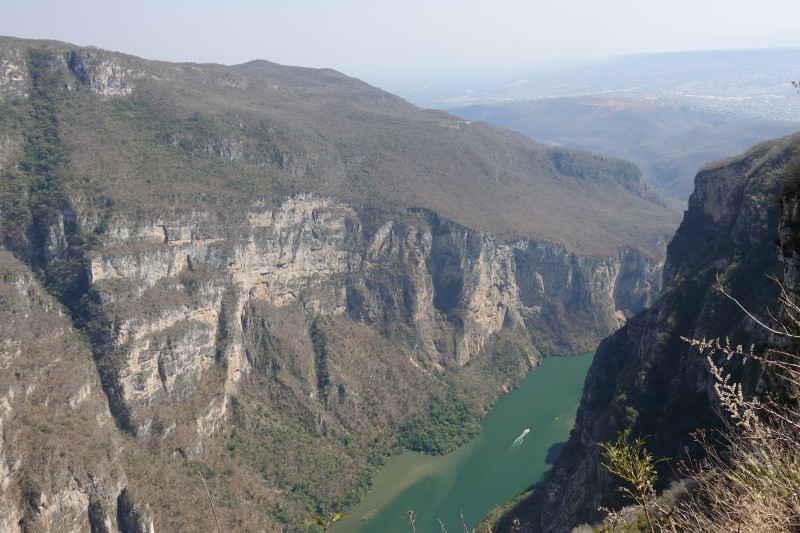 Felicie sees a vulture: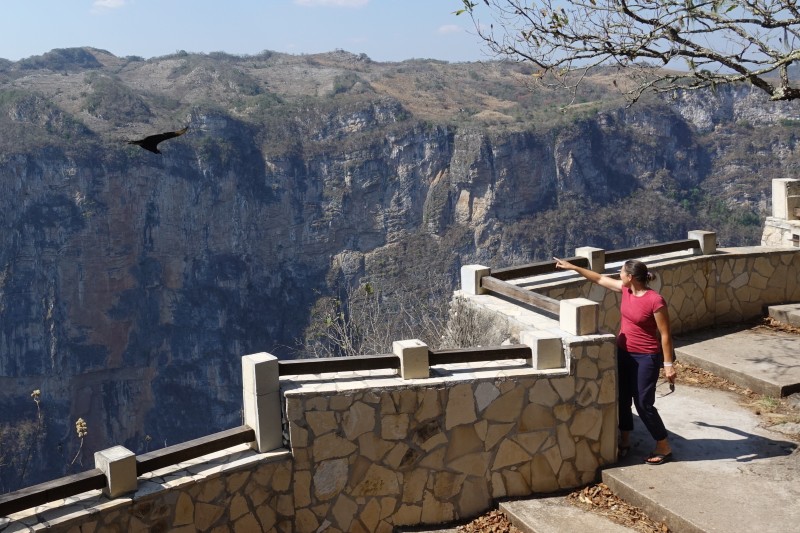 She can pose for the camera too: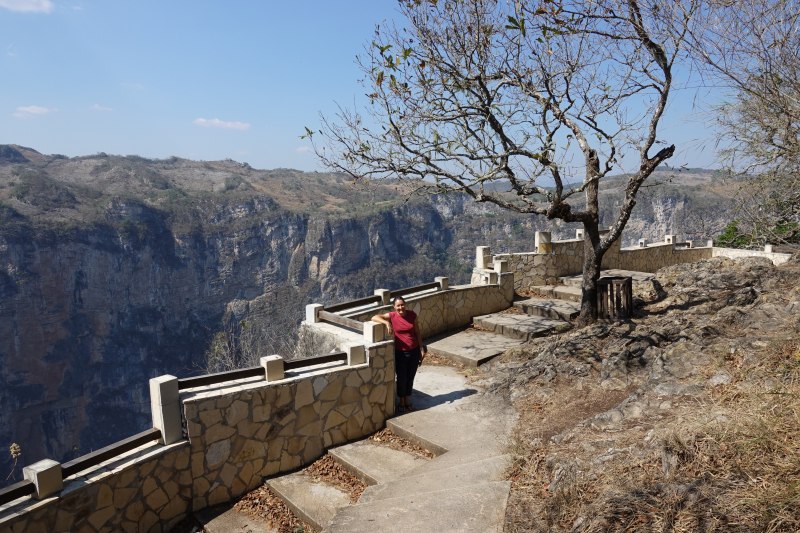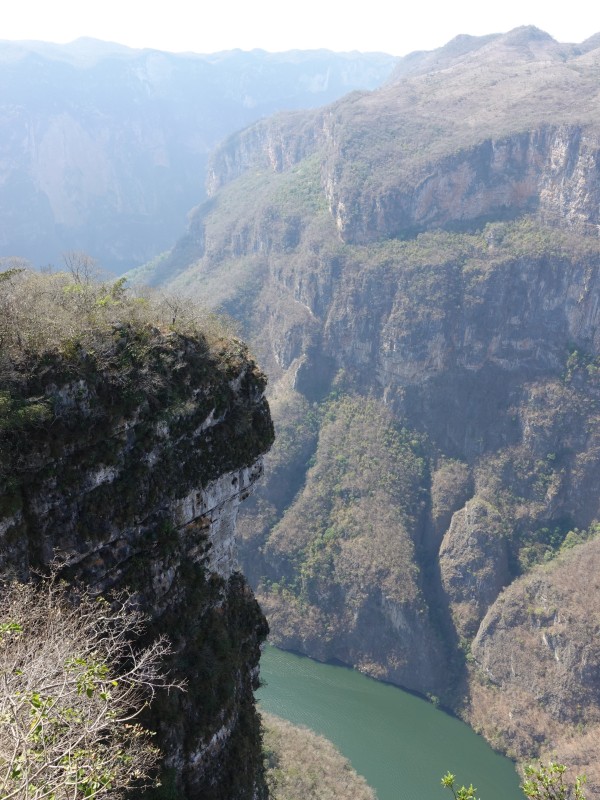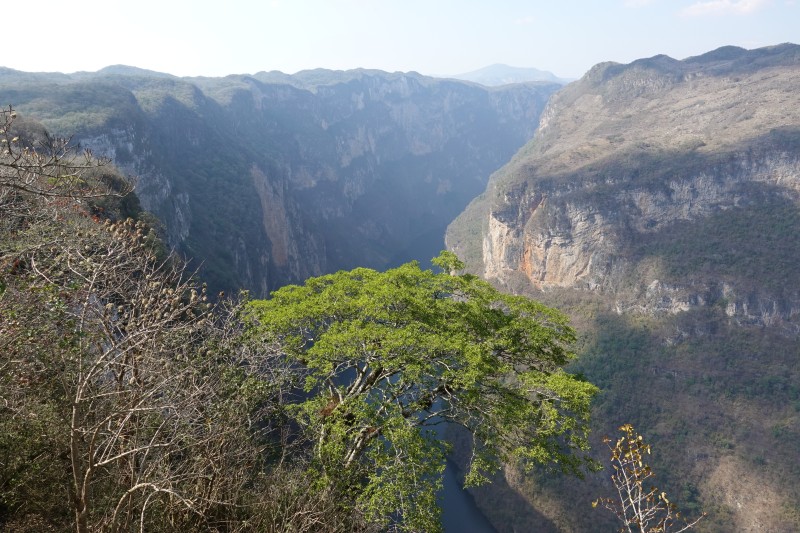 In Chiapas we saw many of these trees with nice pink flowers: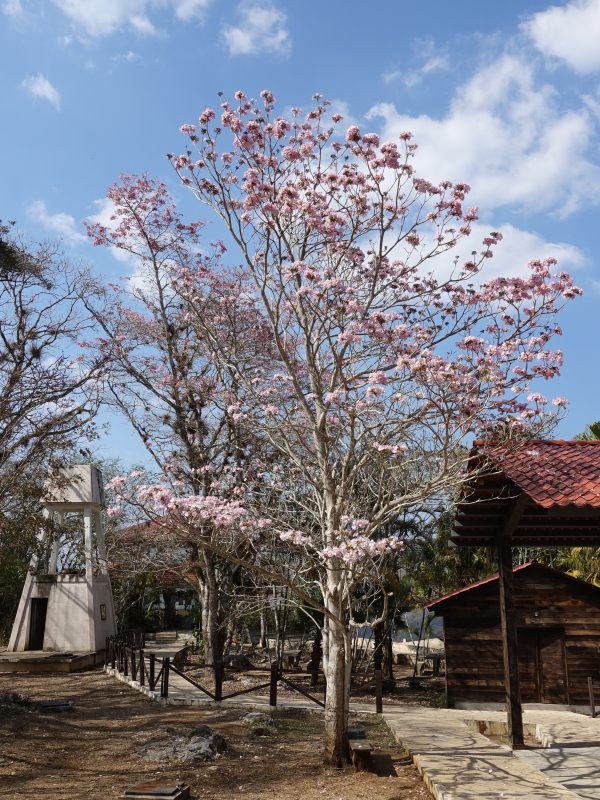 In the evening, Felicie's sister in law, Thea, joined us. The next morning we went for the canyon again, but this time by boat: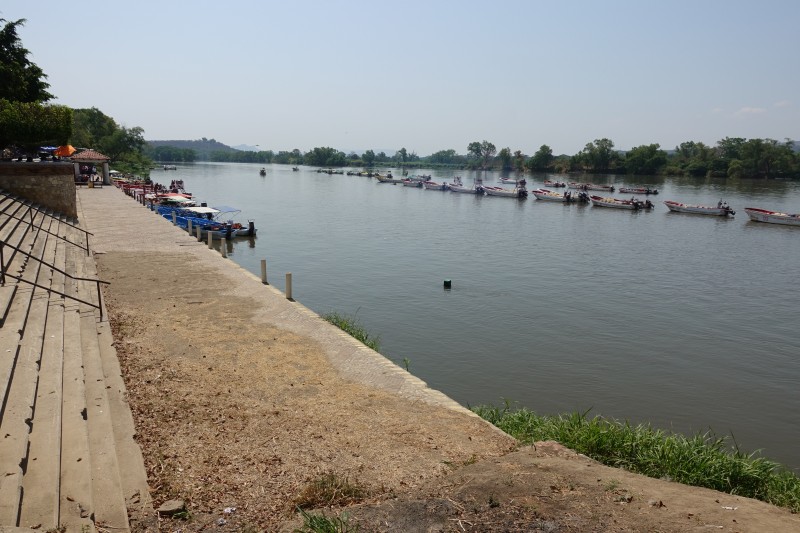 Unfortunately, the weather was not so great: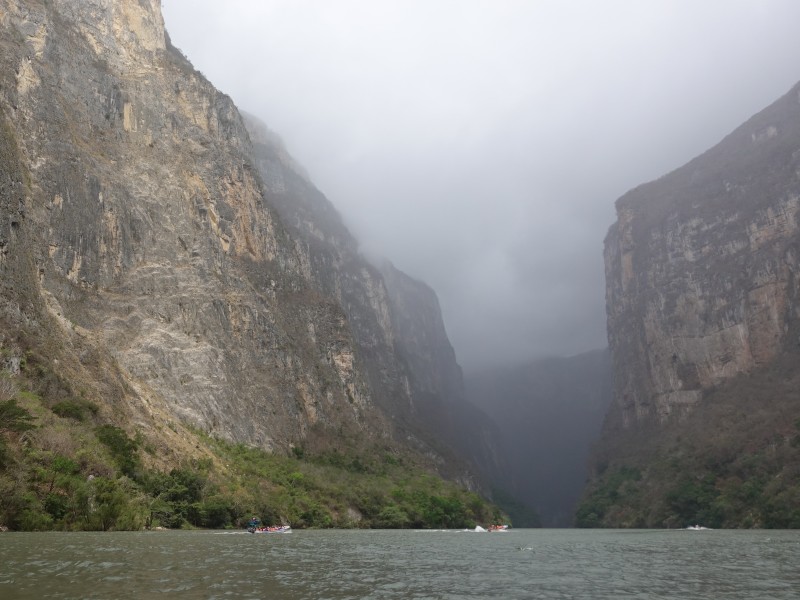 But as you can see from Thea's selfie, the spirits are high as we race along with the wind in our hair: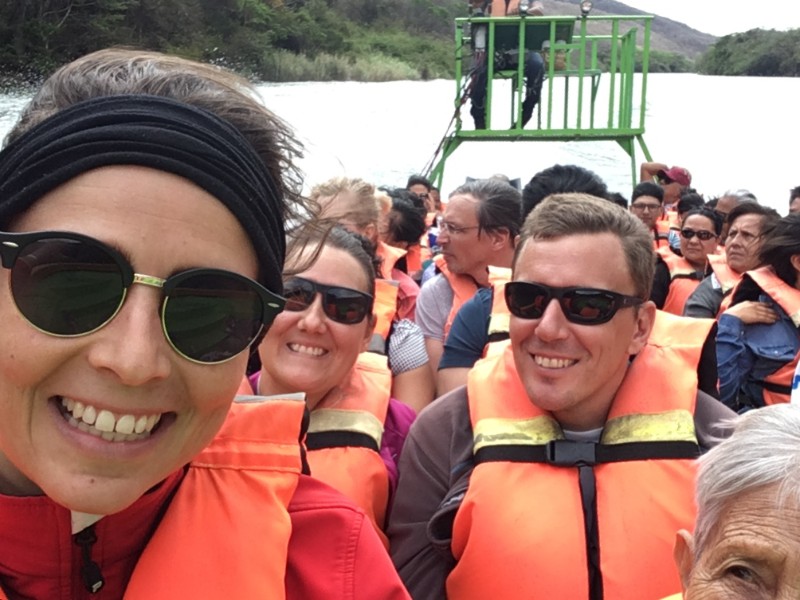 We stopped to see a spider monkey on the shore: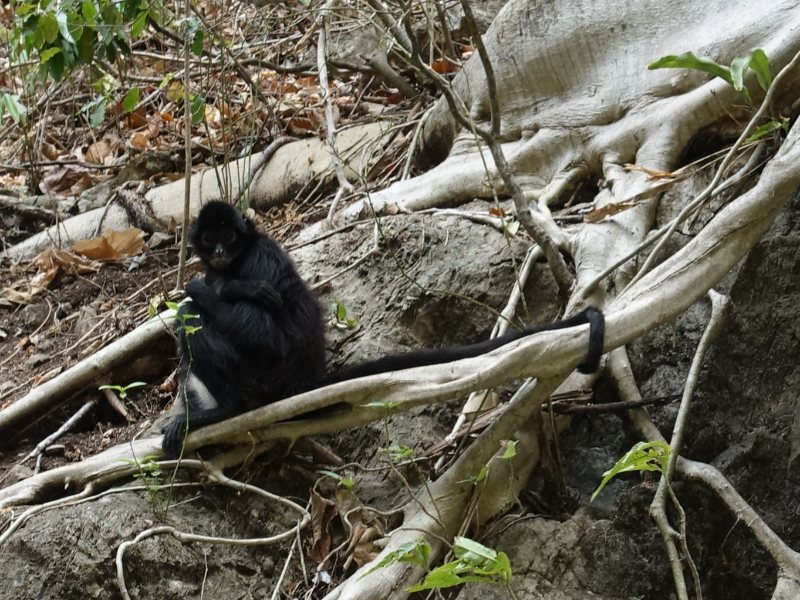 This is not a particularly great picture, but the cliff is supposedly 1 km high: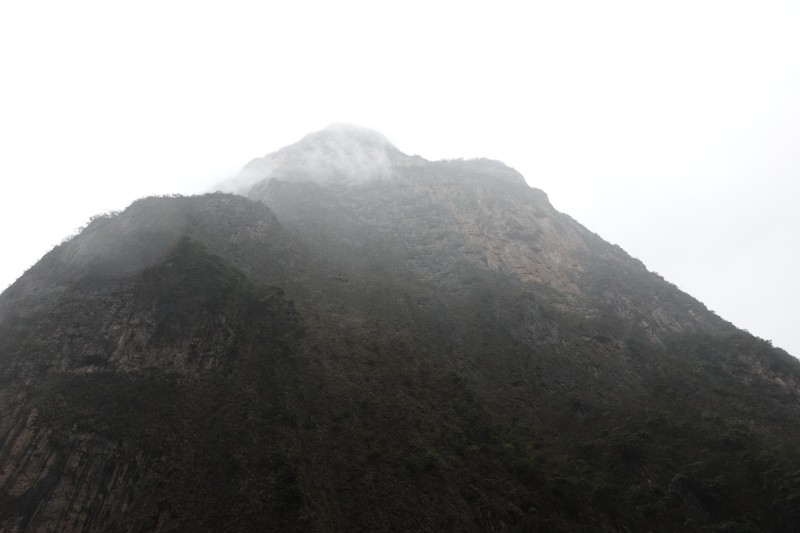 Suddenly, a helicopter came flying by: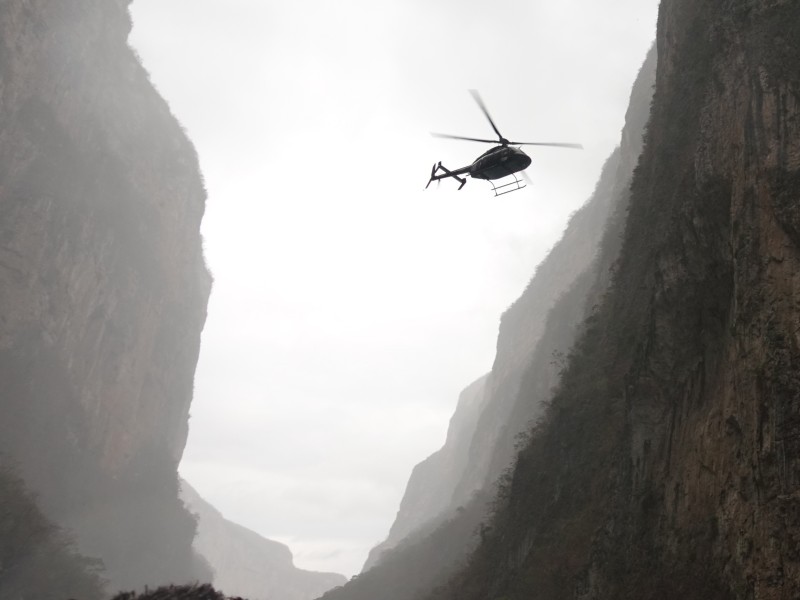 There were a few other boats. This one is checking out a shallow cave in the river: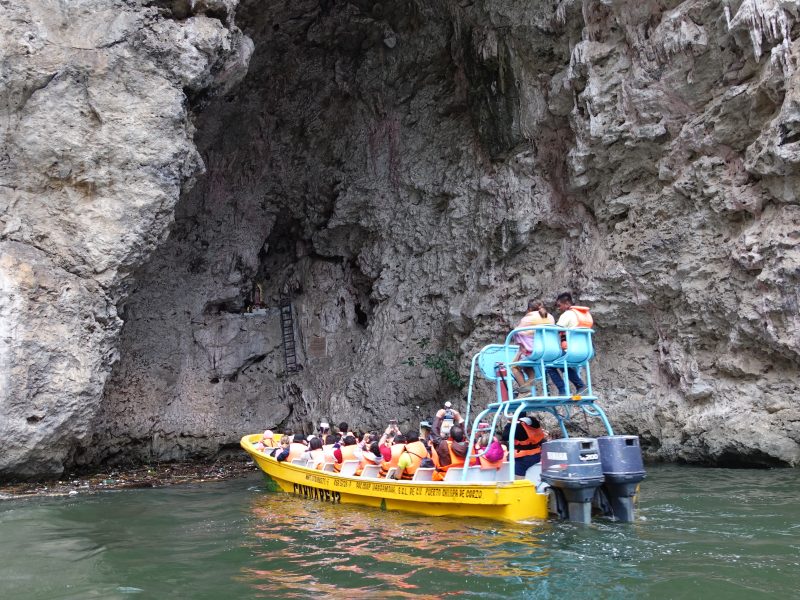 A few images of the Virgin Mary is placed above some steps in the back.
At the furthest point, we saw the very large "Christmas Tree" formation: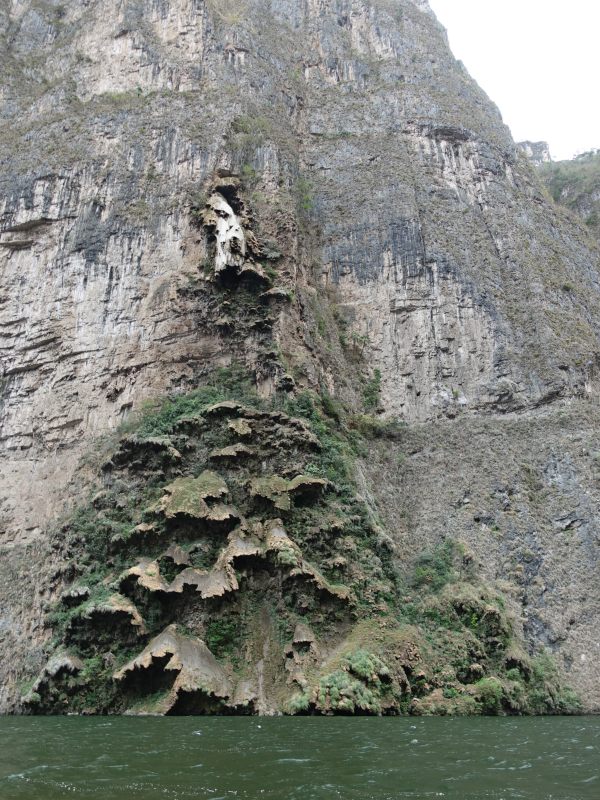 Much of the year, it is a big water fall, but we were there in the dry season. There is a small cave at the top where the water comes out. We don't really know how the structure was formed.
A heron hiding at the bottom: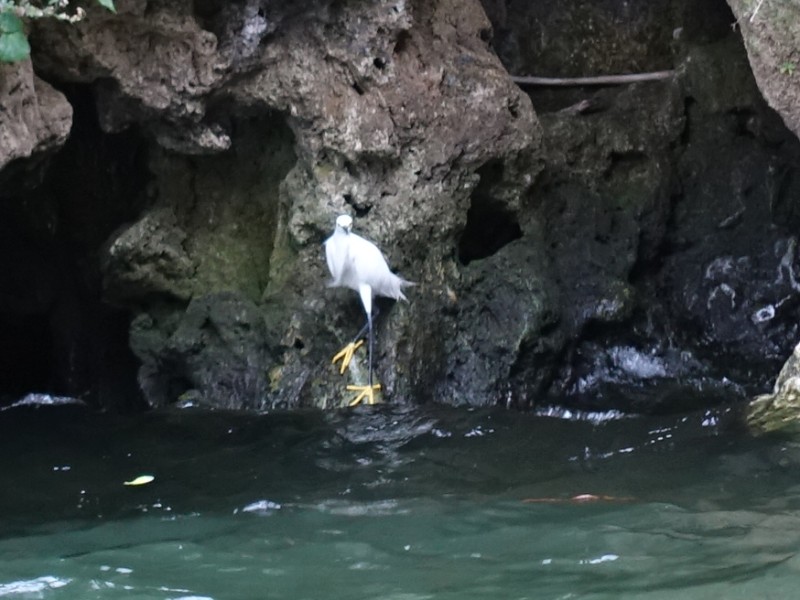 On our way back again: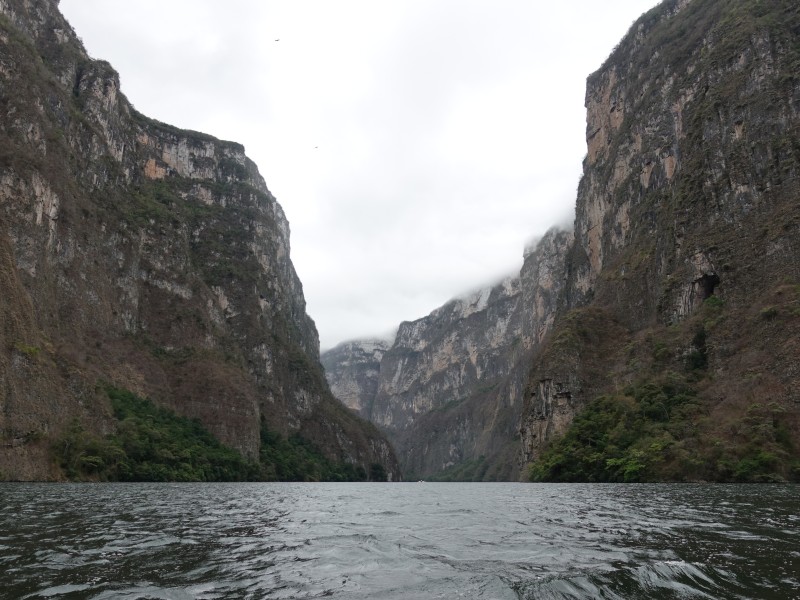 Several times, we saw formations that looked like the inside of a cave: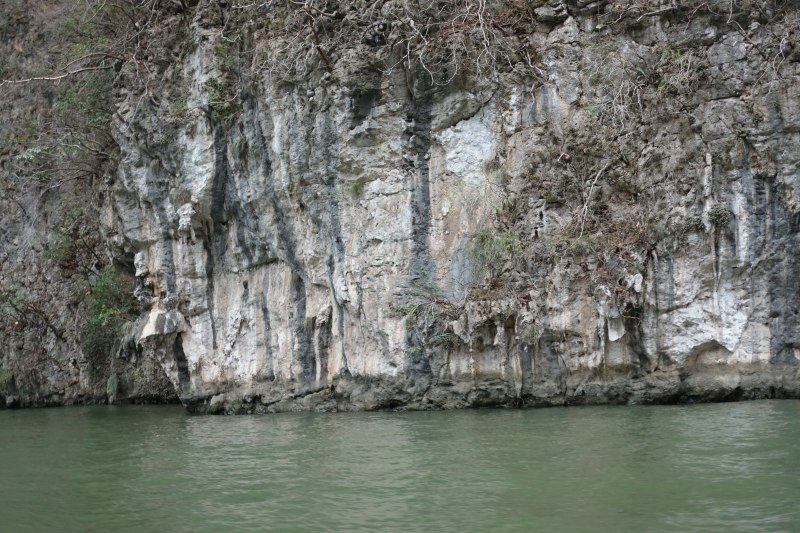 Some sections were covered in tall cacti: