Guernsey
Tags: Channel Islands, Guernsey, sailing, St. Peter Port
Date: September 14, 2016
After Alderney we went a short way to Guernsey. While Alderney only has around 2,000 inhabitants, Guernsey has around 63,000. This gives the island a very different feel, especially in the main town of St. Peter Port where we spent our time on Guernsey. It is a nice town built in a very uneven terrain with lots of steep hills in the town. Here are some pictures: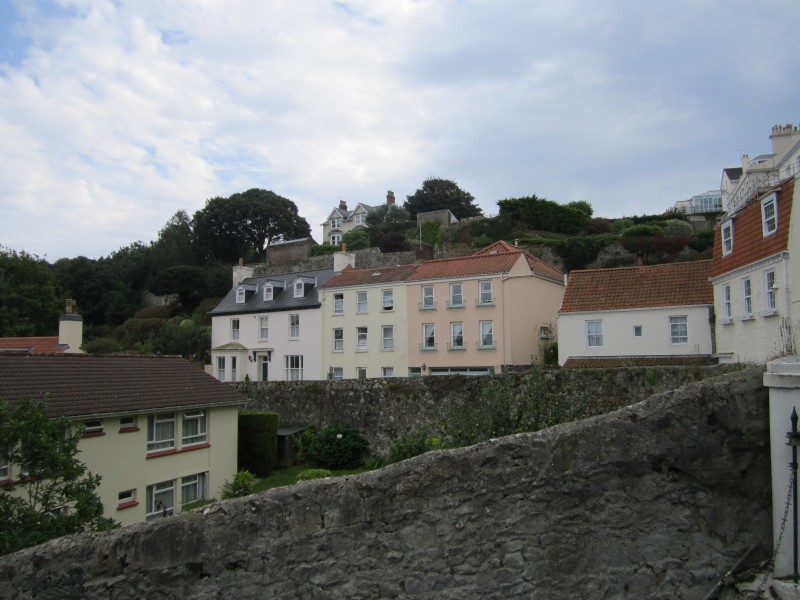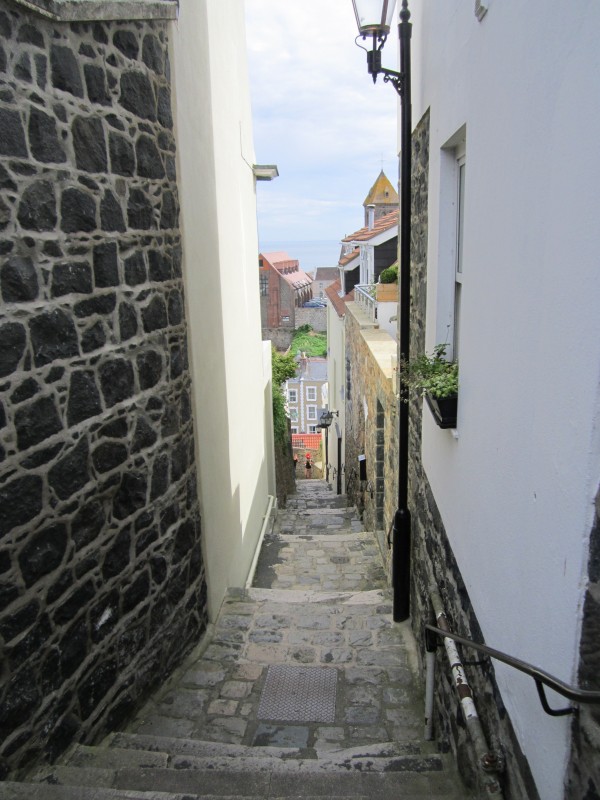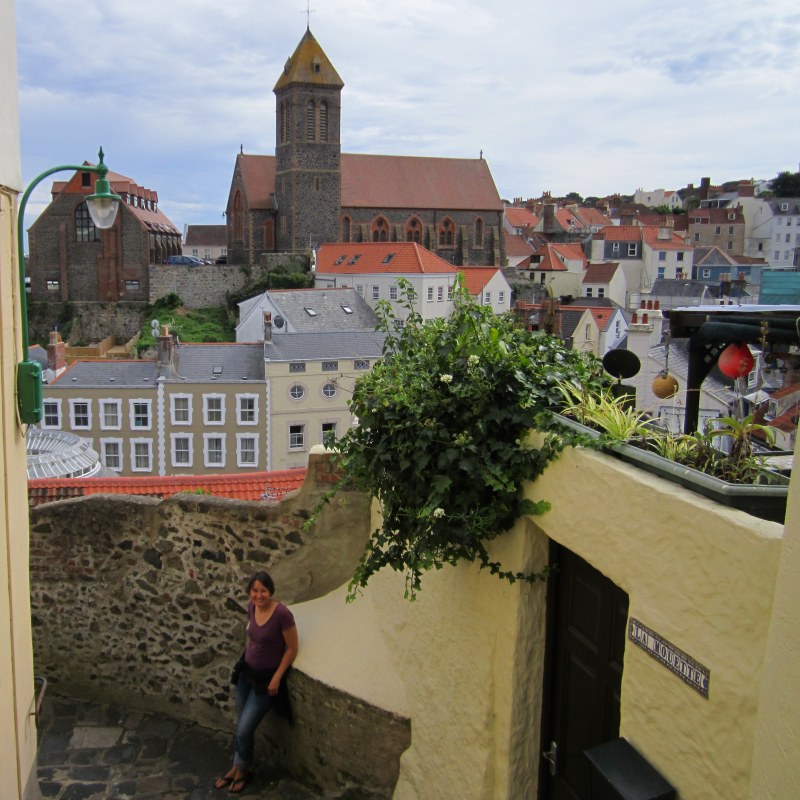 South of town, there was a nice park: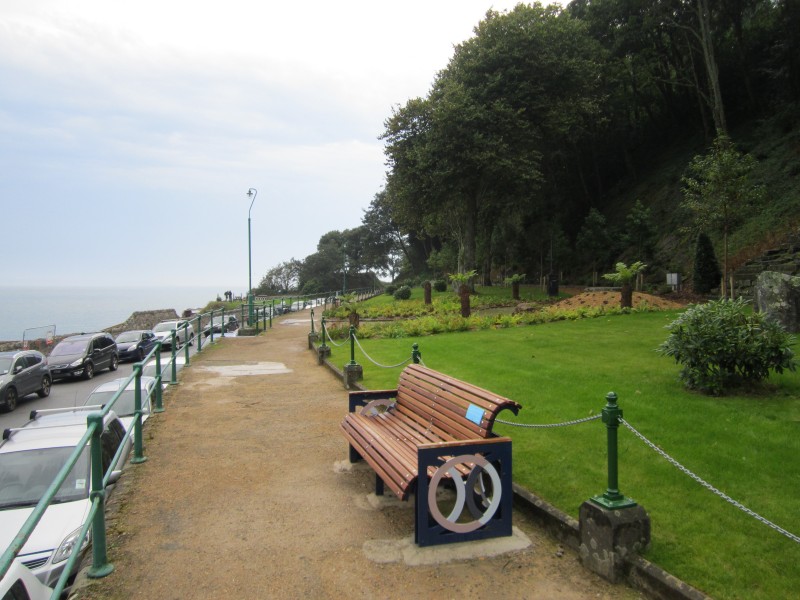 This area also had some baths built into the ocean that kept water when the tide went out. That way it is possible to bathe even at low tide without walking over a lot of cliffs to the water. The first was finished in 1844 and the next two followed within a few years.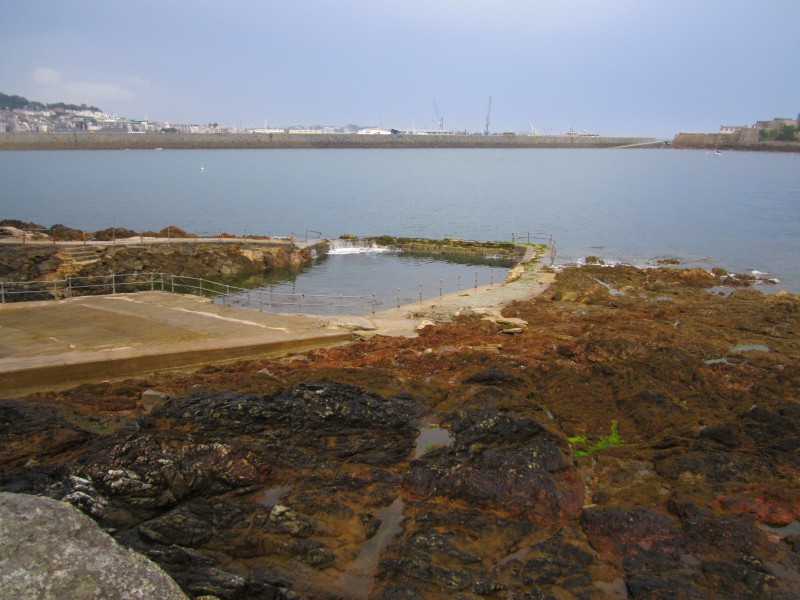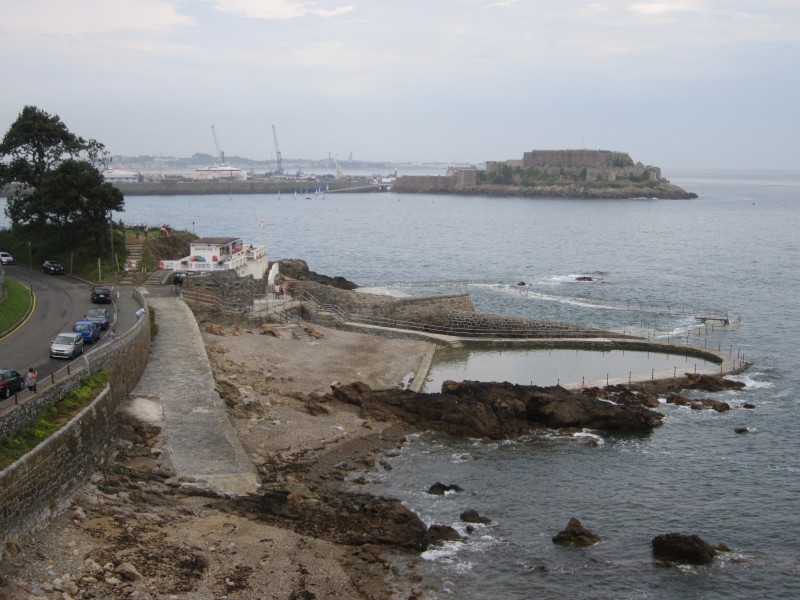 Here you can see St. Peter Port harbor in the background: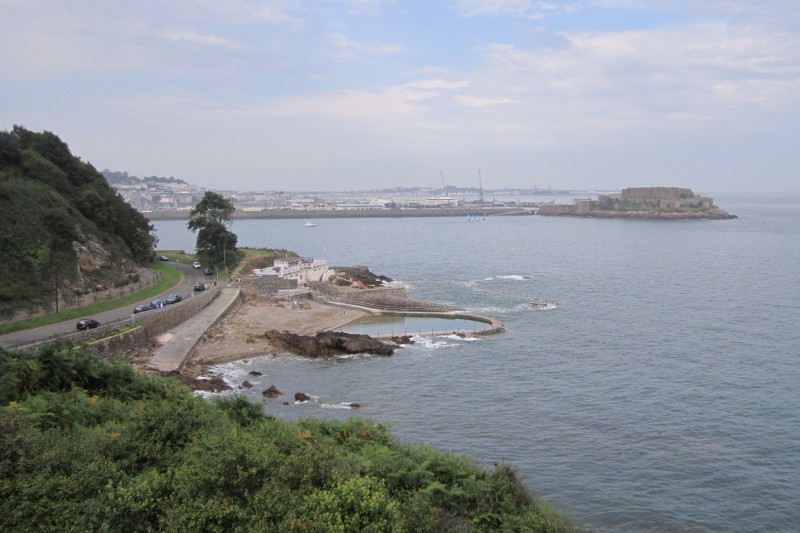 A little further along the coast we found the underground military museum. It mostly dealt with the German invasion of Guernsey and what life was like during the war. The Germans had planned an underground storage facility for submarine fuel in this place and had built most of it by the time the war ended. That included four large tanks that still contained fuel when the war ended. One of the tanks is still in the museum, while the others are still in use for various purposes around Guernsey. They were designed to hold a total of 480 tons of fuel.
Here is the entrance to the museum: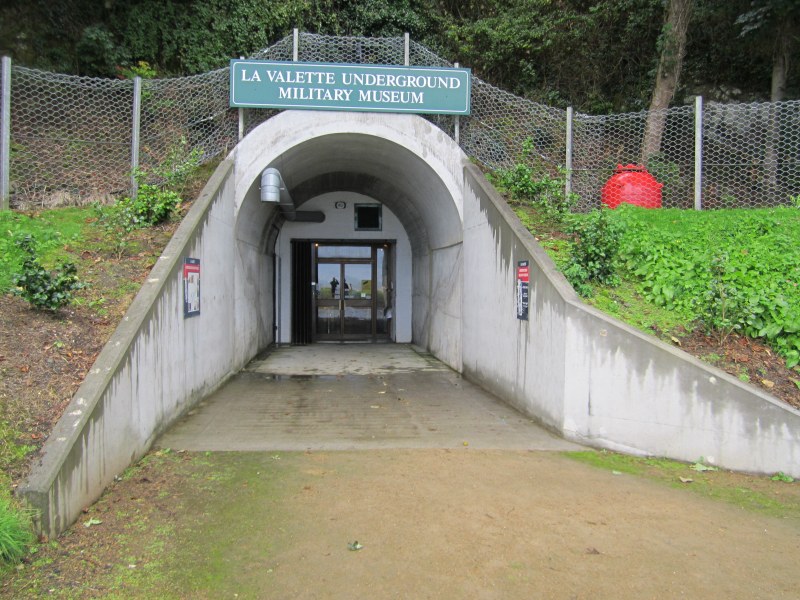 Here we are rounding the south east corner of Guernsey on our way to France: