Islas Cíes
Tags: Islas Cíes, sailing, Spain
Date: October 4, 2016
As you may remember we passed the islands called Islas Cíes just before we got to Baiona. They looked very nice and we wanted to go there to anchor. It turned out that you needed permission to do that. It was a complicated affair with forms to fill out and lots of documentation needed. And we actually needed two permissions: one to sail to the islands and another one to anchor there. But I tried emailing the office in charge of these permissions and it all worked out the same day thanks to the nice people at the other end.
Here we are at anchor on the right: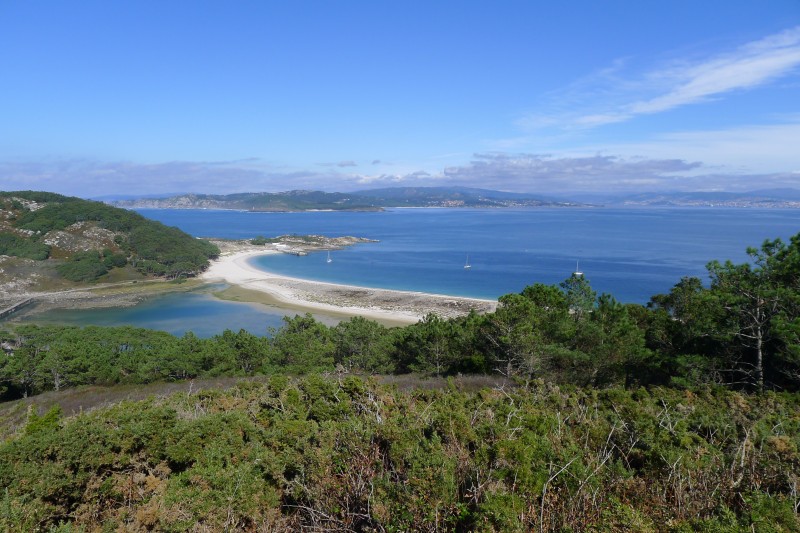 We spent three nights there really enjoying taking it easy for once. The island we went to had some superb walks and we had it all almost to ourselves. Below is the lagoon you see to the left in the first picture: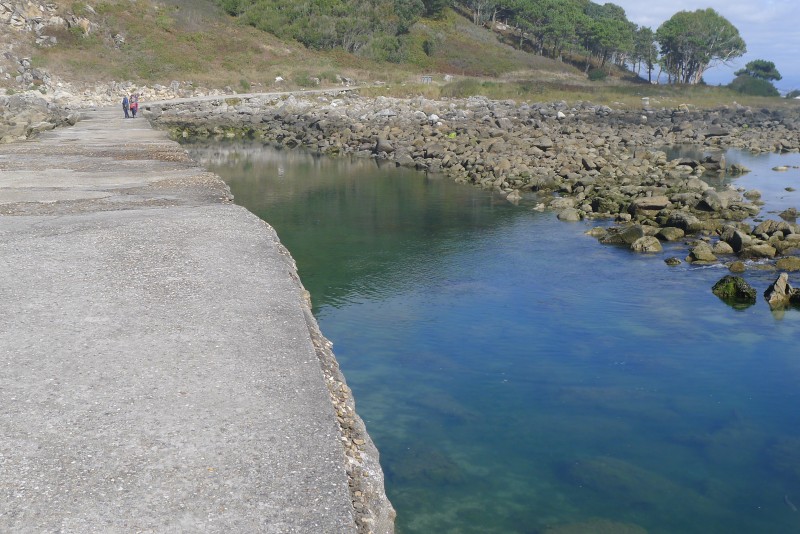 The lagoon was full of lots of different kinds of fish. Just looking down into the water while passing by we even saw an octopus: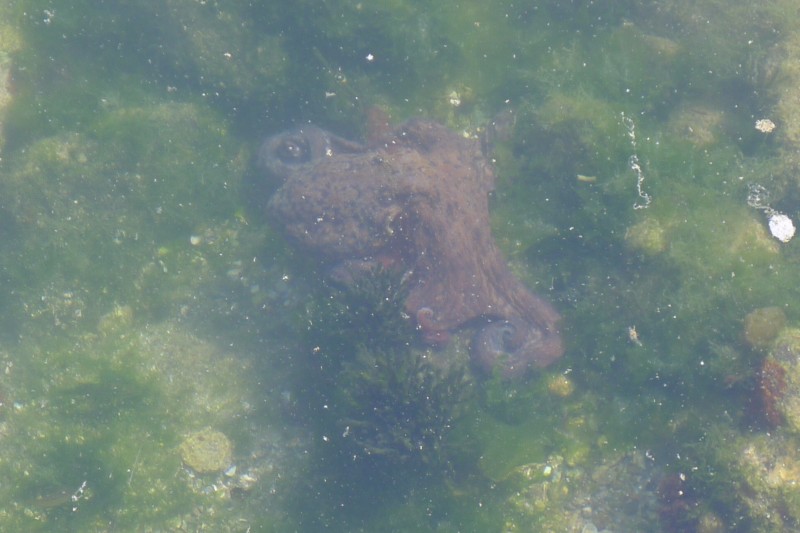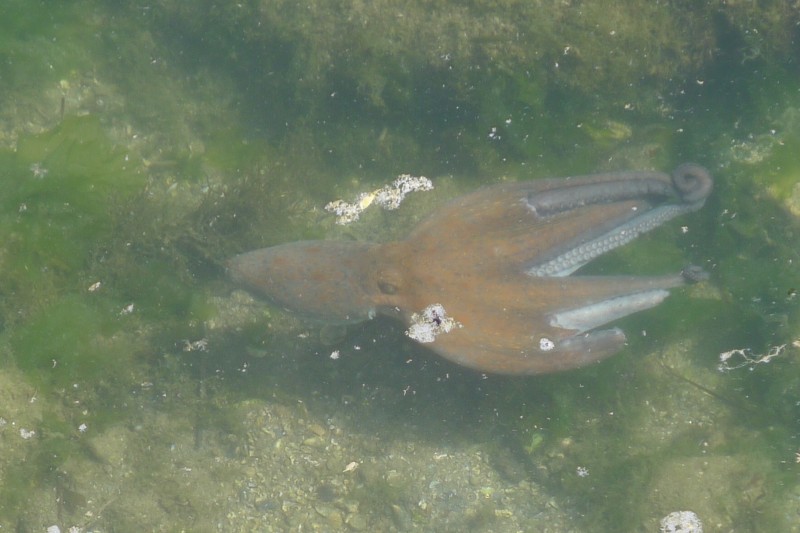 There were some great views: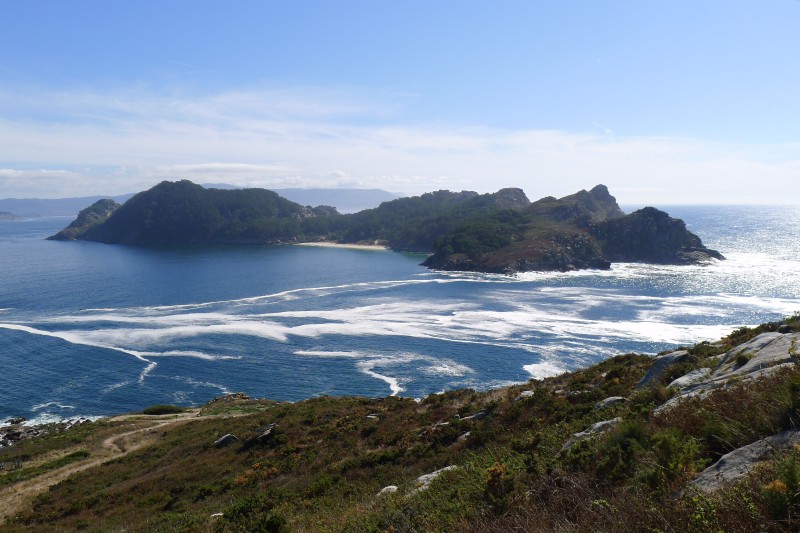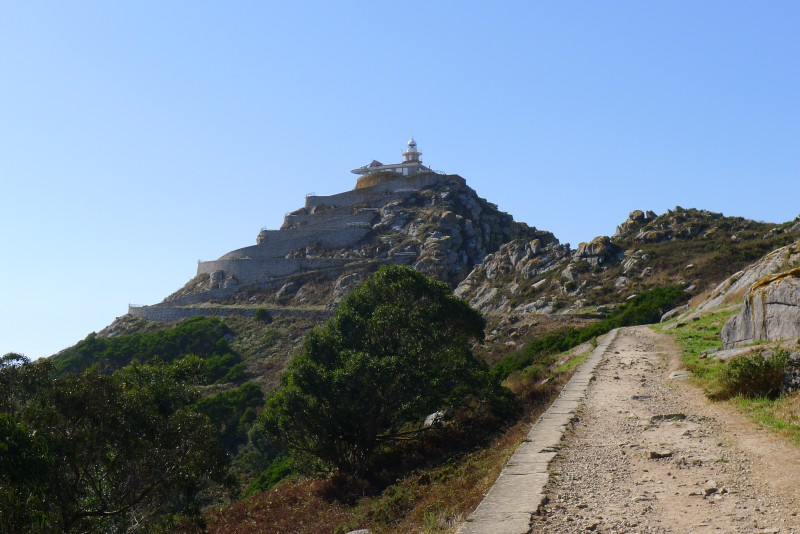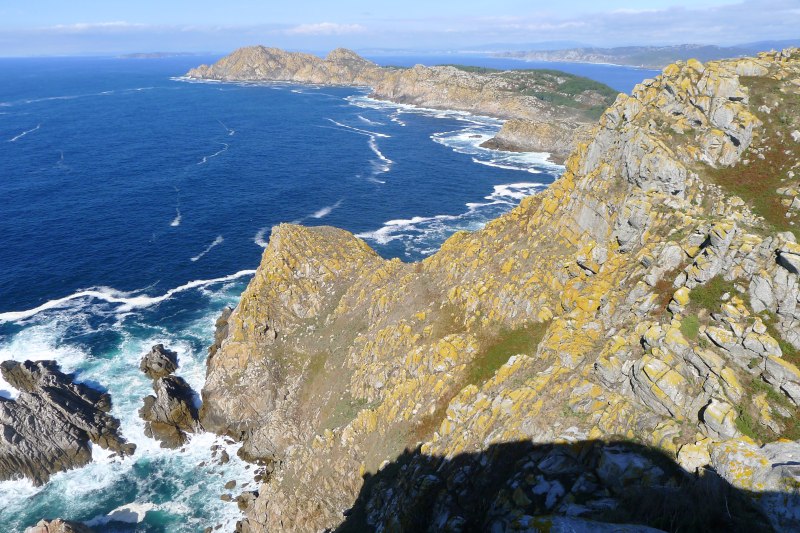 On the last evening we got a visit from the Spanish border guard and as usual, they were super friendly. And they have an awesome boat. Here they are visiting a Norwegian boat after talking to us: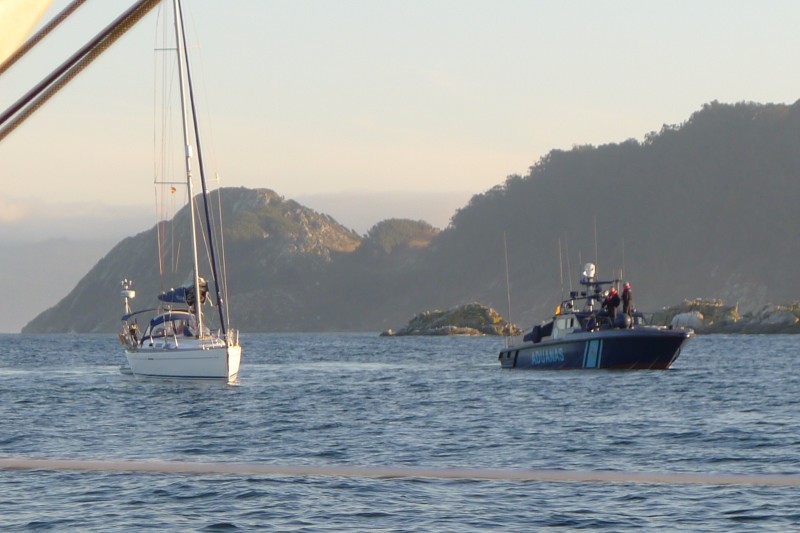 Their border guard boat is not much bigger than ours, but the engine is big enough that they actually had a chief engineer in charge of it and I presume also a non-chief engineer to do the dirty work. The chief engineer was one of the people that came to our boat. They were obviously very happy with their jobs and almost forgot the paperwork when I asked about their boat.
Another nice sunset: