Massachusetts
Tags: Boston, Massachusetts, Plymouth, sailing, USA
Date: June 15, 2017
We sailed straight from Charleston to Martha's Vineyard which is an island in Massachusetts. It took a little less than five days. Again, we used the gulf stream as much as we could, but we had around 36 hours of headwinds at the end of the trip which slowed us down.
Here is a map of the east coast with our route from St. Augustine to Boston: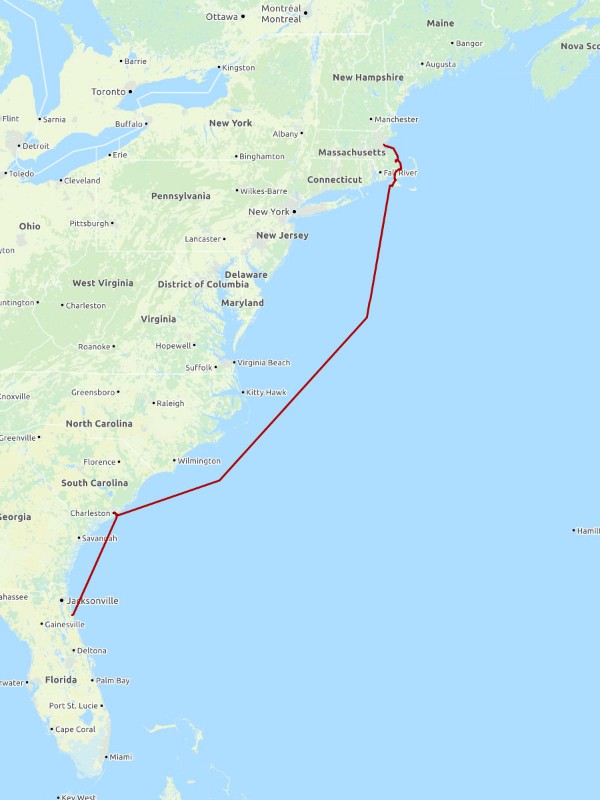 The reason we went so far off shore was to spend as much time in the gulf stream as possible. We skipped a lot of the East coast but plan on going down the coast again in the fall.
Here is an evening at anchor near Woods Hole: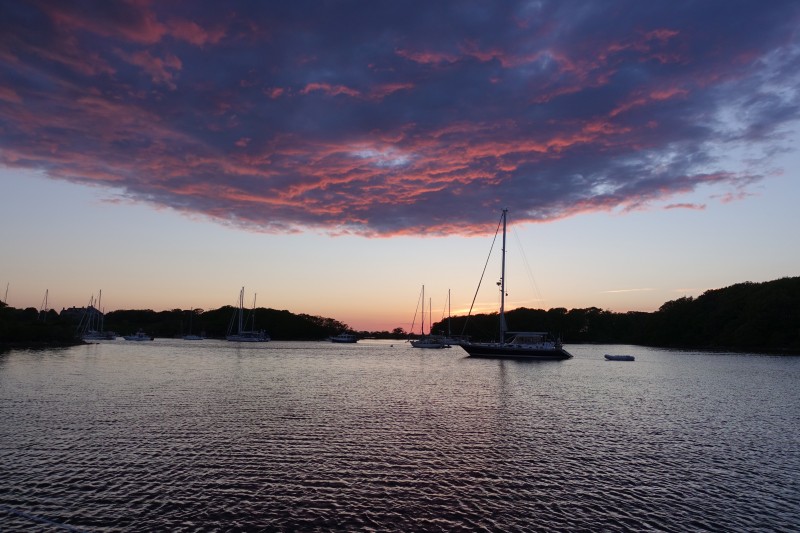 A bridge over the Cape Cod canal: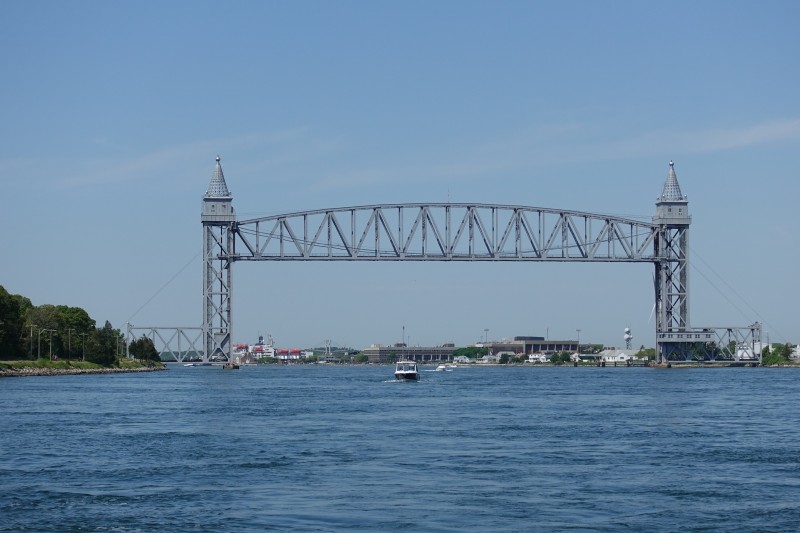 We stopped in Plymouth, the town founded when 102 Englishmen arrived on the ship Mayflower in 1620. The town has a very idyllic park around a creek leading up to a water mill - a reconstruction of the first water mill built and used in Plymouth: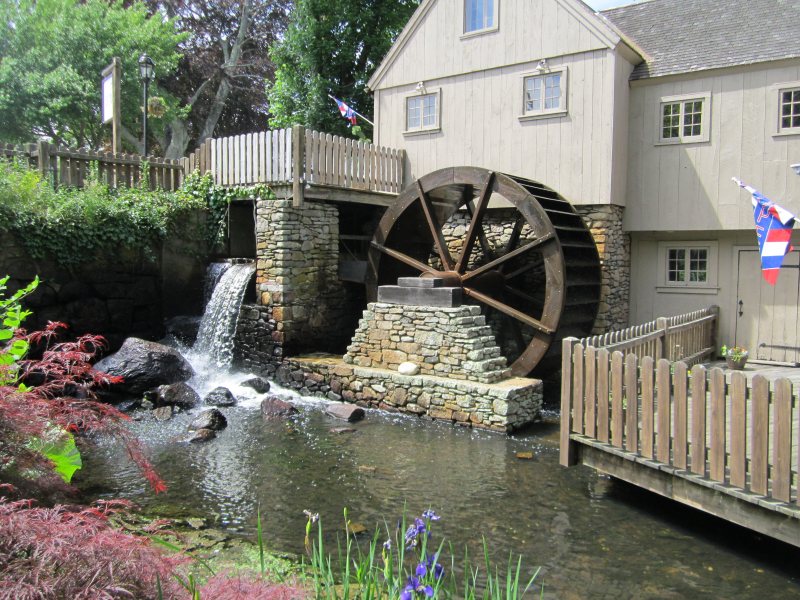 An old church: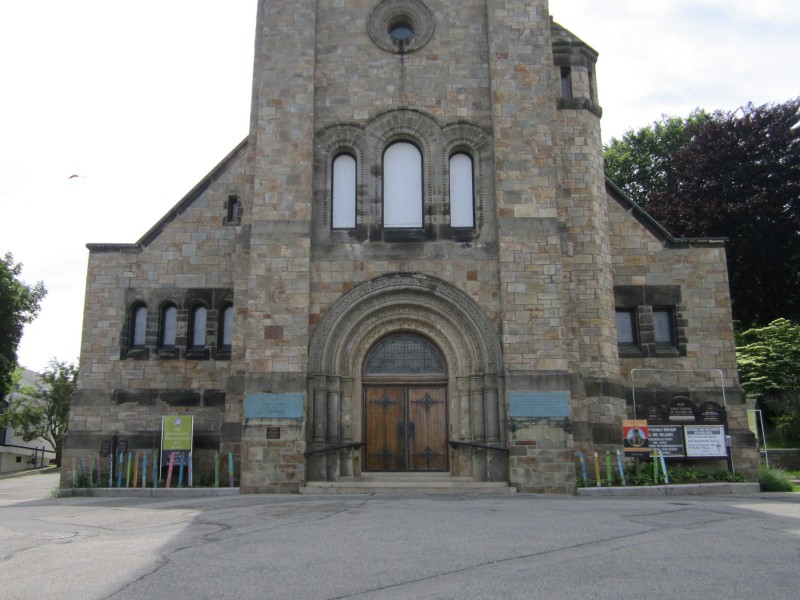 The old court house, now converted into a nice small museum with free entry: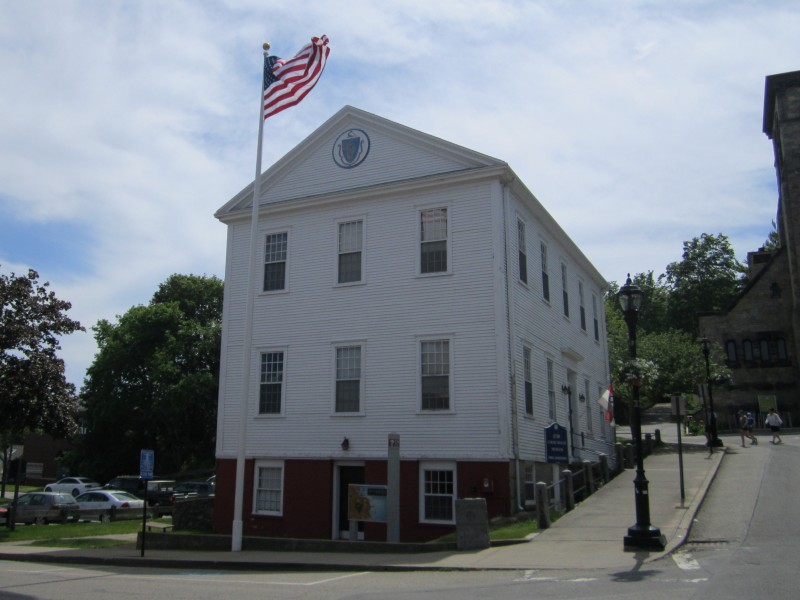 The stone the passengers of Mayflower presumably stepped on when they came ashore after the voyage from England. The enclosure and canopy around the stone was being restored while we were there but that did not prevent hordes of people taking photos (us included):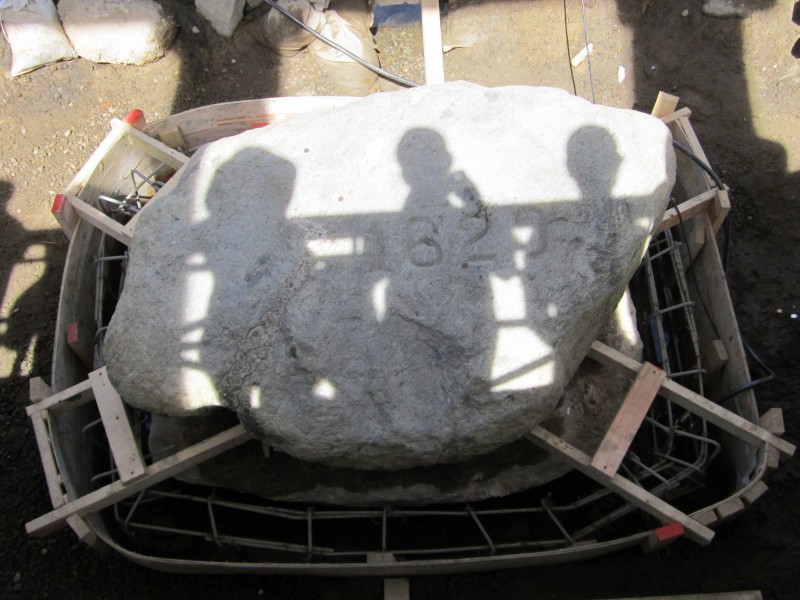 From Plymouth it was a short but hot day of sailing to Boston. As we entered the harbor we read 38 degrees Celcius on our thermometer (which is probably not quite accurate, but it was hot):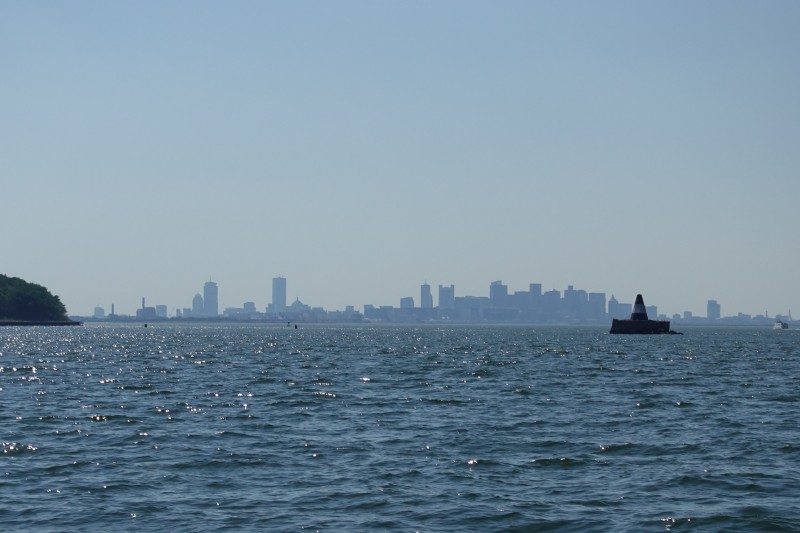 In Boston, the frigate USS Constitution is exhibited. The ship was launched on 1797 as one of the six first ships in the then new US navy. Normally the ship is afloat but when we were in Boston it was in dry dock due to repairs being done: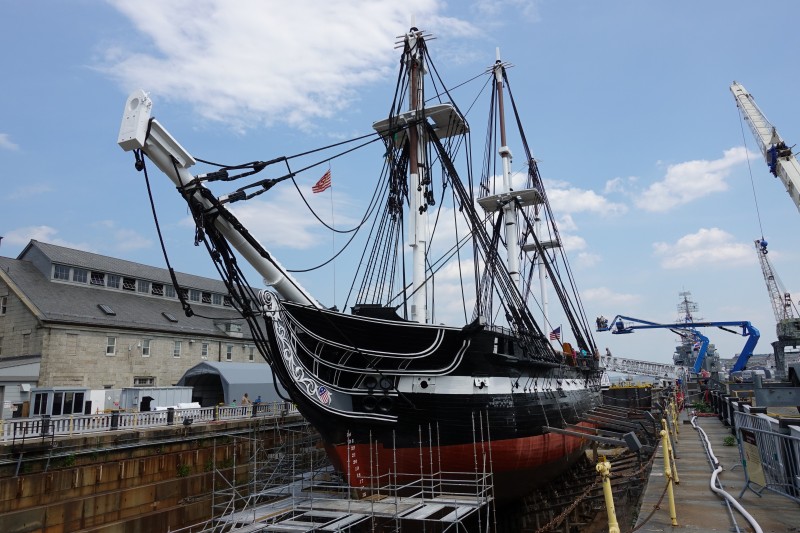 The deck of USS Constitution: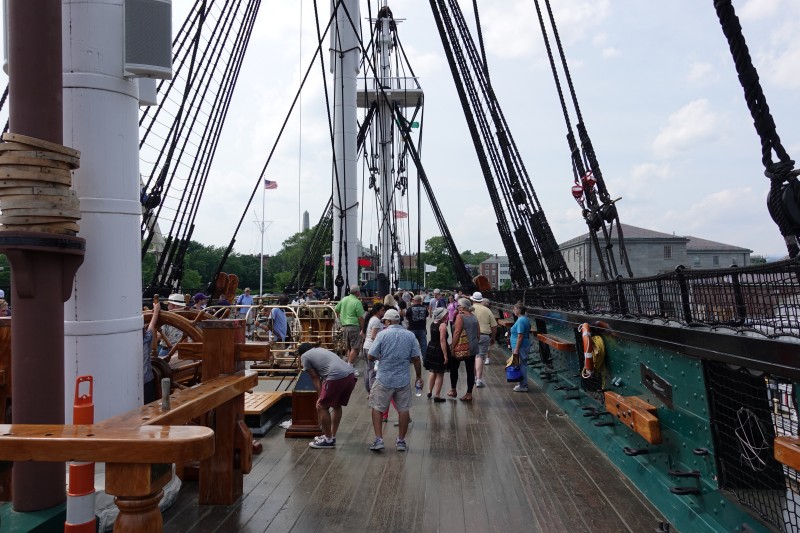 The oldest house in downtown Boston: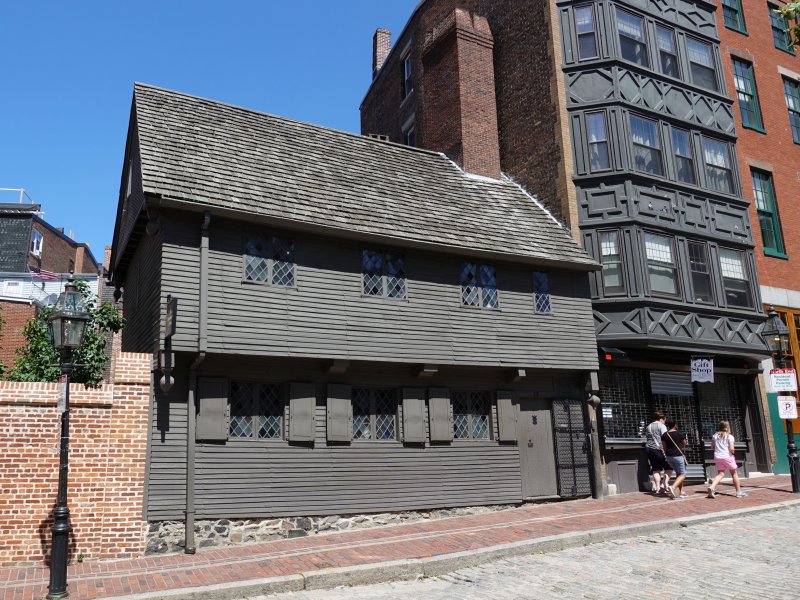 It was built in 1680 and in addition to being old it is famous because Paul Revere, who played a role in the American Revolution, lived in the house with his large family from 1770 to 1800 (he had a total of 16 children with two different wives). The house is a museum and sits in the middle of what is now "Little Italy" in Boston.
High rise buildings in Boston: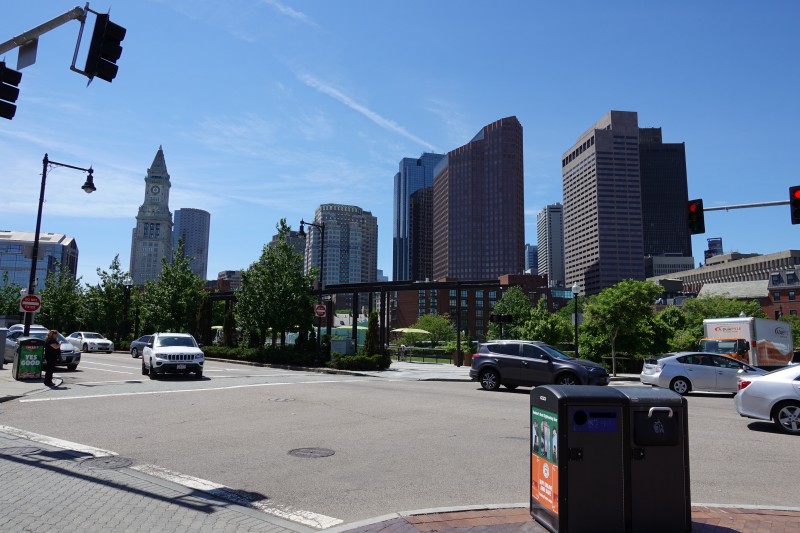 An old building standing in the middle of the business district of Boston: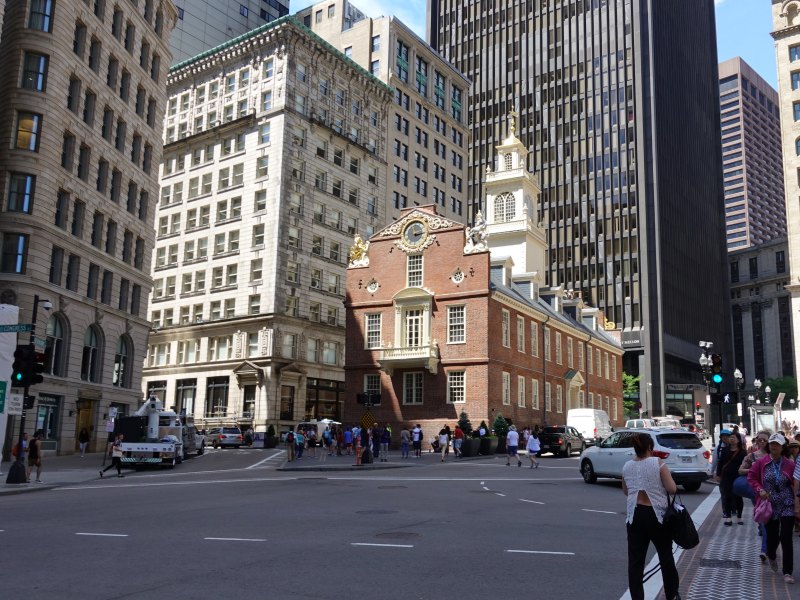 A lovely wooded trail in the middle of a wide boulevard: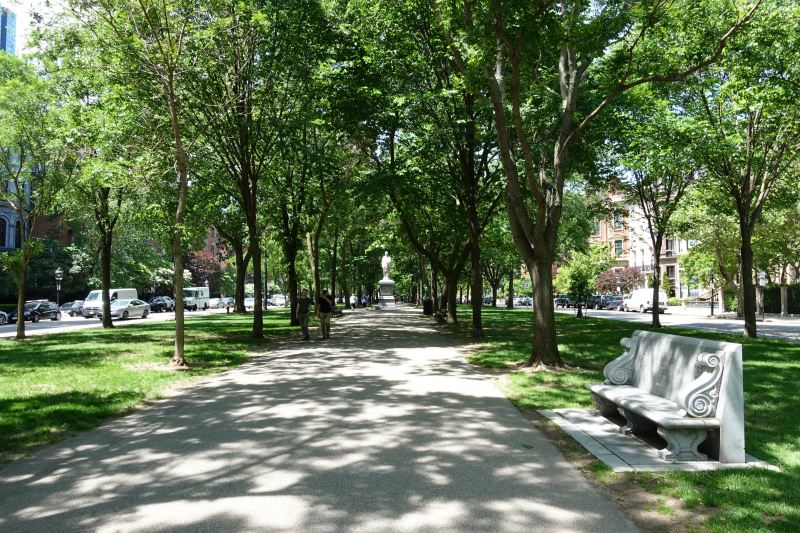 The gate into Chinatown: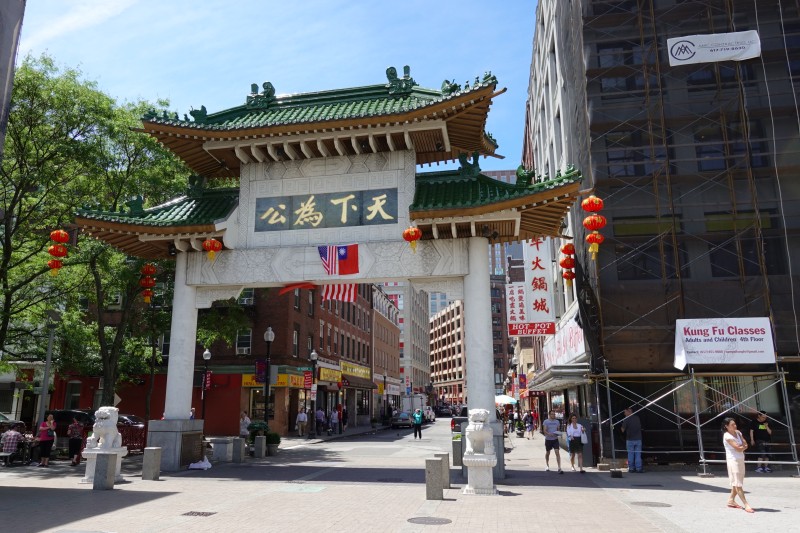 We took a water taxi to the airport to pick up Bjarne's mother, Karen Luise, who came to sail with us for ten days. We took this picture of the Boston skyline: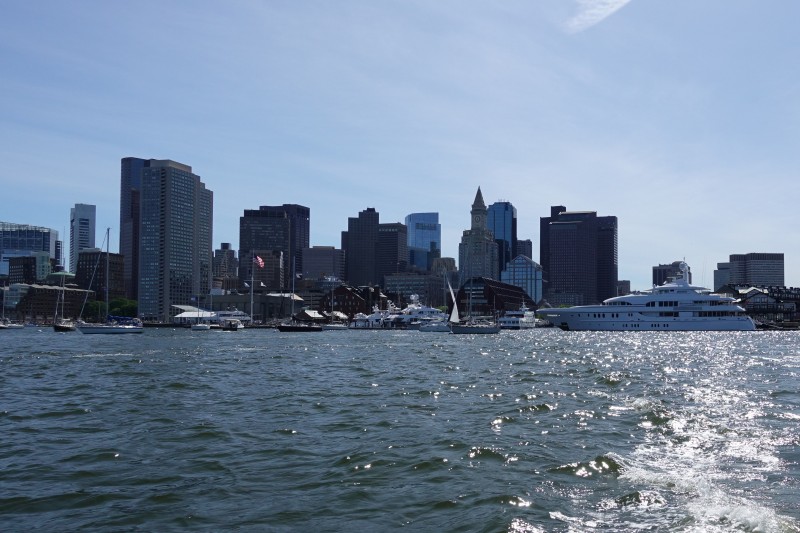 We were in Boston right before the Tall Ships Race visited the city. As we were leaving Boston Harbor, the first tall ships were arriving: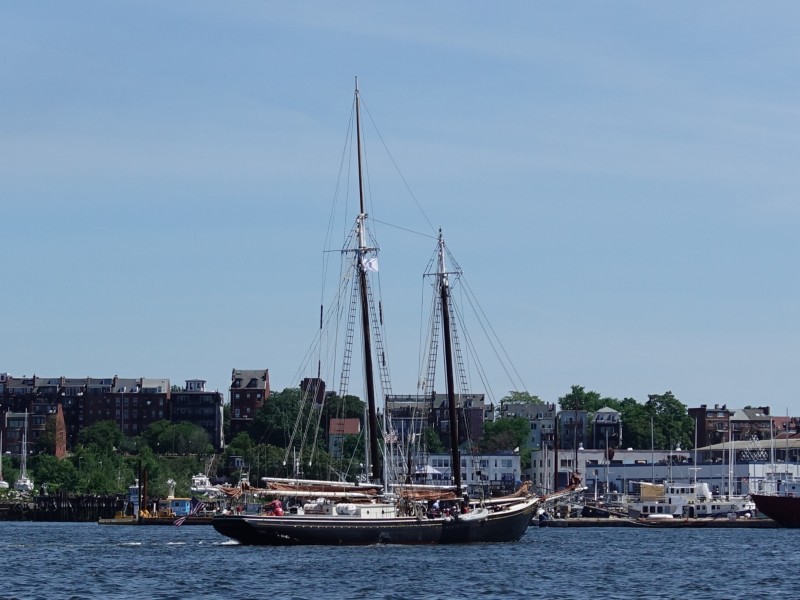 A firefighter boat was sailing around spaying water all over the place like a movable fountain: