Carriacou
Tags: food, Grenada, sailing, Sandy Island
Date: January 2, 2017
After Christmas, Bjarne's family went home and we left Le Phare Bleu. We then went to Carriacou, an island north of Grenada, where we tied up to a buoy next to Sandy Island: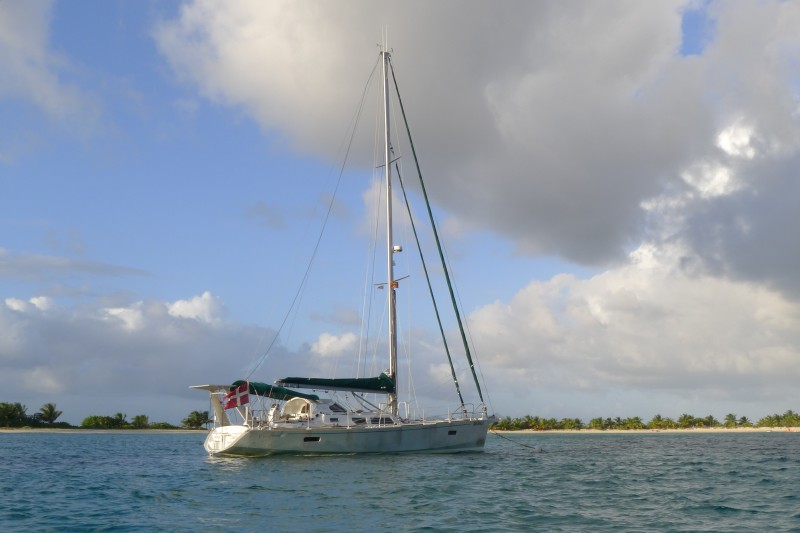 The long, low Sandy Island with Union Island (part of St. Vincent and the Grenadines) in the background: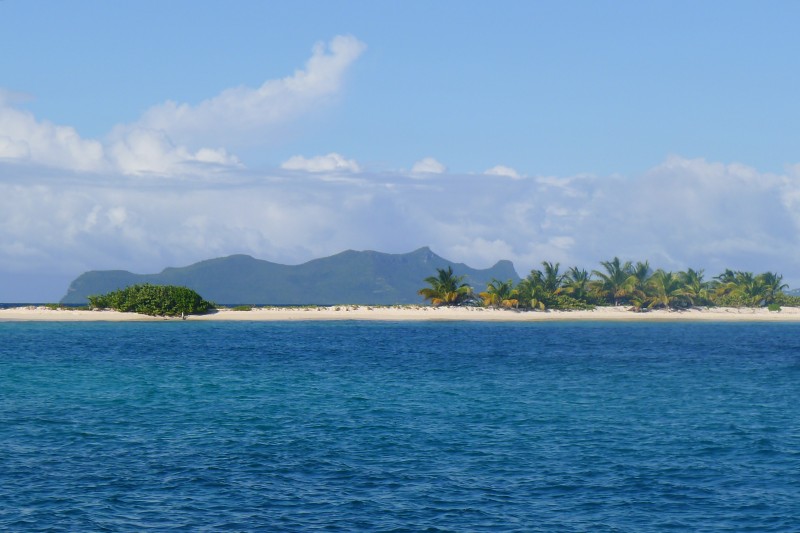 Mabouya Island west of Sandy Island: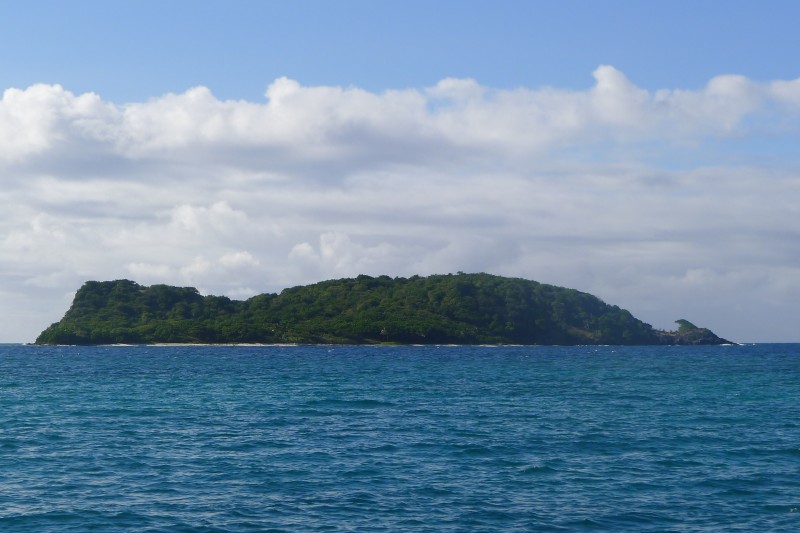 There were a lot of birds around Sandy Island - diving and trying to catch some of all the little fish that were in that area. Here is a pelican taking off right next to our boat: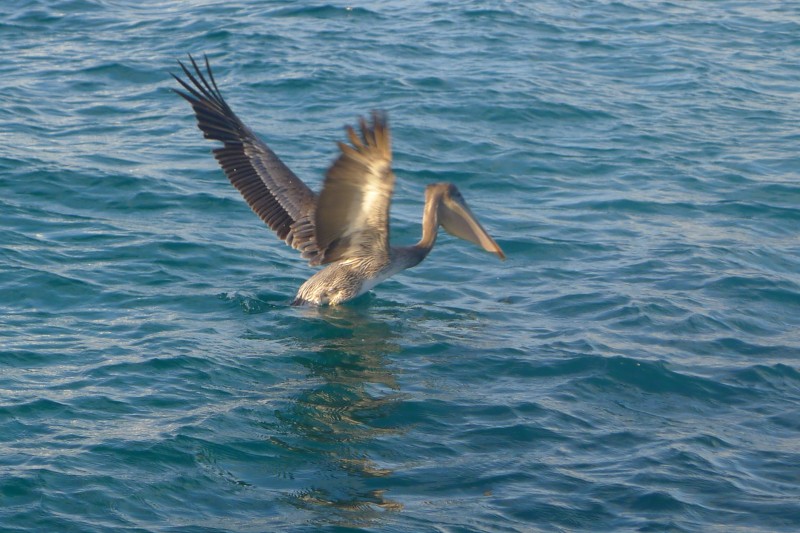 We celebrated New Year's eve on the boat while we were anchored at Carriacou.
We started off with River's mango rum punch mixed with cremant and coconut crab cakes with guava jelly and salad: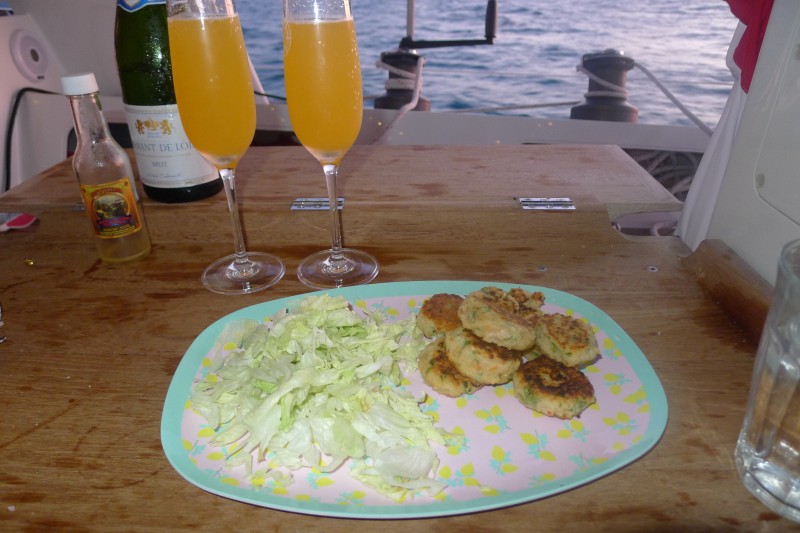 Then we had steaks on the bbq served with garlic mashed potatoes and glazed beetroot.
For dessert we had cherry pie.
Finally we had homemade kransekage: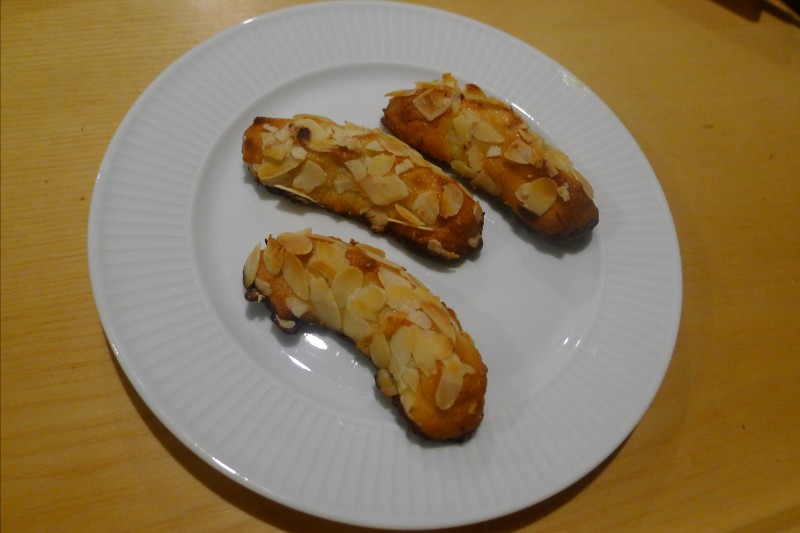 Picture from Sandy Island near sunset: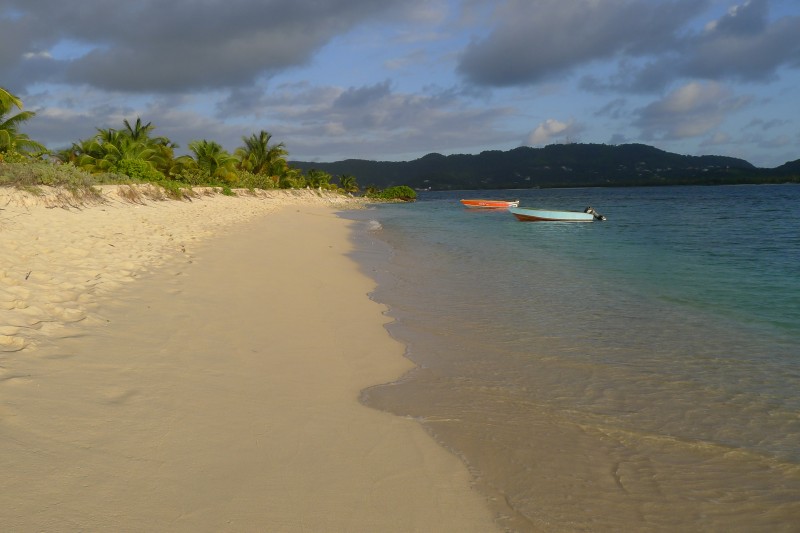 One of the days after New Year's day a fisher came by and sold us a 2.5 kg lobster (the lobsters here so not have claws). Here is is sitting in a bucket waiting for dinner time: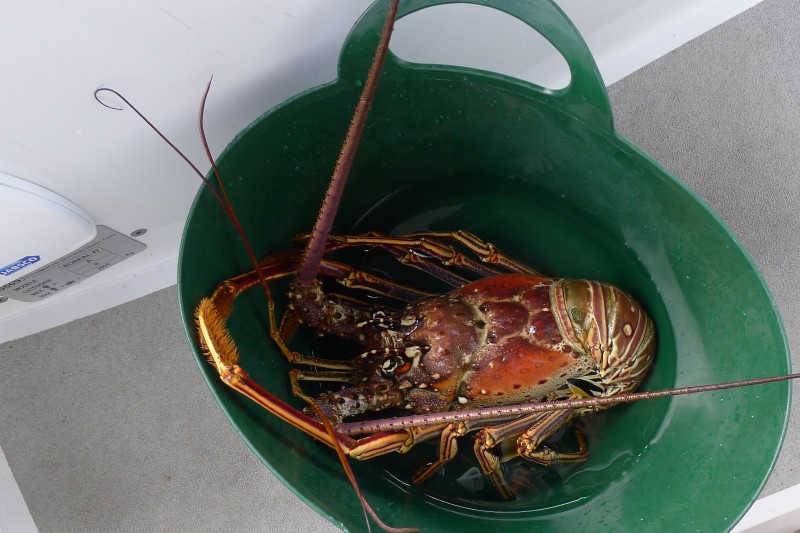 Félicie holding the lobster - full of expectations for the coming meal (Félicie, not the lobster):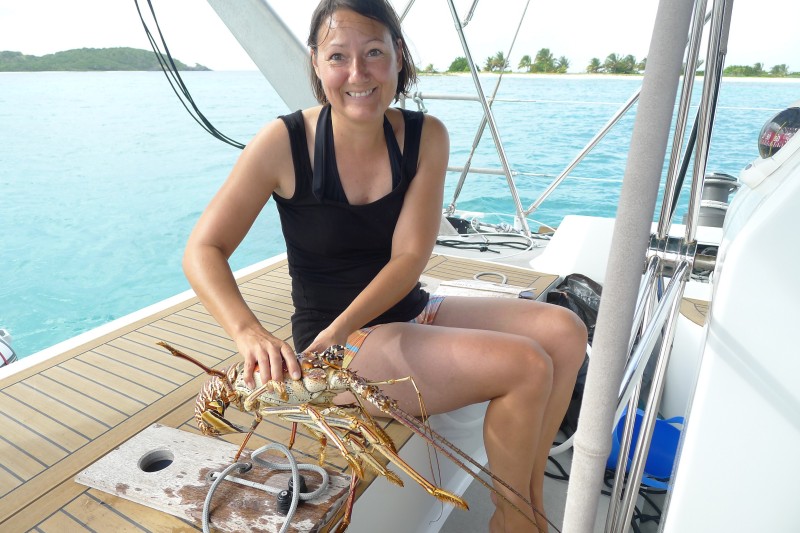 The lobster up close: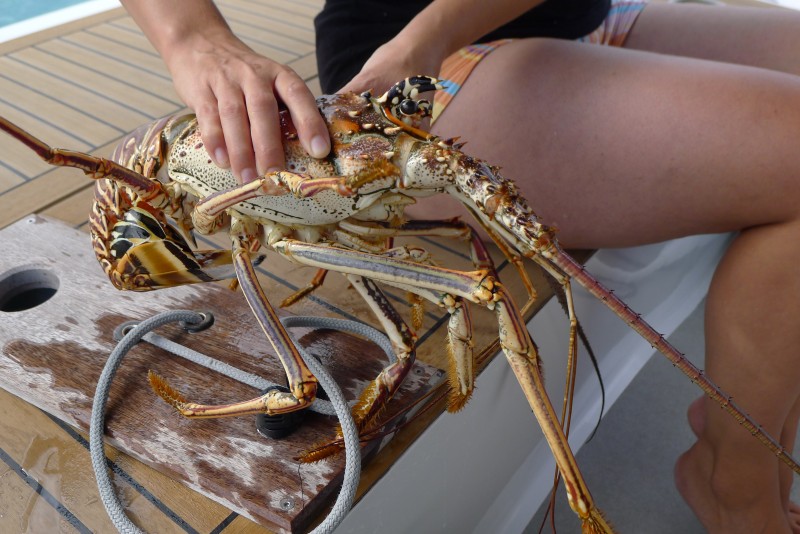 The lobster tails ready for the marinade and the bbq: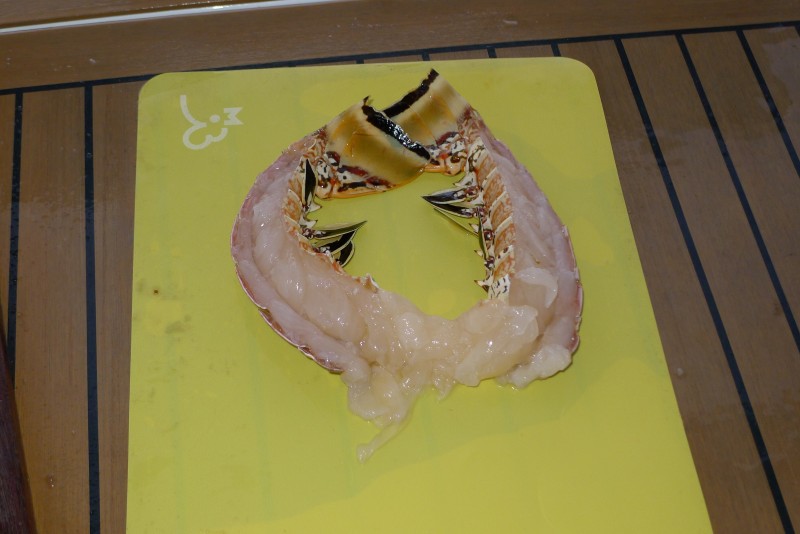 Uhmmmmm: