Mount Desert Island
Tags: Maine, Mount Desert Island, sailing, USA
Date: June 28, 2017
After visiting Belfast (in Maine) where Karen Luise left us to take a bus back to Boston we continued north weaving in and out of bays and around islands. It is a very pretty area and if it was not for all the lobster pots floating everywhere and the (often) private coast it would have been perfect. Here are a few pictures from that area: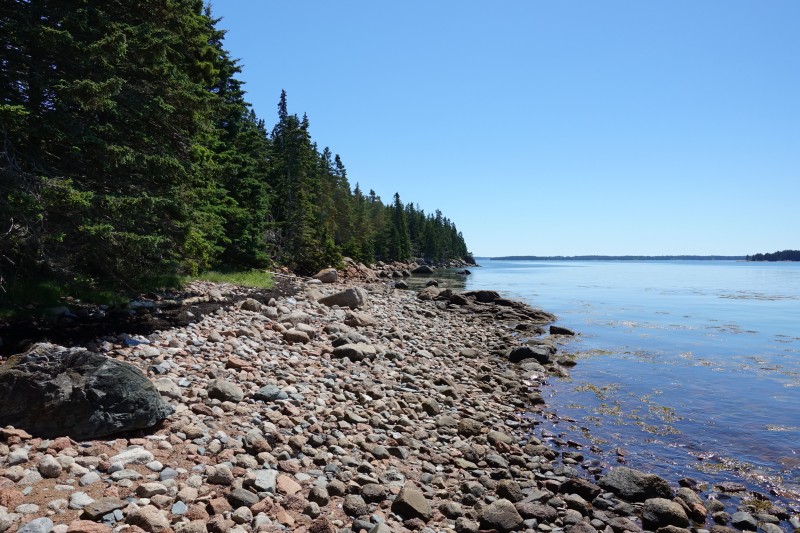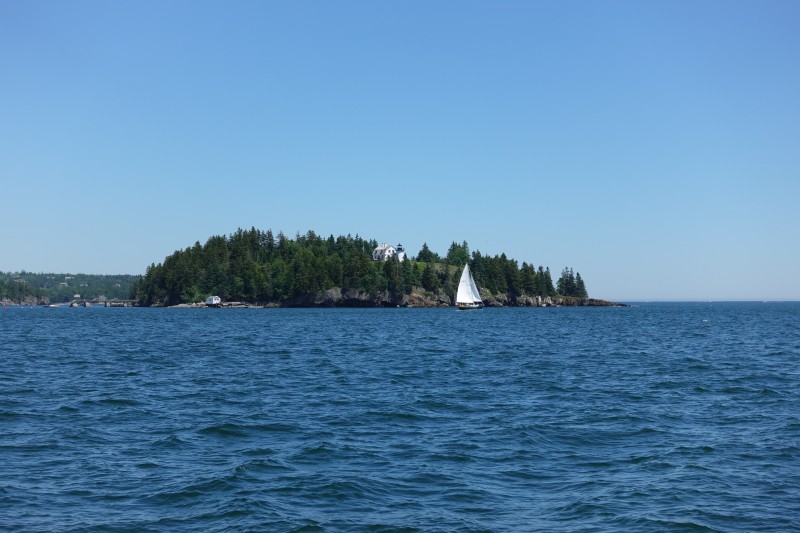 Our last stop in Maine was at Northeast Harbor on Mount Desert Island. Here is a map of our route from Boston: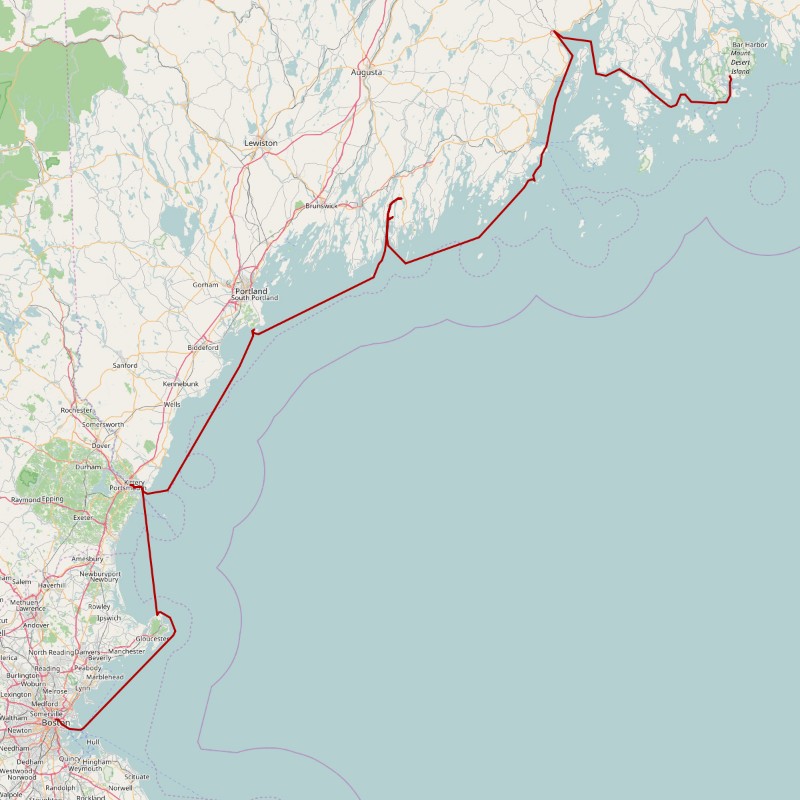 Much of the island is a national park called Acadia National Park founded in 1916. We went for a few great hikes in the park which has forest,: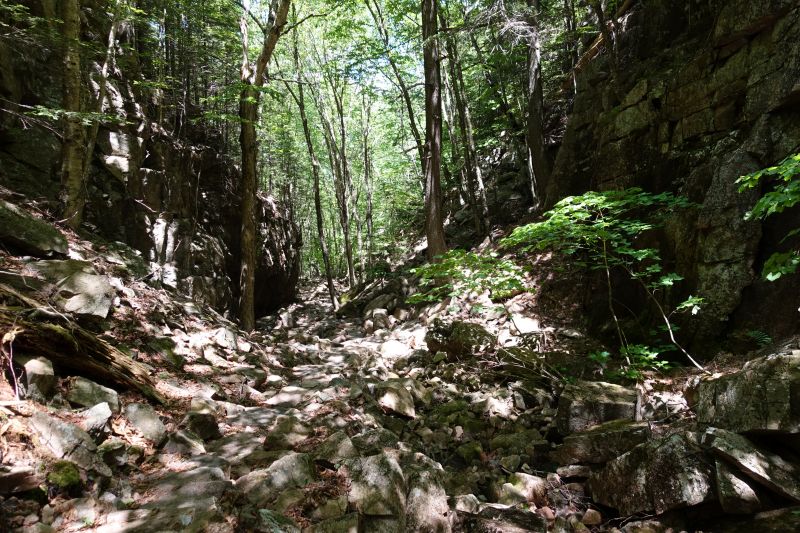 mountains with a view,: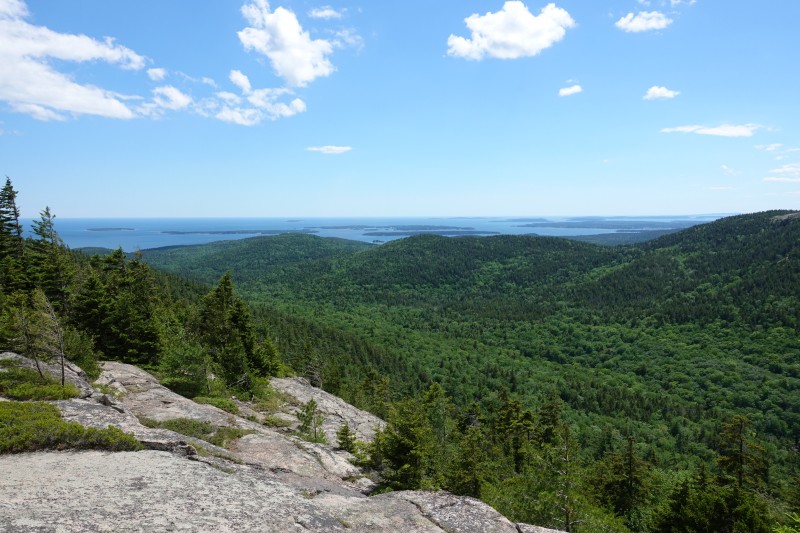 lakes,: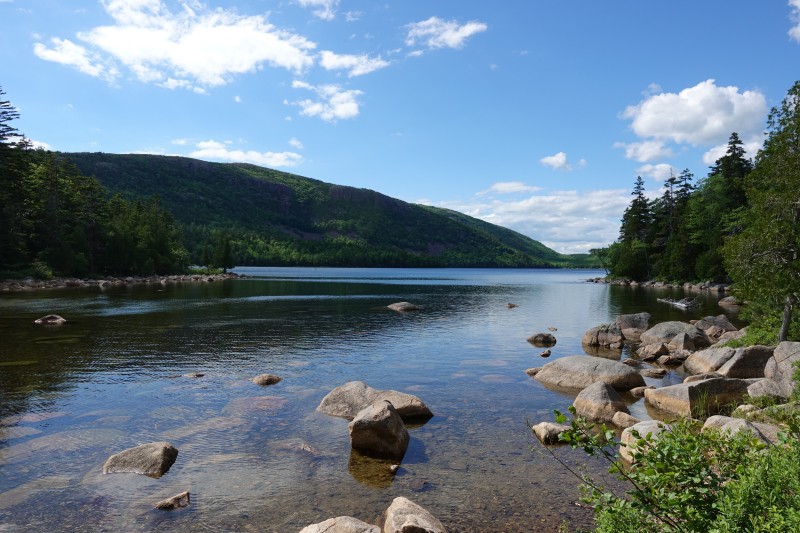 streams,: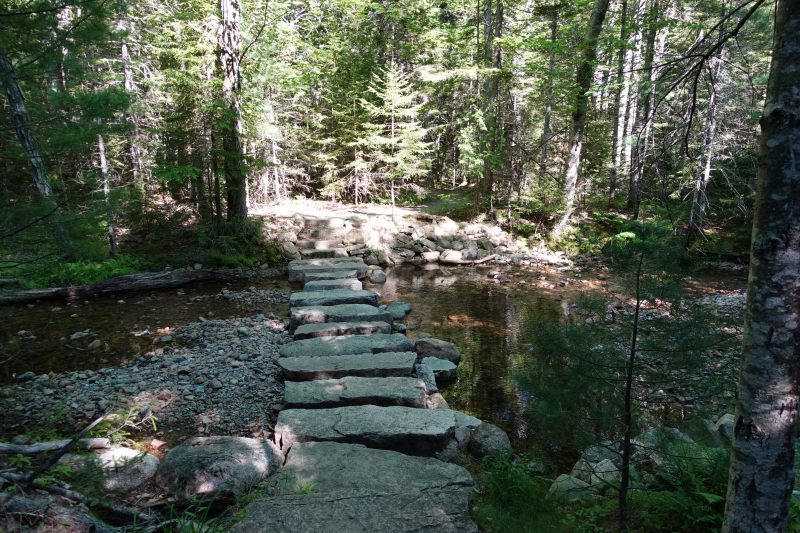 animals (we saw quite a few squirrels chasing each other furiously),: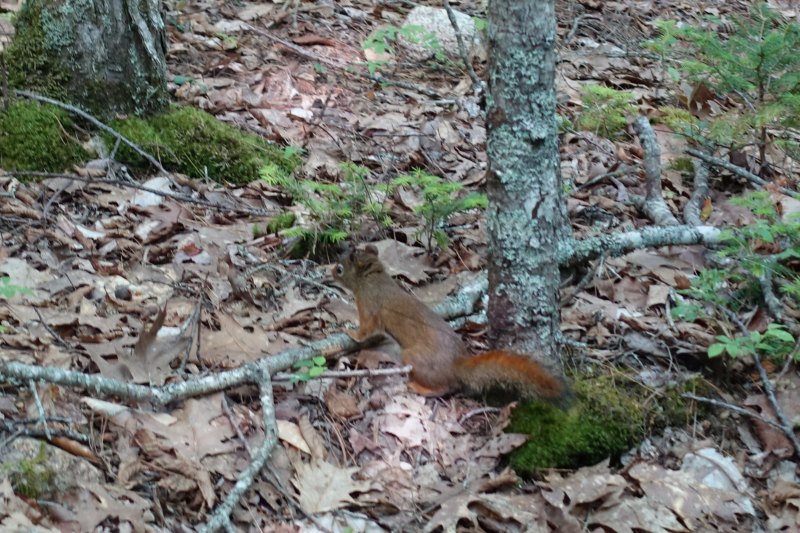 and more streams: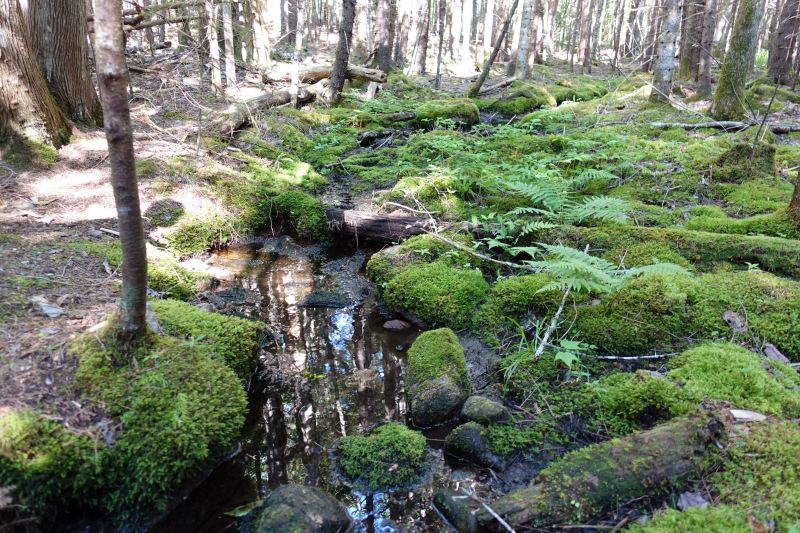 Right next to where our boat was moored at Northeast Harbor we saw this beautiful bird, a loon: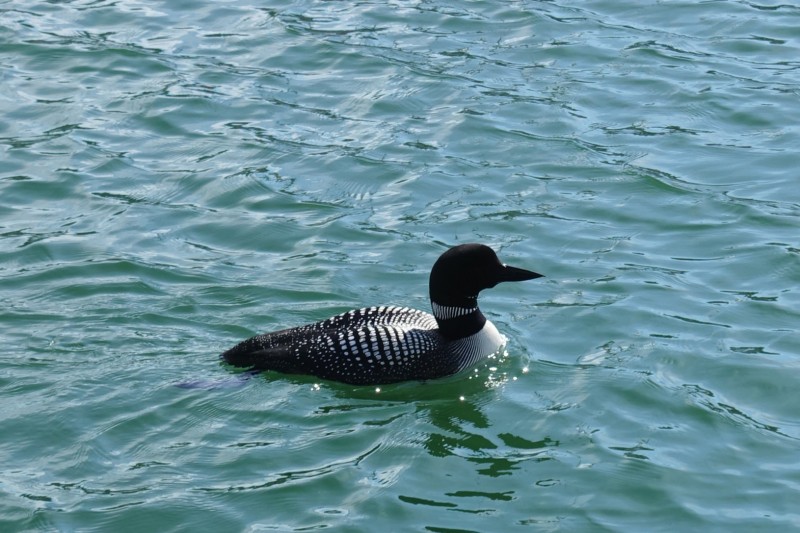 On our last hike we went through some more lovely forest: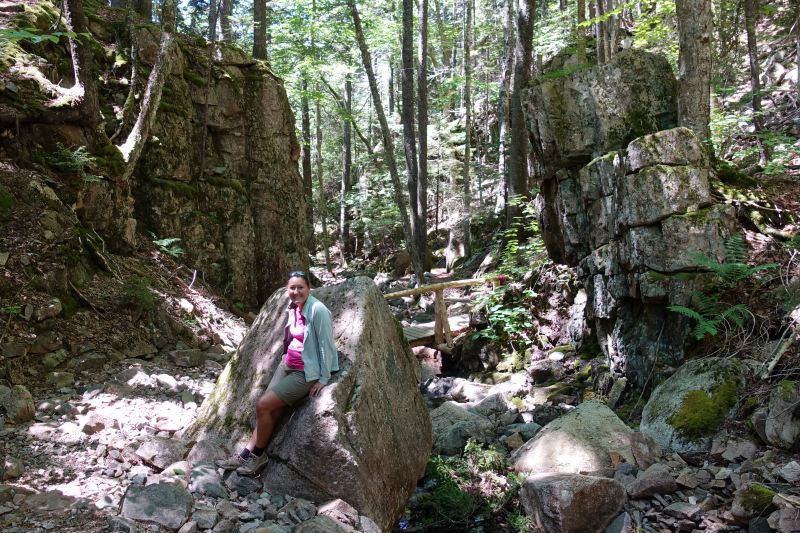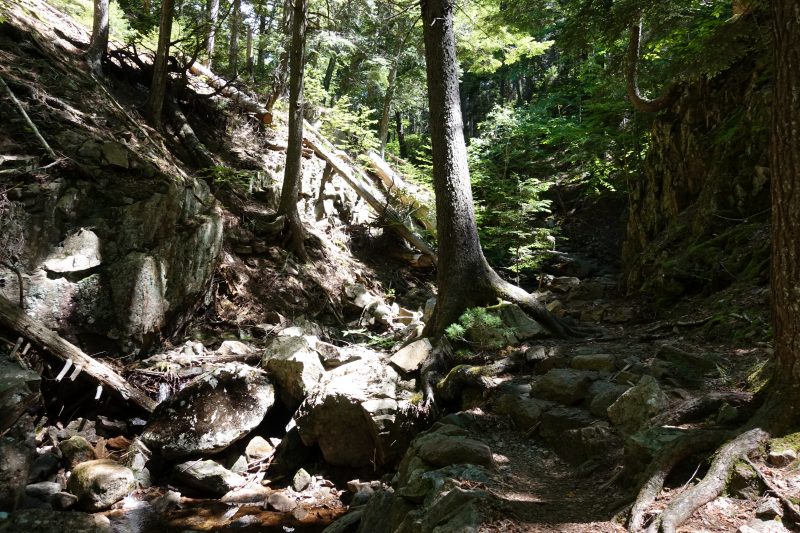 The national park is full of well marked trails and little bridges making sure you do not get lost or get your feet wet when crossing a stream: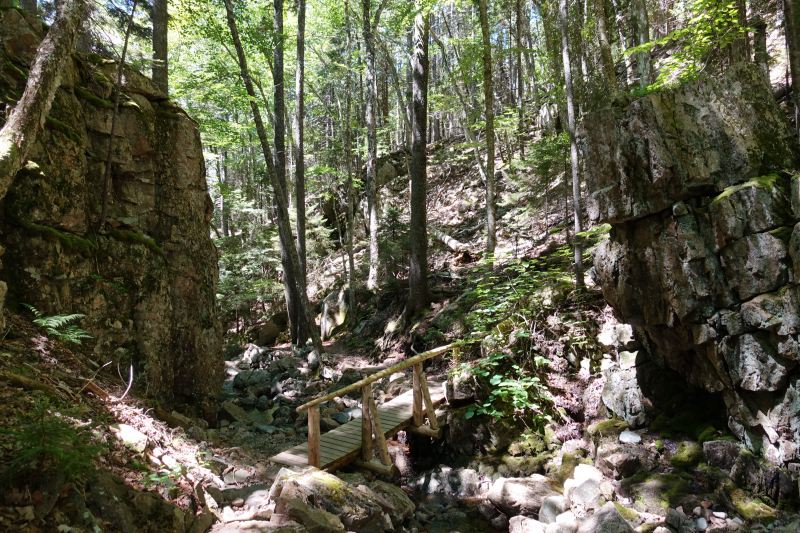 They use a particular design of cairns to show the way. The are called Bates cairns named after the man who devised and built a lot of them in the early 1900s: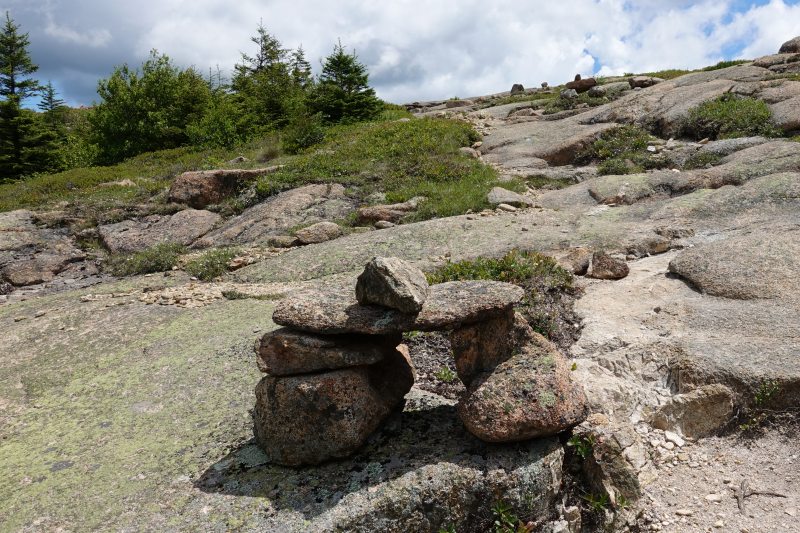 Félicie at the top of Dorr Mountain: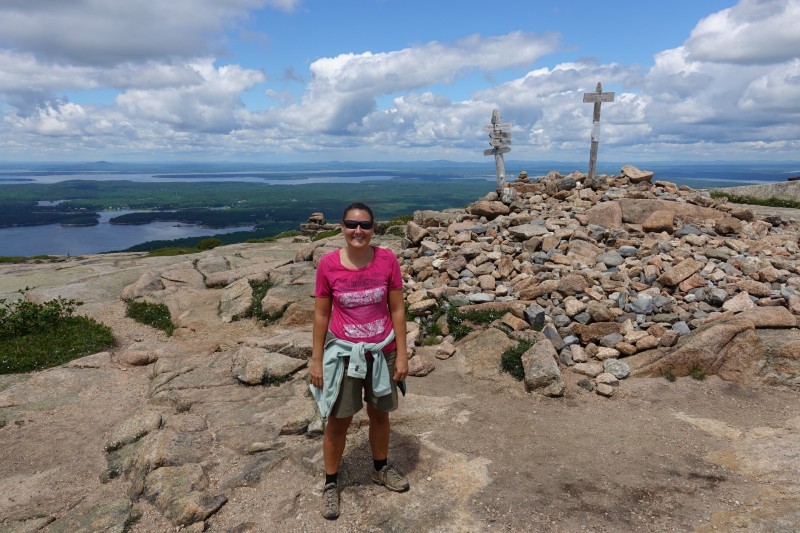 And here, the name of another mountain - has anyone watched M*A*S*H recently?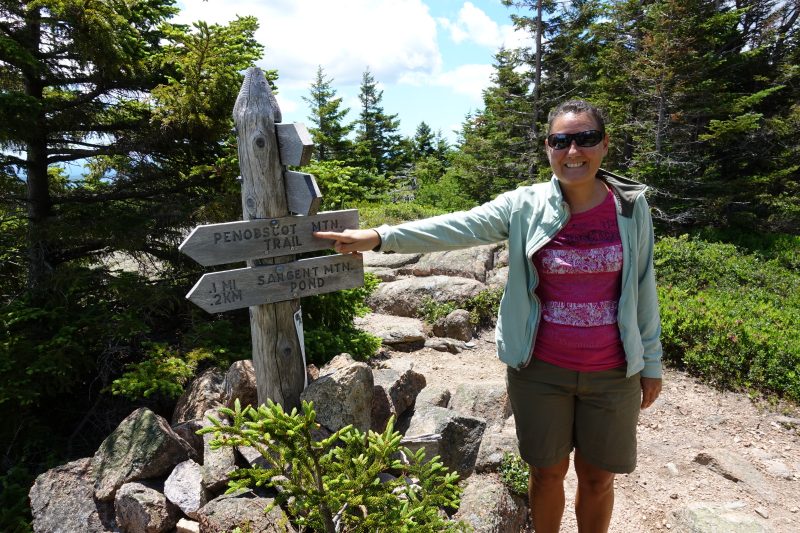 The sky reflected in one of the many lakes: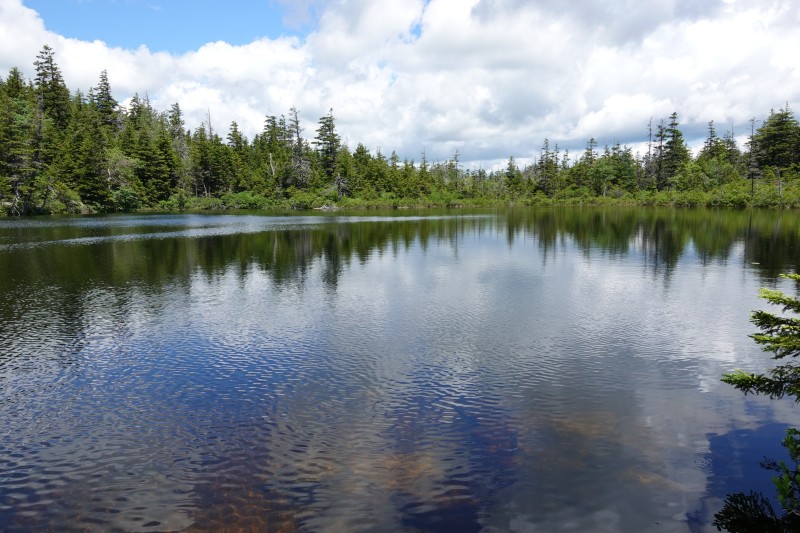 A five leaf clover, for when four is not lucky enough: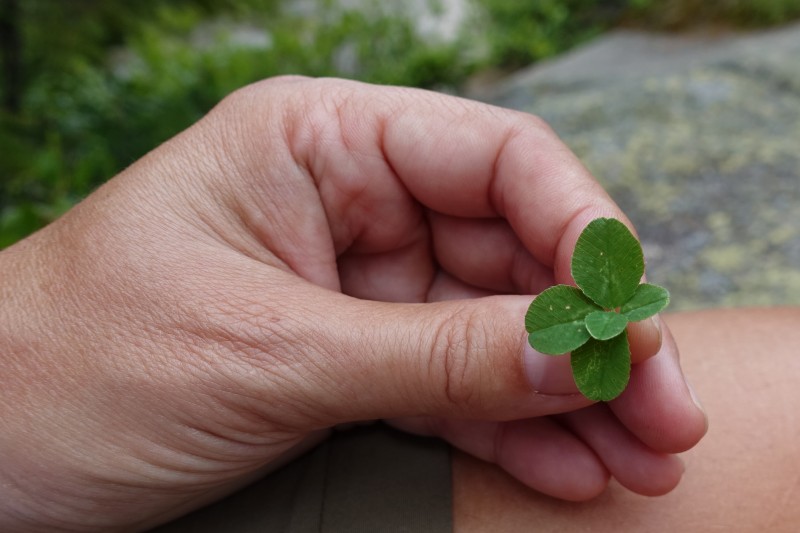 In 1932 the Rockefeller family had two gates put up on the roads entering the national park to prevent people driving cars into the park, part of which was still owned by the Rockefellers at that point. The gates and the accompanying gatehouses were built of stone in style imitating the style of a 16th century French hunting hut: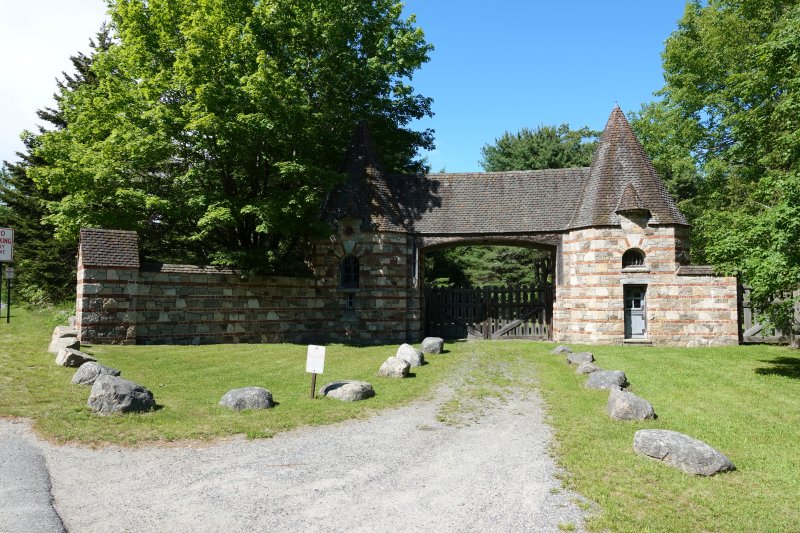 The gatehouses used to be occupied by gatekeepers but ow the the two gate houses are privately owned: