To La Gomera
Tags: Canary Islands, La Gomera, sailing, San Sebastian
Date: October 31, 2016
After Tenerife, it was off to the next of the Canary Islands: La Gomera. We had our friend Maria visiting for a week and she got a real treat on the way to La Gomera, our first whales: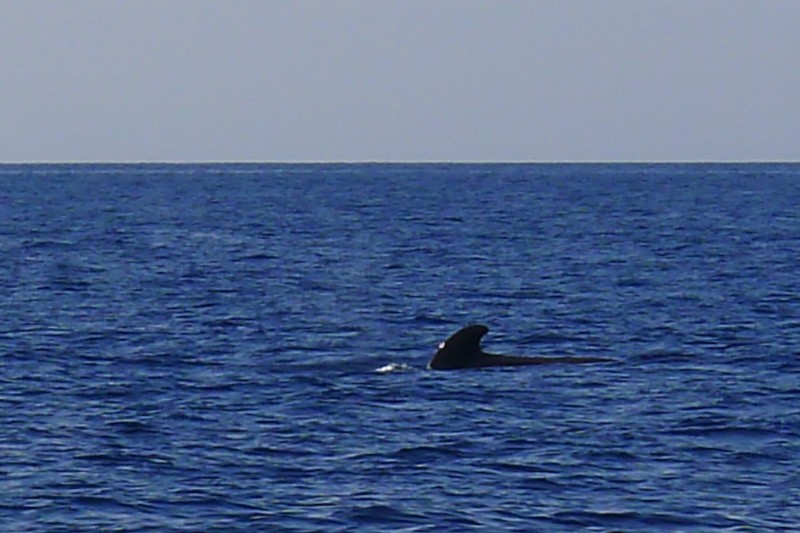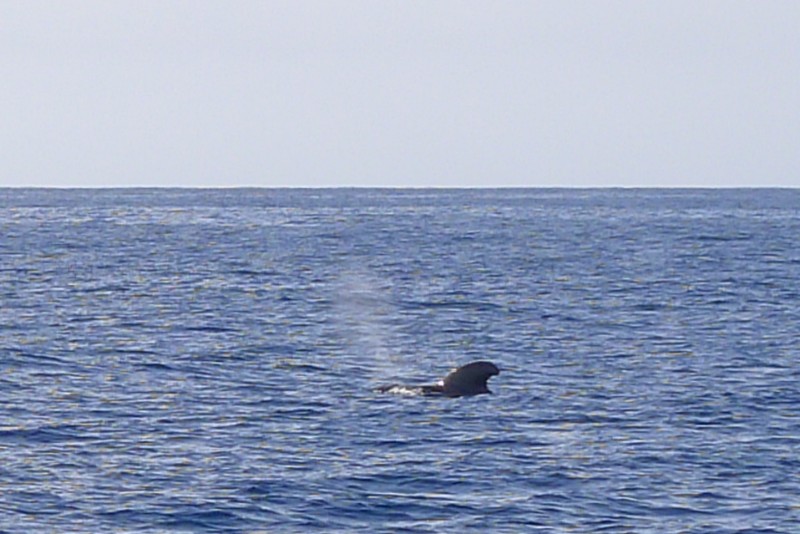 They are short finned pilot whales and we saw about ten or twenty of them. A pair of them got really close, so we could see the whole whale swimming under the surface right next to the boat.
Here is our first view of San Sebastian, the main city on La Gomera: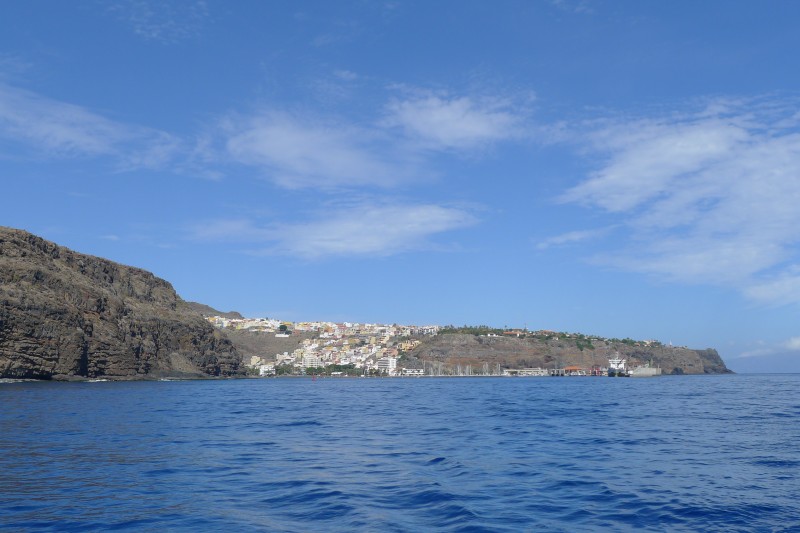 We did a bit of sightseeing in town. Christopher Columbus stopped in San Sebastian during several of his trips to America and we saw both the house where he presumably slept during his stays here and the chapel where he and his crew prayed before setting out to sea.
In the park in the middle of town, was an old well and the Torre del Conde, a tower dating from 1450 and part of the fortification of the town. Now the tower used for an exhibition of old maps and drawings of San Sebastian: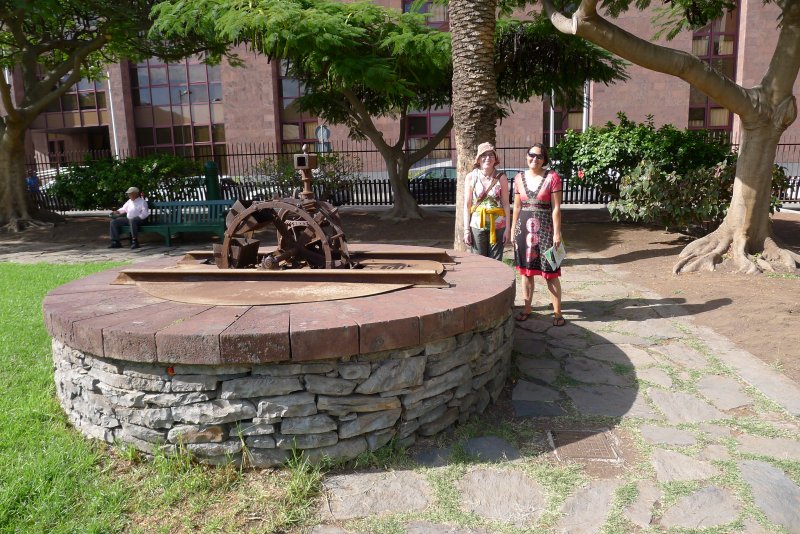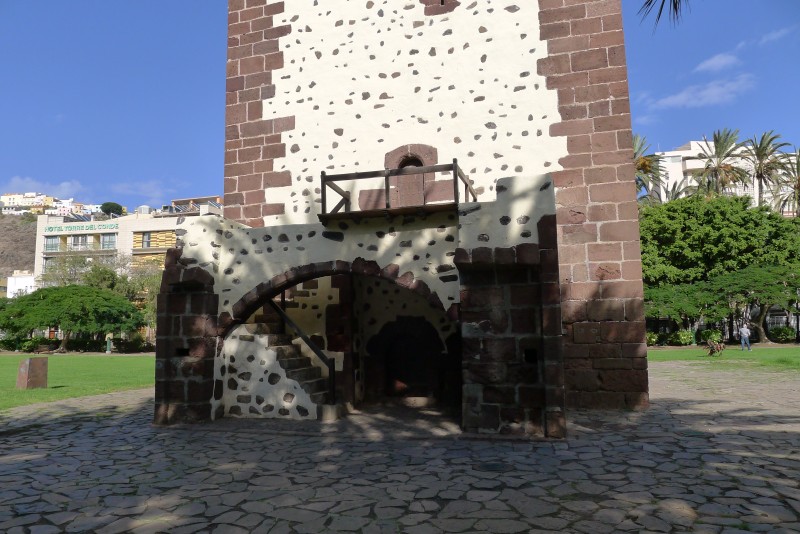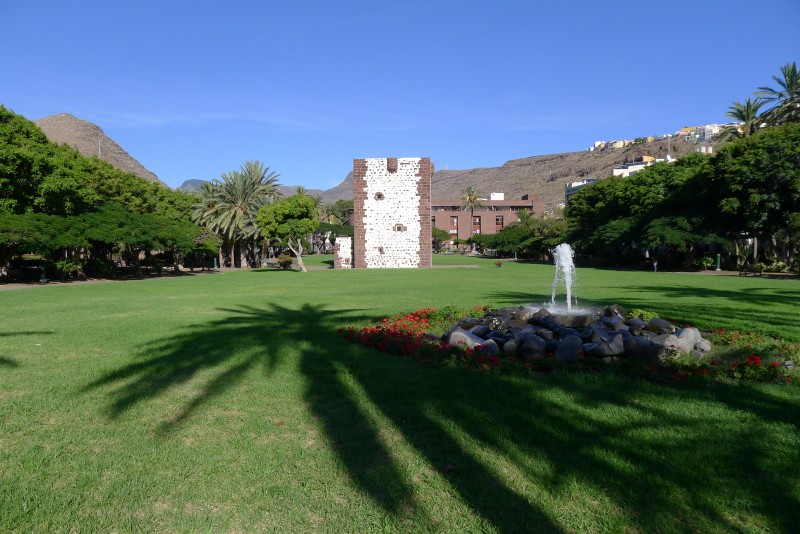 A sleepy cat: