To Cape Verde
Tags: Canary Islands, Cape Verde, El Hierro, Ilha do Sal, Palmeira, sailing
Date: November 15, 2016
Many people sail straight for the Caribbean after the Canary Islands, but we decided to go to Cape Verde on the way. Cape Verde is a country of islands off Senegal on the west coast of Africa. As opposed to the Canary Islands, it is very much an African country. It is one of the most well functioning countries in Africa and they managed to avoid any major armed conflicts since their independence from Portugal in 1975.
The Cape Verde islands were uninhabited when they were discovered by the Portuguese in 1456. Today, Cape Verde has about half a million inhabitants and the languages spoken are Portuguese and a Cape Verde variant of Creole. The Cape Verdeans are a mix of people of southern European descent and people of West African descent, the latter mostly brought here as slaves. The islands are quite dry with some rain in September. 90% of the food eaten in Cape Verde is imported. The islands do not have many natural resources, and tourism isn't a huge industry either. But for some reason they seem to be doing decently when compared to other African countries.
Here is our route to the northwestern island of Sal: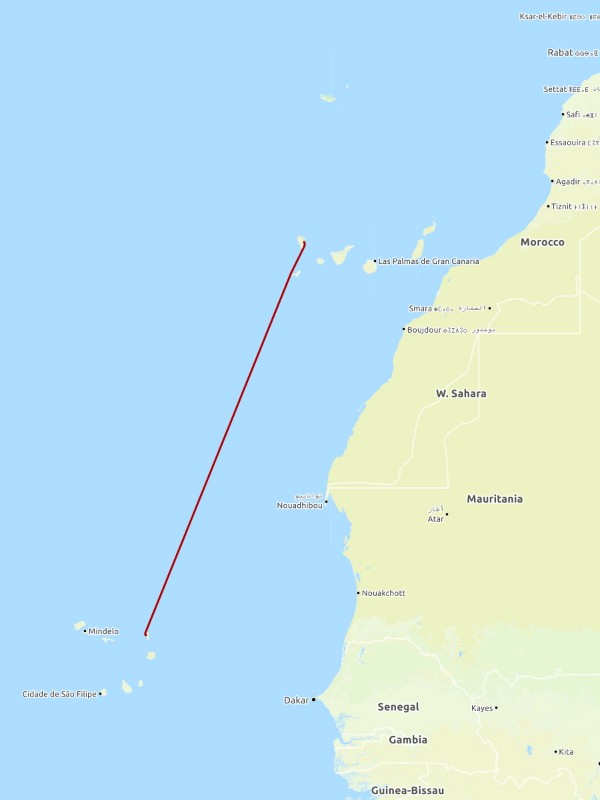 We passed El Hierro in the Canaray Islands shortly after we started our trip: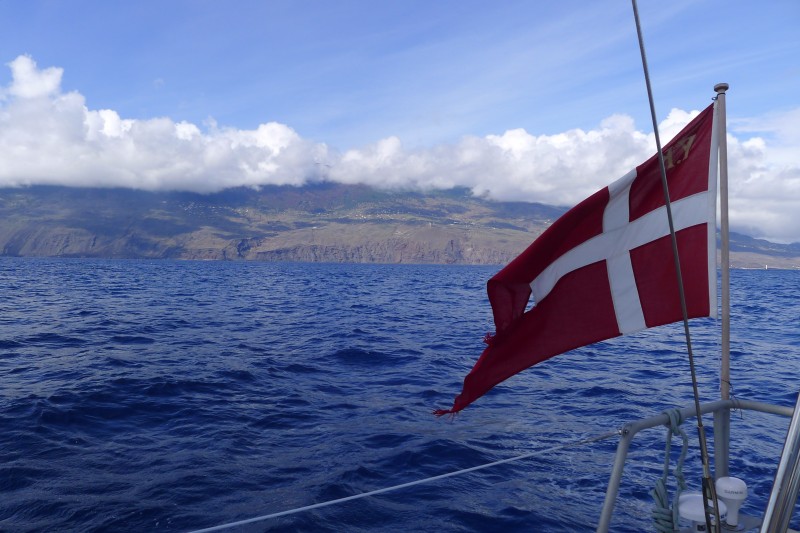 The trip took five days with fairly strong winds. There are lots of flying fish in these waters: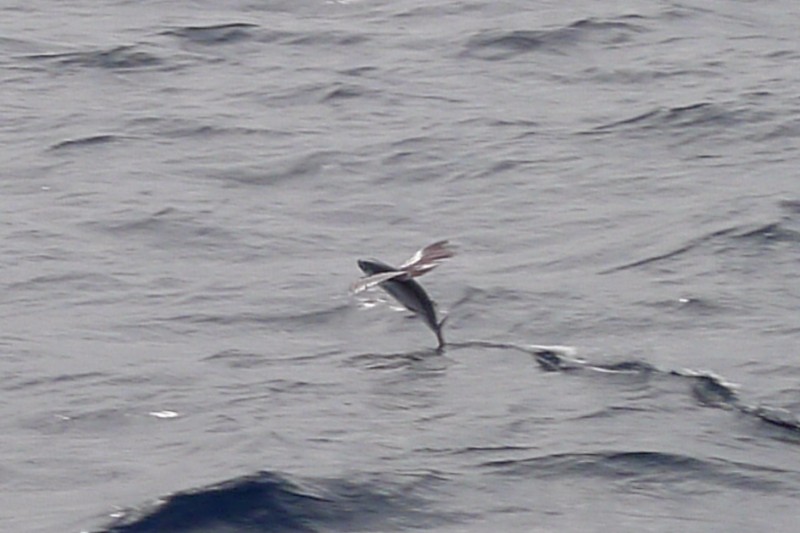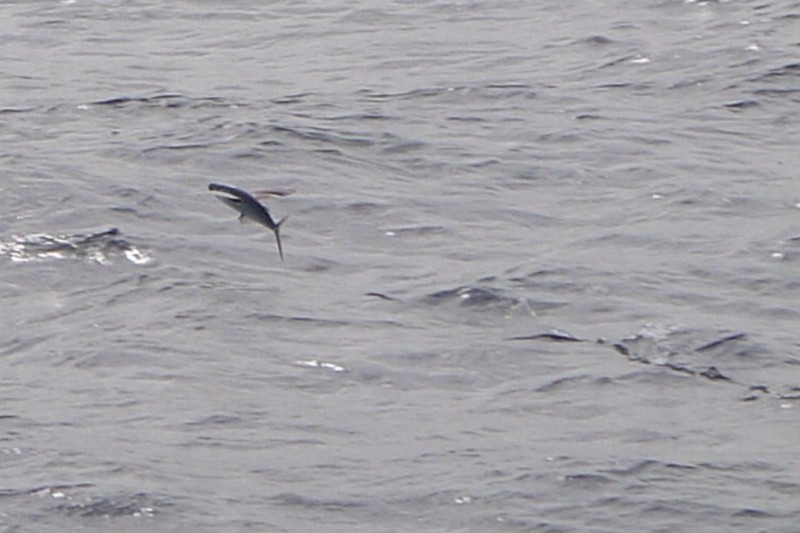 Every morning, we had to remove a few dead flying fish from our decks. Here is a big one:
A couple of squid also ended their days on our decks during the trip.
Here is our first view of the island of Sal: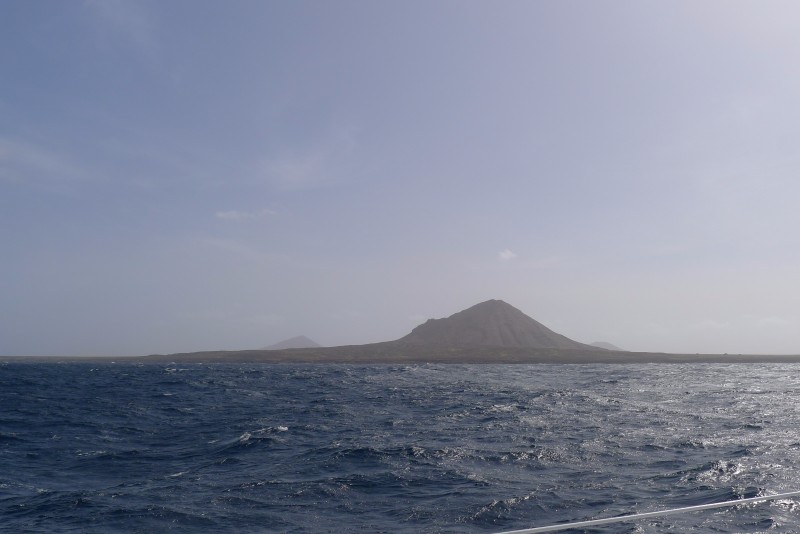 We are not the only sailors here: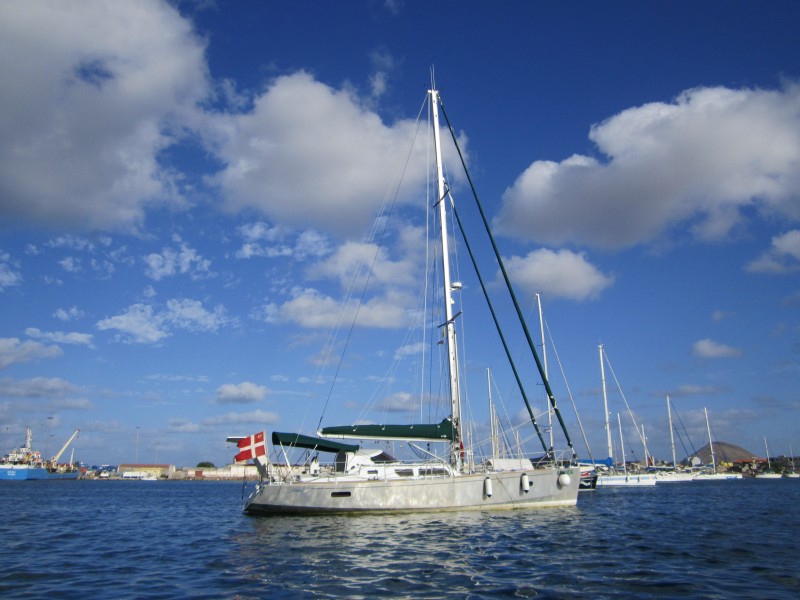 Sal looks very African to us: