British Virgin Islands
Tags: British Virgin Islands, Gorda Sound, Norman Island, sailing, Tortola
Date: March 15, 2017
From St. Martin/Marteen we went on to The British Virgin Islands (usually just called the BVIs). The BVIs consist of many islands grouped quite closely together and are extremely popular with sailors - they have great beaches, good snorkeling and diving and lots of restaurants. Here is the view from our first anchorage in Gorda Sound: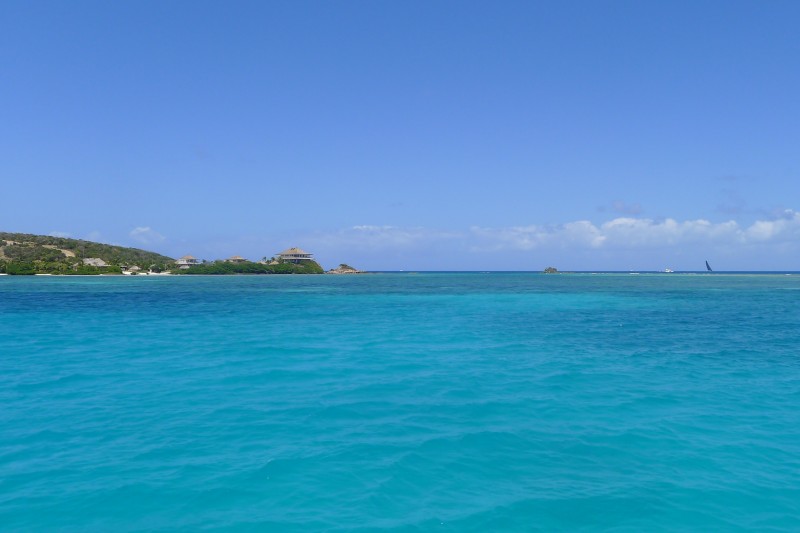 In Gorda Sound we did some great snorkeling where we saw literally at the same time a turtle and small spotted eagle ray and a large barracuda. A little later we saw a nurse shark. Unfortunately, we do not have an underwater camera yet, so no pictures.
Several of the islands in BVI are privately owned. This one belongs to Richard Branson, the owner of Virgin Atlantic: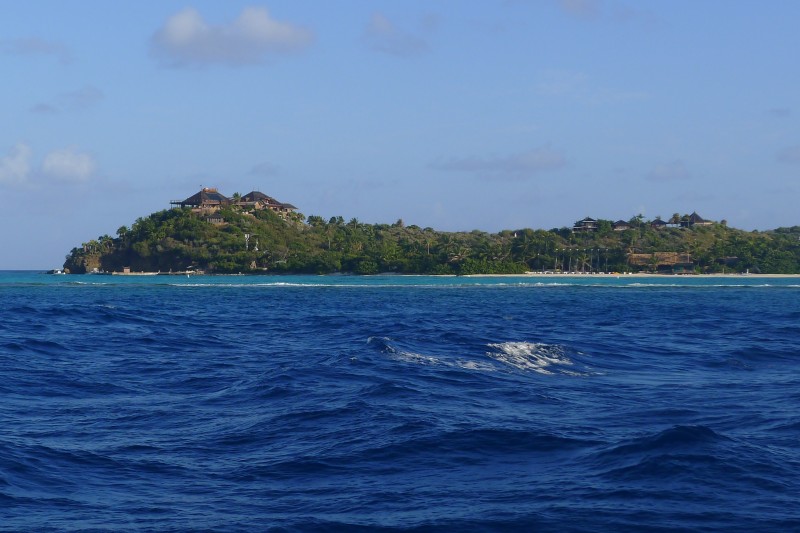 Approaching Norman Island, where we spent several nights at anchor in Benures Bay: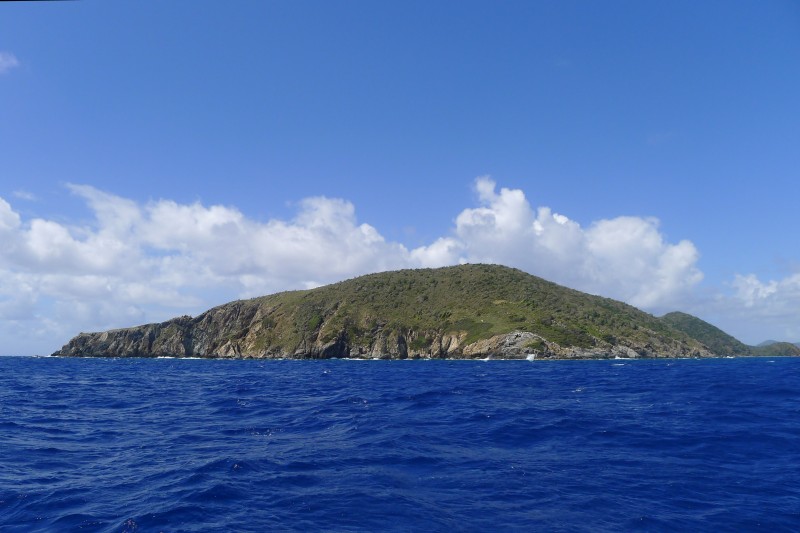 Peter Island with Tortola in the background, viewed from Benures Bay on Norman Island: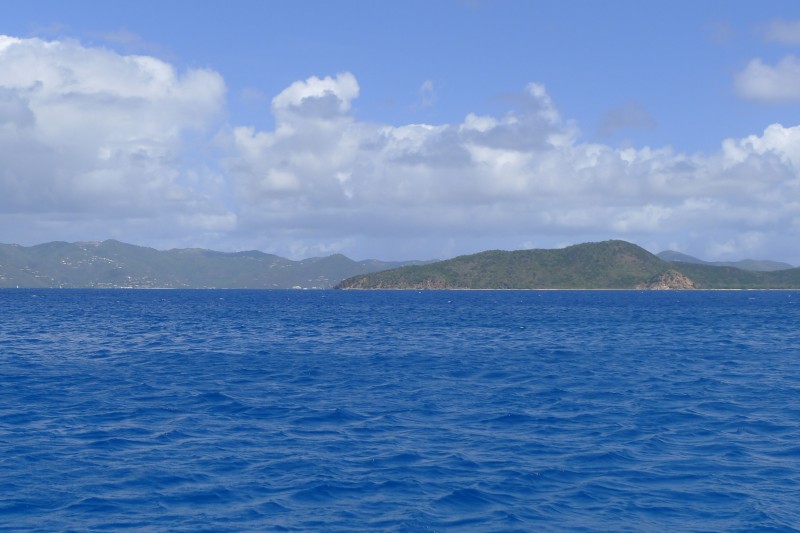 Bjarne returning from a dive: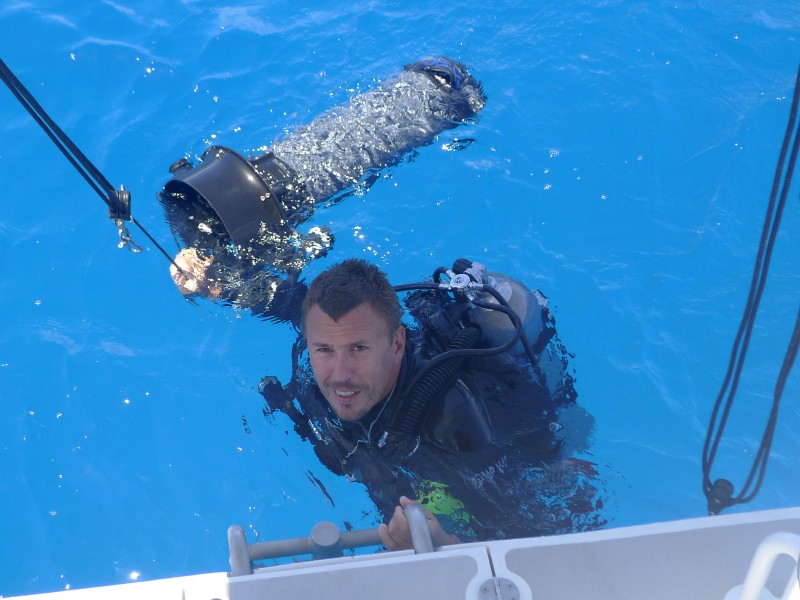 Amanda at anchor: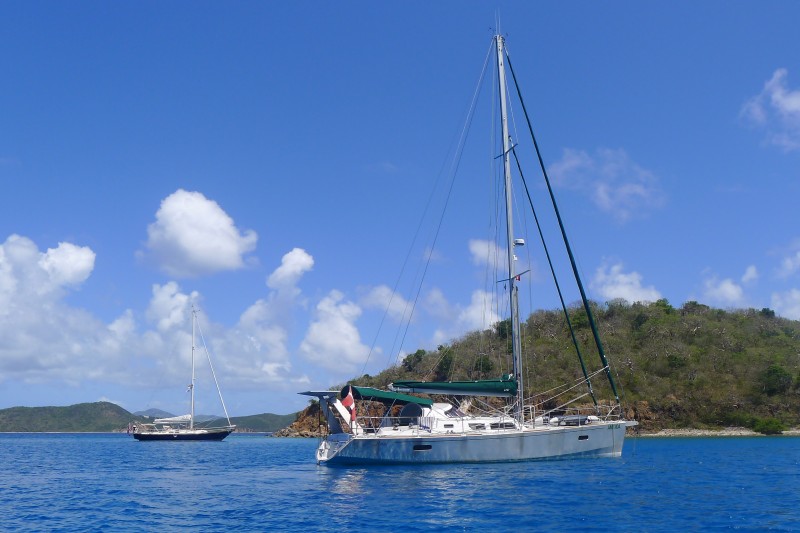 Félicie collecting shells: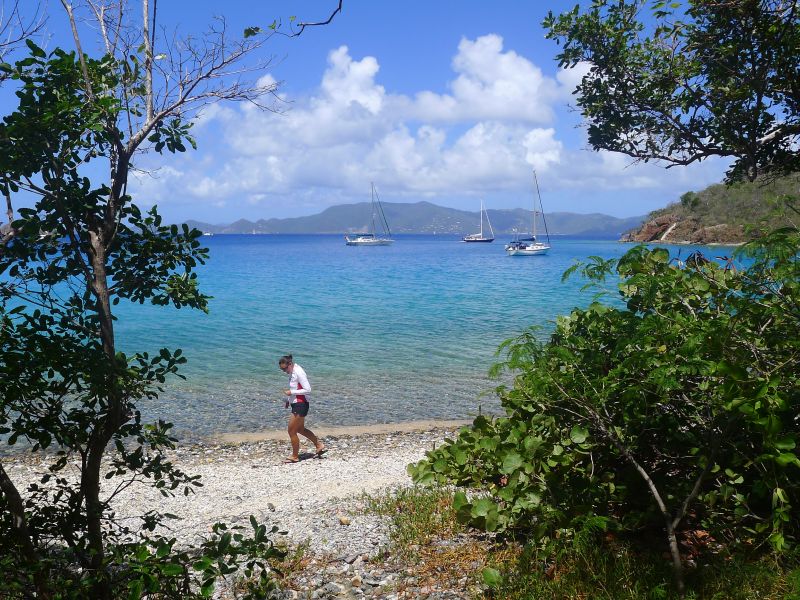 Walking on the ridge of Norman Island among large cacti: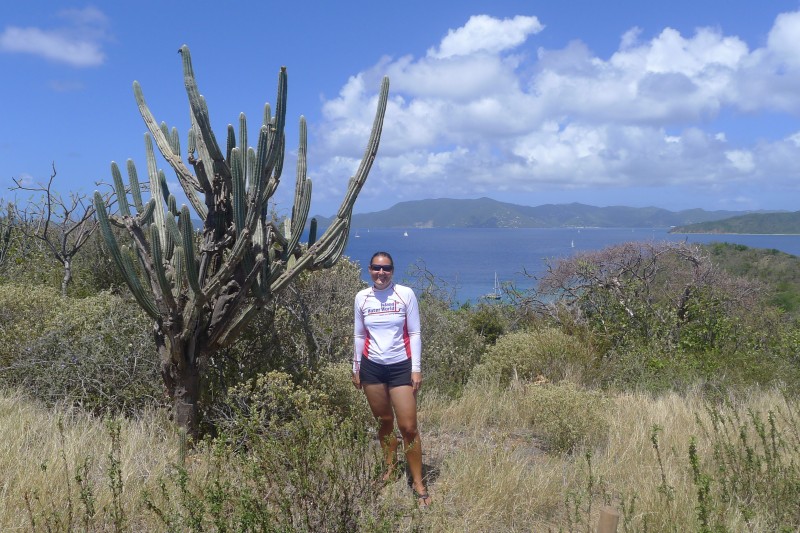 View over anchored sailboats in Benures Bay with Amanda in the middle: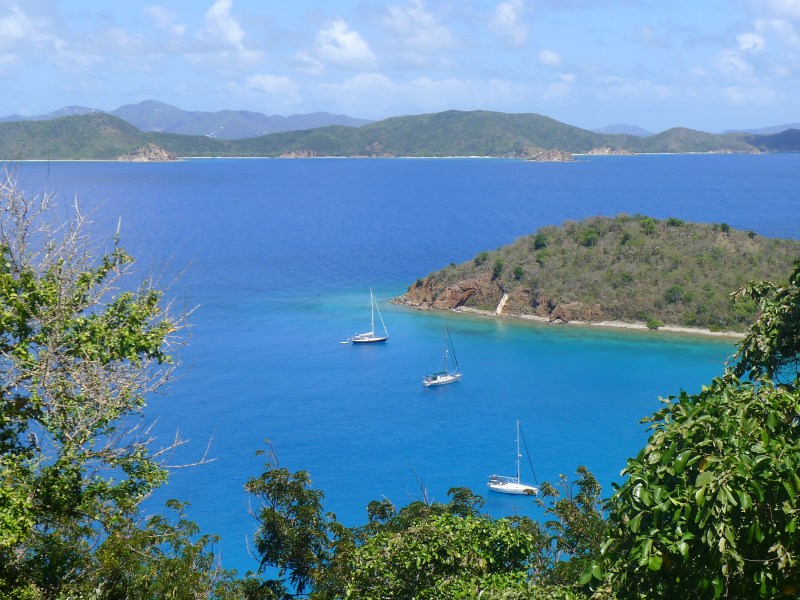 A close-up: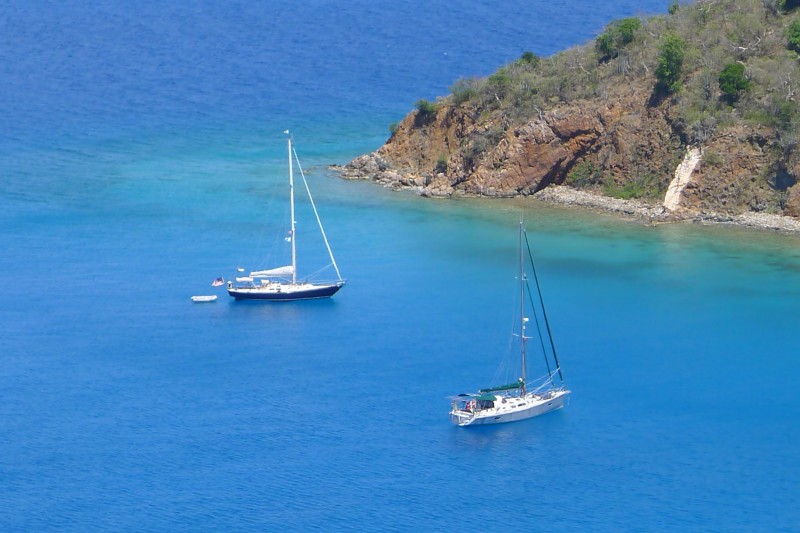 Bay with corals on the opposite side of Norman Island: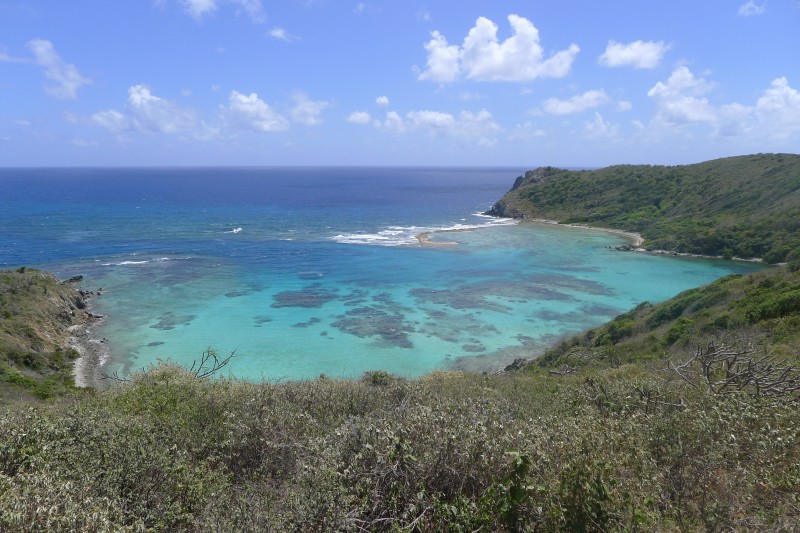 Helicopter landing pad on the top of the island: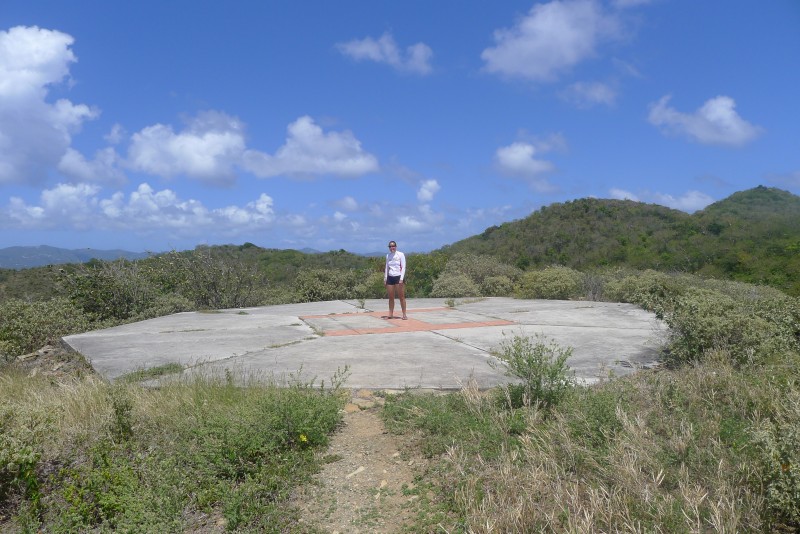 Norman Bight is the popular anchorage on Norman Island. It is also here the restaurants are located: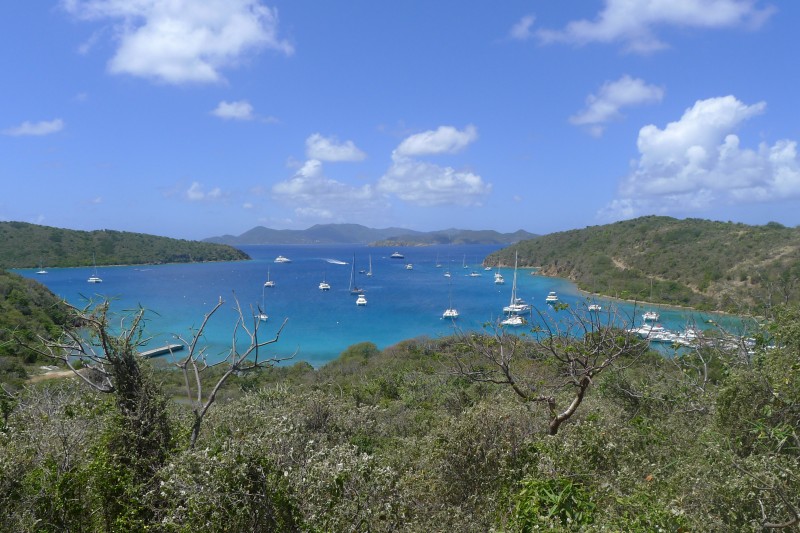 On our last night in Benures Bay a couple of bats came out after dark to fish: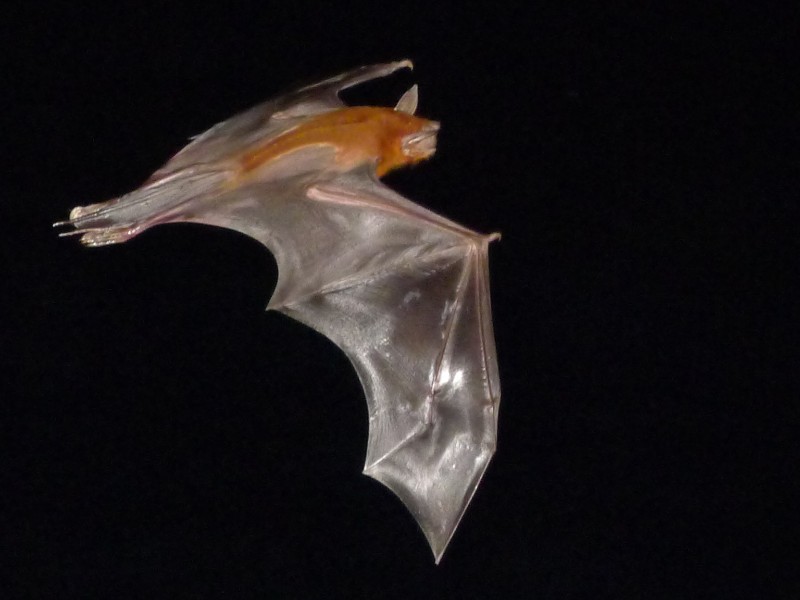 They are probably greater bulldog bats.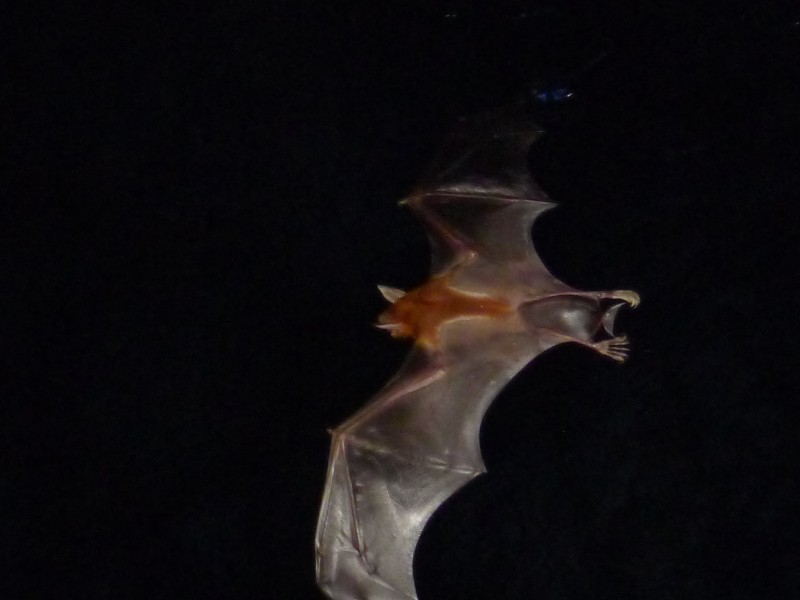 Notice the skin between the legs. That is used to scoop up fish when the bats fly over the surface of the water.