Castillo de San Felipe
Tags: Castillo de San Felipe, Guatemala, Rio Dulce
Date: February 1, 2020
Back on our boat after our trip to Honduras, we stayed in a marina at the town of Fronteras for a couple of days. One day, we walked over to see the fort called Castillo de San Felipe. It is located at the narrowest point in the river between El Golfete (the lake which has the cabin we usually stay in) and Lake Izabal.
The fort was built around the year 1650 by the Spanish to protect their interests on Lake Izabal from pirate attacks. There were frequent raids by the so-called Mosquito Zambo people, which was a people form the Atlantic coast of Honduras and Nicaragua. They were a mix of indigenous people from the region and African slaves from a slave ship where the slaves revolted and took over the ship. They ended up wrecking the ship and settling in the area. The Mosquito Zambo were extremely violent and raided all the way from Yucatan to Costa Rica. They were supplied with weapons by the British and they captured people and made slaves of them, either for their own use or to sell to the British traders from Jamaica.
Here it is from the outside: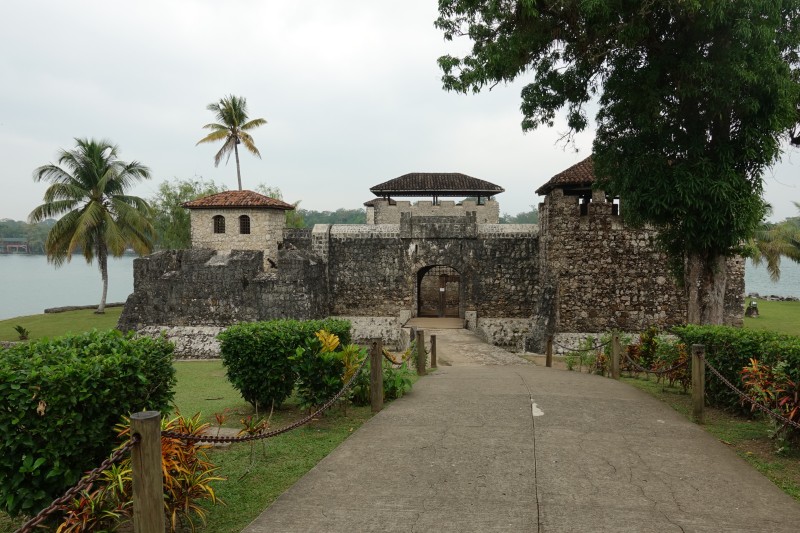 The inside has many rooms, passages and stairways, but everything is very small.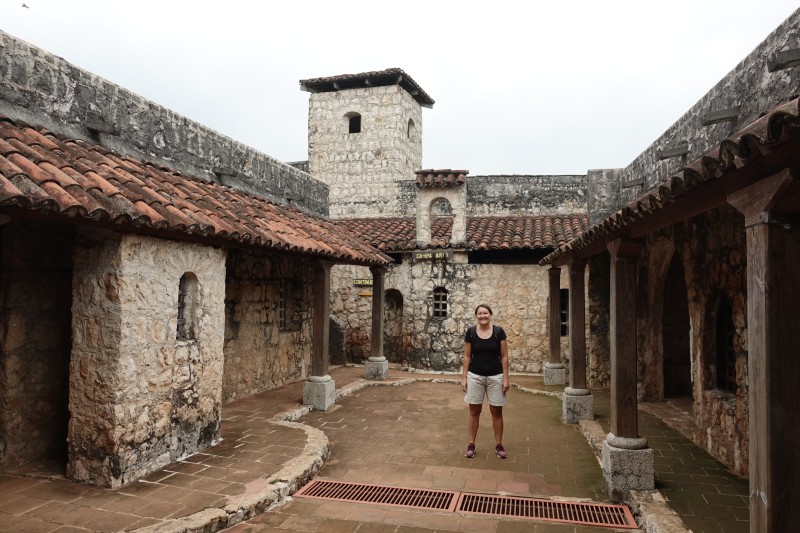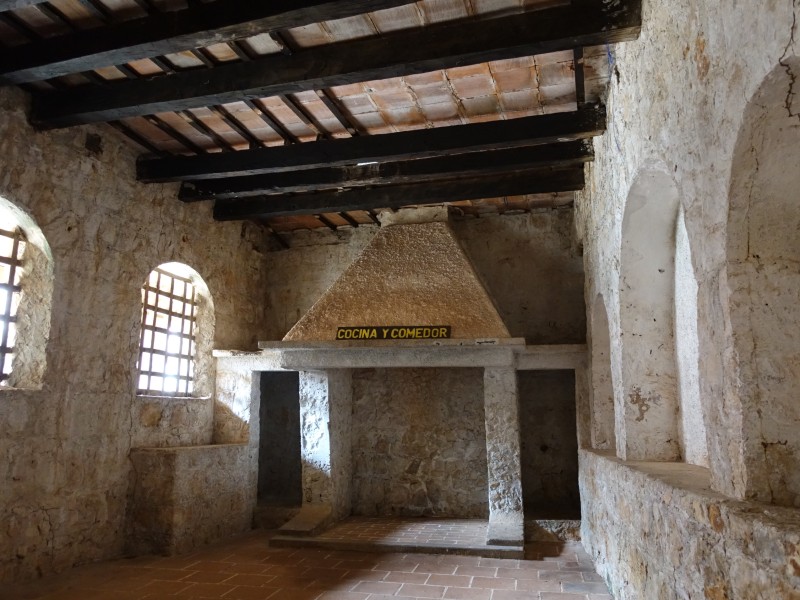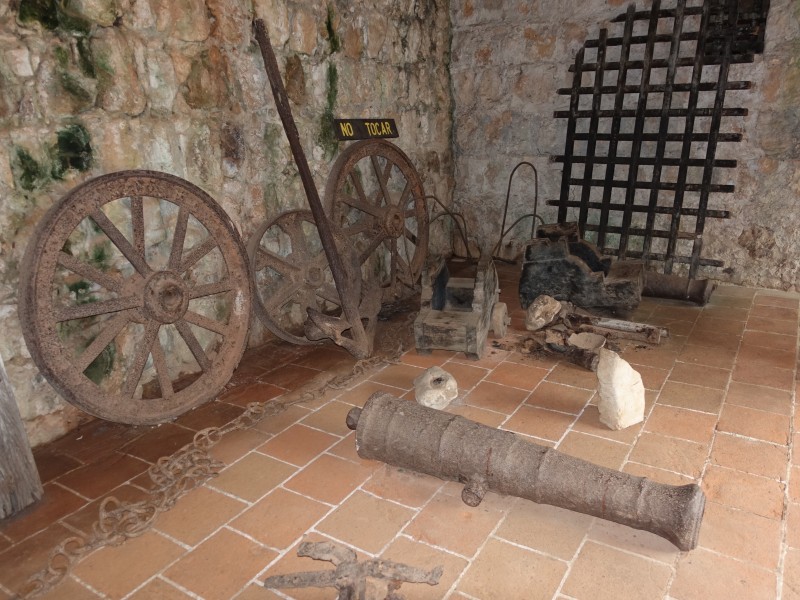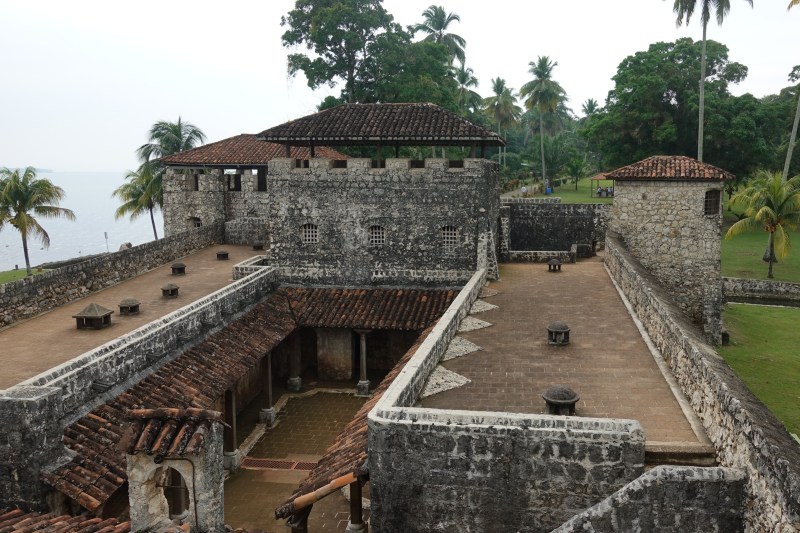 The obligatory picture of Felicie next to a cannon: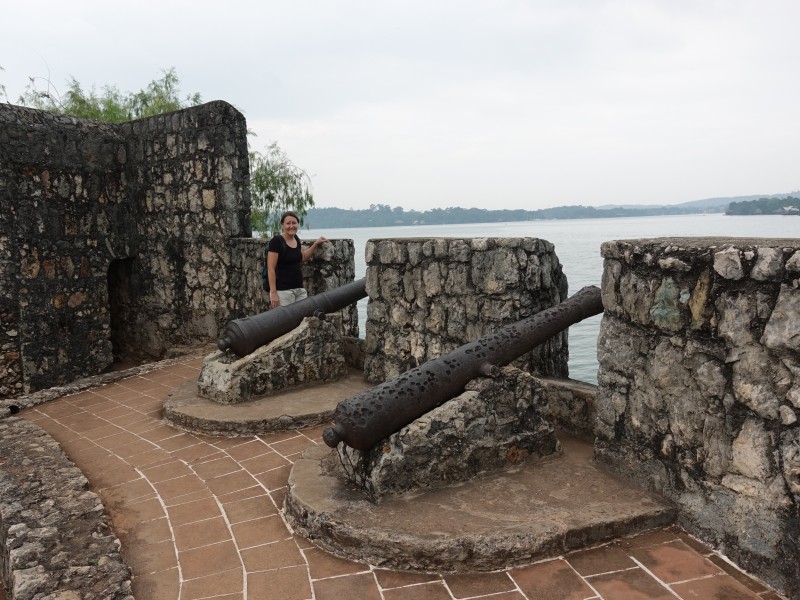 Here is another cannon: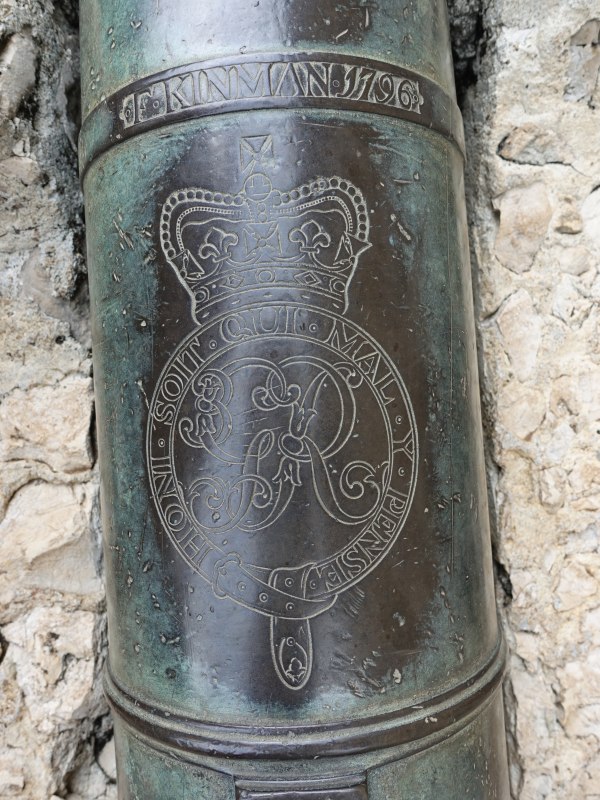 Interestingly, on the internet we found a cannon of the exact same type, also from 1796, that had been sold at auction for 25,300 $ in 2014. The cannon was made in London which is a bit surprising given that the Spanish didn't seem too pleased with the British at the time.
Here you can see across Rio Dulce: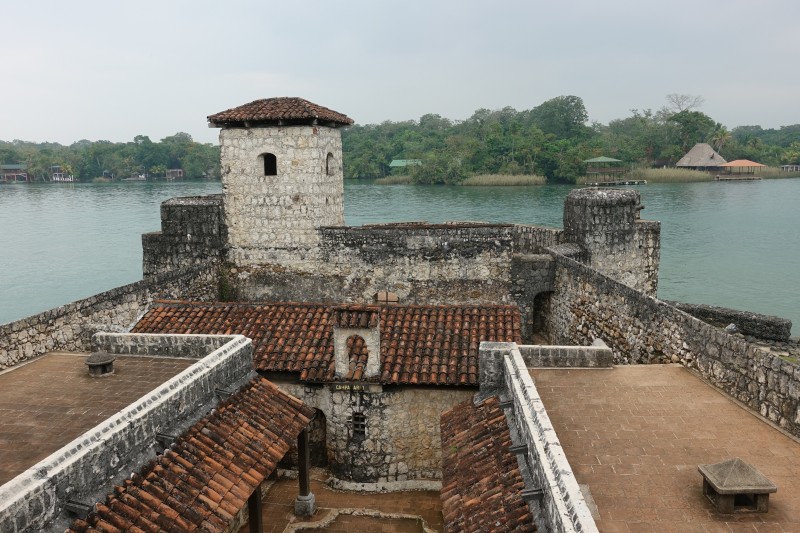 To protect the towns in Lake Izabal from pirate attacks, a large chain was used to block the river during the night.