Crossing the Atlantic, part 2
Tags: Atlantic, Barbados, food, sailing
Date: December 11, 2016
Not much happening, so no pictures today. We did get a violent squall with strong gusts of wind and a lot of rain. We couldn't seem to get out of it so it lasted for a couple of hours.
We got in radio contact with a Norwegian boat some miles away. We are sailing about the same speed and in the same direction since they are are heading for Barbados.
Finally, it seems that we have steady easterly trade winds.
Again no pictures today even though we got a short visit by a few dolphins. The Norwegian boat is still in the vicinity. In the evening they called us to say goodbye for now since they will head a little further south to get the waves from a different direction. They are sailing a catamaran and they behave differently in the water than our monohull boat.
The wind is still good.
All our remaining eggs have gone bad! They do not smell bad but there is mold on the inside of the shells. So no pancakes, æbleskiver or omelets for us :-(
During the night we were overtaken by two British boats.
We caught a fish! Probably some kind of jack again: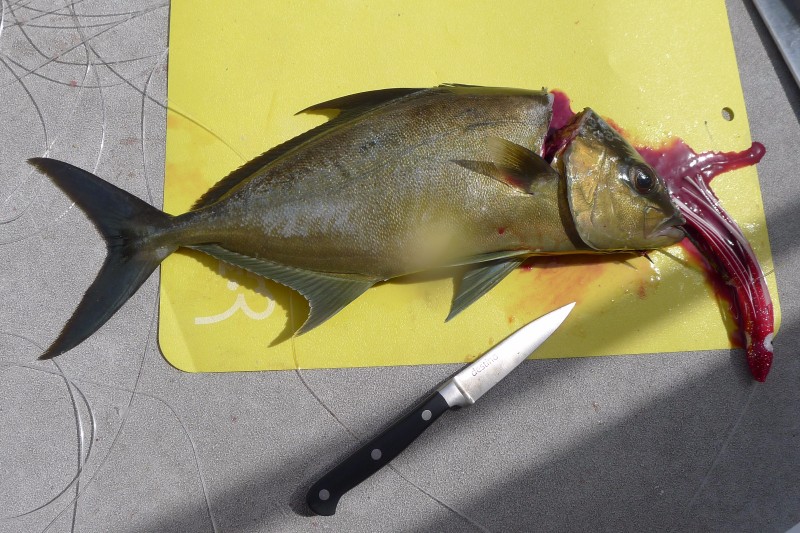 Felicie made tiramisu - not bad, but without any eggs it is rather compact and rich: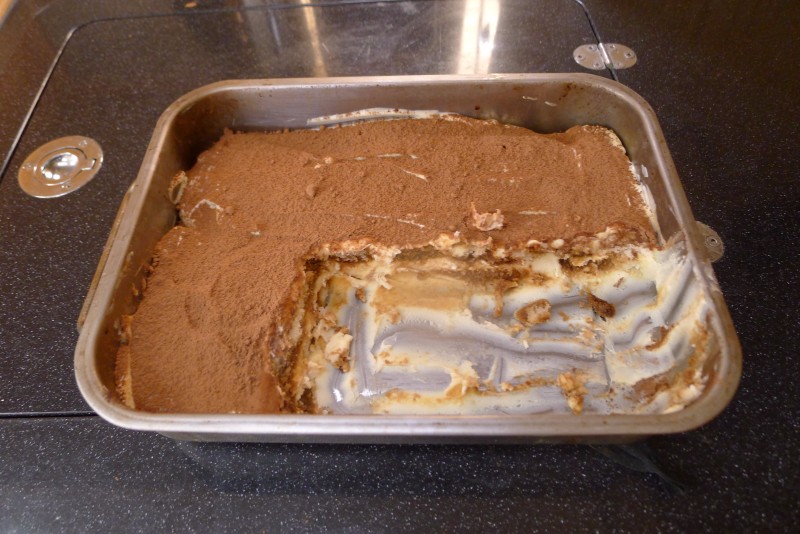 A a sunset picture again: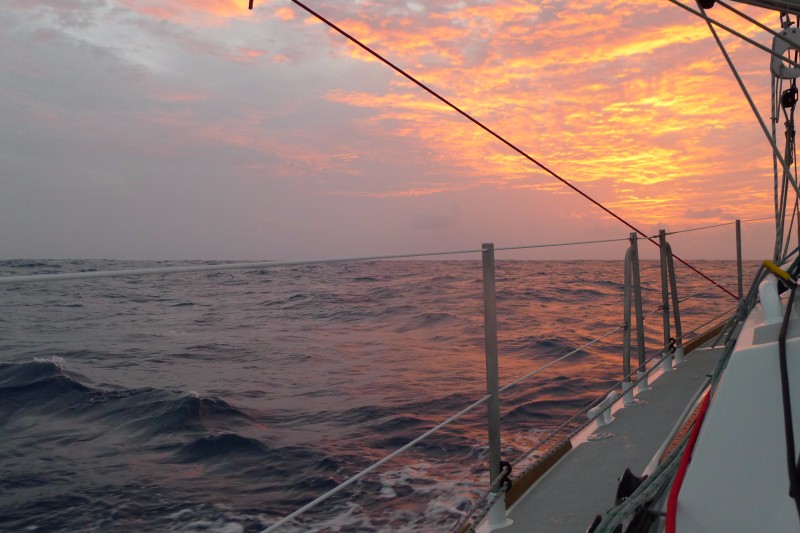 We see an Italian boat on the AIS.
We are making good speed - over 6 knots on average. The Italian boat is still on the AIS but now in front of us. We have been overtaken again. They called us on the radio to get a weather forecast.
We see more and more birds. Here is a gannet: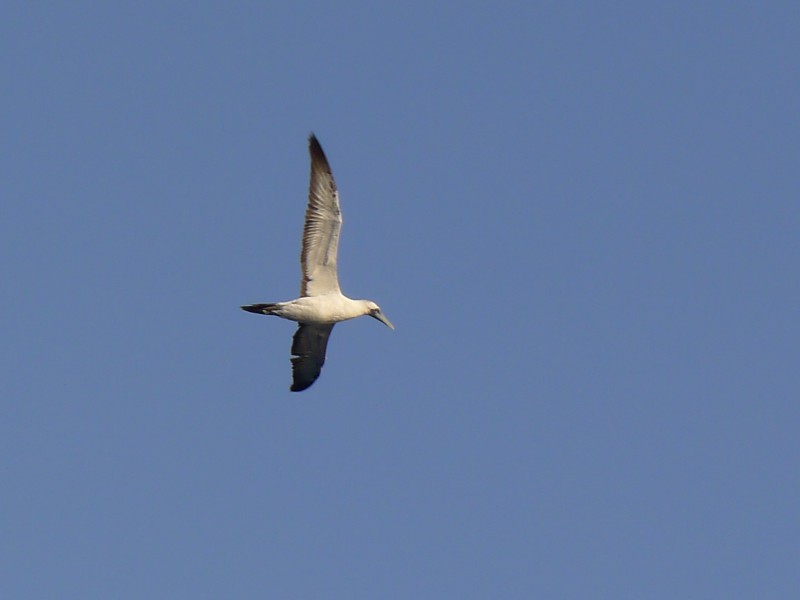 We also see gulls and tropicbirds that always come by in pairs.
Christmas ice cream with marzipan, chocolate and hazelnuts: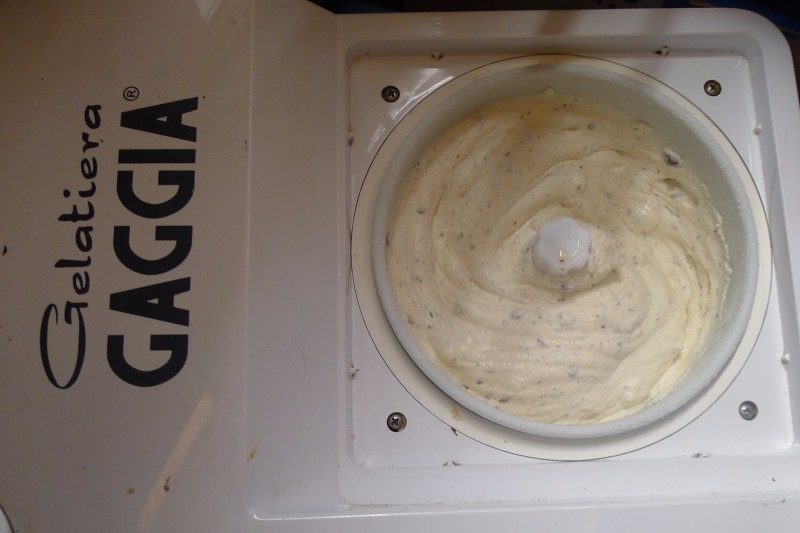 We caught another mahi mahi/dolphin fish in the afternoon. It was smaller than the last one, but still pretty good size.
It is a bit of a bloodbath killing the fish. I guess using a hammer is a little unsophisticated: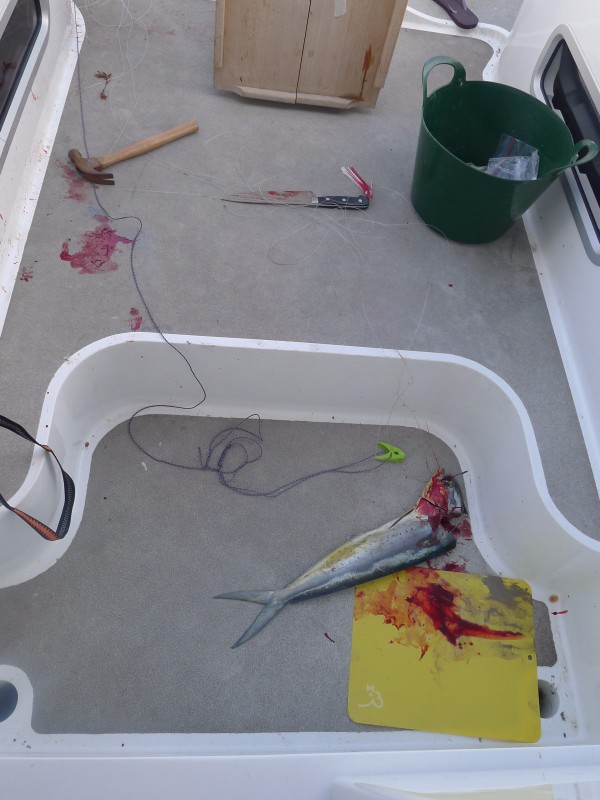 We got back together with the Norwegian boat.
Felicie is holding on to our mahi mahi sushi lunch: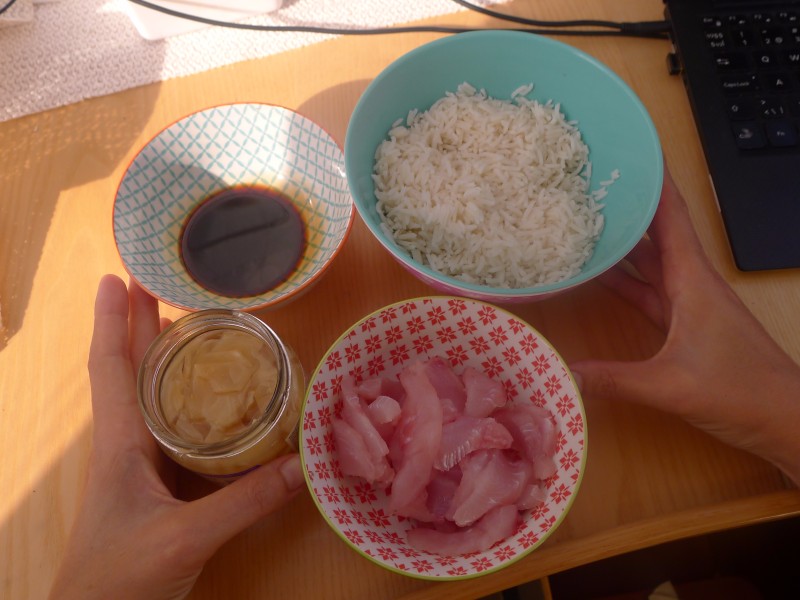 We are still seeing the Norwegian boat on the AIS.
Not much happening but we are getting closer and expect to arrive tomorrow.
The last sunrise on the trip: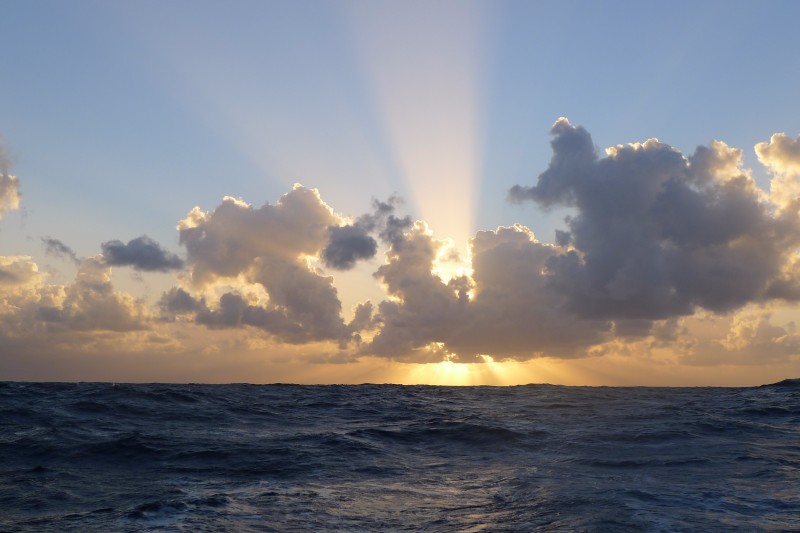 Our first view of a hazy Barbados on the horizon: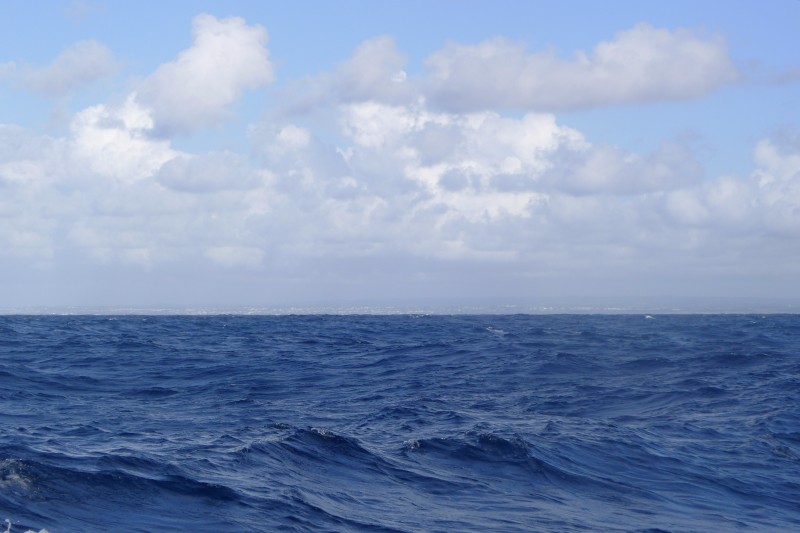 Here is our route from Cape Verde to Barbados: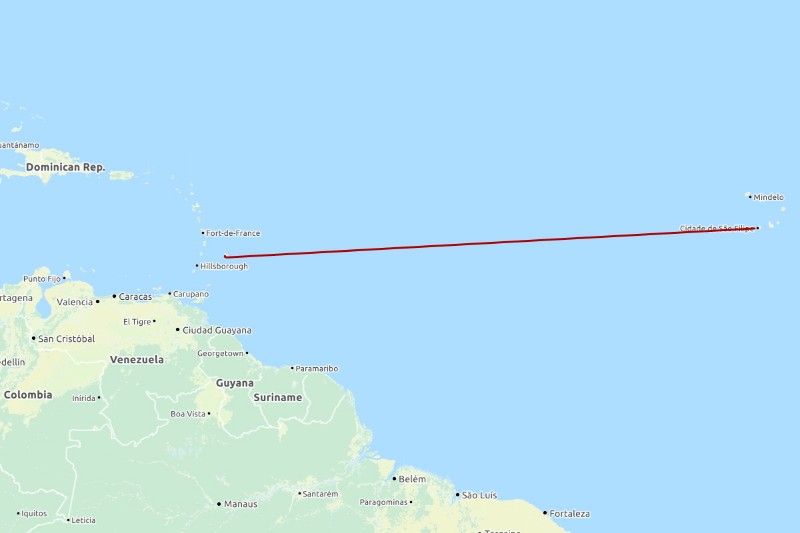 We celebrated our arrival in Bridgetown, Barbados, with a glass of champagne and blackberry ice cream: