Lunenburg
Tags: Canada, Halifax, Lunenburg, sailing
Date: September 1, 2017
Arriving in Halifax was fantastic after two weeks in deserted Newfoundland. We enjoyed the city with its shops, restaurants and people so much that we almost forgot to take any pictures. We did take a picture of the stylish tug boat, though: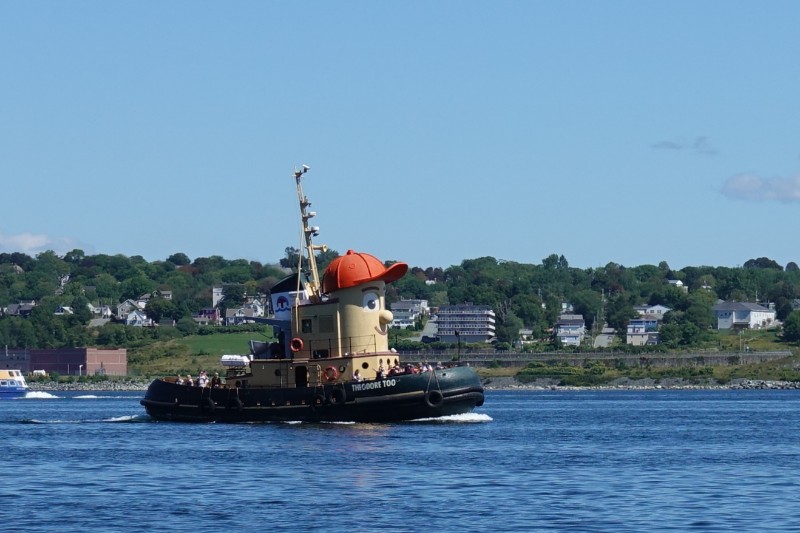 After our re-civilizing process we went on Lunenburg - another former fishing center of the Canadian Maritimes. Lunenburg is now a popular tourist town with a charming shopping street and a fishery museum.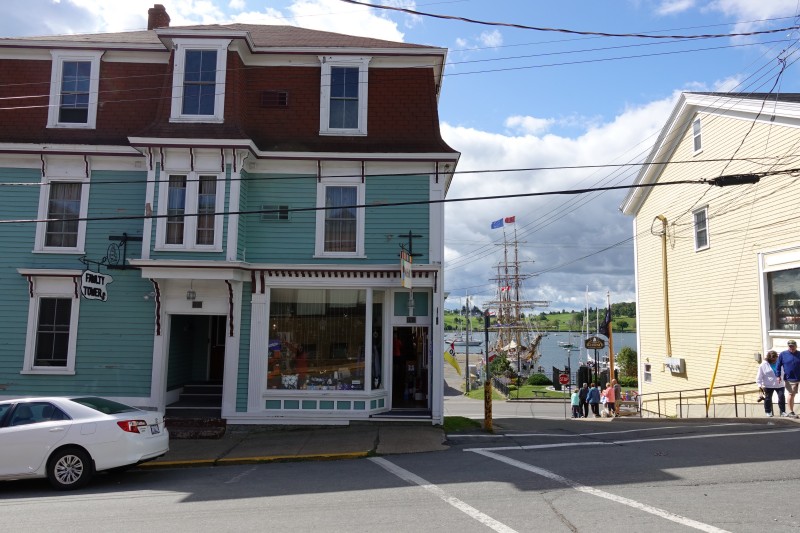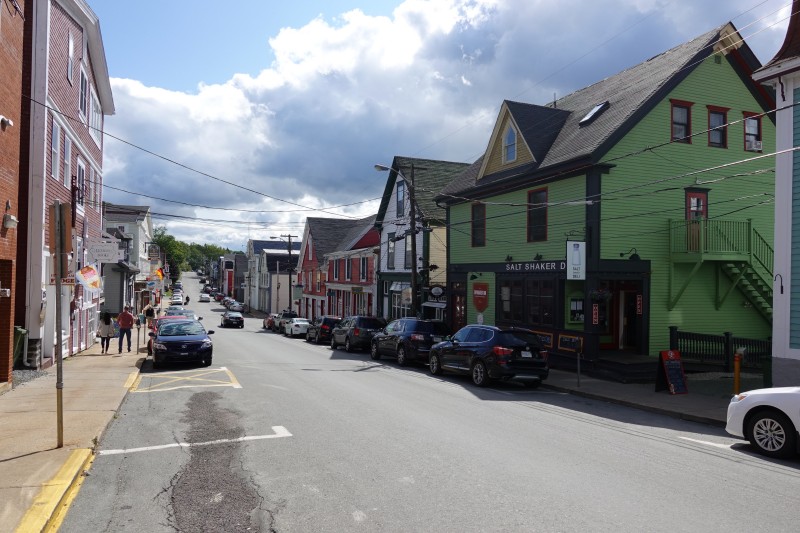 Lunenburg is also home to several old wooden ships: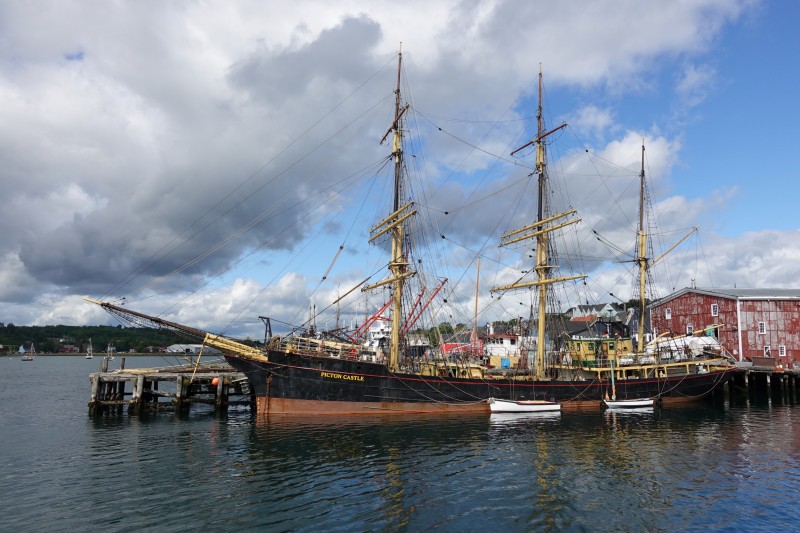 The most famous is the Bluenose II - a replica of a sail ship that won several races in its time. The original Bluenose was built in 1921 and wrecked in the Caribbean in 1946 while it was used for shipping. In 1963 the replica was built by the same shipyard that built the original. The Bluenose is a symbol of Nova Scotia and is featured on the Canadian ten cent coins.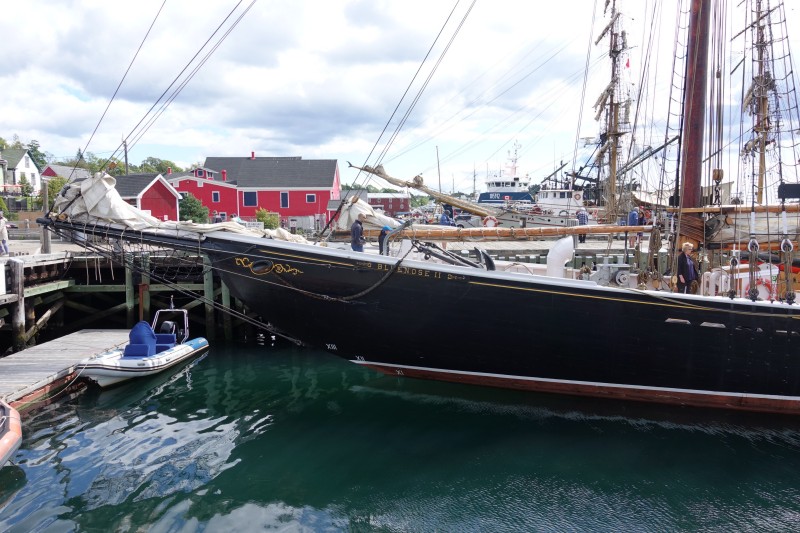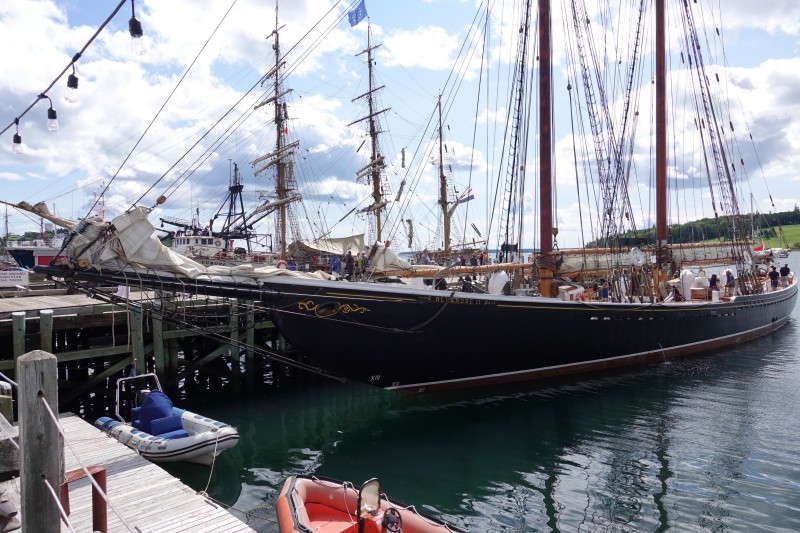 The red wooden buildings of the Fisheries Museum: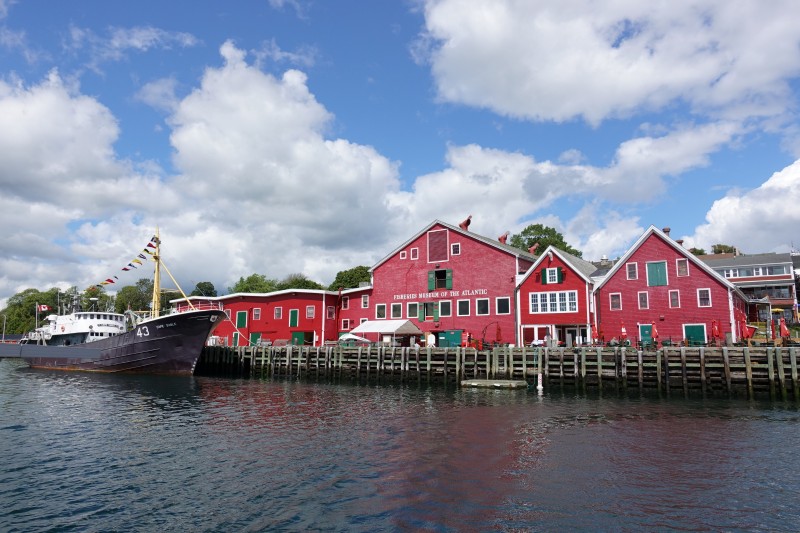 More old wooden ships as we sail out of Lunenburg: