To New York
Date: September 14, 2017
We left Wickford and went into Long Island Sound on our way to New York City.
In Long Island Sound we saw several lighthouses: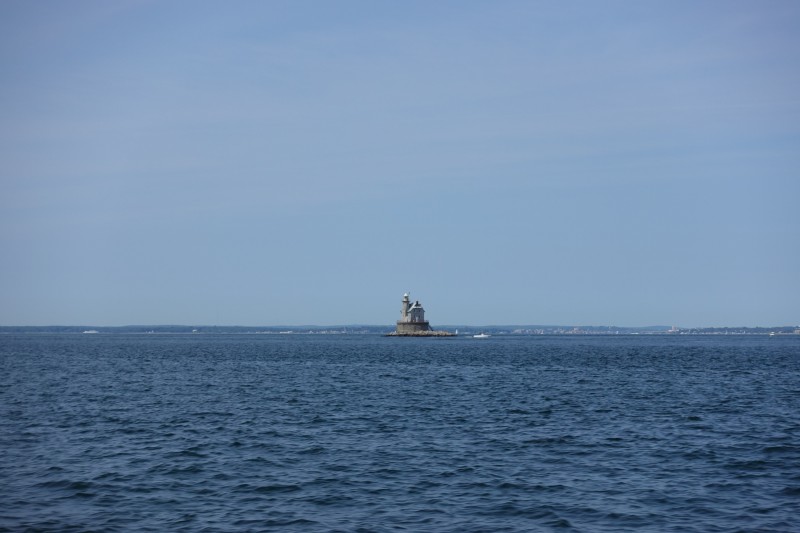 Even though we were getting close to the big city, the coast of Long Island is not crammed with houses: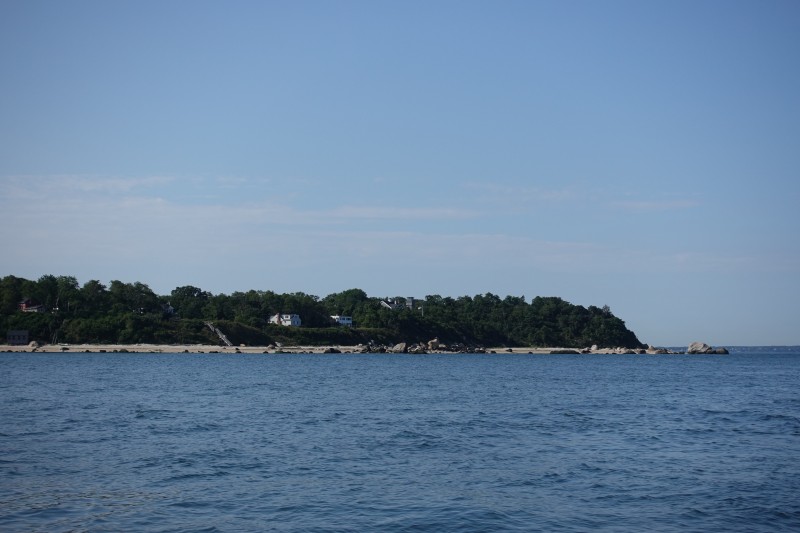 As we entered East River from Long Island Sound we also went under the first of many bridges spanning the East River. The bridge is called Throgs Neck bridge. The next bridge i. e. the Bronx-Whitestone bridge is visible in the background: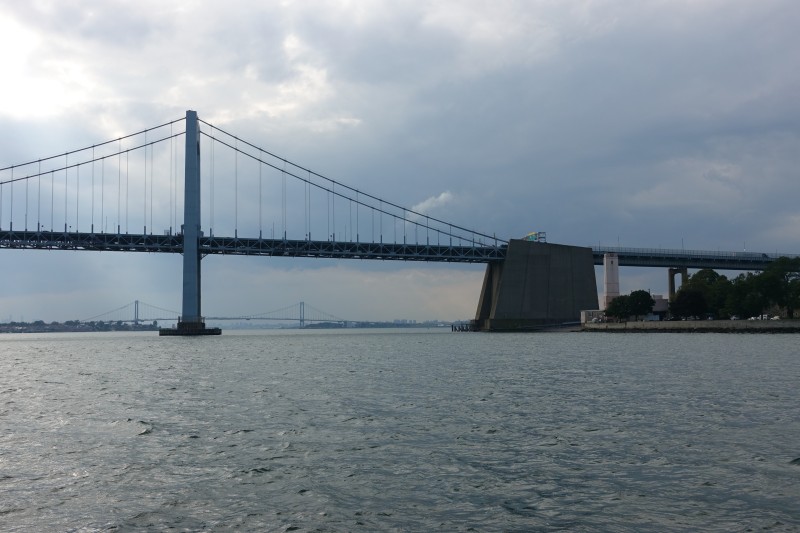 Here is a map of our route through New York: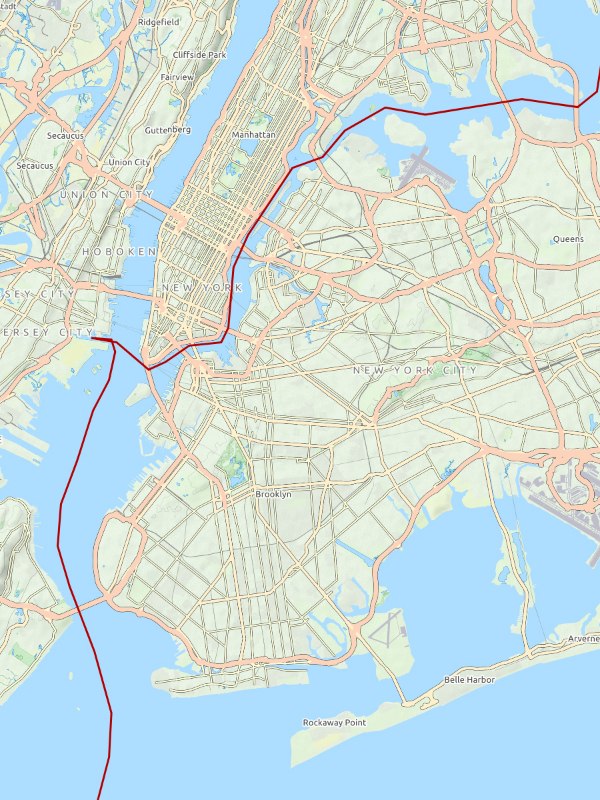 We entered the map in the northeast corner and went around the south end of Manhattan to the marina we stayed in. The land on the right side of the map (including Queens and Brooklyn) is the west end of Long Island. As the name implies, East River is east of Manhattan. But it is not a river. It is a sound between mainland New York (including Manhattan) and Long Island.
To the west of Manhattan is the Hudson River, which is in fact a river. Long Island and Manhattan are both in the state of New York while the western shore of the Hudson River is New Jersey. There is a strong tide in these waters, so we had to time our trip carefully.
The Bronx-Whitestone bridge: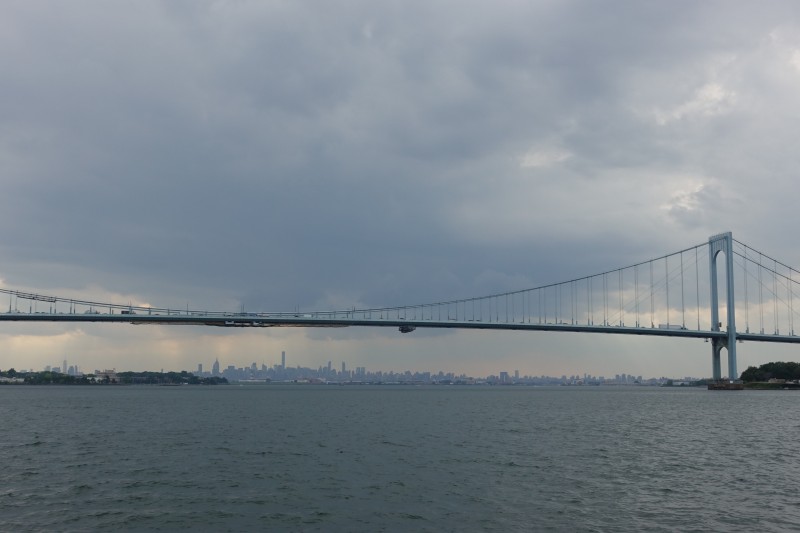 We then went by Rikers Island, which houses New York Citys main jail complex: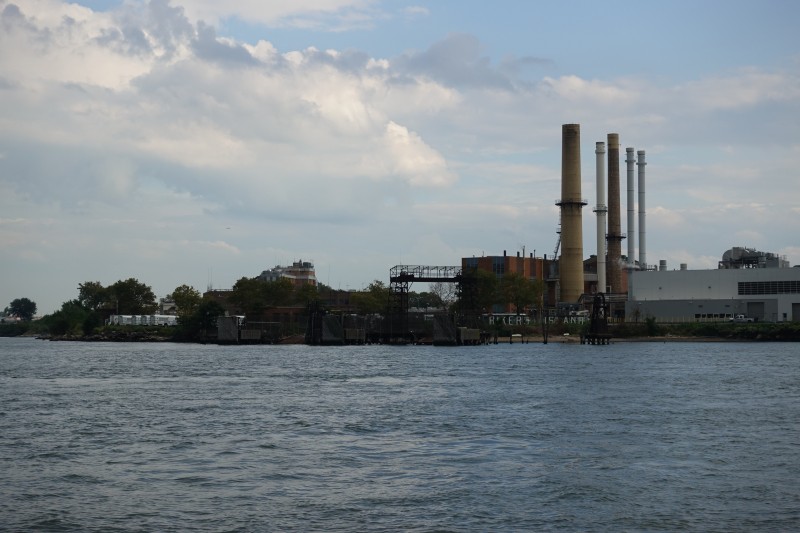 Next we passed the abandoned North Brother Island on which are found the remains of a Riverside Hospital. The hospital was founded in the 1850s to treat and isolate victims of smallpox. Later its functions were expanded to treat other diseases and Mary Mallon, also known as Typhoid Mary, was confined to the island for over two decades until she died there in 1938. The island was finally abandoned in the 1960s after having briefly served as WWII veteran housing and then drug addict treatment center: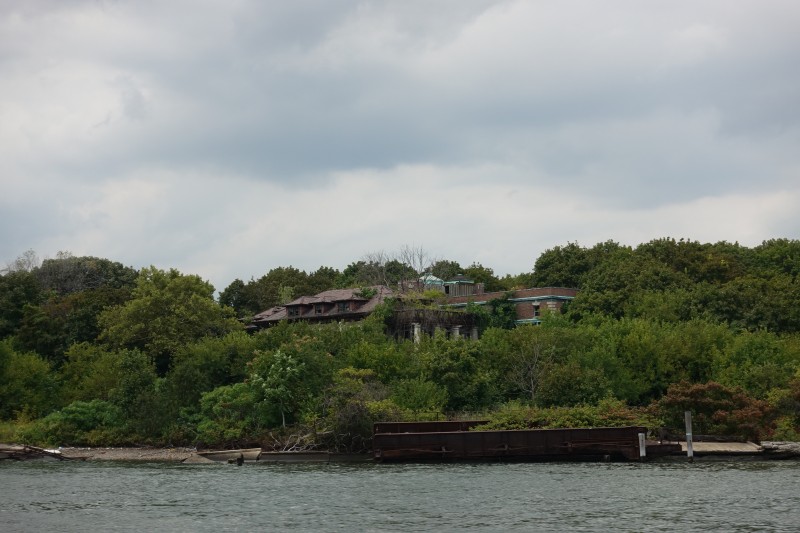 It is a pretty industrial part of the city: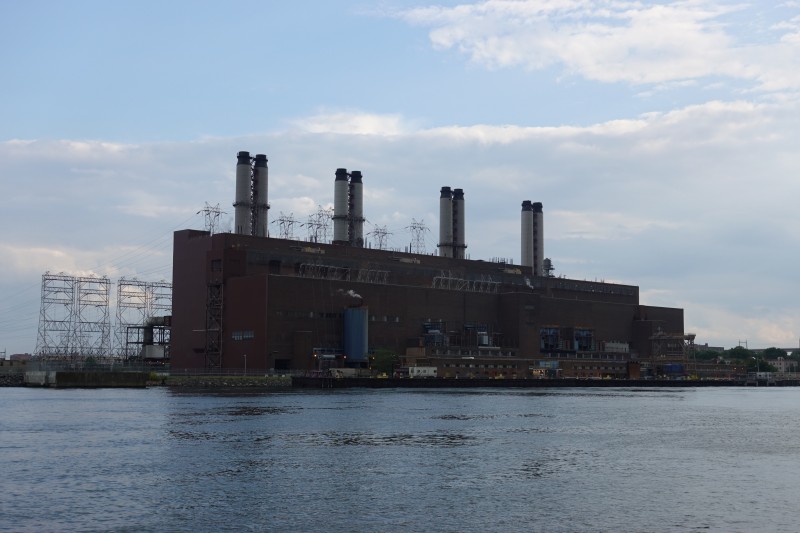 Hell Gate bridge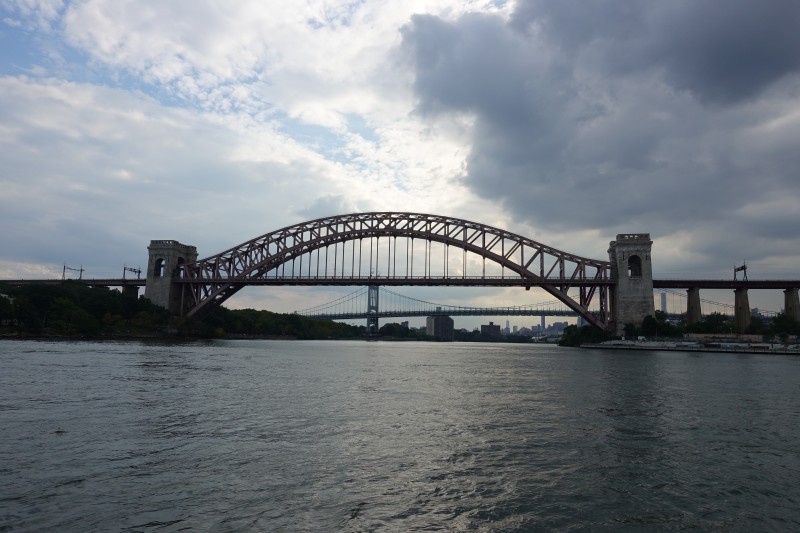 Suddenly houses started to show up: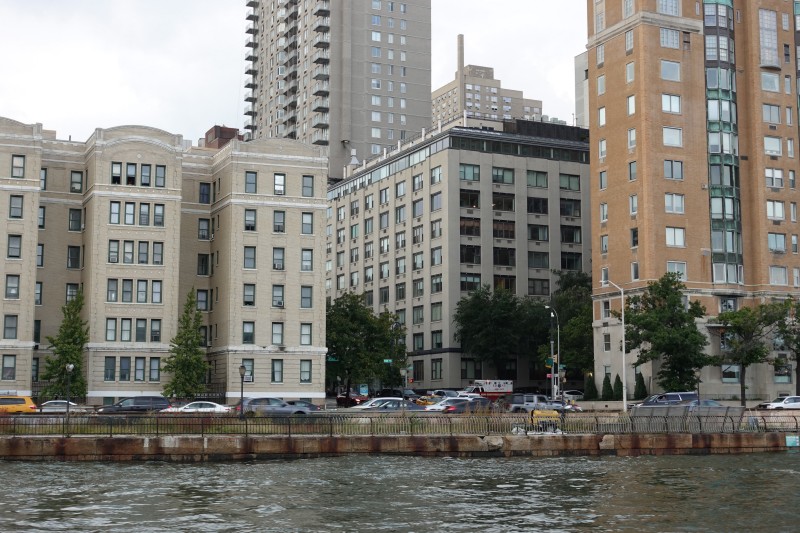 Queensboro bridge: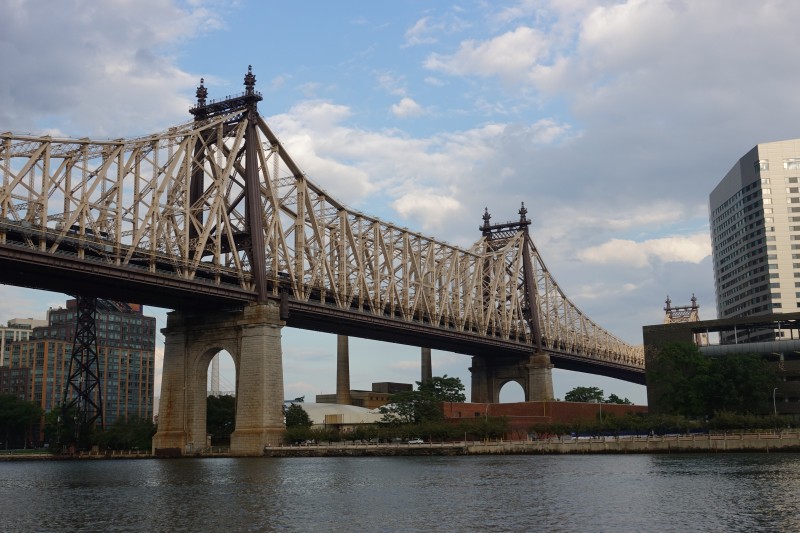 We went past the Queens Pepsi Cola Sign, constructed in 1936: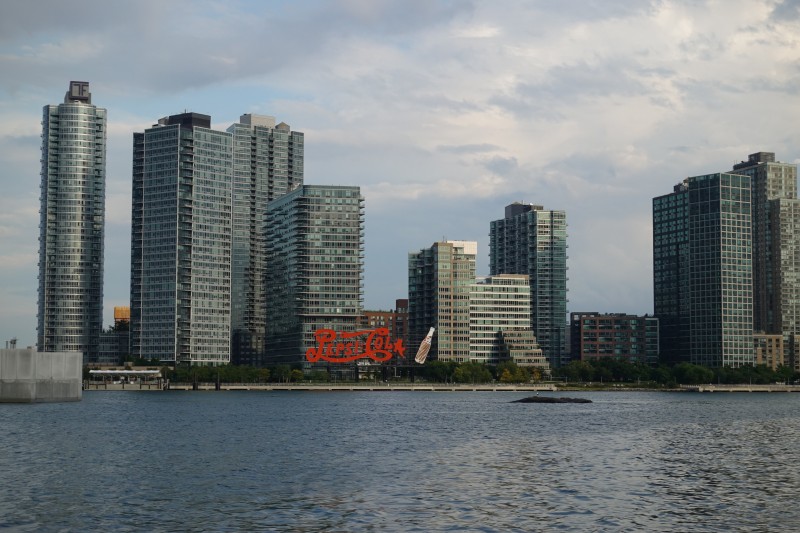 Some high rise buildings with the Chrysler Building in the background: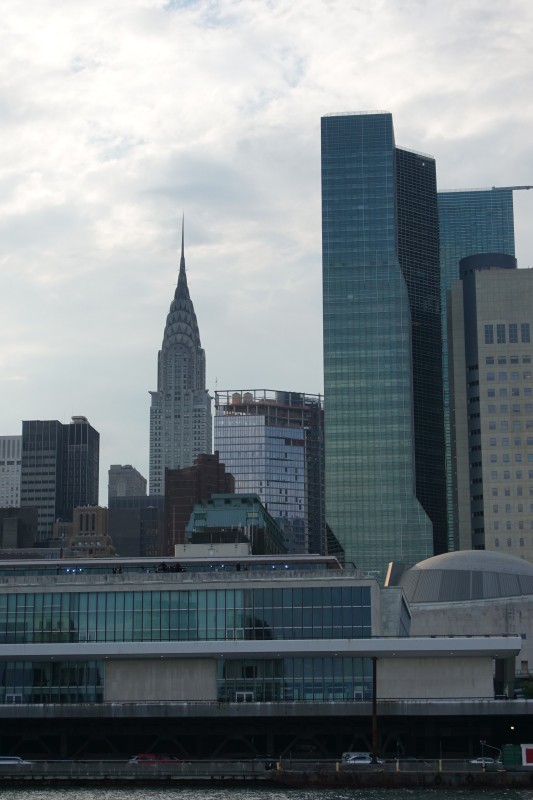 We sailed right next to the UN Headquarters: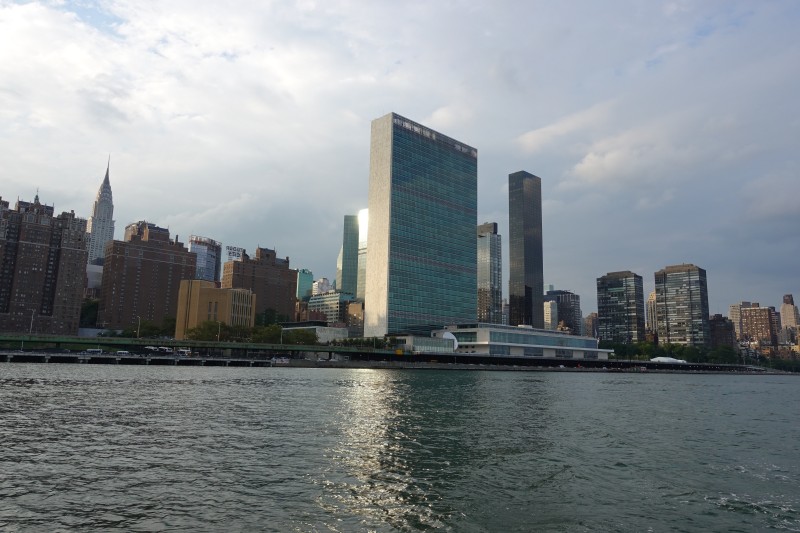 During meetings in the UN building the East River is closed off for boat traffic and boats have to go the other way around Roosevelt Island. However, there were no meetings when we passed by. There were a few helicopters landing and taking off right next to the boat, though: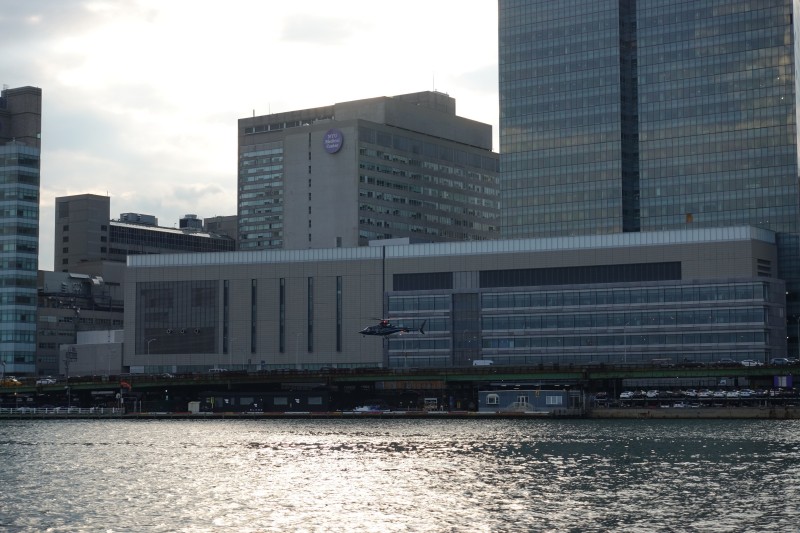 As we were approaching the southern part of Manhattan there was more and more boat traffic, mostly from water Taxis, sightseeing boats and police patrol boats. Here is one of the many water taxis speeding back and forth between the shores of the East River: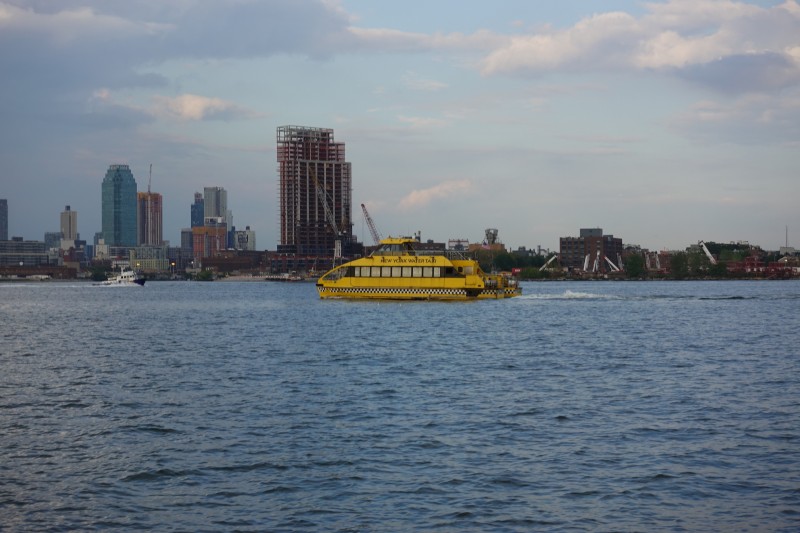 Manhattan and Brooklyn bridges against the evening sun: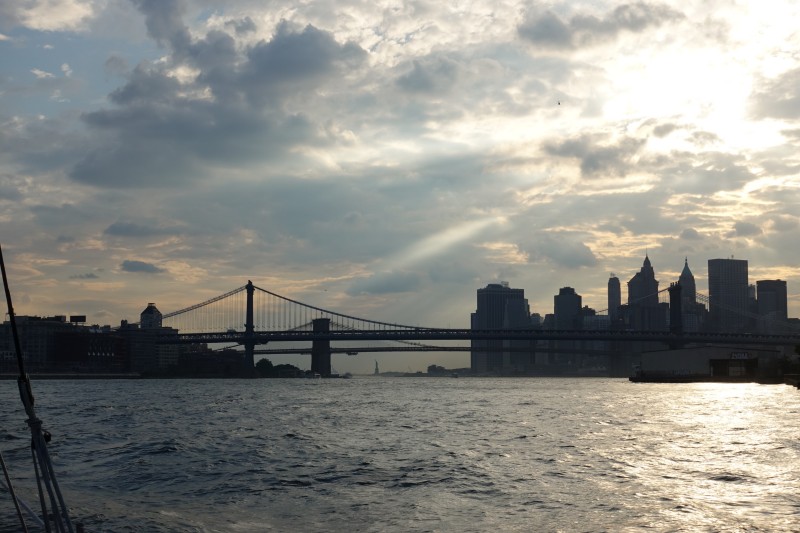 Manhattan bridge: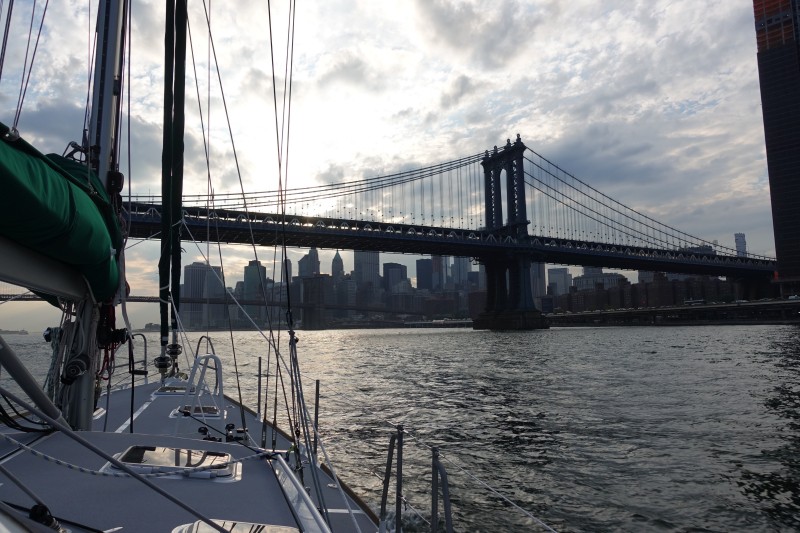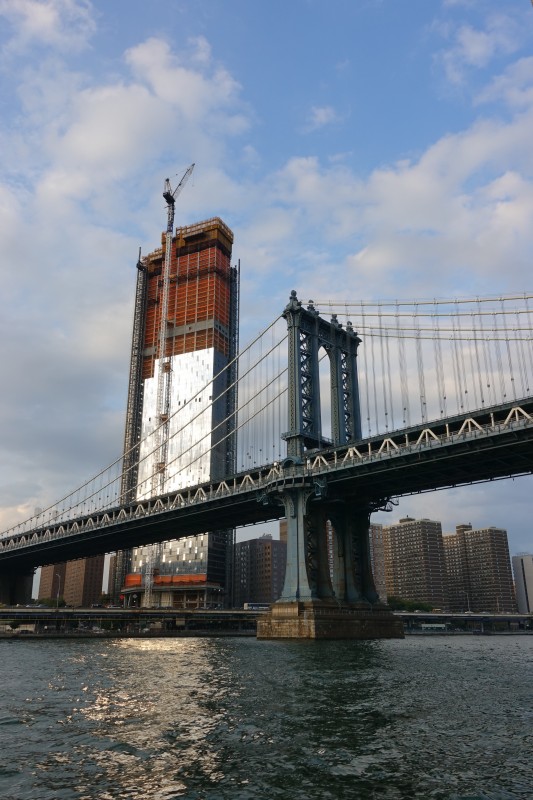 Brooklyn bridge: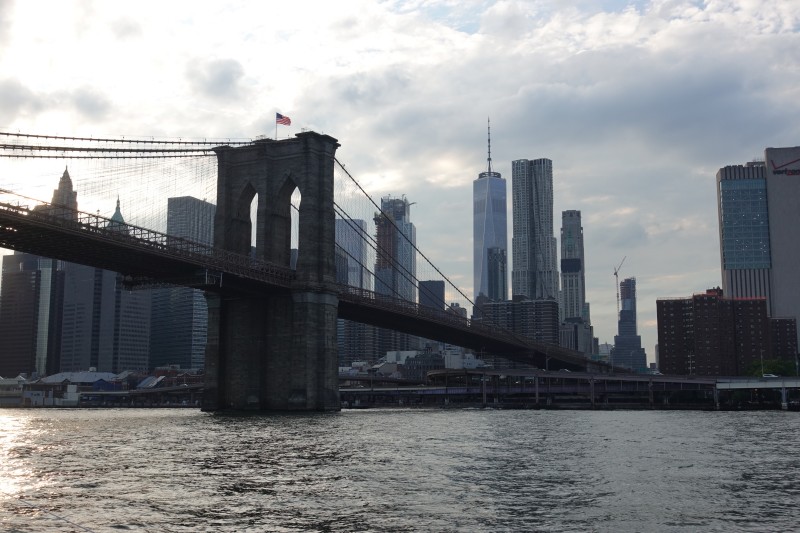 Lady Liberty in the background: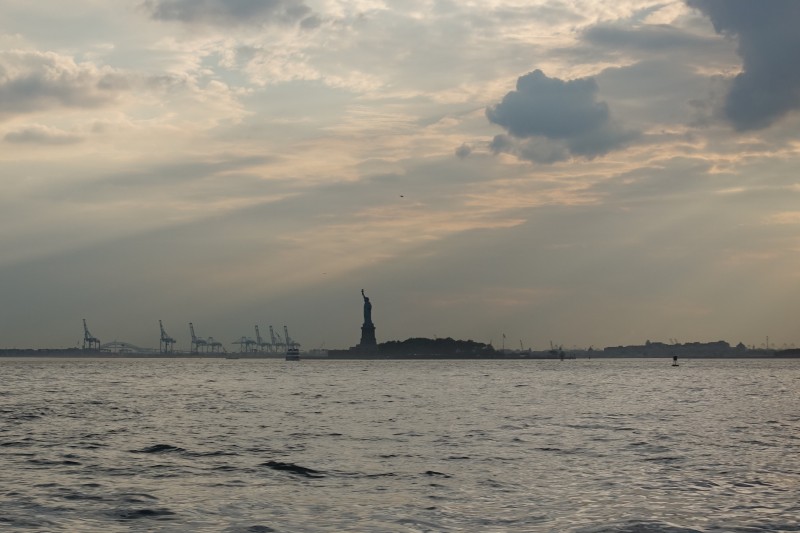 We left the East River passing the south end of Manhattan and entered the Hudson River heading for Liberty Landing Marina in Jersey City. Looking back towards Manhattan: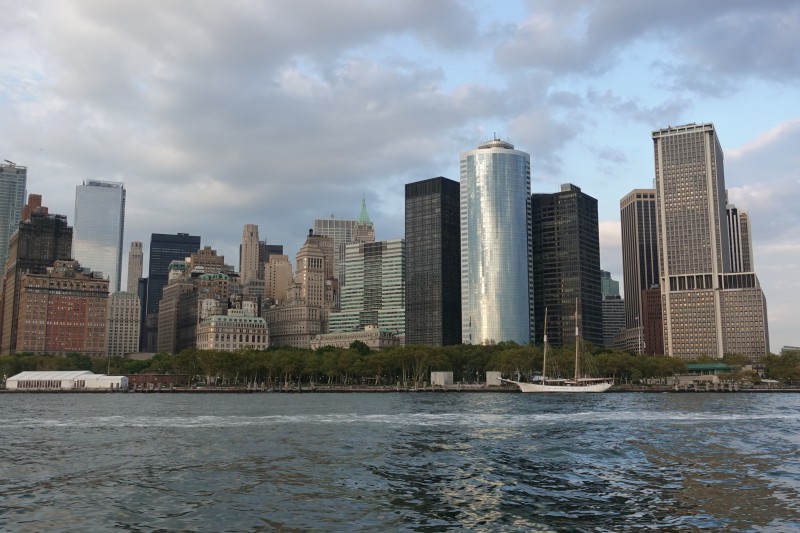 The view of Manhattan from the marina: