Matt and Bela visiting
Tags: Canada, food, Nova Scotia, sailing
Date: July 23, 2017
This is a guest entry written by our friend Bela. Some of the pictures were taken by Bela and some by us.
------
All aboard the good ship Amanda!
We, Matt and Bela, joined Félicie and Bjarne on Amanda on July 19, 2017, for a tour of the Eastern Shore, Nova Scotia, from Upper Tantallon (stress on the "tal" - locals WILL correct you), to Port Hawkesbury, where we arrived on July 28. We said farewell to Félicie and Bjarne on July 29 after some fabulously good times and the ingestion of a lot of omega 3 based dishes, prepared in the most scrumptious ways. We bid you read on….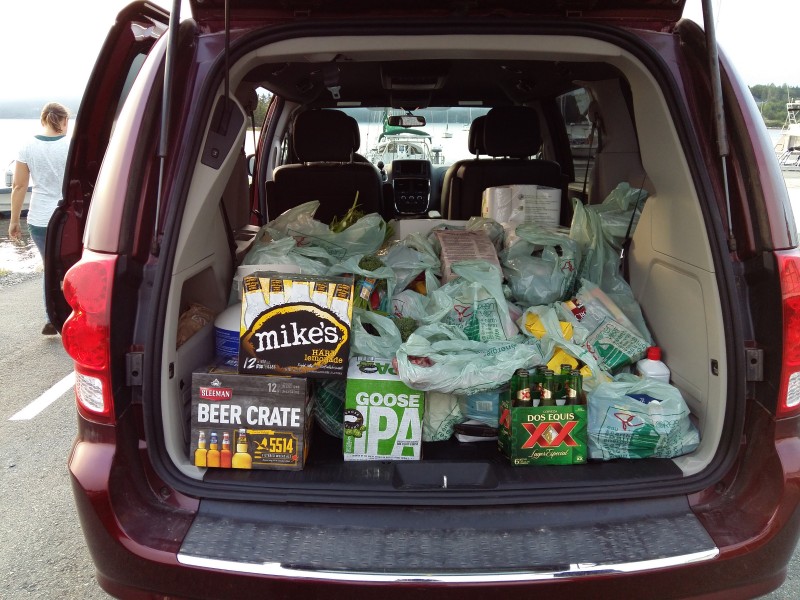 There was much stocking up as we began the trip. It might look like we were aiming for liquid lunches all the way, but there is some food in amongst. Honest.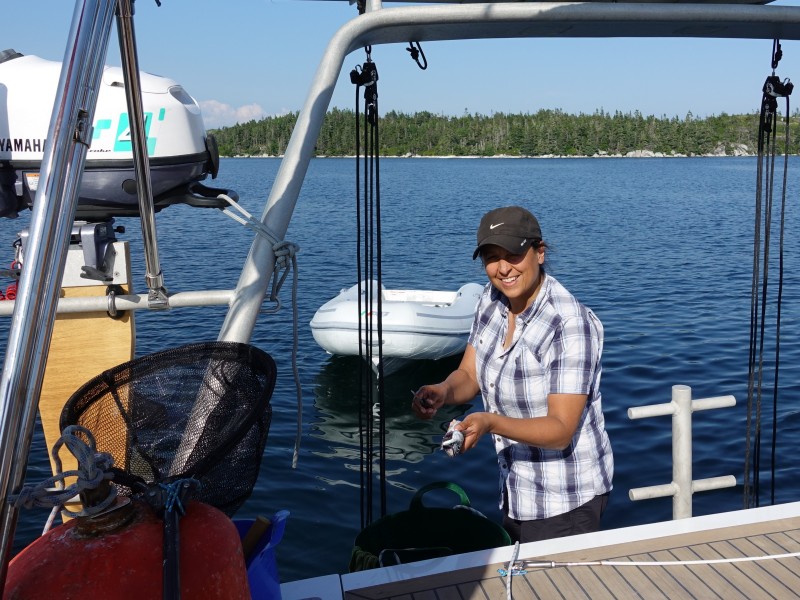 One night's sleep later, with boat laden, the rental car returned, and reasonable quality visitor flag purchased, we're ready to go! Out through the lovely bay and into the famous Nova Scotian fog. But by evening, we were in a lovely cove, with no fog in sight.
Upon anchoring, it didn't take long to discover that there's fish in them there waters! Mackerel abounded, along with petite examples of other species like cod, pollack and scorpion fish. We kept just the mackerel, but so fast and furious was the catching, that even Bela had to get involved. Here she is, enjoying the honored task of gutting.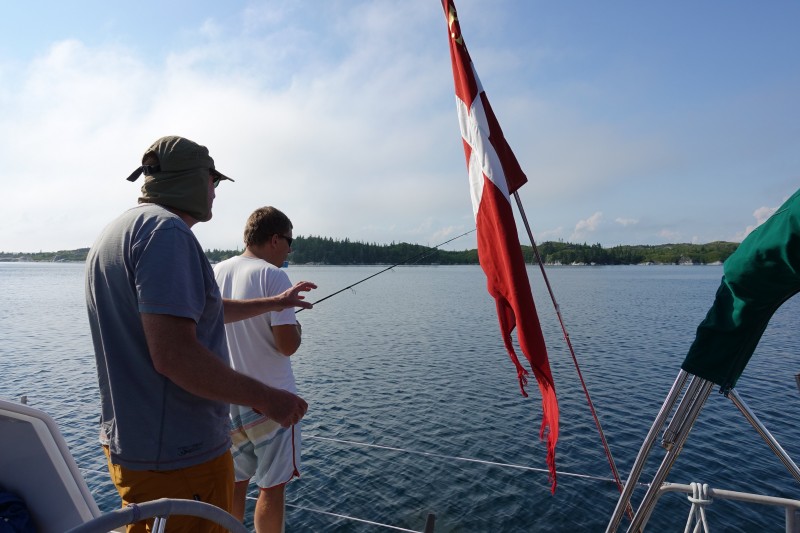 Tension on the line at all times, grasshopper. Easy does it….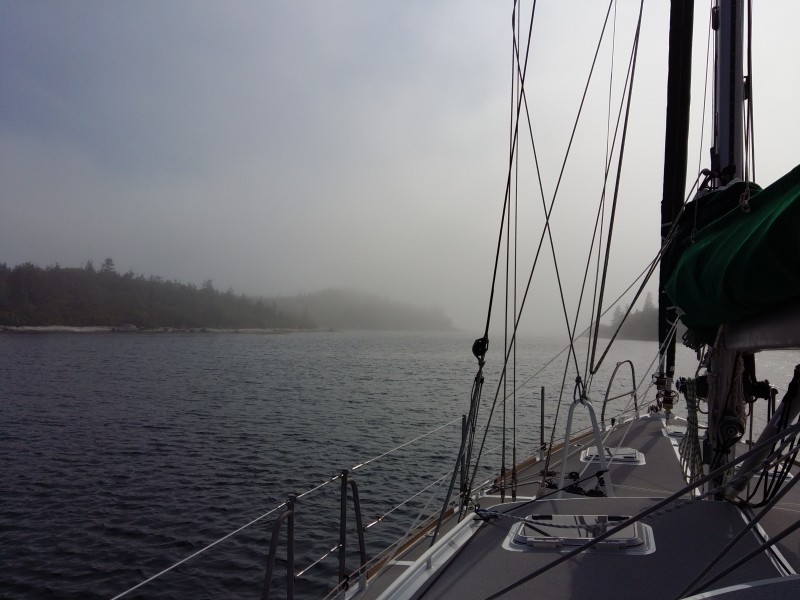 Let's call that mist instead of fog. And it had cleared before long.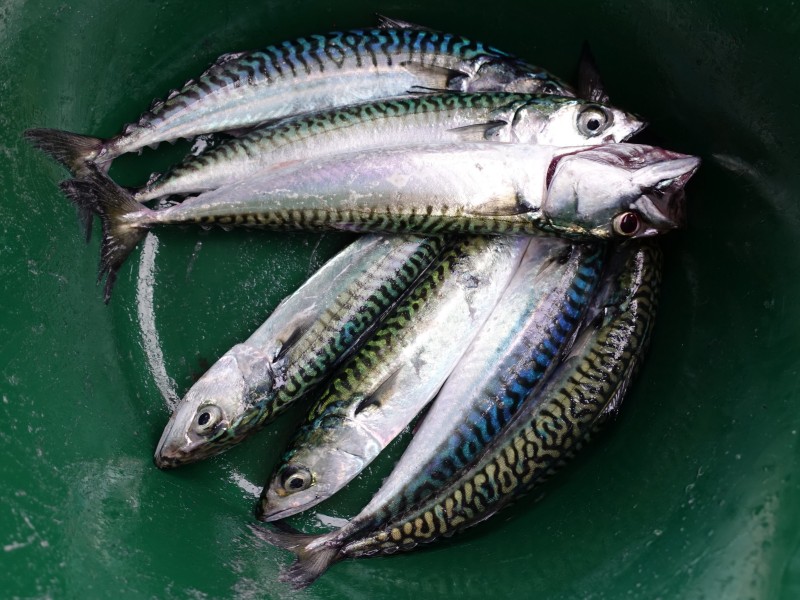 Definitely lots of mackerel.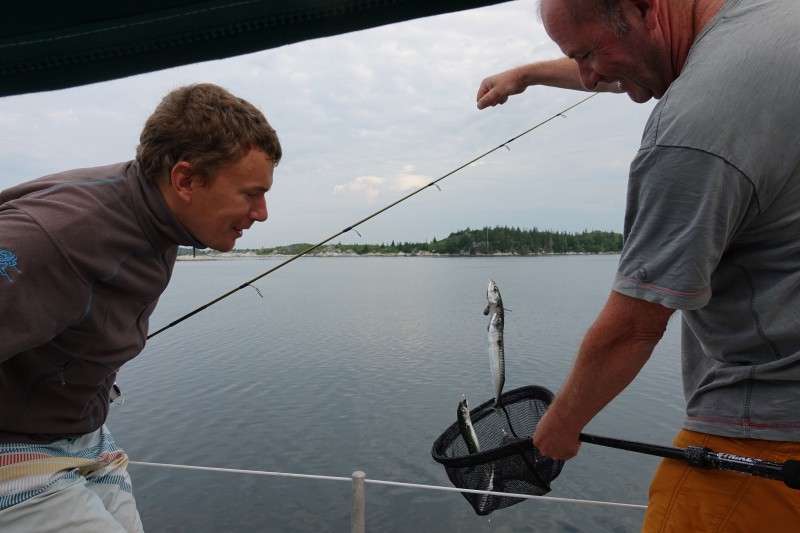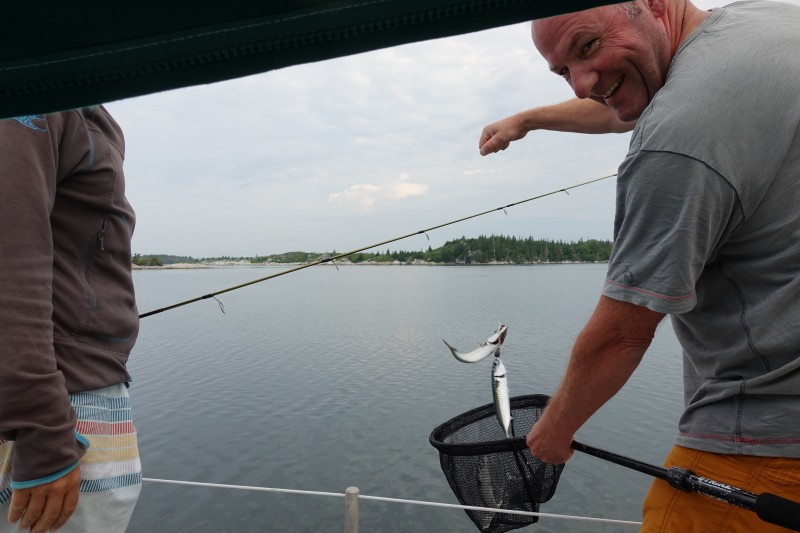 Did we mention the mackerel?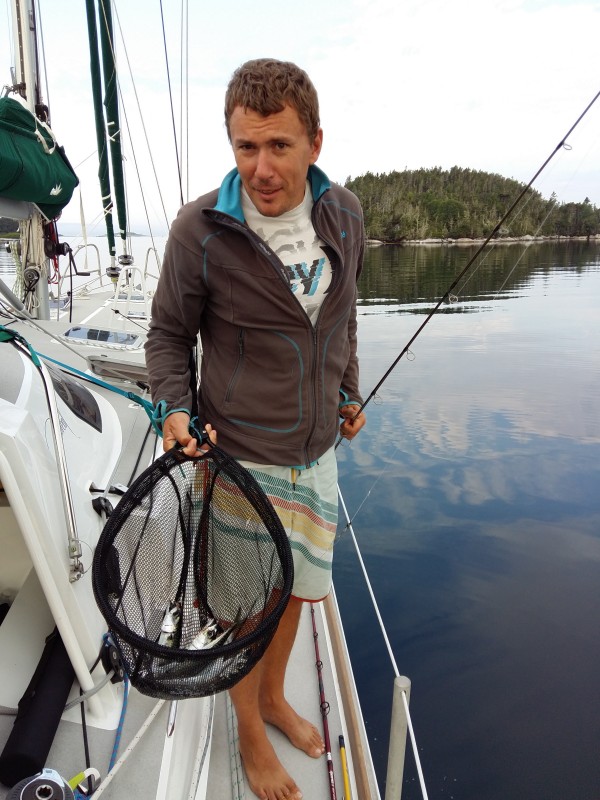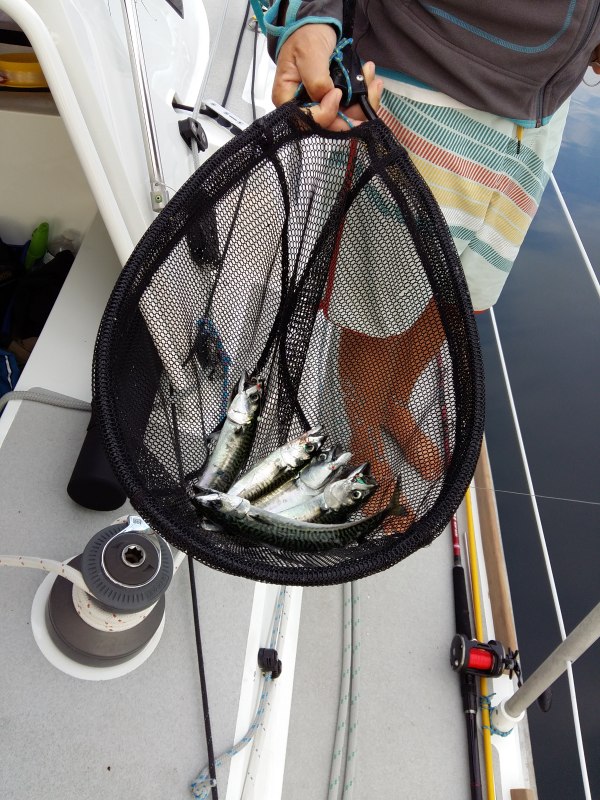 Did we mention the macker…..achem.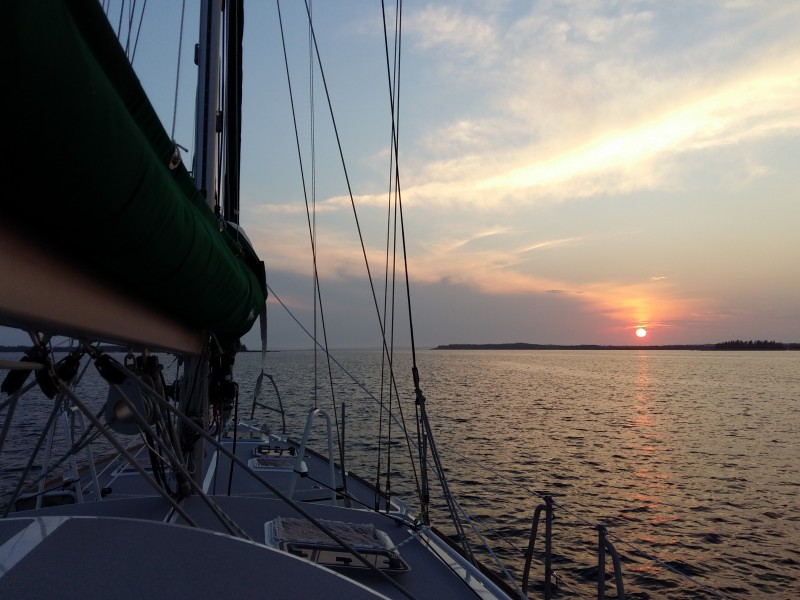 We were treated to many amazing sunsets. This is one of the earlier ones. There were plenty more to come. If it wasn't for the mosquitos at dusk, we might have lingered longer on deck to enjoy them.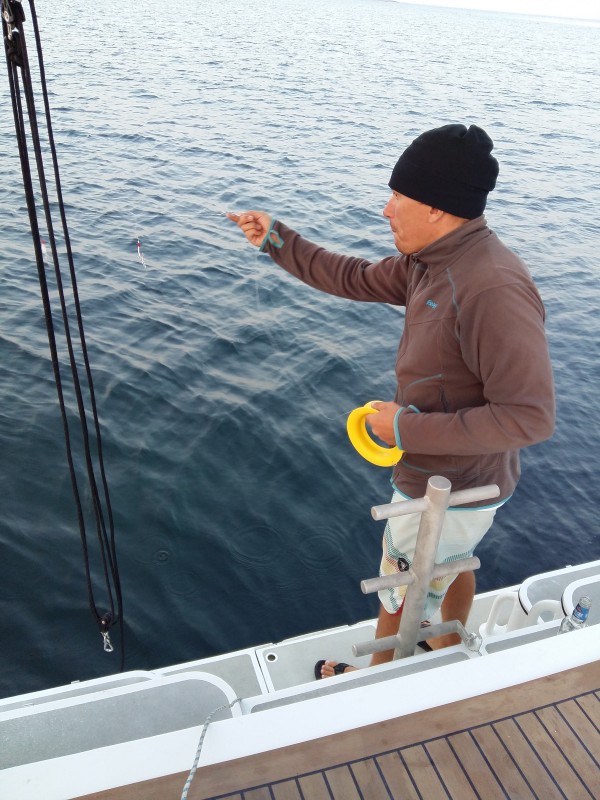 Some high tech fishing gear in action. This is one of the few moments where there wasn't already a mackerel on the line.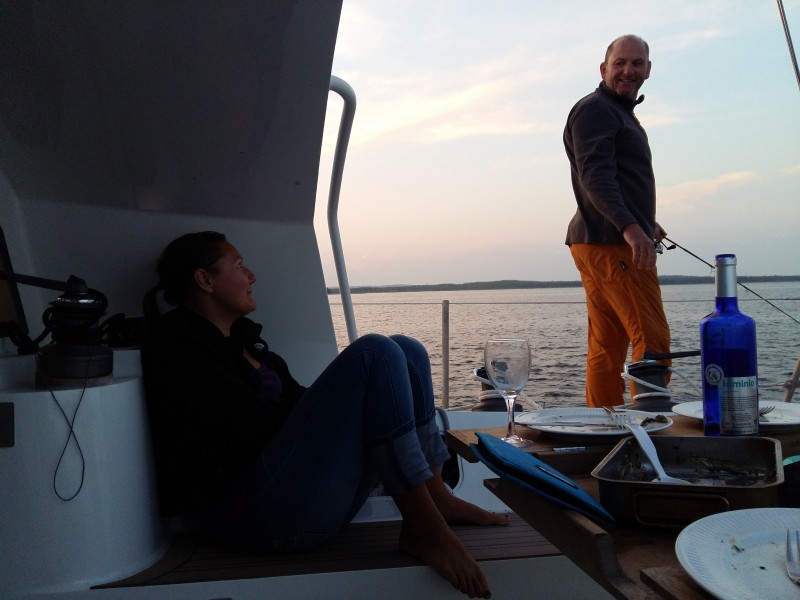 Hyggede vi os? You betcha!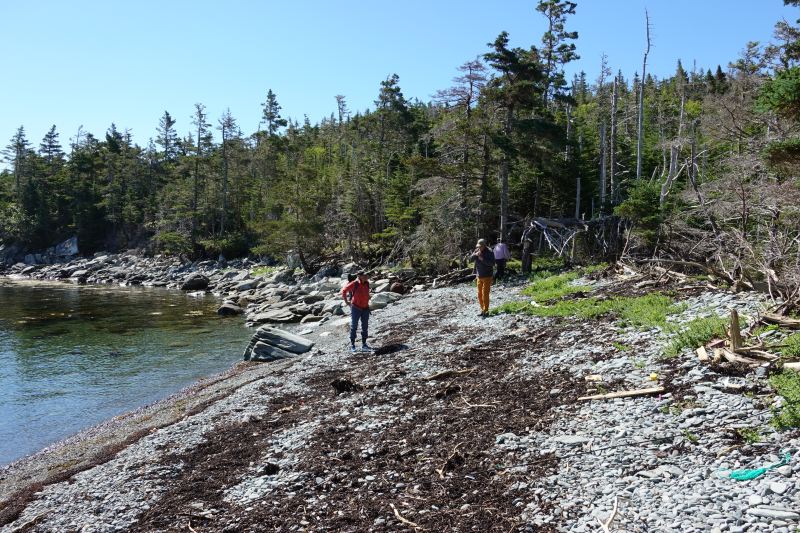 We set out to explore untamed nature, only to have nature tame us. The trees formed an almost impassable barrier to the island. This made us think about those first explorers, who must have met such impassable terrain wherever they went.
Matt found a bit of driftwood on the beach, which he then spent many hours slowly whittling with a kitchen knife to make wood chips. Those we used to smoke some mackerel. Put succinctly: Yum!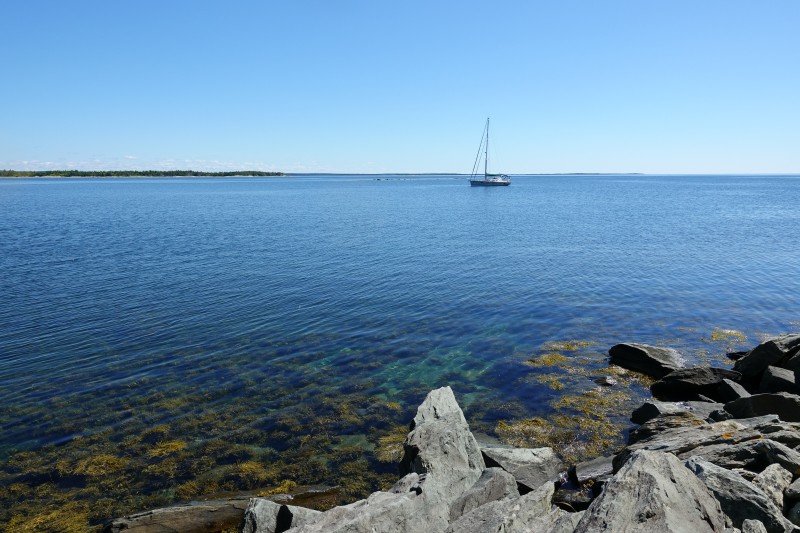 Amanda. You just can't take a bad picture of her. What a boat, and in what a place.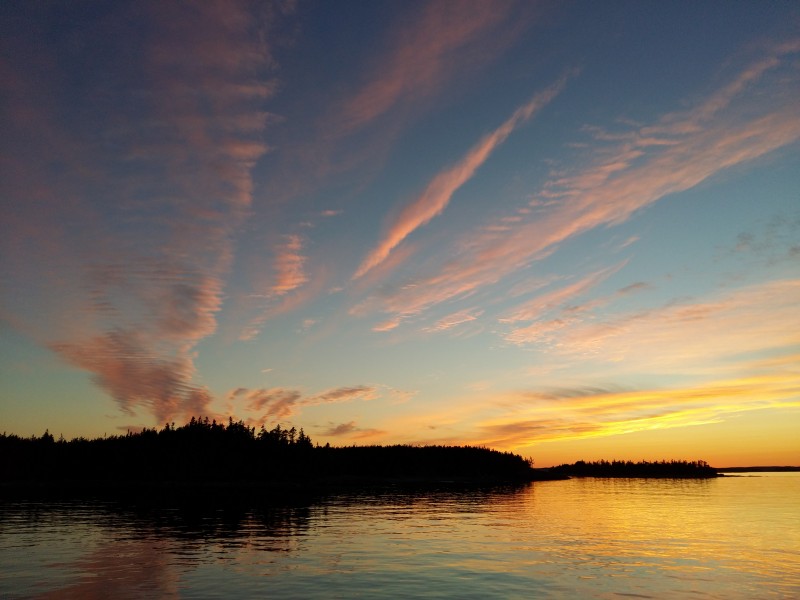 Red skies at night, sailors delight….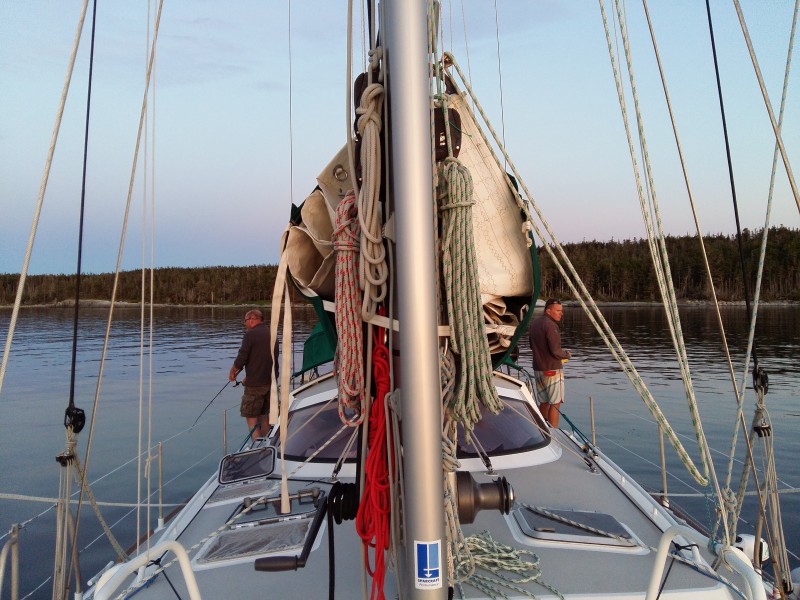 Strike while the iron's hot. More mackerel fishing. Just until the mosquitos started to drain all color from Matt. Then it was time to call it quits for the night.