Matt and Bela visiting 2
Tags: Canada, food, Nova Scotia, sailing
Date: July 27, 2017
Bela is still our guest writer:
------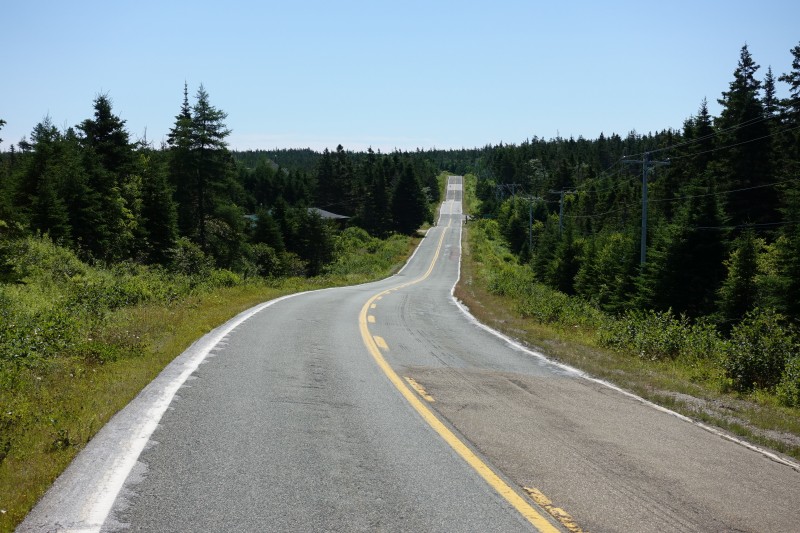 There aren't a lot of people living or traveling along the Eastern Shore of Nova Scotia. We went on a walk near Cole Harbour, and the few people who drove by all waved at us, some even slowing their vehicle down to get some quality waving in.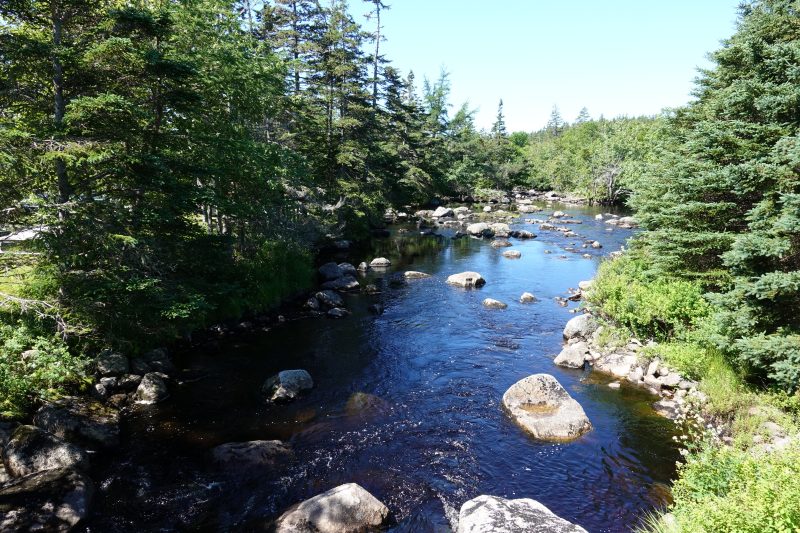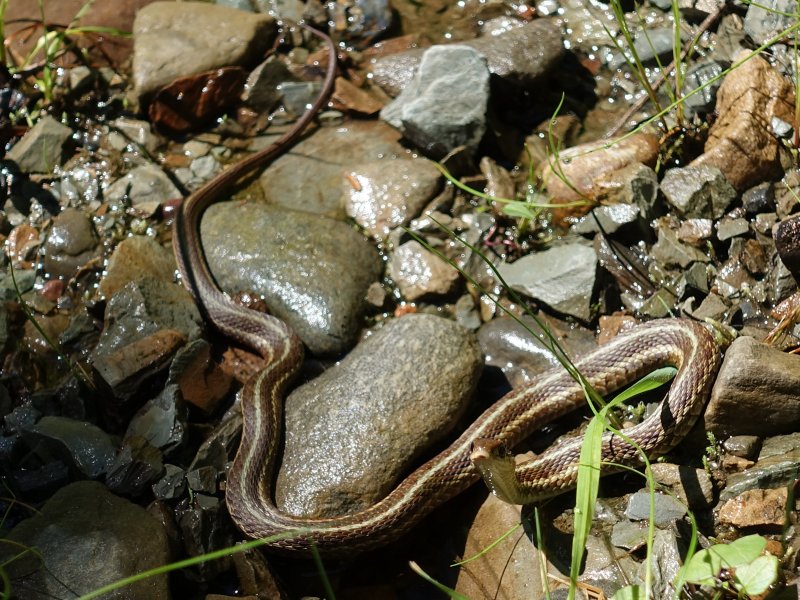 There were some moments of beauty and wonder, like the lovely stream we passed, and the amazingly patient garter snake, who just sat there as we stood taking pictures. But not all the fauna was so engaging….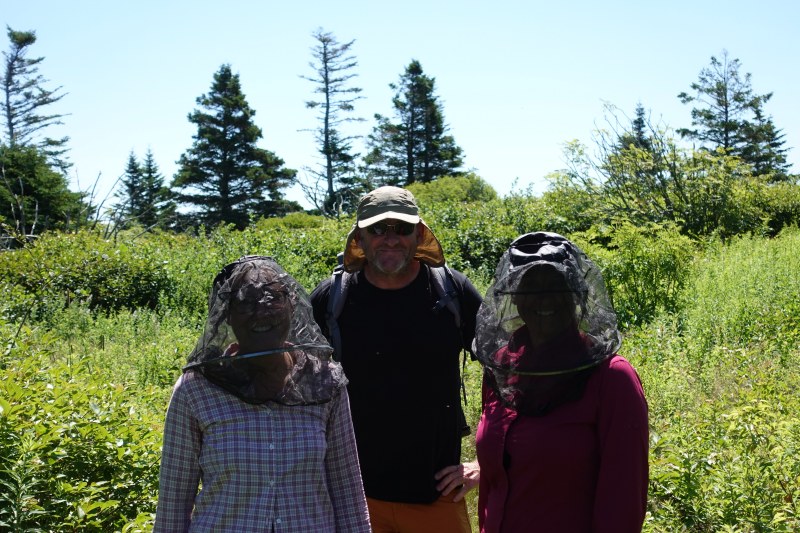 Flies, flies, flies. You could hear the buzzing everywhere. Félicie and Bela took cover under somewhat comical, but very effective, insect proof hats.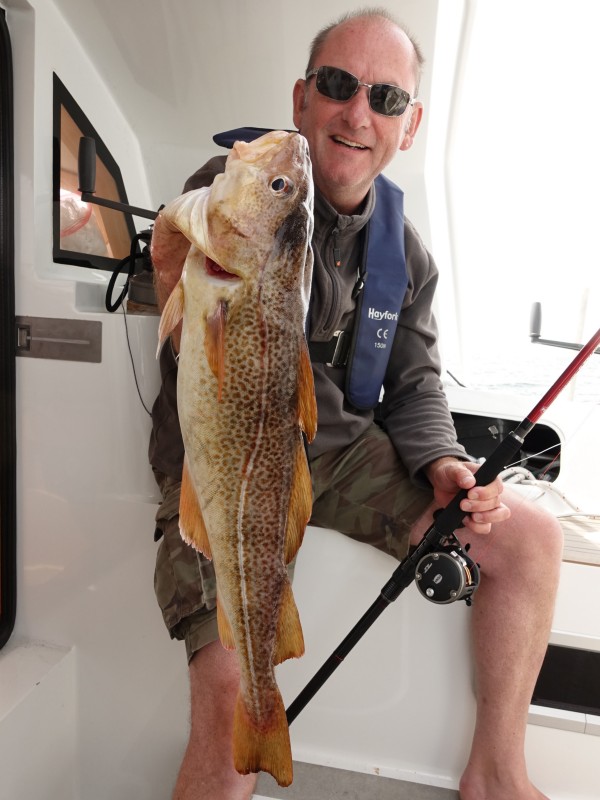 Mackerel, pah! Here comes the cod!!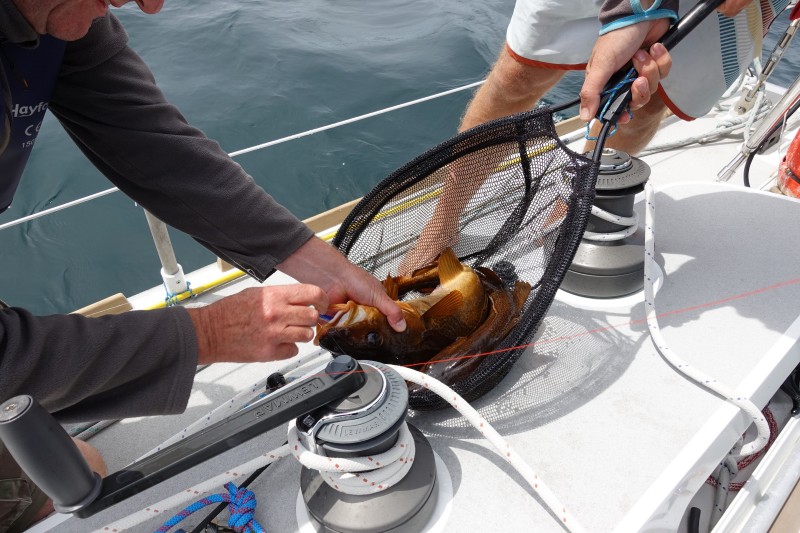 And more cod.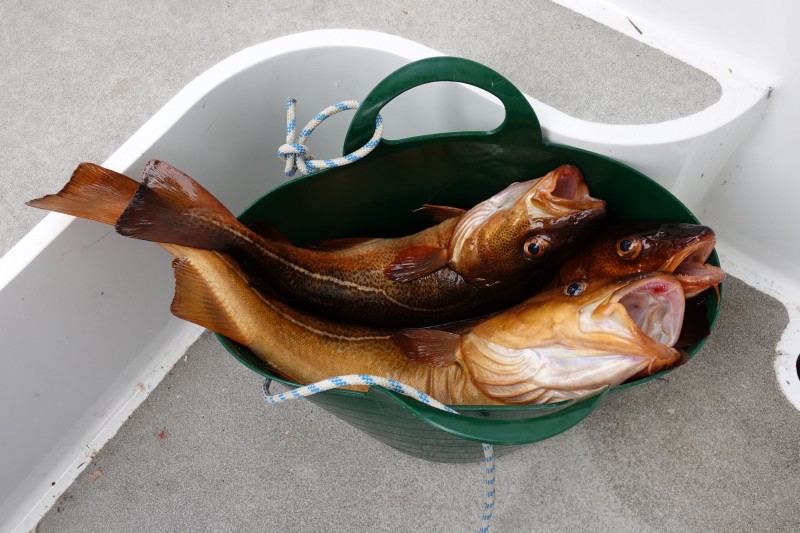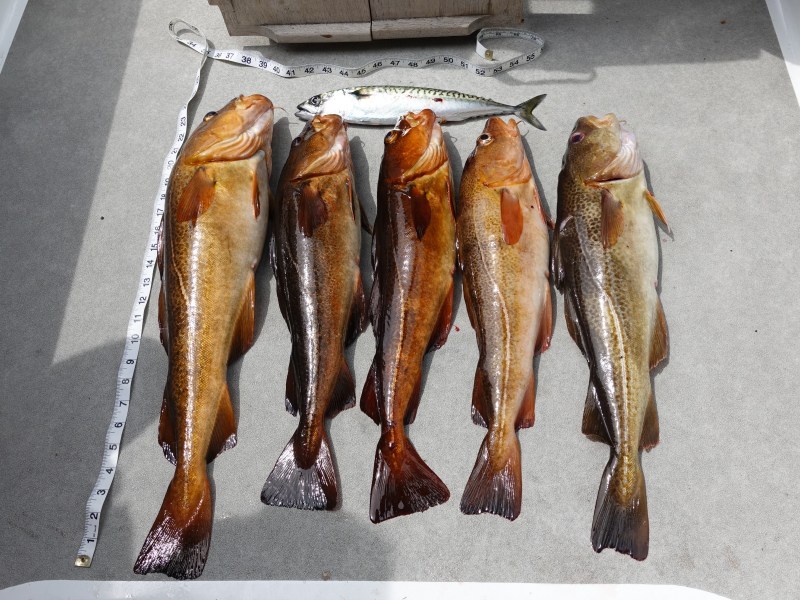 Would you like some cod with your cod, sir?
At this point, let's just say: COD!! and leave you to check out the rest of the cod-themed pics. Cod kept us well fed to the end of our stay with Félicie and Bjarne, with enough for plenty to be put in the freezer.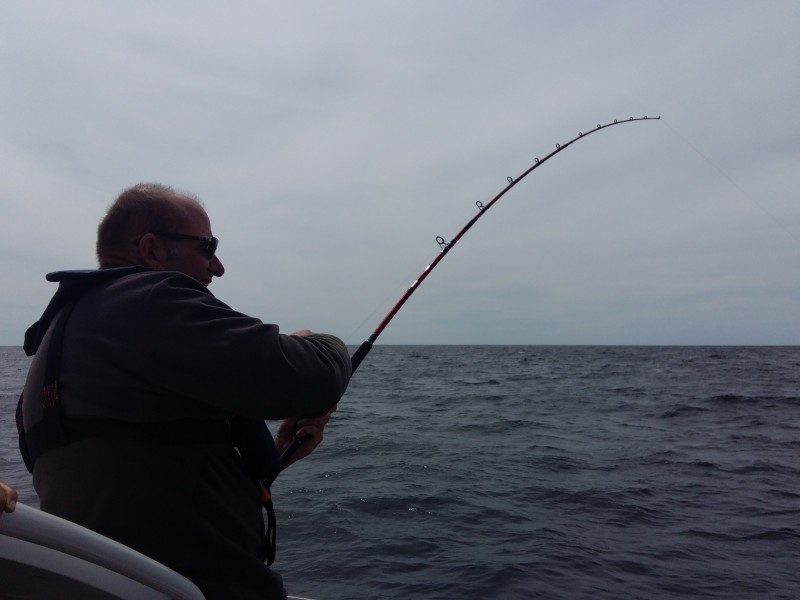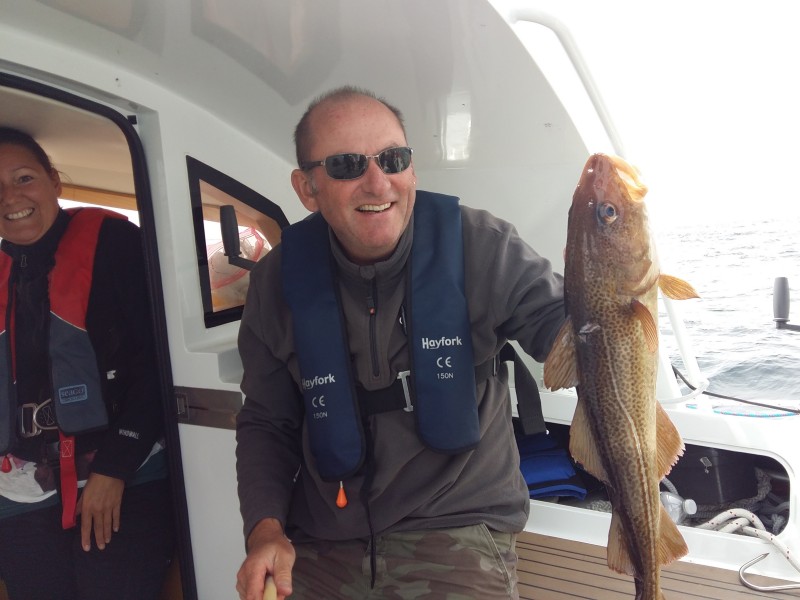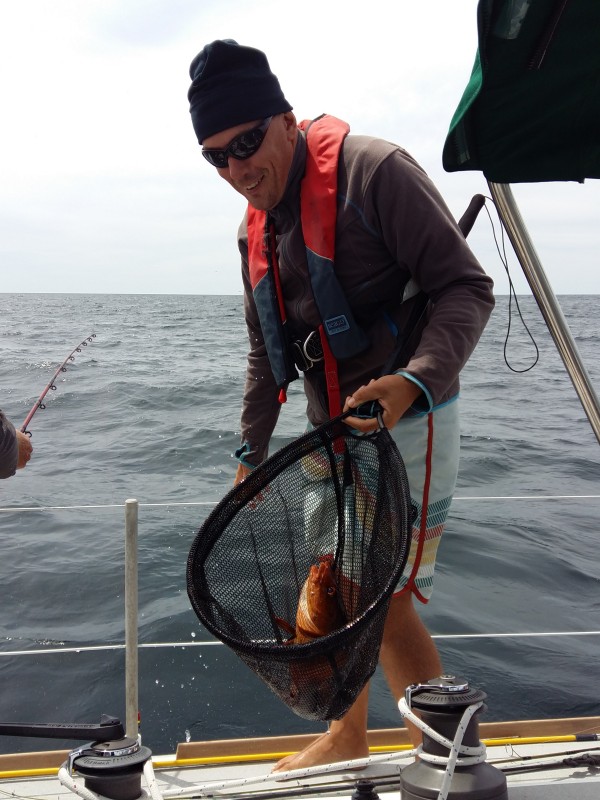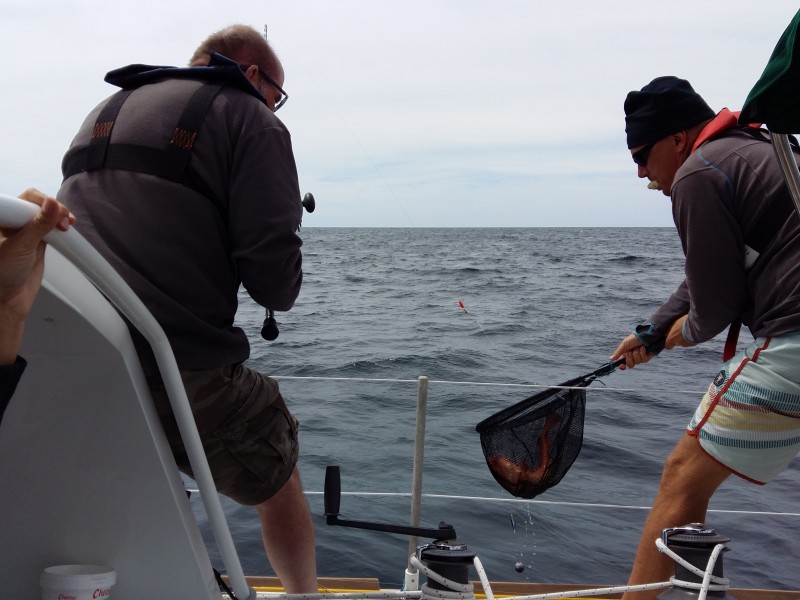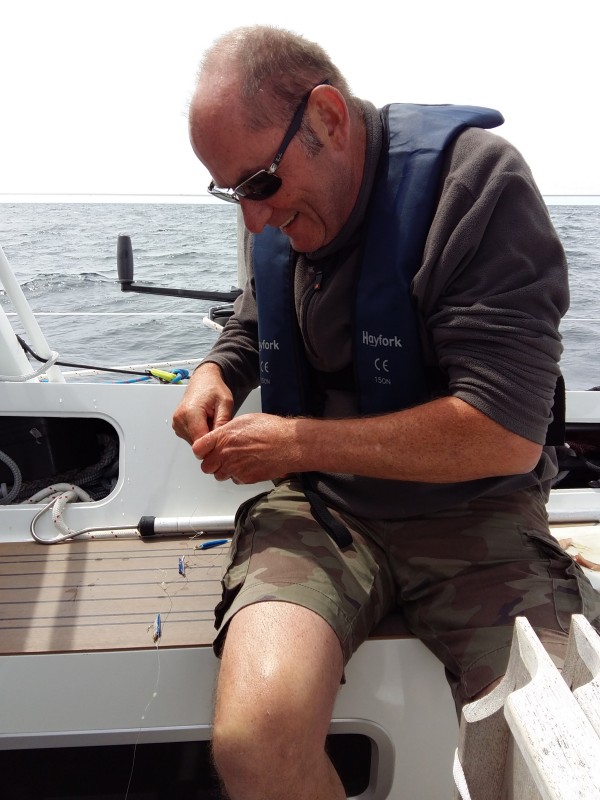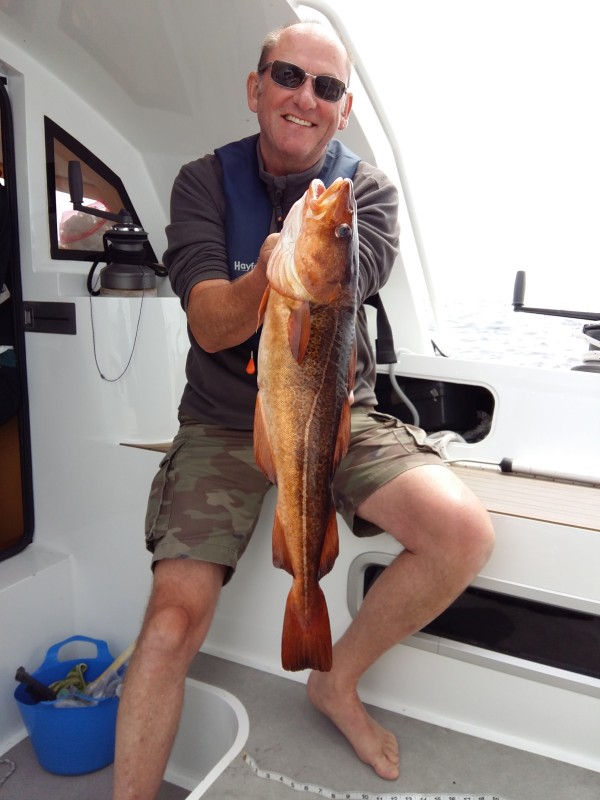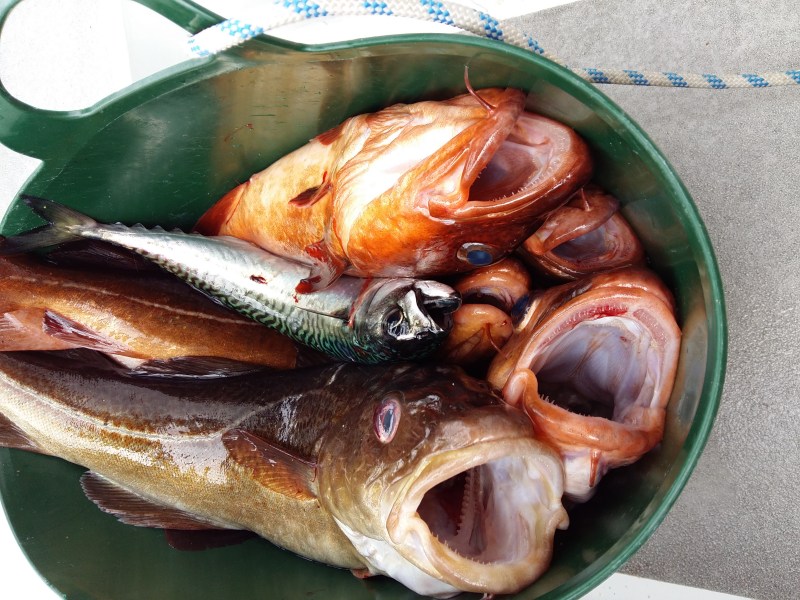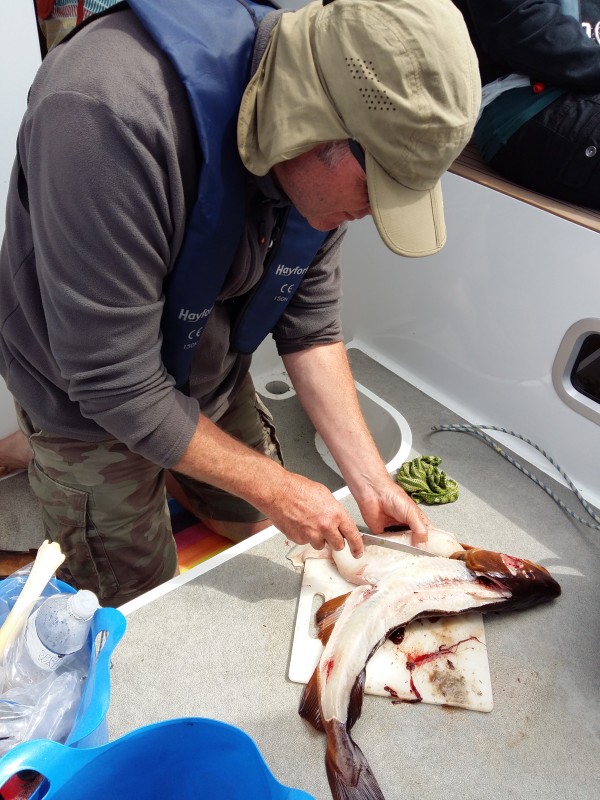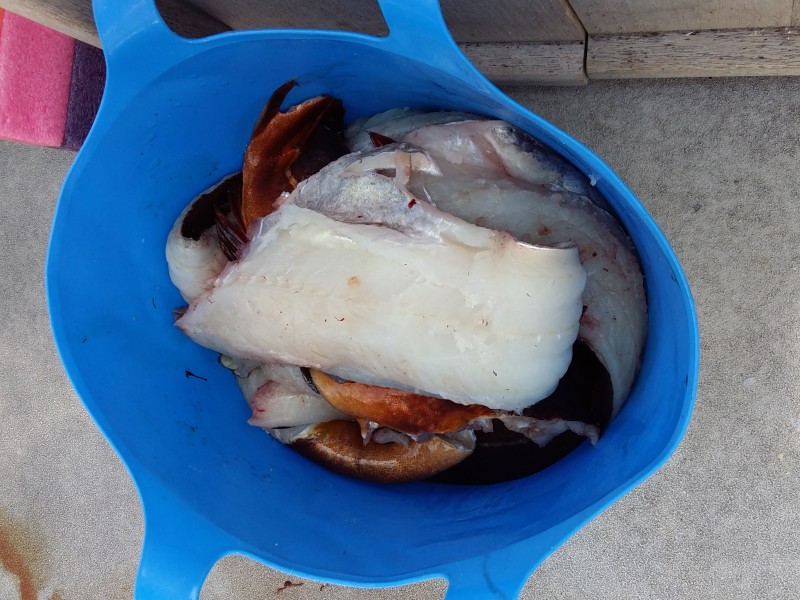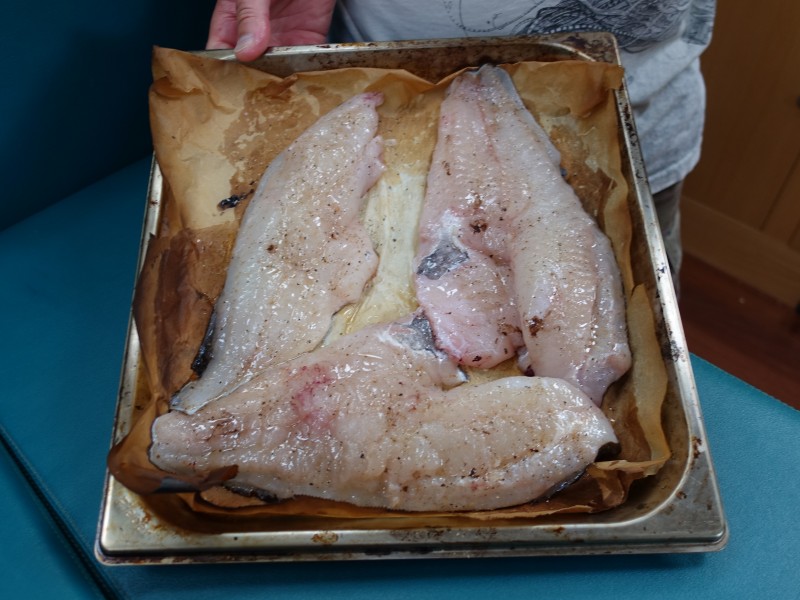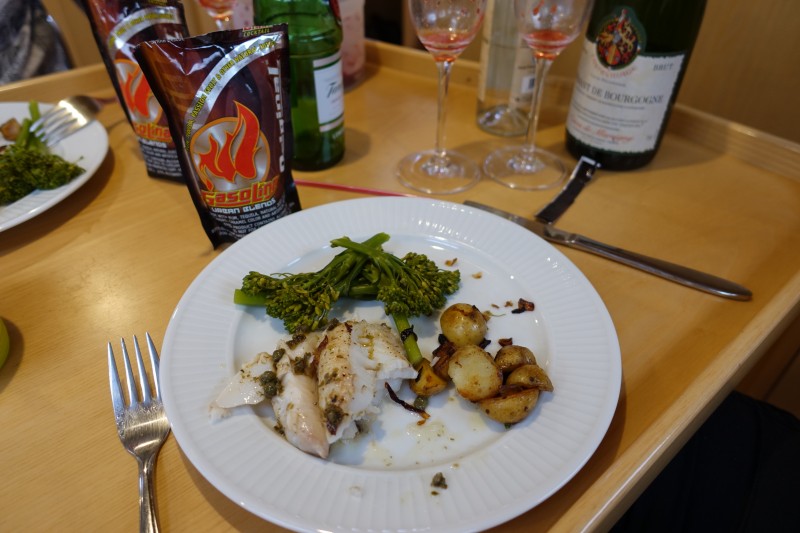 Editor's note from Bjarne: notice the classy Gasolina that we are drinking with the cod (apart from the wine, gin and champagne cocktails). It is a sort of rum based mixed drink. We got them as a present in Puerto Rico from one of our new friends we met there. They are very popular in those parts.