Bridgetown
Tags: Barbados, Bridgetown, food
Date: December 18, 2016
Bridgetown is built around a river so you can moor your boat in the middle of the town at the so-called Carrenage: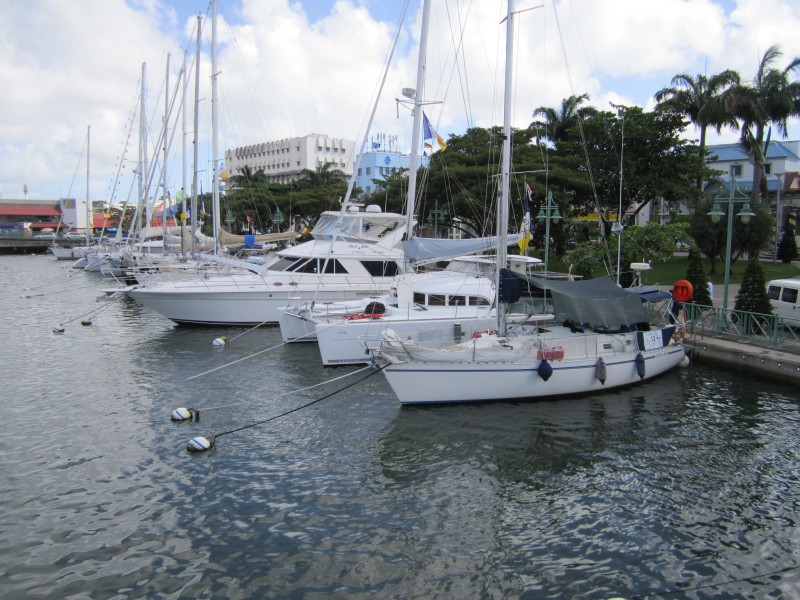 Our boat was not moored here. Instead, we were in a sort of marina a little outside the center of town.
The bridge in Bridgetown. It opens once a day to let boats in and out of the Carrenage: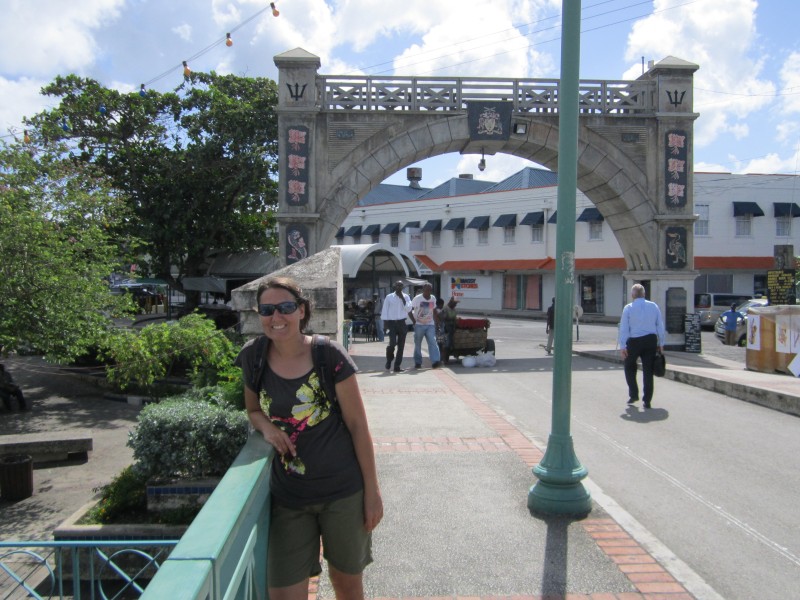 View along the river towards the sea: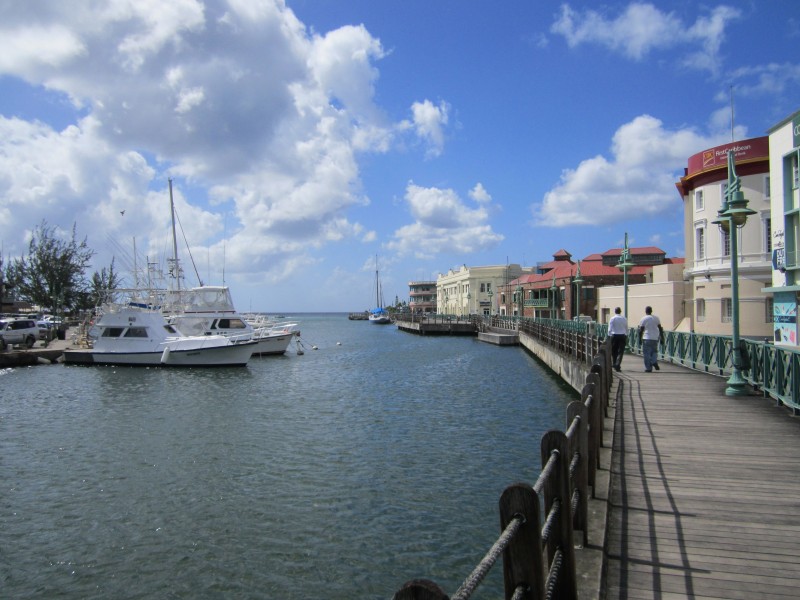 Christmas trees at the Carrenage. It seems like the different schools in Bridgetown decorate each their tree: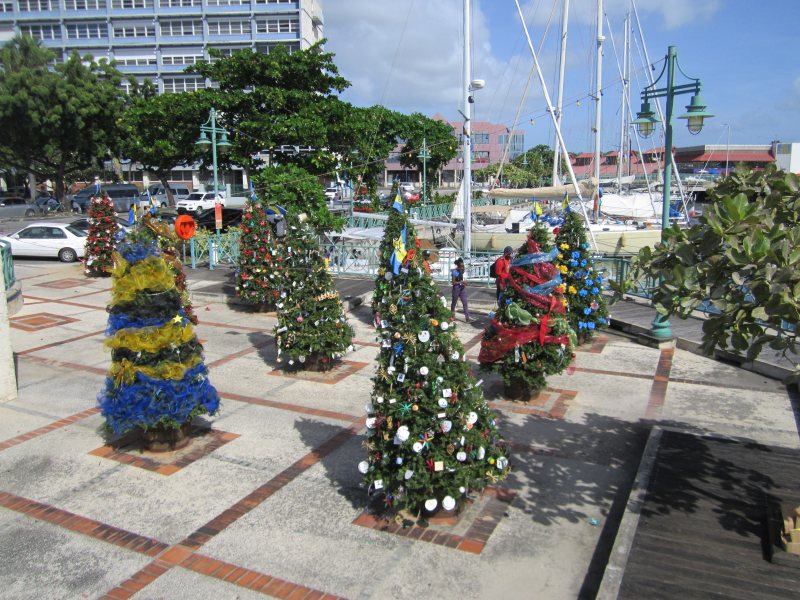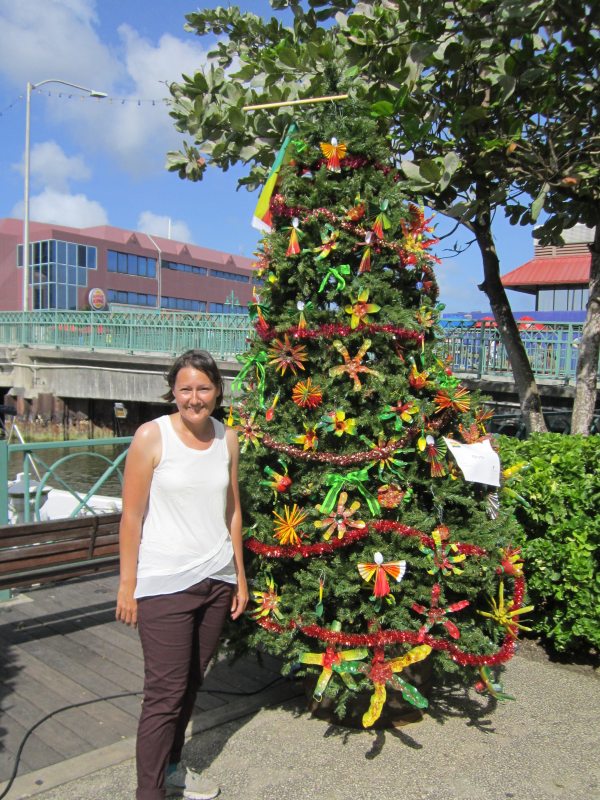 For our own pre-Christmas celebrations we made St. Lucia saffron rolls: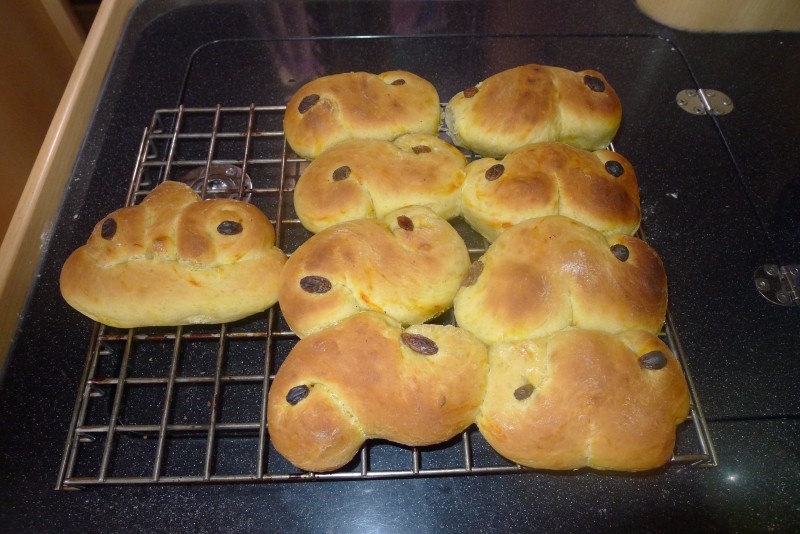 The are traditional rolls that people make in Sweden on December 13.
We played bridge at the local bridge center. We participated in their Christmas tournament with prizes and we came in second. Here is the prize ceremony where we got a big hug and a bottle each of Barbadian rum: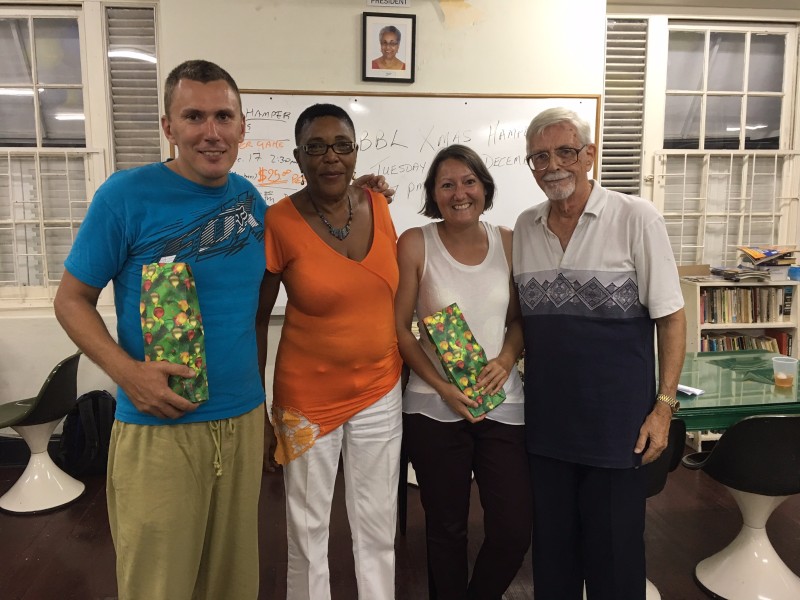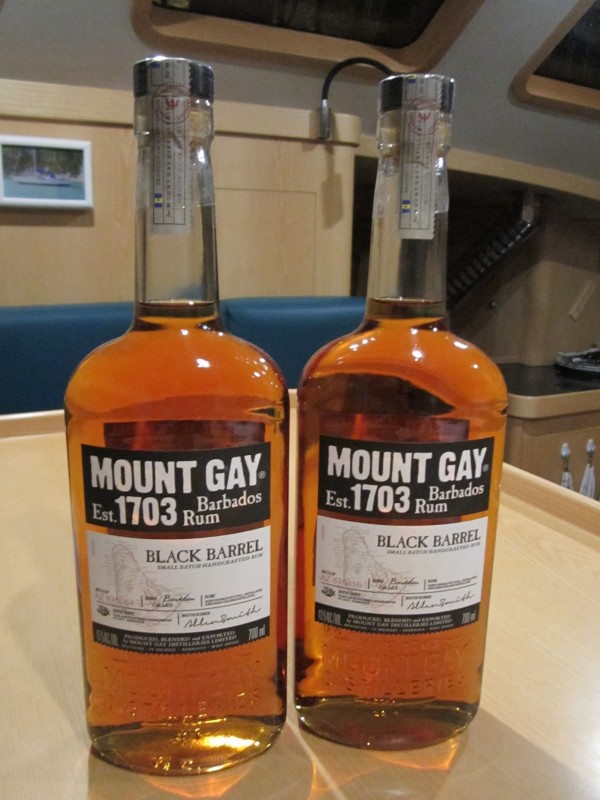 The Christmas decorations at night: