Grizzly Peak
Tags: Colorado, Grizzly Peak, hiking
Date: September 21, 2020
Grizzly Peak is a 4,064 meter high mountain near Loveland Pass but there are actually four other peaks called "Grizzly Peak" in Colorado. This one is not the highest of them, but it was nicely placed for our drive from Leadville to Denver on our way "home" to Mexico. The trail starts at Loveland Pass at 3,655 meters of elevation, so it sounds easy enough: just 400 meters of elevation difference. Well, there are a few ups and downs on the way, so we actually had to climb around 800 meters total. One of the ups and downs is to climb Cupid Peak at 3,998 meters on the way and the whole trail is at high altitude which makes it harder.
On the way we saw some aspen trees that have started changing color: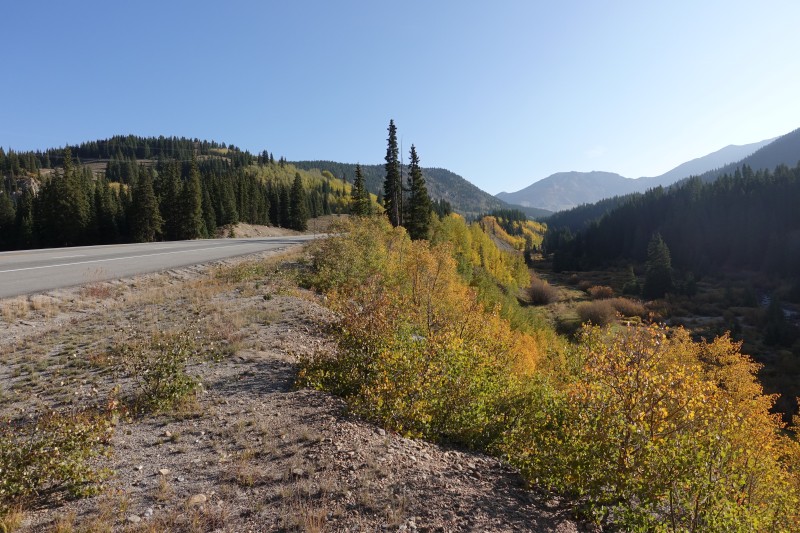 Looking down at Loveland Pass and our parked car a little while after we started: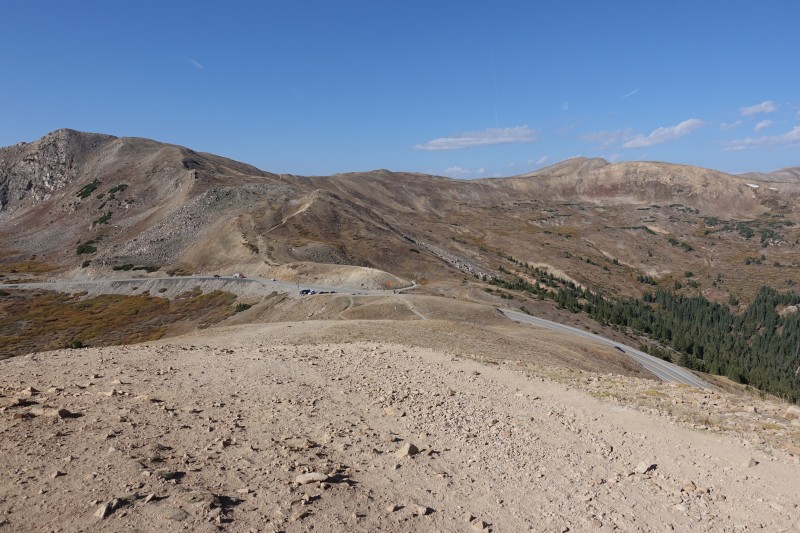 As you can see, we are somewhat above the treeline.
The road leading down from the pass: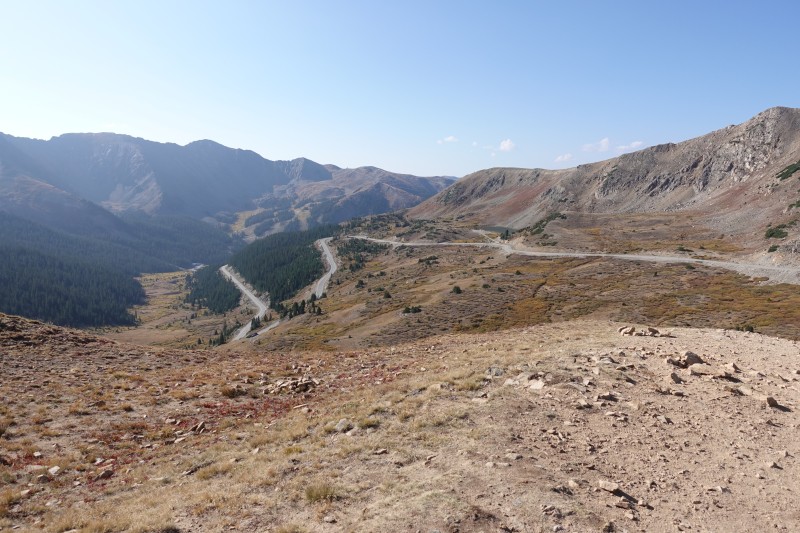 Here is Grizzly Peak at a distance behind a minor top we had to get over first: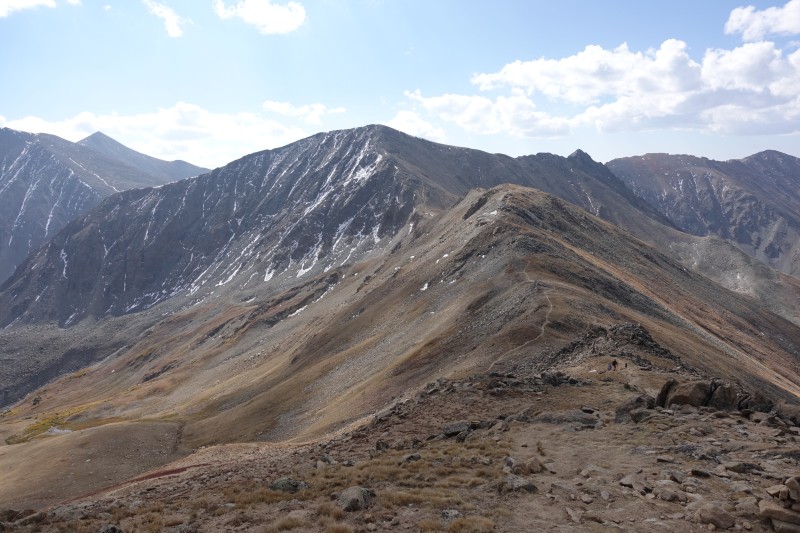 At this point we had just passed Cupid Peak. This is looking back at Cupid Peak a little further on: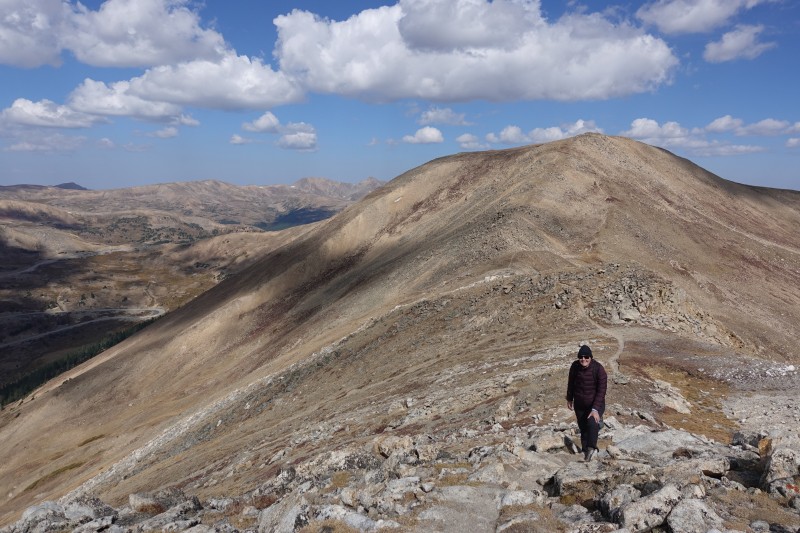 Felicie at the summit after a challenging climb: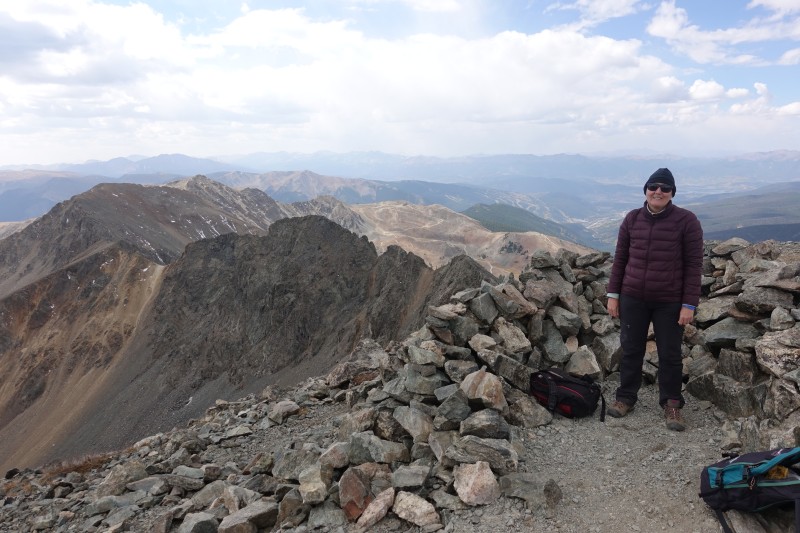 Views from the top: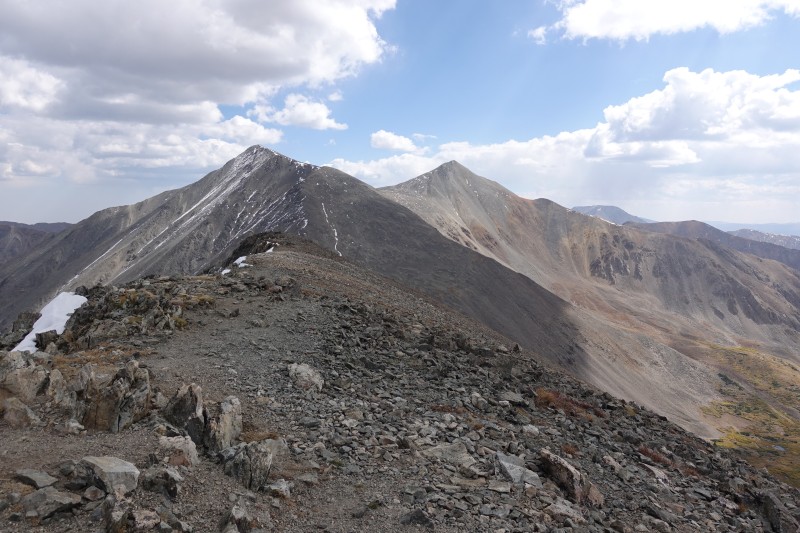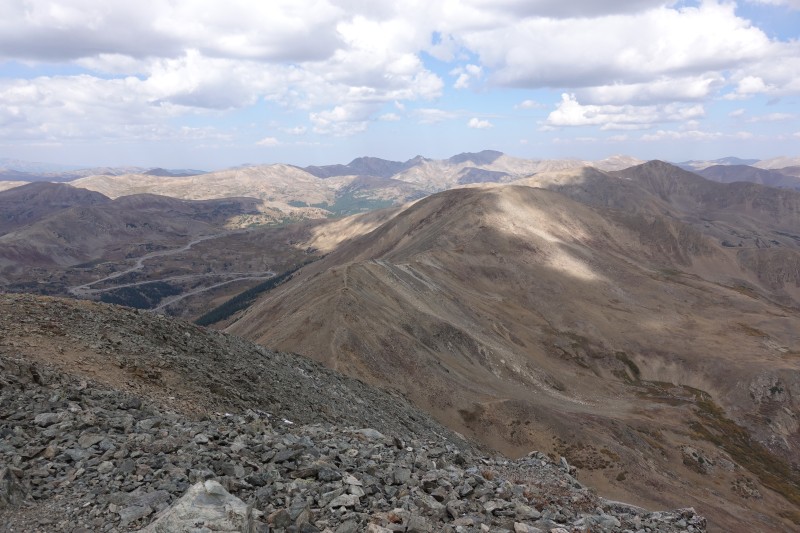 We had chips and leftover fried chicken for lunch: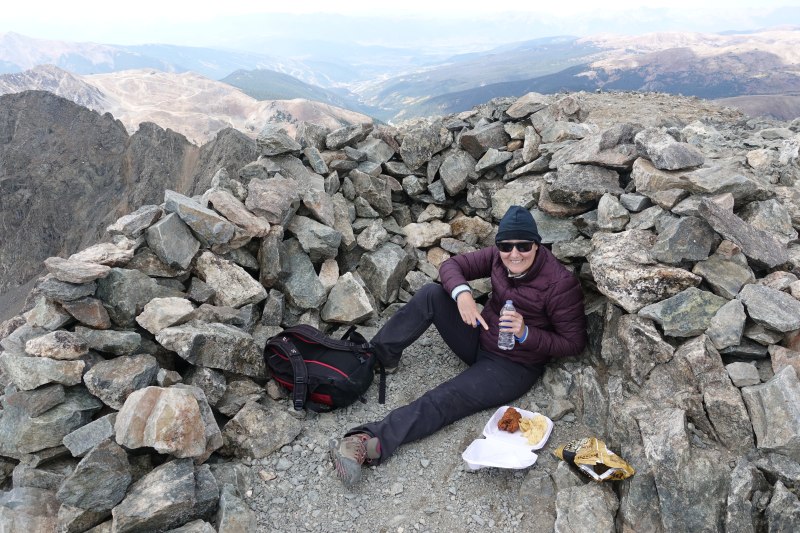 Here you can see the trail down from Grizzly Peak on the way back from the small top next to it:
We got a bit of snow on the way back. Here, the cloud has moved on: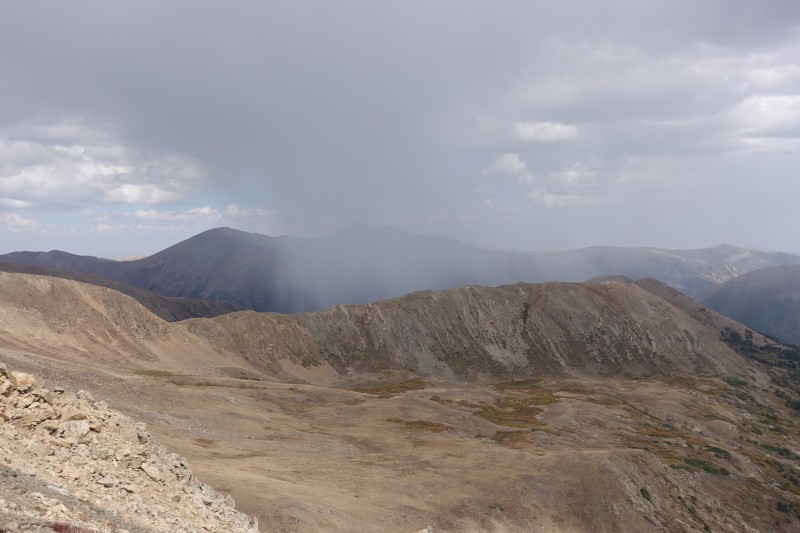 Further from the peak: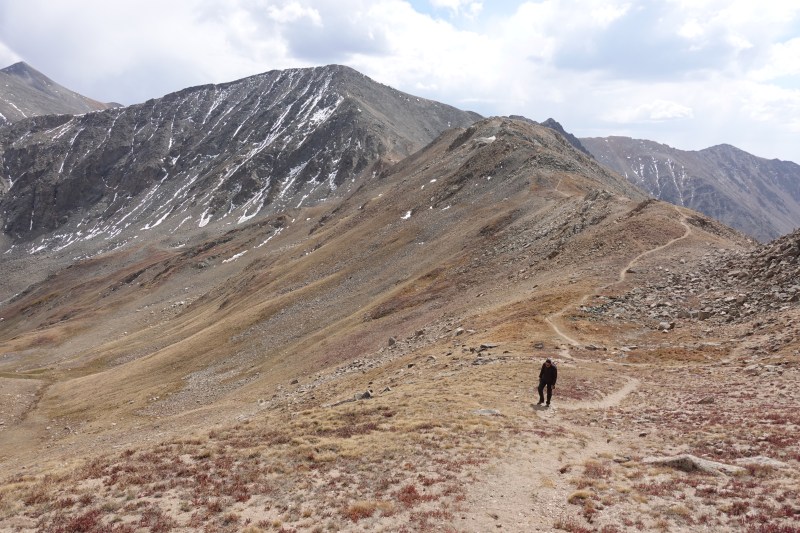 We saw a few marmots sunning themselves on the slopes. At this time of year, they are quite chubby as they are getting ready to hibernate for over six months.
This marks the end of our trip to Colorado. We made it back to Mexico with no problems, so will hang out there for a while.