North Fork Lake Creek
Tags: Colorado, hiking, North Fork Lake Creek
Date: September 20, 2020
After resting a day in Leadville, we decided on a relatively easy hike on a trail along North Fork Lake Creek. Right next to the road on the way there, we saw two bighorn sheep: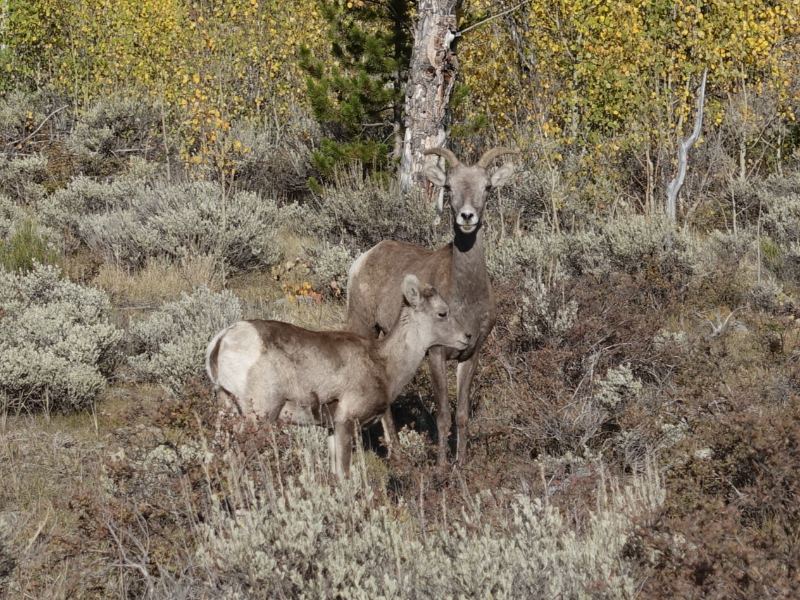 The horns are not really all that big, but that is because it is a female with its lamb. We saw a couple of male bighorns that actually had big horns on top of some very steep rocks just outside Colorado Springs on our first day of the trip in a very popular park called Garden of the Gods. Unfortunately, we did not bring a camera on that occasion.
Before starting the hike, we went up to the nearby Independence Pass which is a popular tourist site in part due to the scenic drive there. We arrived early in the morning and Felicie was feeling a bit cold: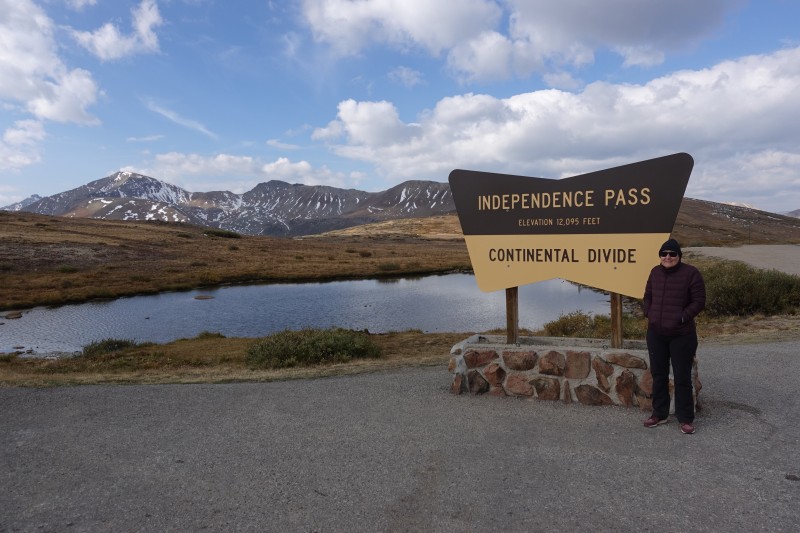 Note that it says 'Continental Divide' which means that rain falling west of the pass eventually runs into the Pacific Ocean while rain falling east of the pass runs into the Atlantic Ocean.
Driving back down from the pass: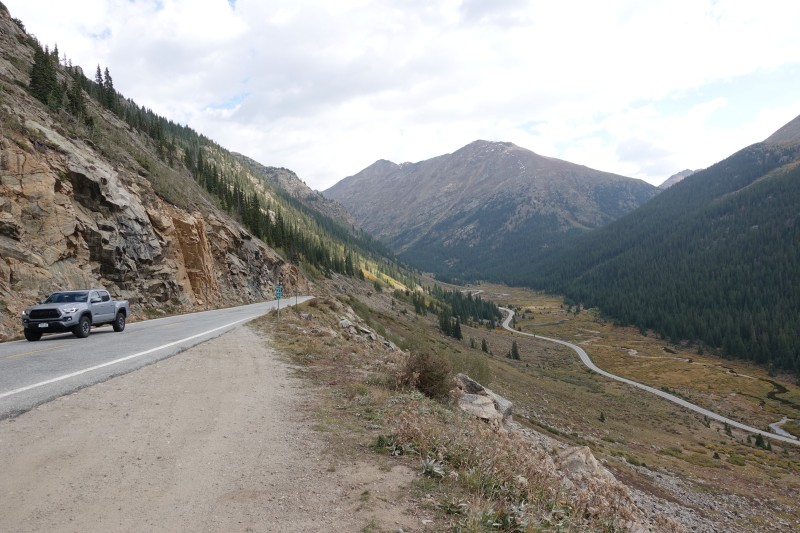 The North Fork Lake Creek trail goes into the valley at the turn of the road in the distance.
A little way up the trail: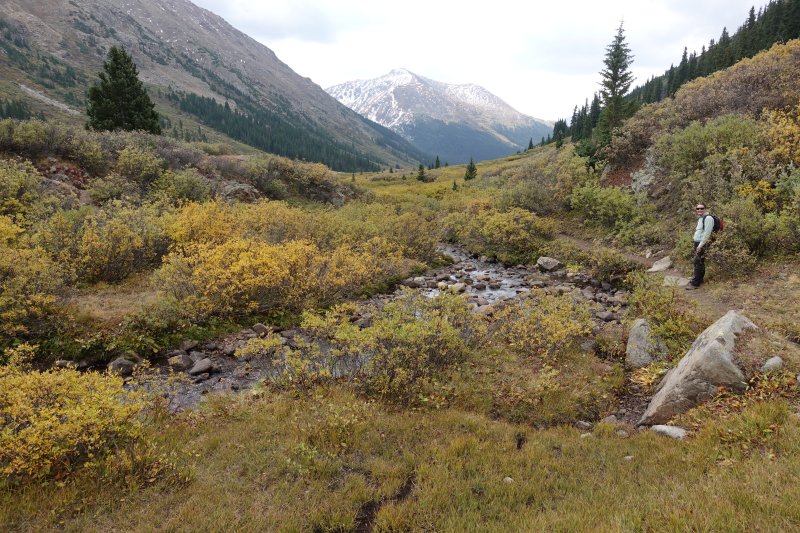 Higher and higher: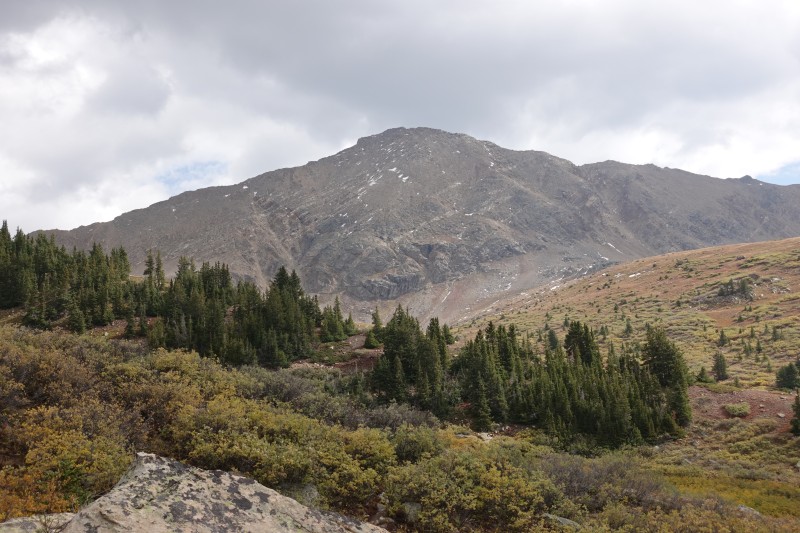 Finally at the lake: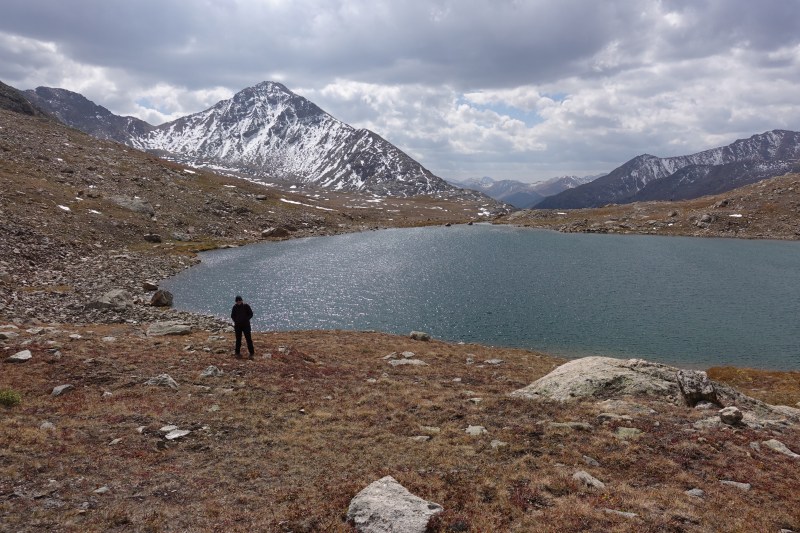 A little over the lake is a pass. This is the view down the valley on the other side: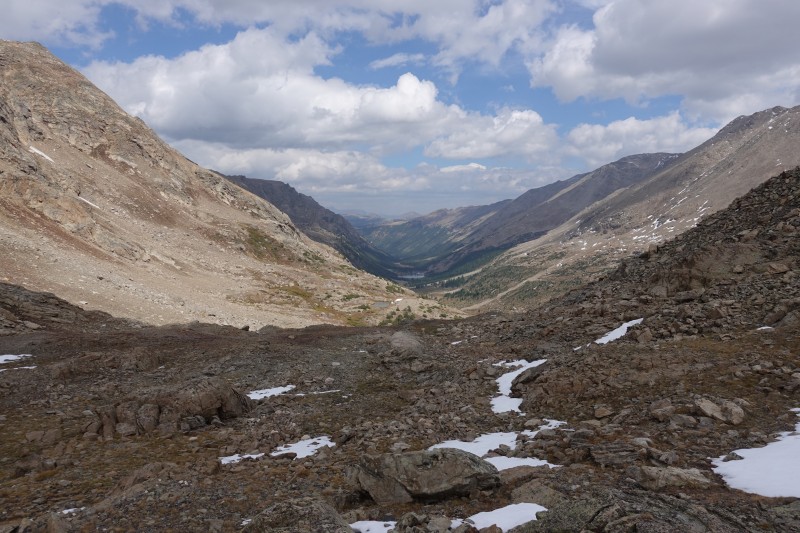 Heading down again: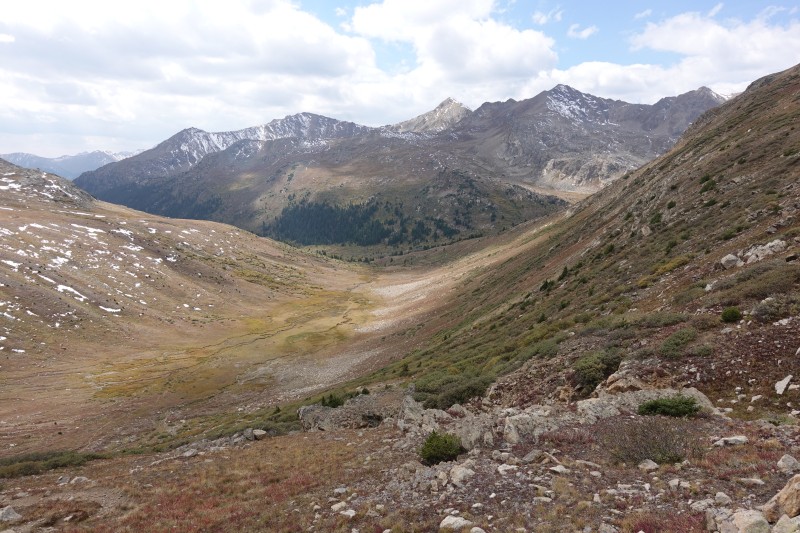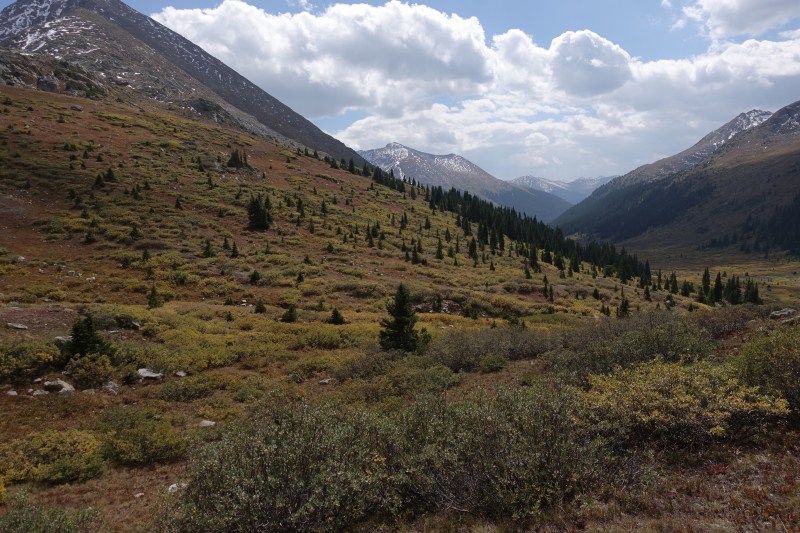 We found this tree trunk next to the trail in a clear area and were a little puzzled as to where it came from: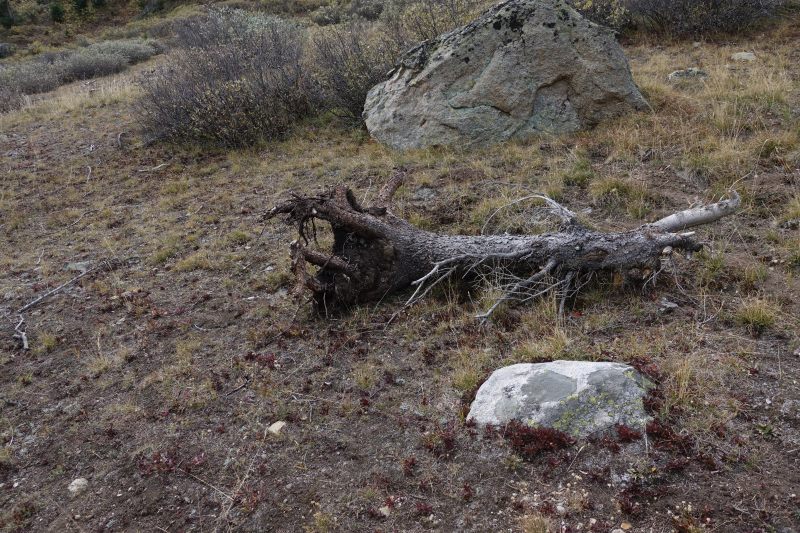 Later we saw this: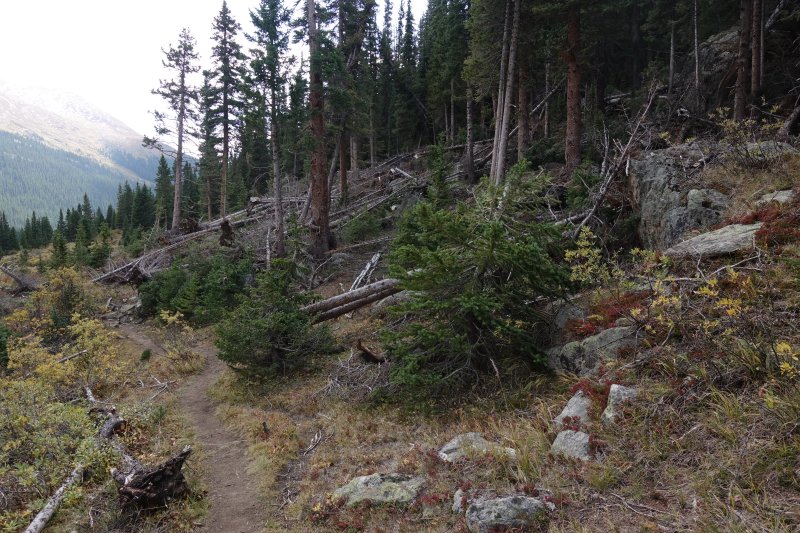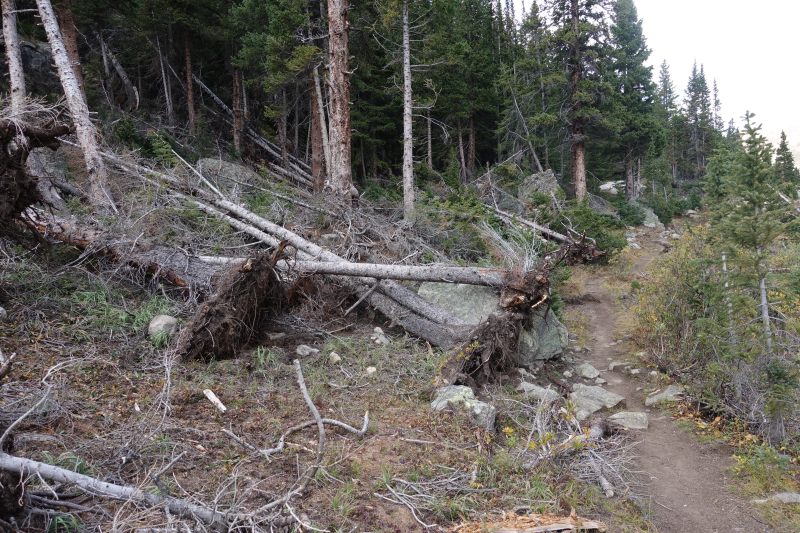 The trees had fallen up the hill. Looking at the mountains across the valley, the answer to what was going on became clear: an avalanche on the other side had been big enough to cross the valley and fell the trees on this side. The tree trunk above had probably also been carried across the valley in an avalanche.