A change of scenery
Tags: Colorado, hiking, Platte River
Date: September 15, 2020
After six months in Mexico our immigration papers were running out and we figured that the best way to get our status renewed was to go on a trip to another country. From Cancun airport, almost all flight were either domestic or to the USA. So it had to be a trip to the USA. In these times, we weren't going to visit a whole lot of people there, so we decided to try something new: a trip to the Rocky Mountains in Colorado. We bought the tickets ten days before departure and started planning.
Since we had to go, we might as well make the best of it. The main activity was going to be hiking in the mountains. September still has nice weather but with less crowds than in the summer. One issue we had to deal with was the altitude. We knew it was going to be tough to hike in the mountains after more than six months at sea level. To best acclimatize, we stayed two nights in Colorado Springs at about 1,850 meters of elevation. Then we moved on to three night in Buena Vista at 2,400 meters and finally three nights in Leadville at 3,100 meters.
Colorado is a state with high elevation. The highest point in Colorado is Mount Elbert at 4,401 meters which is only beaten by Alaska with Denali at 6,190 meters and California which has a 4,421 meter mountain (Mount Whitney). The lowest point of Colorado is at 1,010 meters which is the record for all US states.
We started our hiking on the way from Colorado Springs to Buena Vista with a fairly easy trail between 2,400 and 2,500 meters of elevation. The trail led to a river called 'Platte River'.
Getting ready: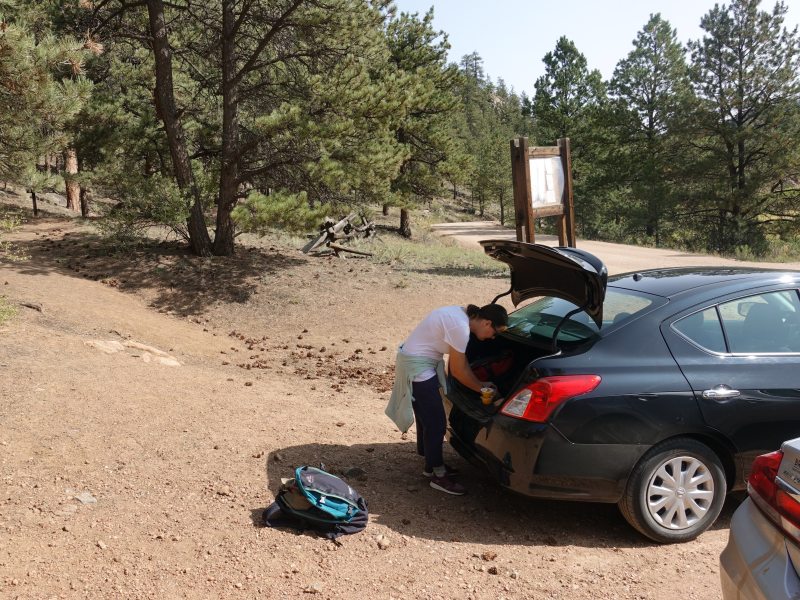 It was a hot hike on a wooded trail: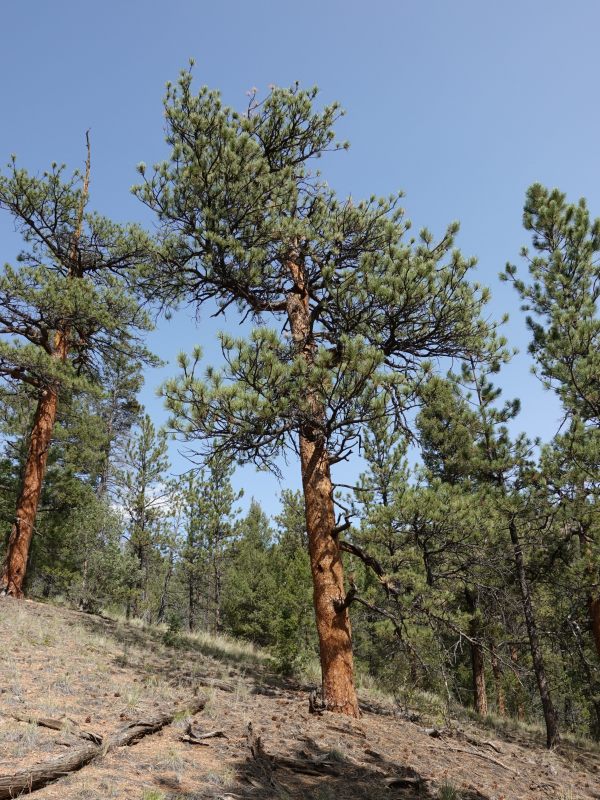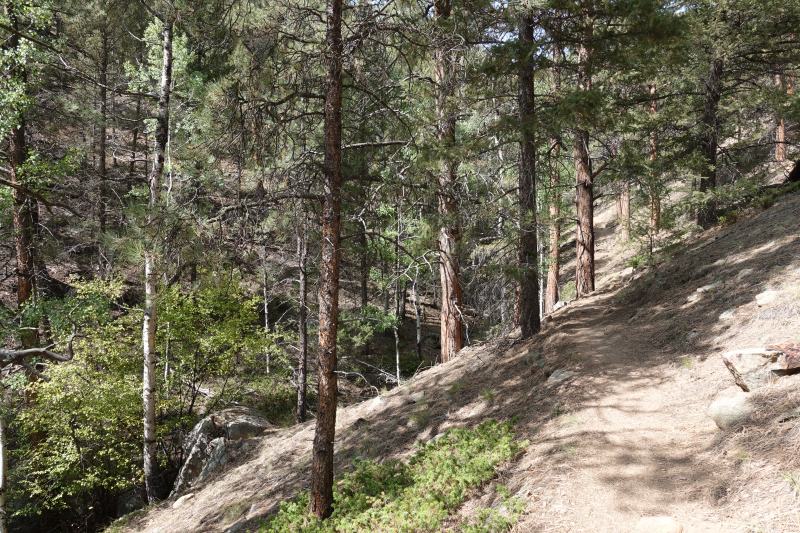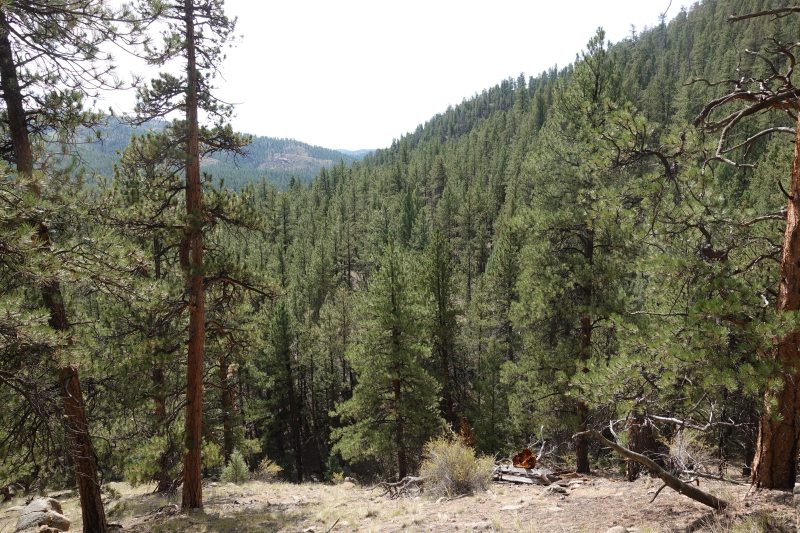 We saw many chipmunks: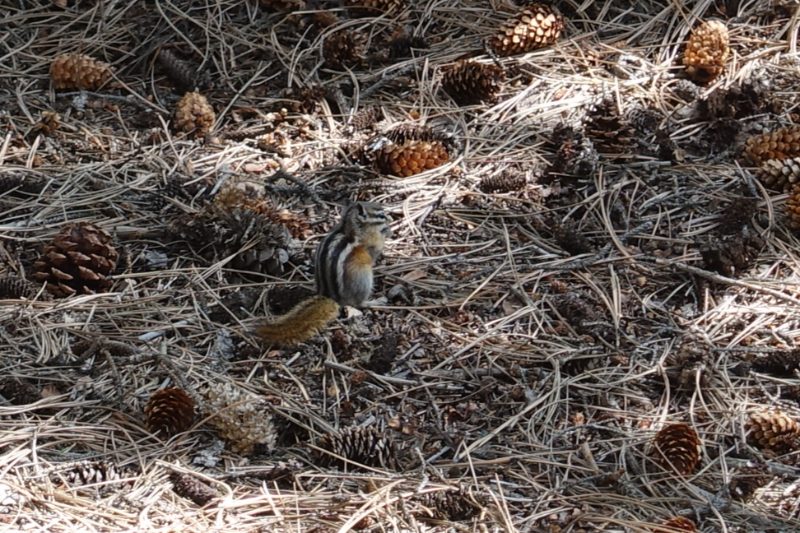 Chipmunks are in the squirrel family of animals.
After a while we reached Platte River: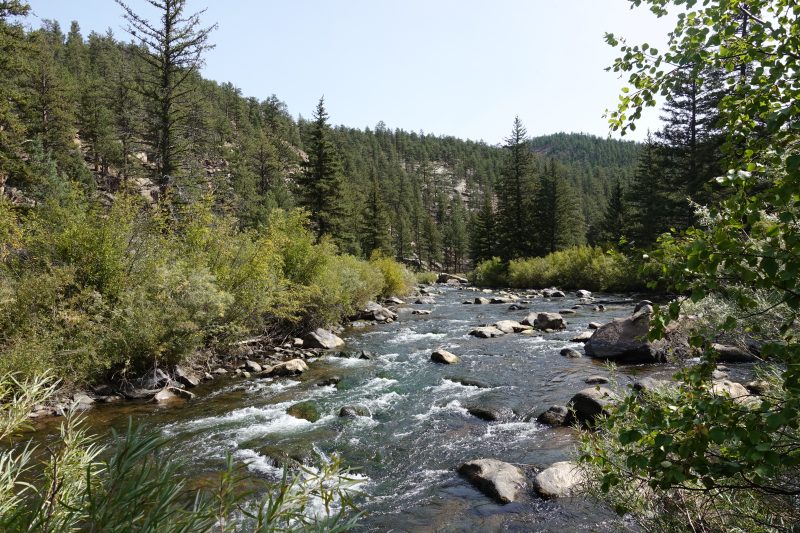 Lots of trees: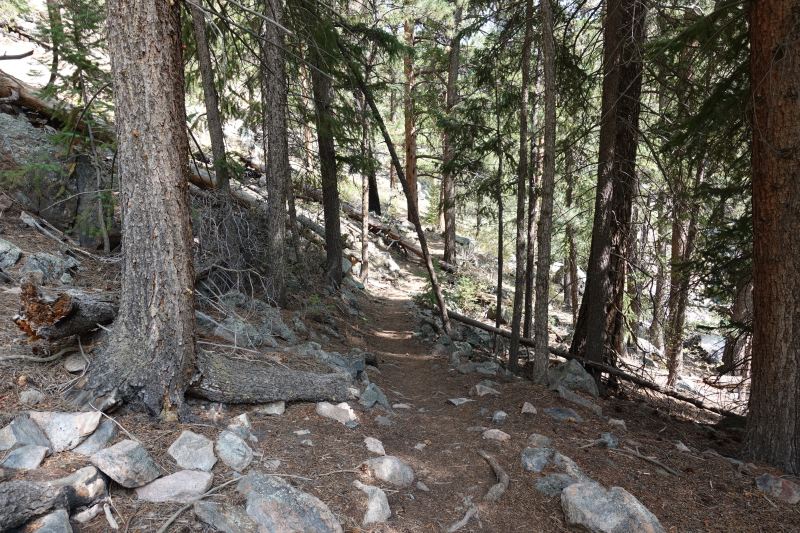 Toward the end of the trail, the river got narrower and steeper: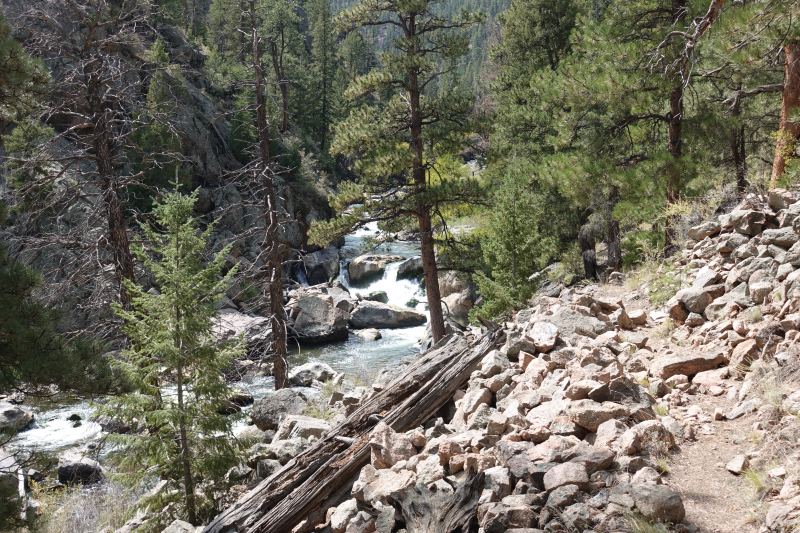 Bjarne taking a break: