Escudo de Veraguas
Tags: Escudo de Veraguas, Panama, food
Date: March 9, 2022
We sailed east from Bocas del Toro and stopped for a few days at an island called Escudo de Veraguas.
We anchored on the south side of the island and were reasonably protected from the swell. This side of the island is composed of tall, overgrown cliffs interrupted by small slivers of sandy beaches: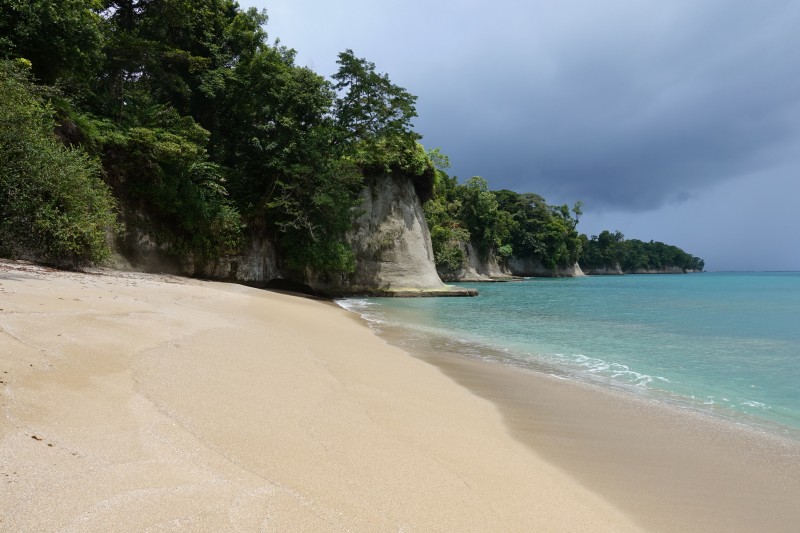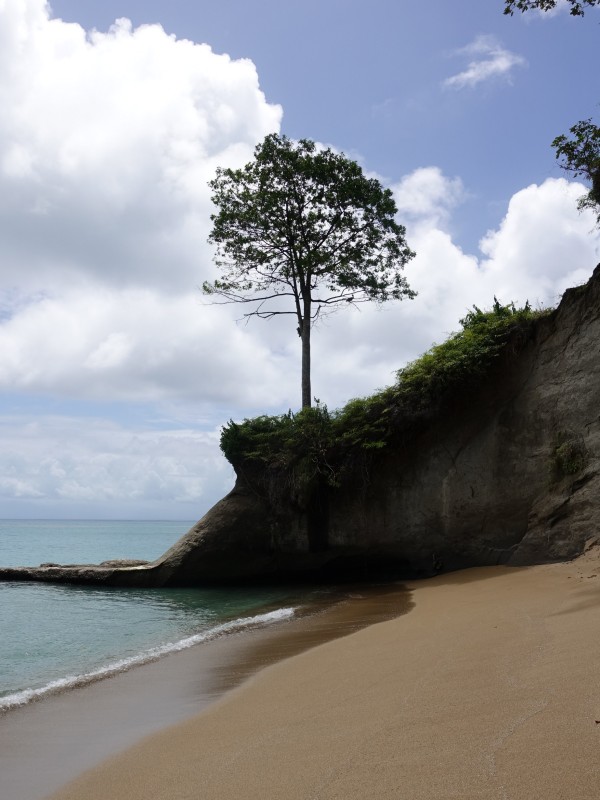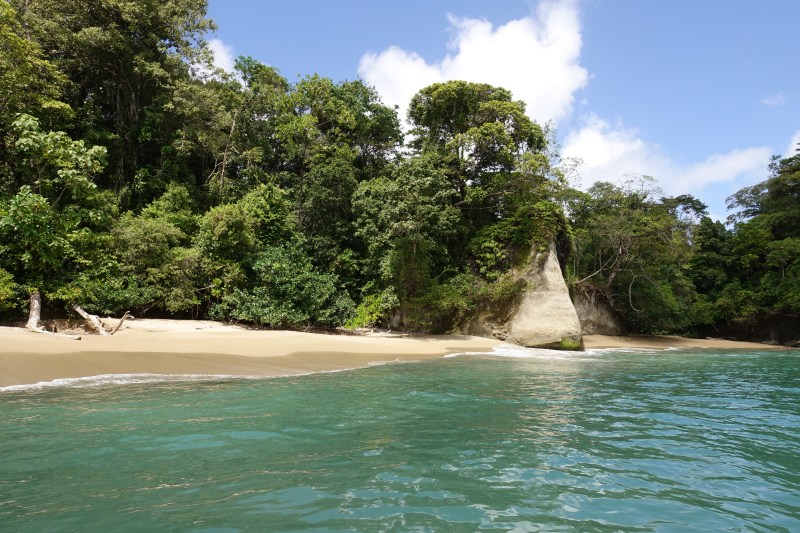 The cliffs are made up of quite soft stone and the erosion of the stone reveals embedded seashells: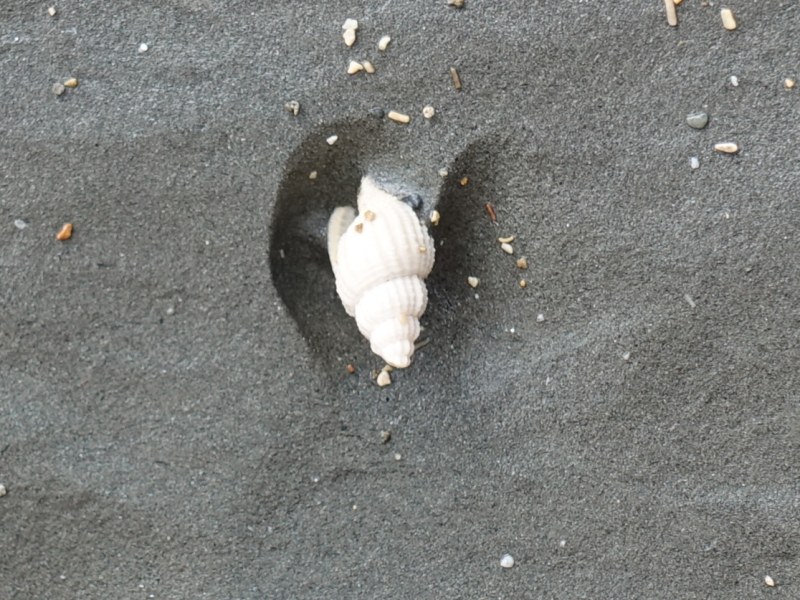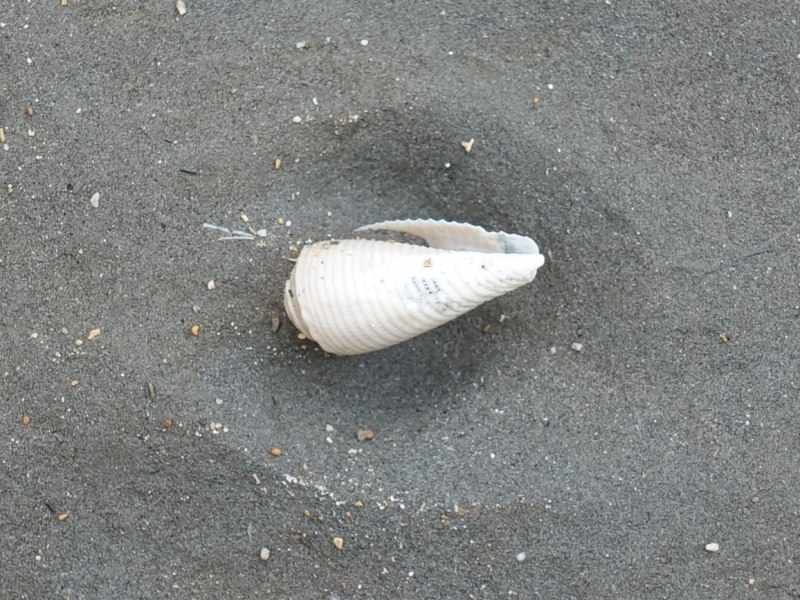 There are usually some swampy areas inland from the small beaches, or small waterways with lots of vegetation: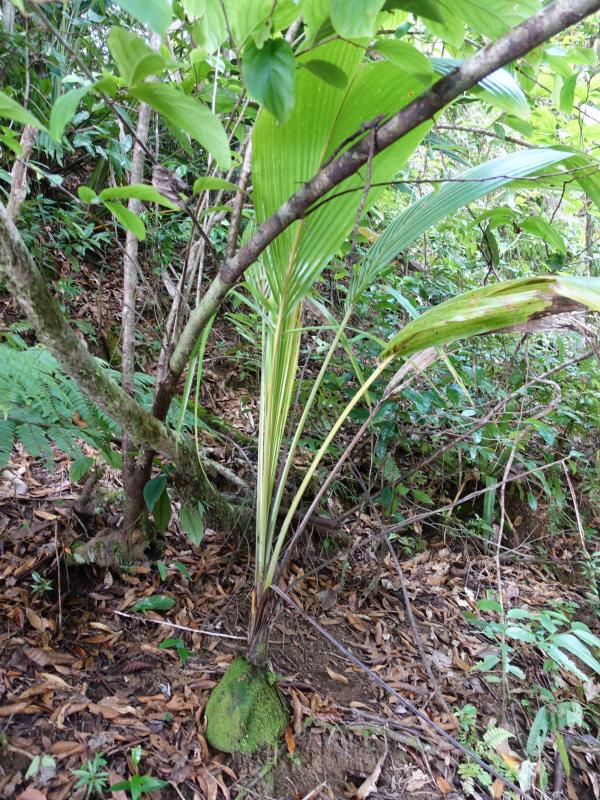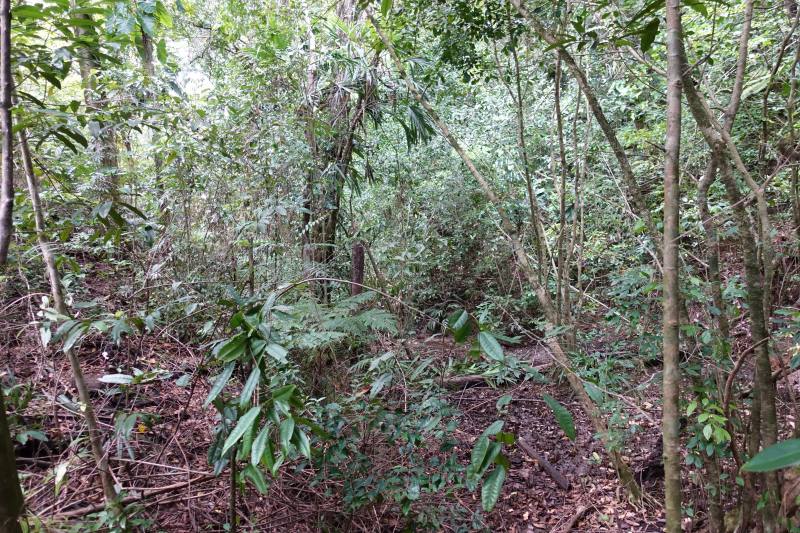 Bjarne lighting the barbeque during a colorful sunset: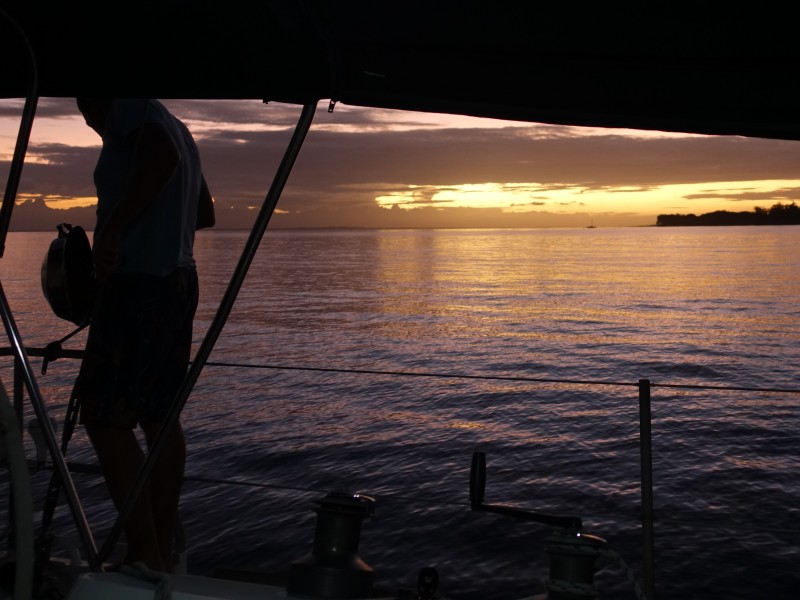 We went on a few dinghy rides during our stay at Escudo de Veraguas. The longest one took us all the way around the island. Here is a good view of the plant-covered cliffs with small beaches in between: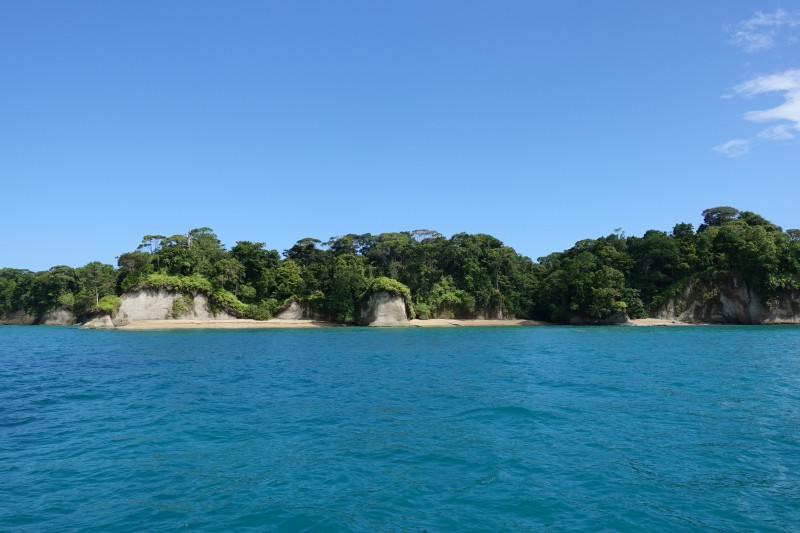 At the east end of the island we passed through a small canal between some smaller islets to get to the northern side of the island: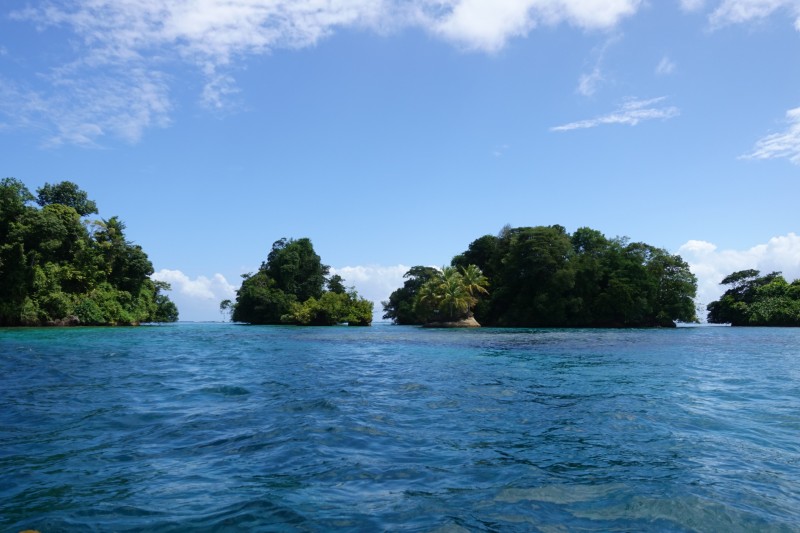 On this side of the island we could see the swell breaking over the coral barrier reef. There was a local fisherman in a small boat: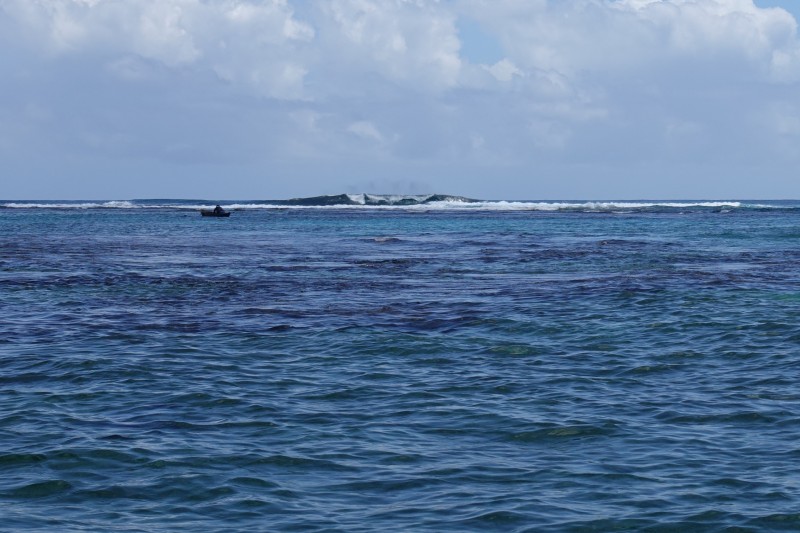 Houses on the northern side of the island: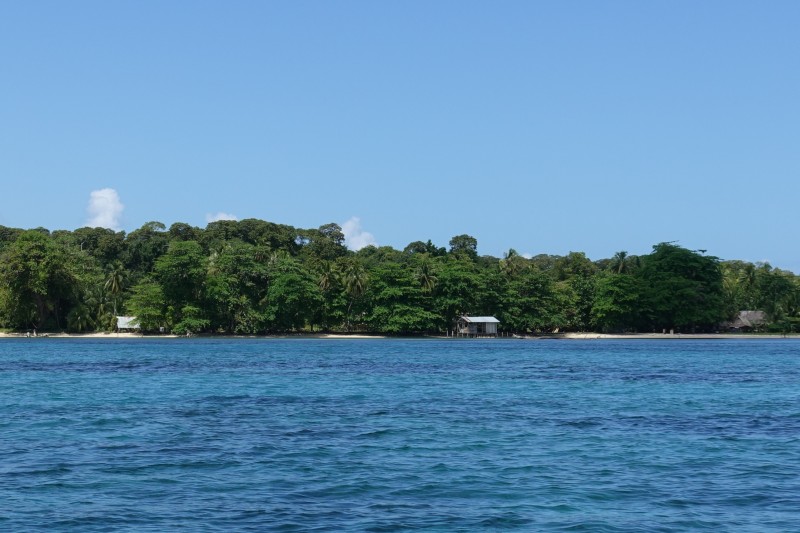 The eastern and northern shores were full of small islets, creating canals of calm water with beautiful colors and so clear we could see the fish swimming under the dinghy: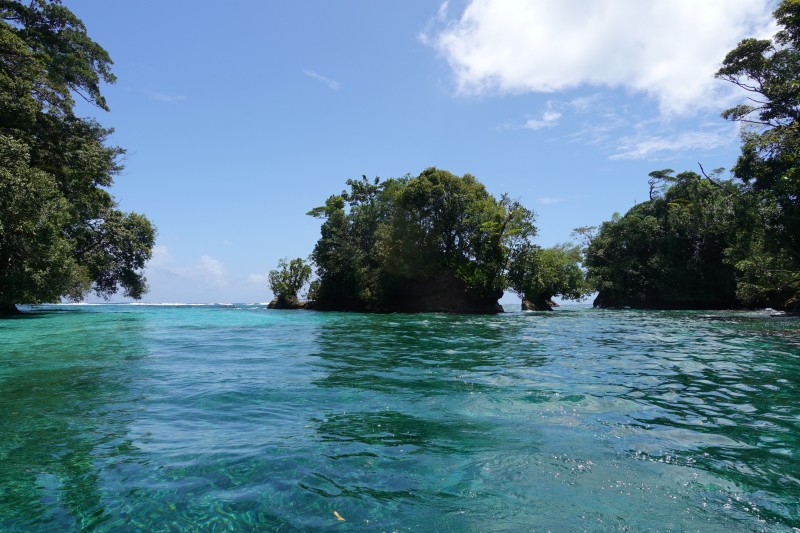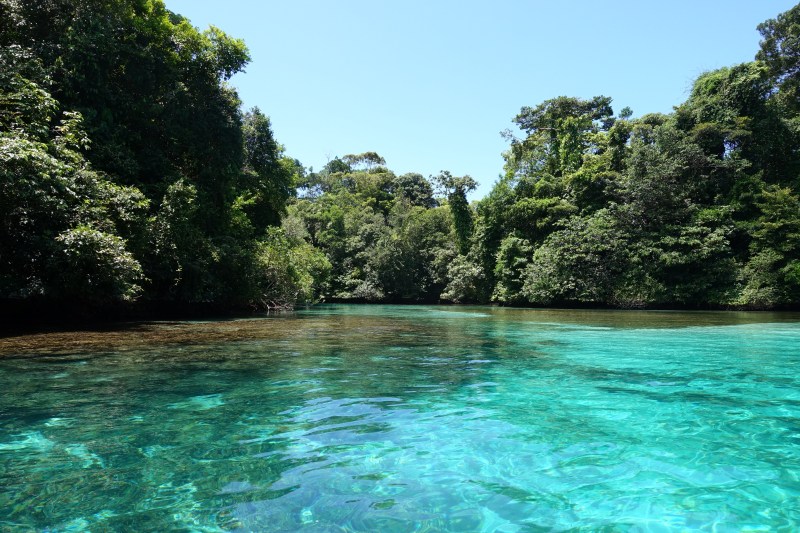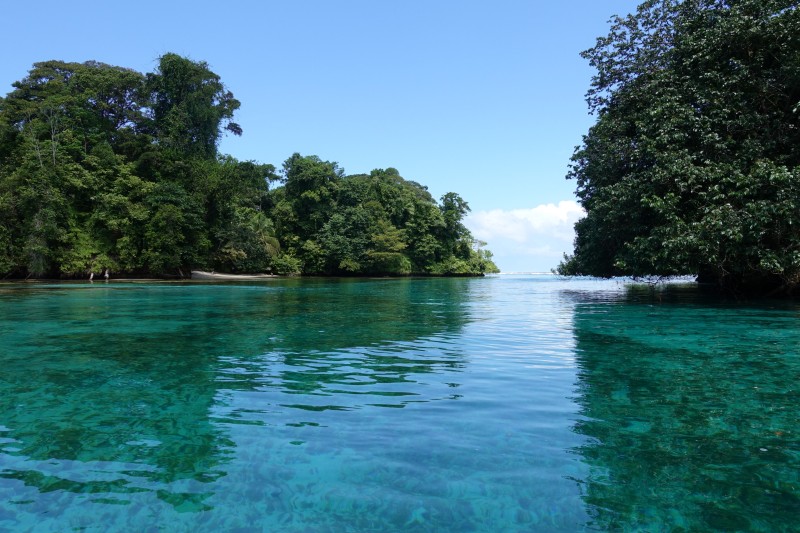 More of the small islets and the breaking waves beyond: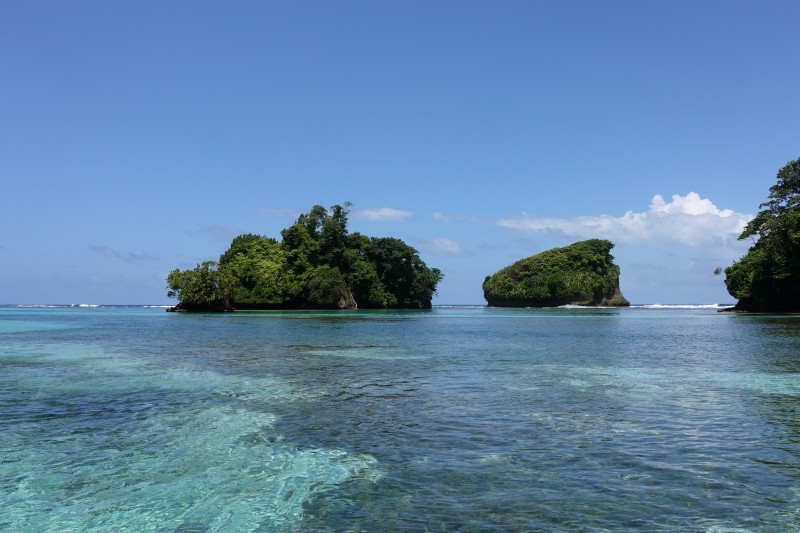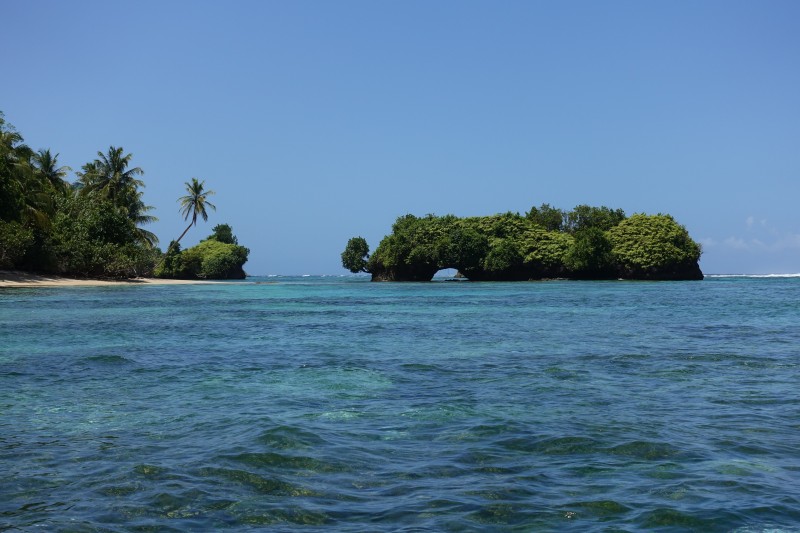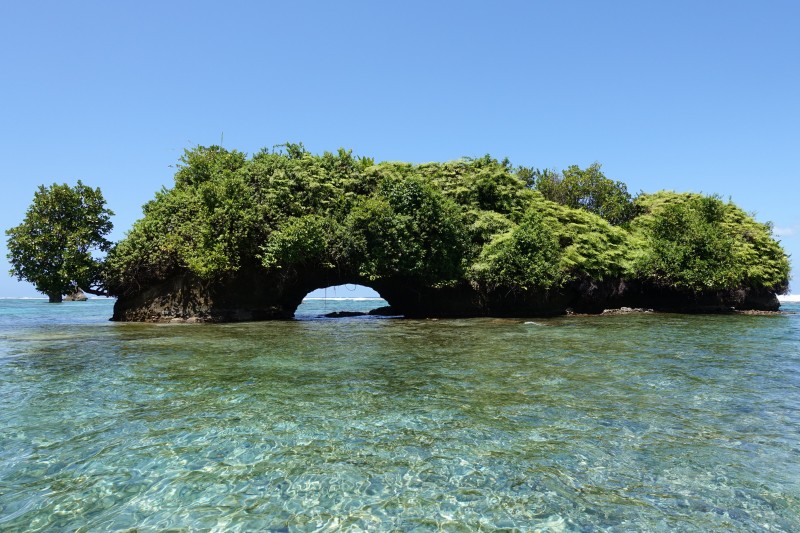 A young, local boy came up to our dinghy in his motorboat and talked at bit and gave us a fish he'd caught: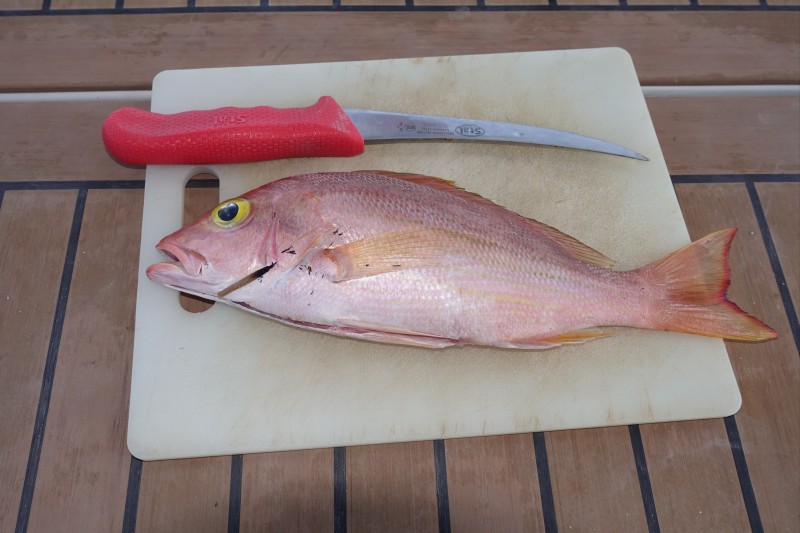 Once we were back on the boat, Felicie filetted the fish and made a lovely escabeche as a small appetizer.