Puerto Natales, Chile
Tags: Chile, Puerto Natales
Date: November 13, 2022
In the beginning of November we flew to Puerto Natales in Southern Chile, as a prelude to a cruise to Antarctica we had been planning since 2019. We stayed in a small cabin with a kitchen so we could cook or own meals. Our cabin was no. 2: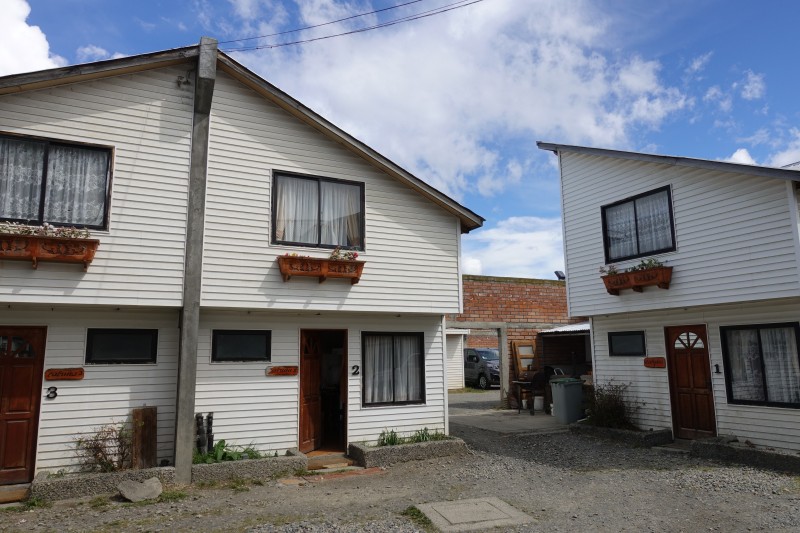 Street view in Puerto Natales: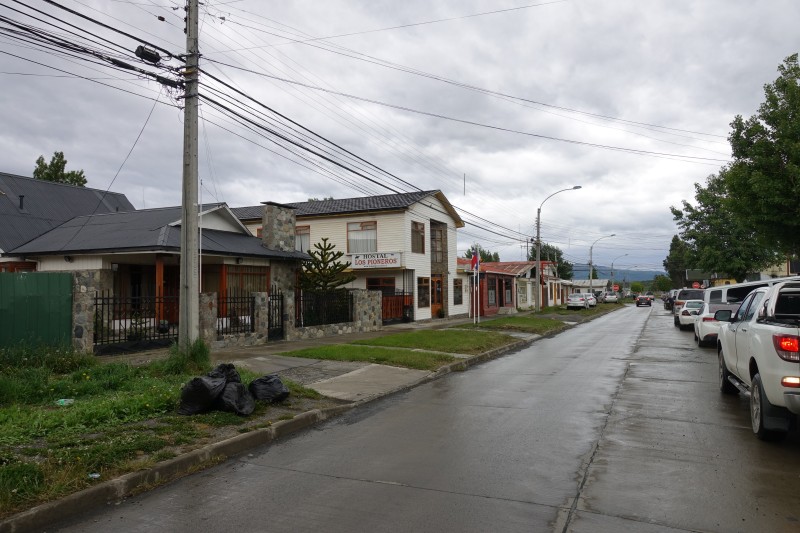 Another view towards the fjord: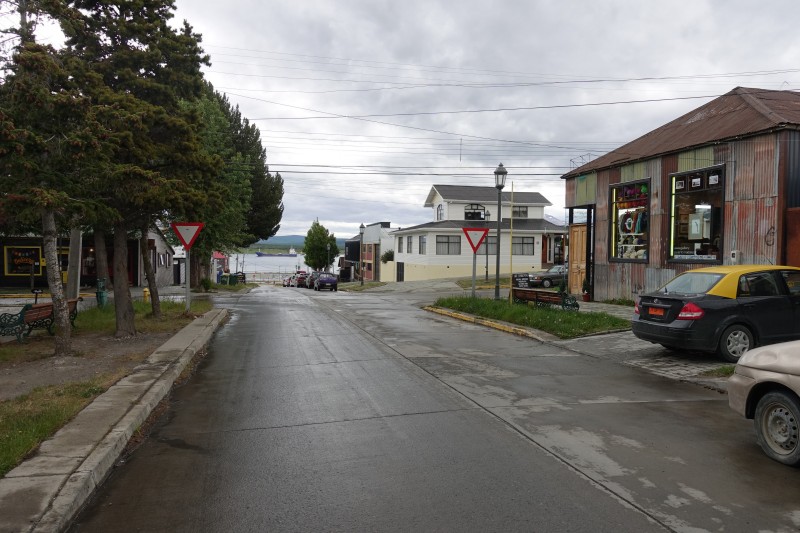 A large monkey puzzle tree in a front yard: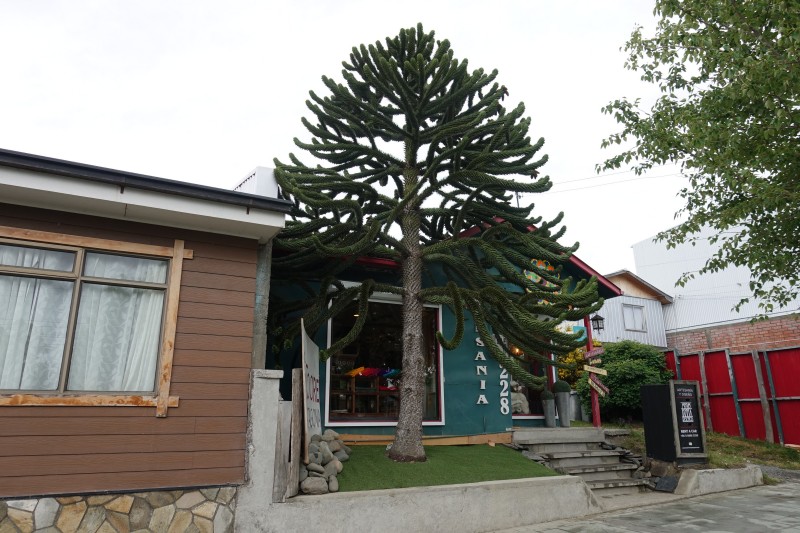 The Flag of Magallanes y la Antártica Chilena Region next to the Chilean national flag: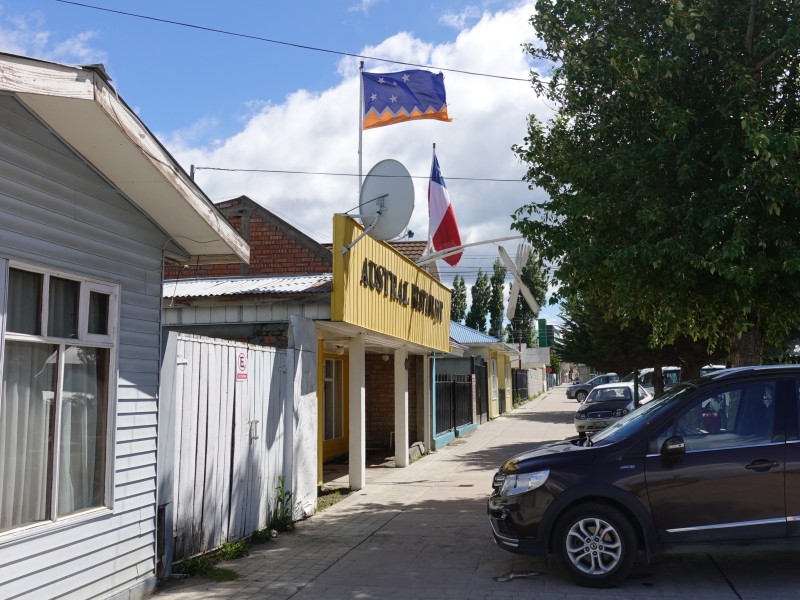 A lot of the plants in town, both on the side of the road and in the yards, were well known to us. Many were flowering here in the spring of the southern hemisphere.
Dandelions: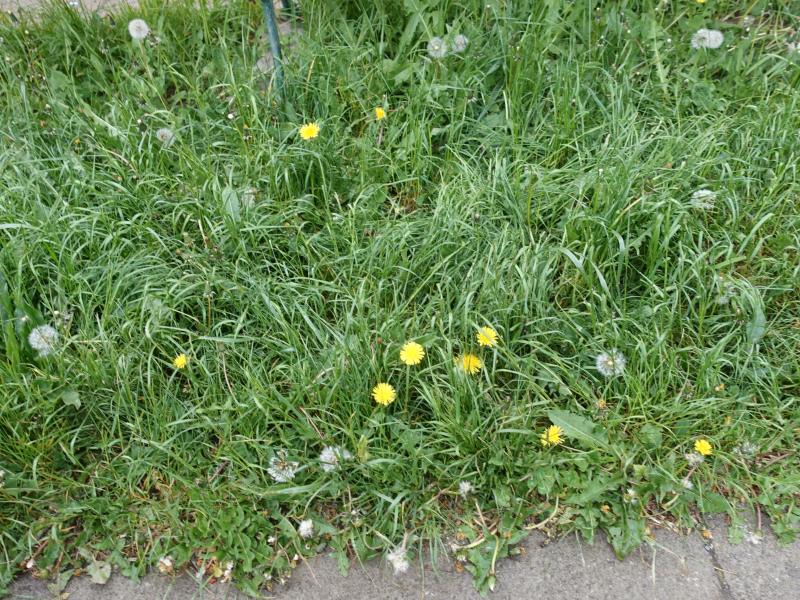 An elder tree: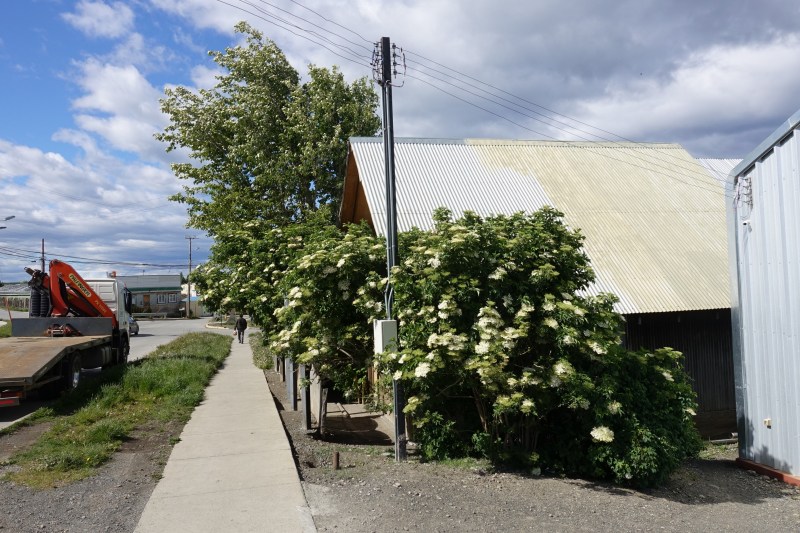 A large lovage: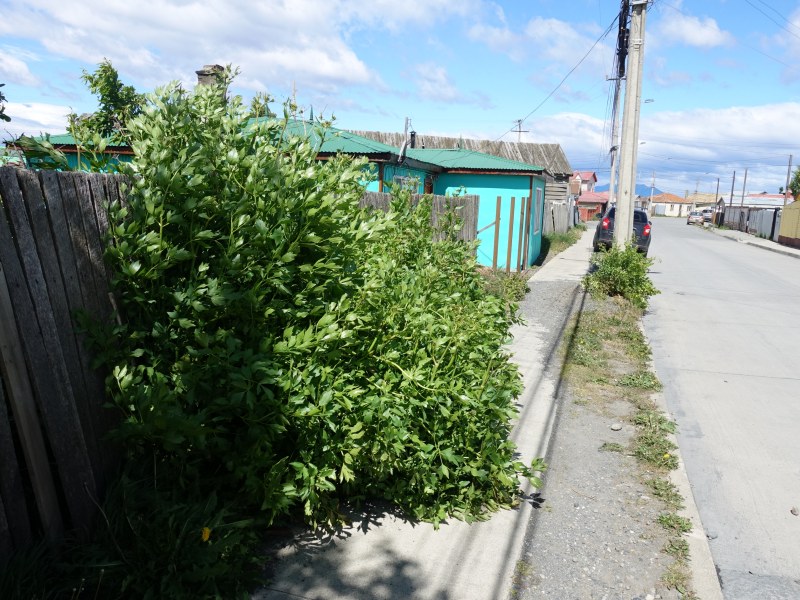 Down by the fjord are several ferry docks. Here two large truck each carrying a sea marker were waiting: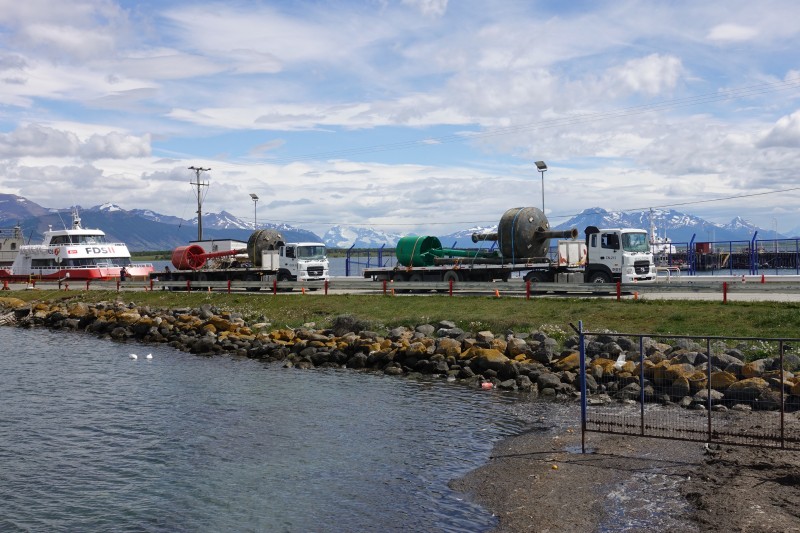 View of the mountains beyond the fjord: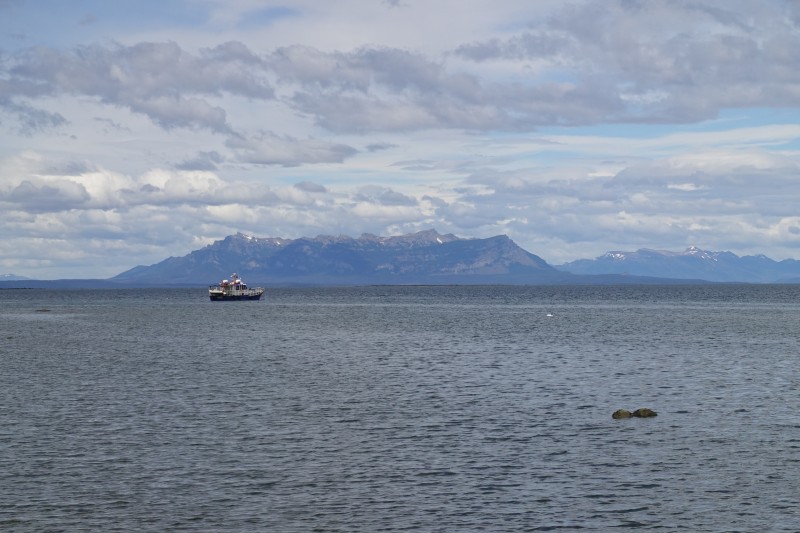 We walked along the water edge looking at the many, many birds. Here a couple of oyster cartchers close to the beach and swans in the background: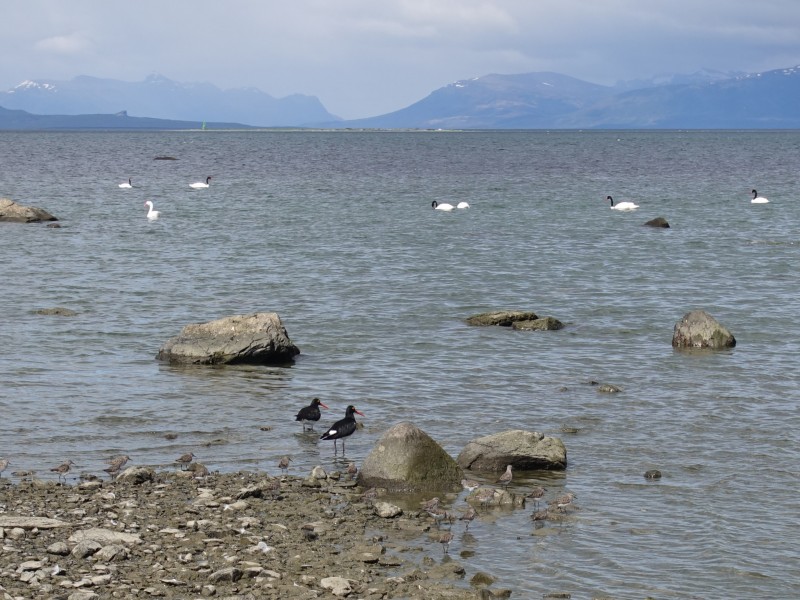 We saw large gaggles of these black-necked swans: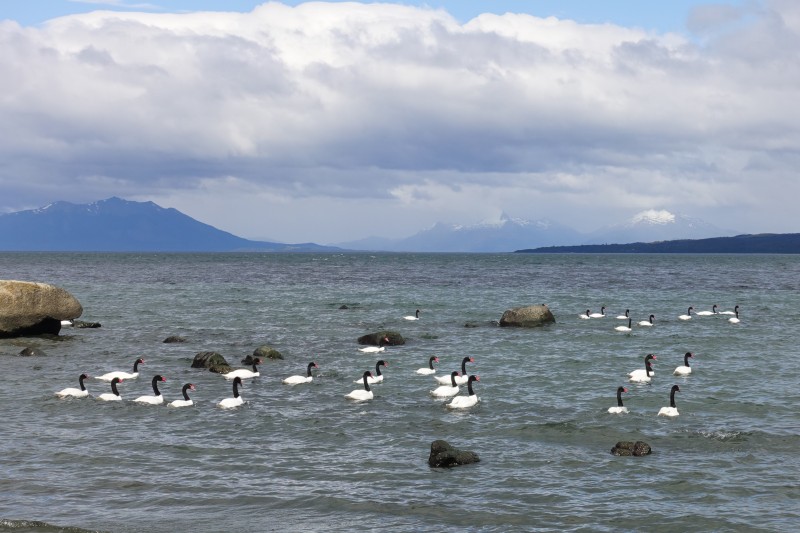 All the white spots on the water are black-necked swans: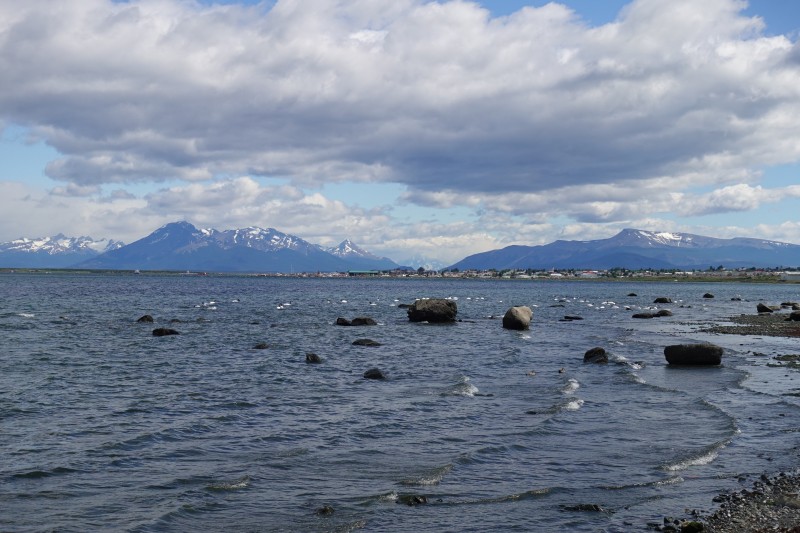 These swans are found throughout the Southern-most part of South America all the way up to Central Chile.
This predatory bird which was probably scouting for chicks in other birds' nests might be a cinereous harrier: