Rio Sucio II
Tags: Darien, Panama, Rio Sucio, sailing
Date: January 20, 2023
On our next dinghy ride on the Sucio River maze we saw quite a lot of these in the water: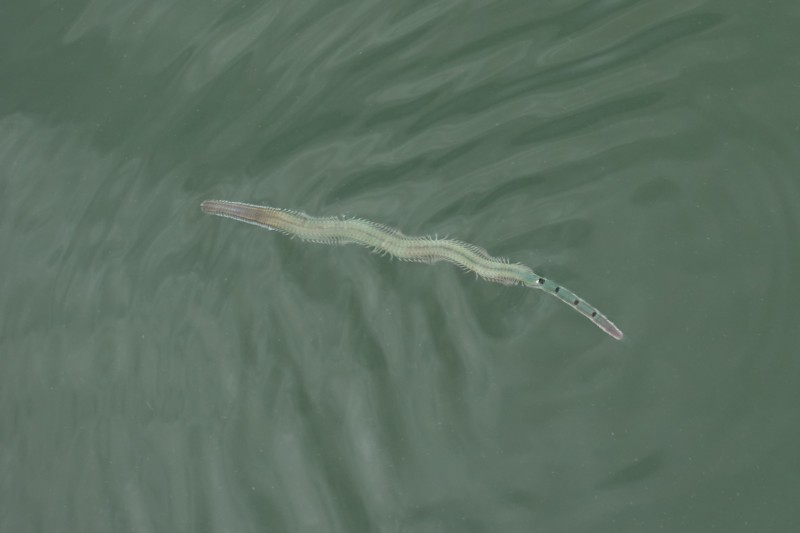 We're not sure what they are, but probably some sort of marine worm, although we haven't been able to figure out what species it is.
Again we saw lots of birds. Here a little blue heron: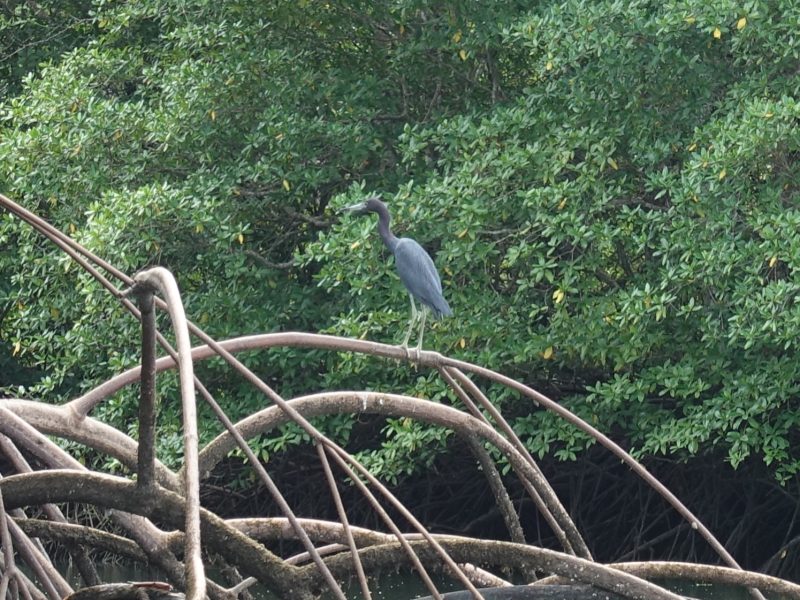 Maybe a Hudsonian whimbrel: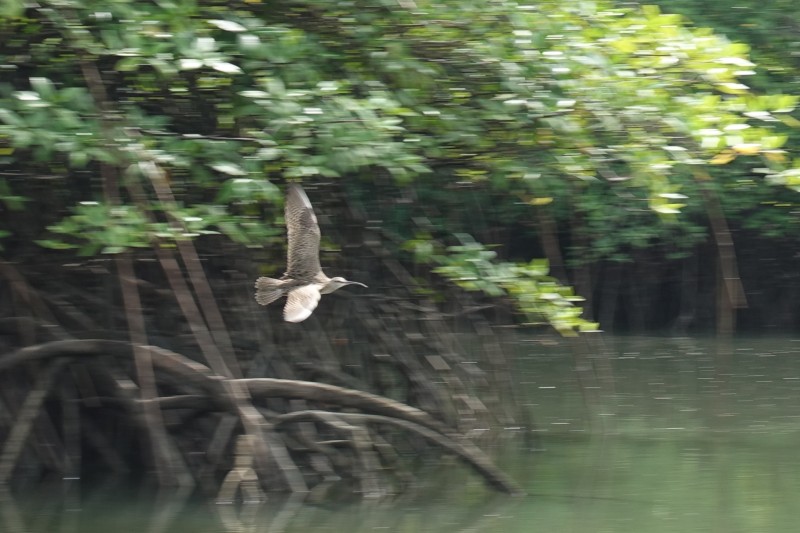 A lot of the large trees grow in a peculiar way, probably due to the large tides. Part of the roots are above ground and water so the bottom end of the tree trunk seems to float above the surface: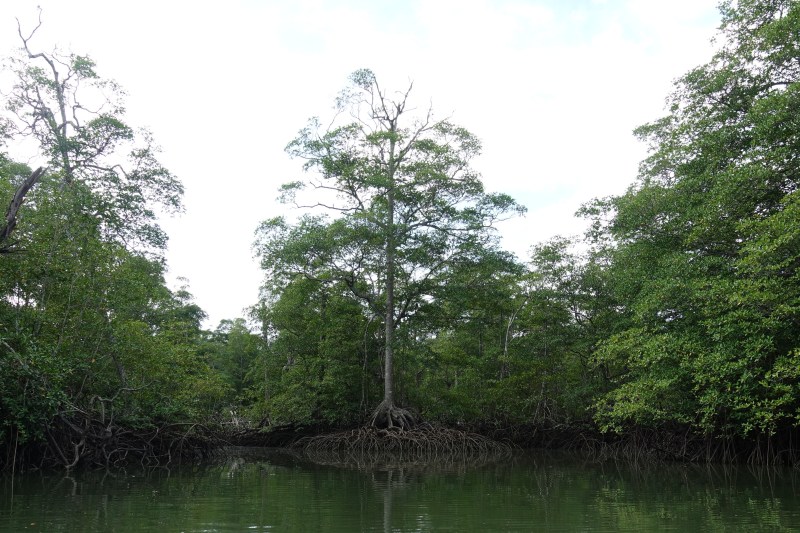 American white ibis and two little blue herons: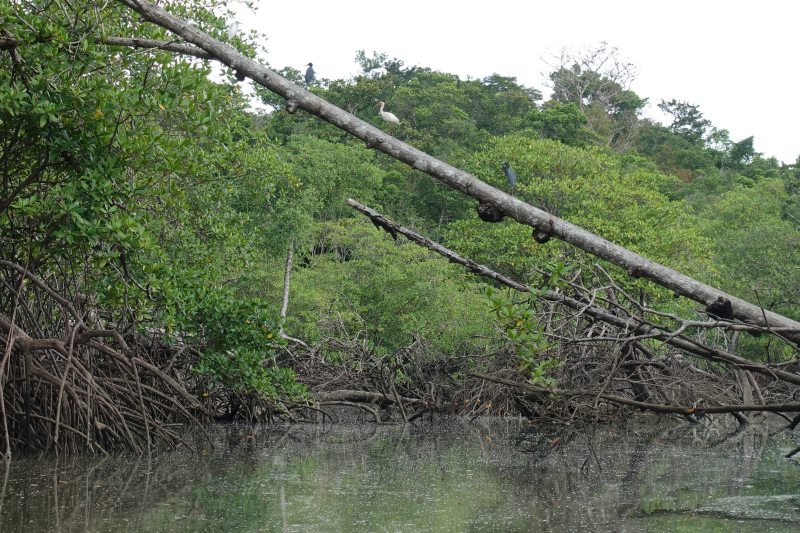 Maybe a great-tailed grackle (male) and a female or juvenile on following picture: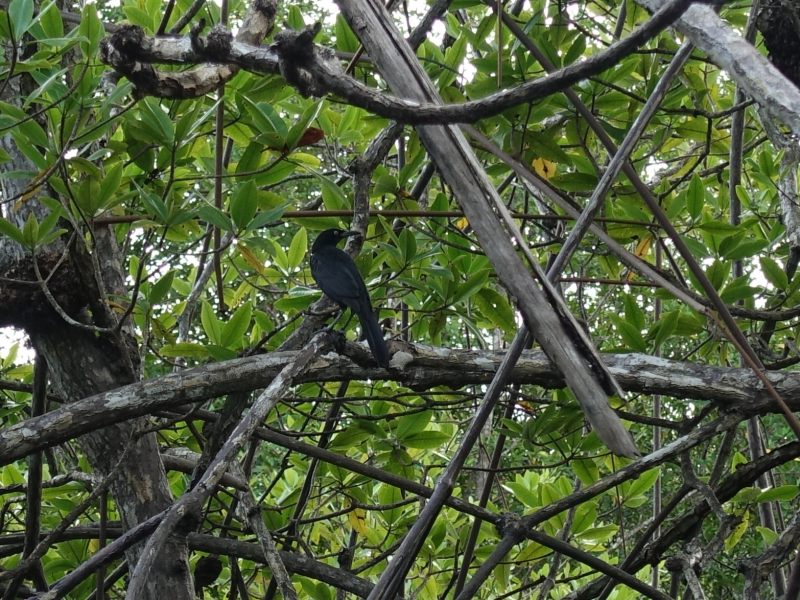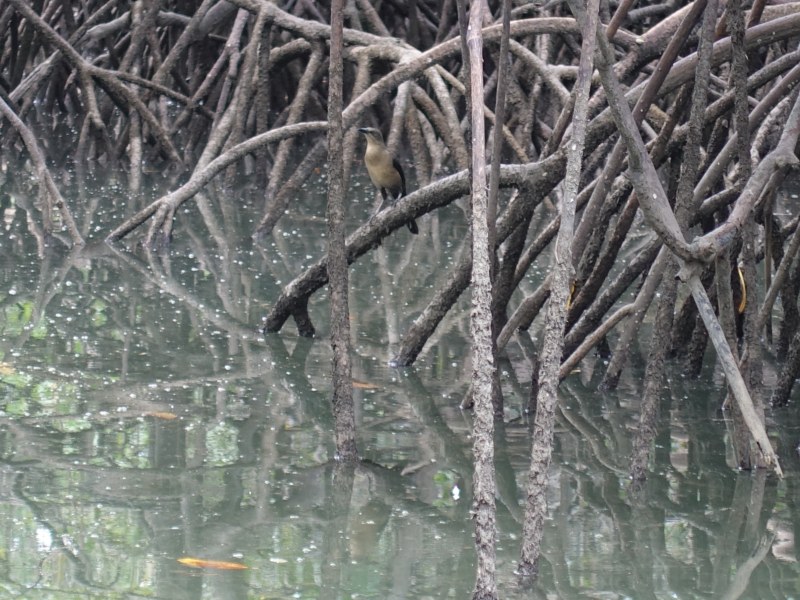 American ibis and little blue heron: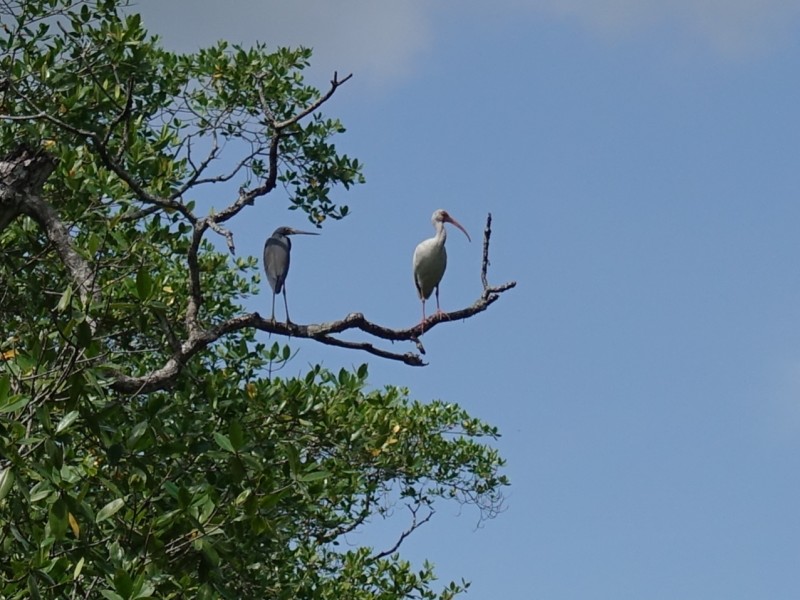 Another "floating" tree trunk: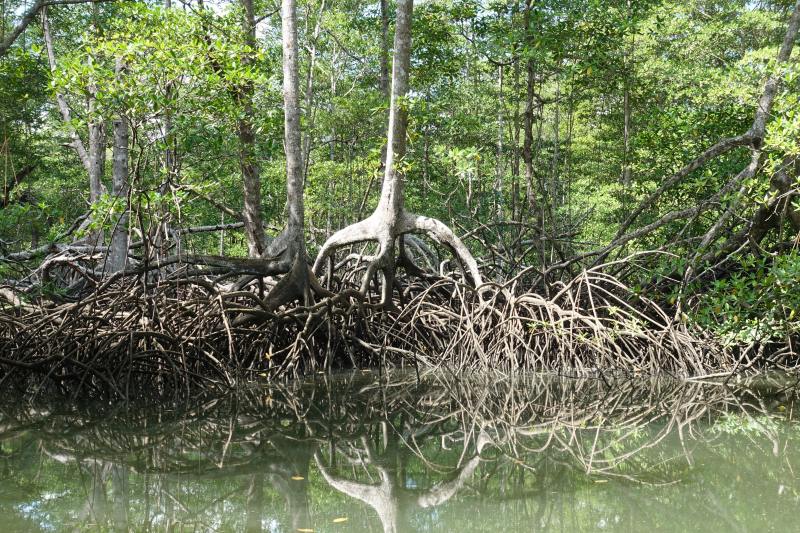 A fuzzy moth landed in the cockpit one evening and sat on the ceiling for a while: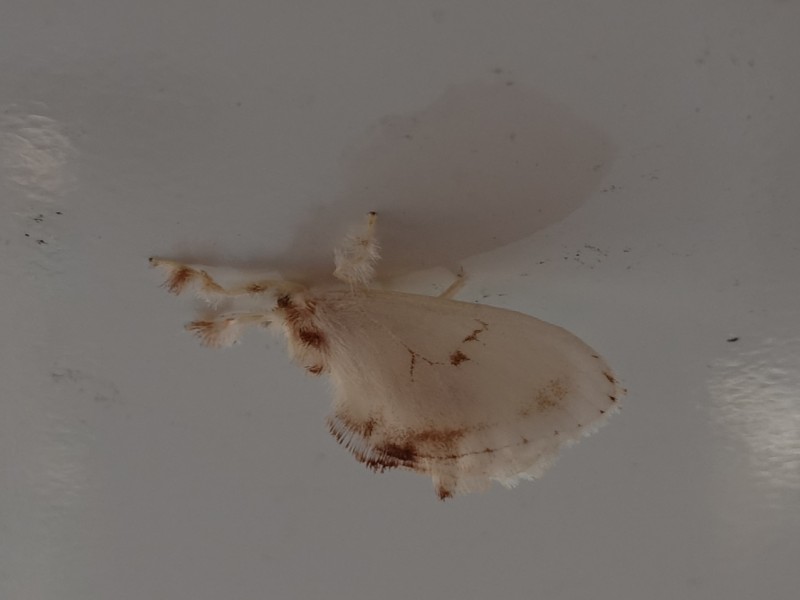 After 10 days in Darien we left to go back towards the Islas Perlas. We didn't get quite as much action as when we went the opposite way but did see a few things.
A frigate bird up against the veiled sun: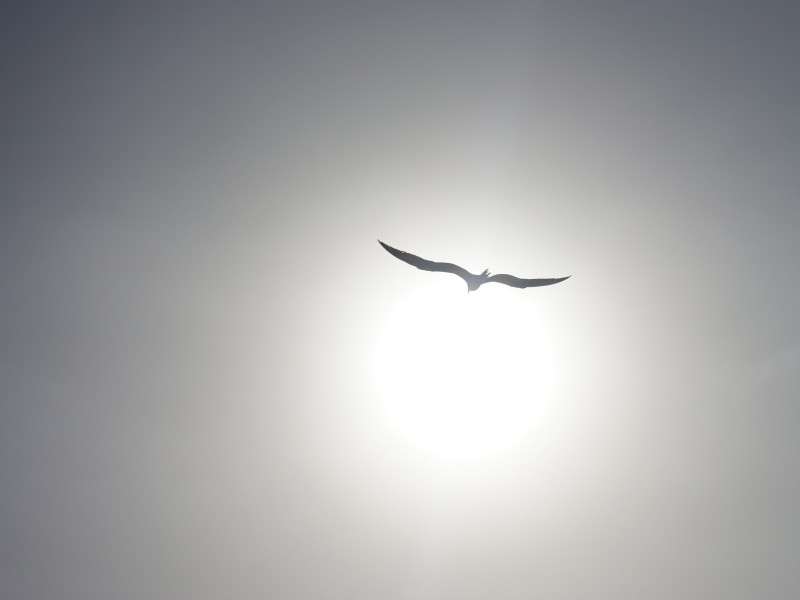 A fishing boat loaded with dozens of pelicans and even more pelicans sitting on the water around the boat — waiting for fish: