Monteverde
Tags: Costa Rica, Monteverde, Monteverde Ecological Sanctuary, Santa Elena Cloud Forest, Valle Escondido, food
Date: April 6, 2023
After Drake Bay, we sailed to a town called Puntarenas where we docked in the local yacht club. They were very helpful and helped getting some practical things sorted out. The yacht club is a small way up a very shallow river, so we had to enter at high tide to make it there. It was very hot in Puntarenas and one of the reasons for going there was that we could leave the boat and head into the Monteverde mountains for a little while. We went to the town of Santa Elena where we stayed in about 1,400 meters of elevation. It was still nice and warm, but not crazy hot like in Puntarenas. In fact it was cool enough that we had hot cocoa one day: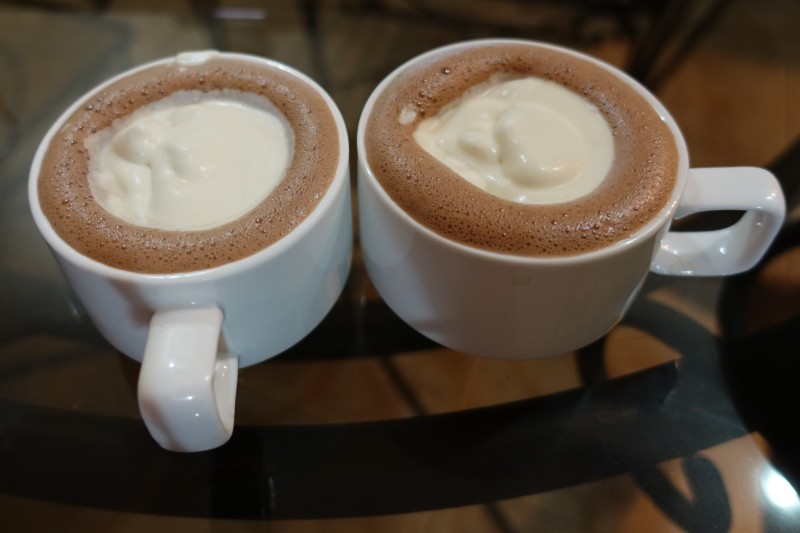 The Monteverde region is most known for its cloud forests which are very humid forests that are often enclosed in clouds. We enjoyed many hikes around the area. Here is a typical picture from a cloud forest a bit further up the mountains (this is Santa Elena Cloud Forest):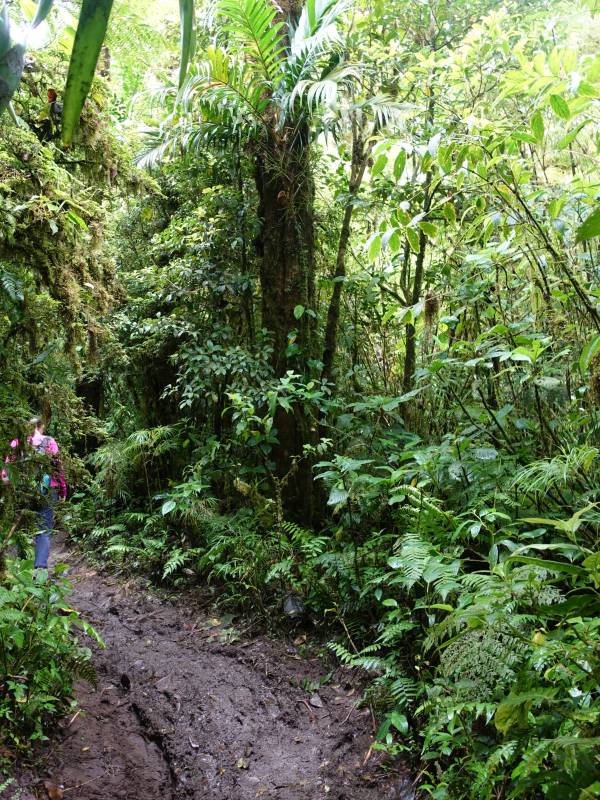 The trails were a bit muddy and notice how there are plants everywhere. Plants even grow on the trees and other plants grow on top of the plants on the trees, etc.
There were also some forest reserves close to town. They were much drier but it was easier to spot birds and other animals there. Here is a picture from Monteverde Ecological Sanctuary: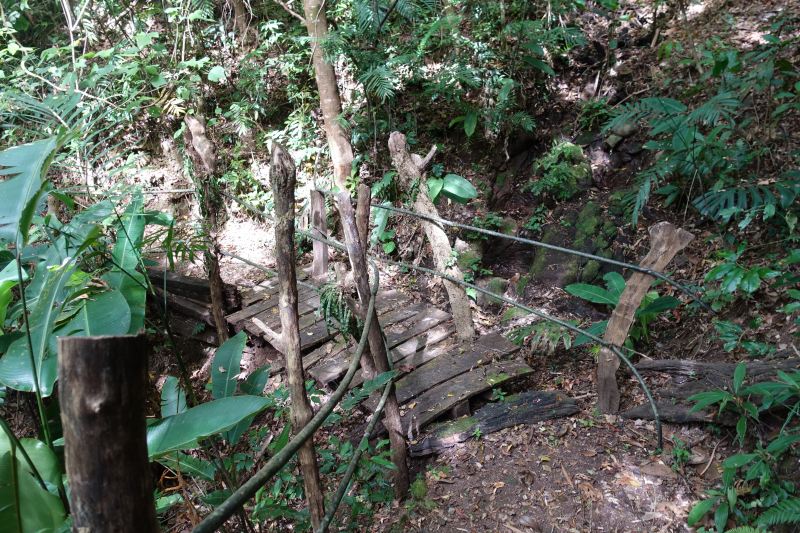 The landscape was very rugged with mountains and valleys all around. This is Valle Escondido which is also close to town: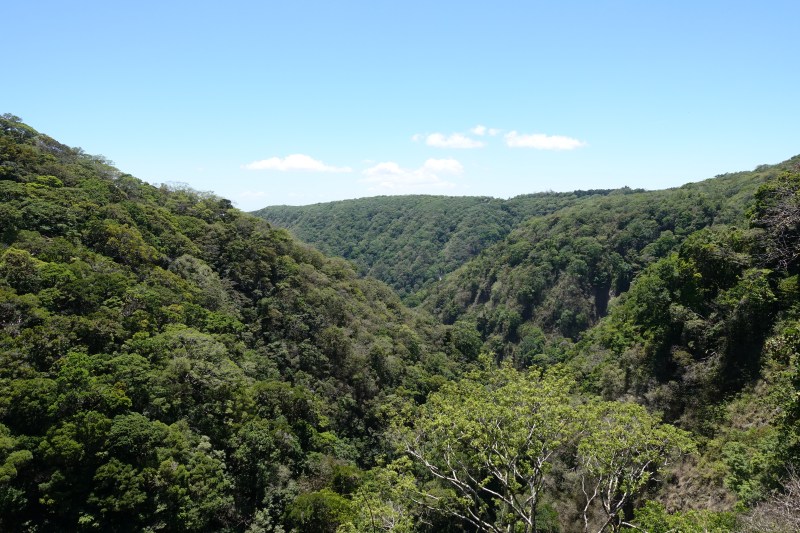 Most of the time in Monteverde, we stayed in a beautiful apartment a bit outside town. Here is the garden as seen from our balcony: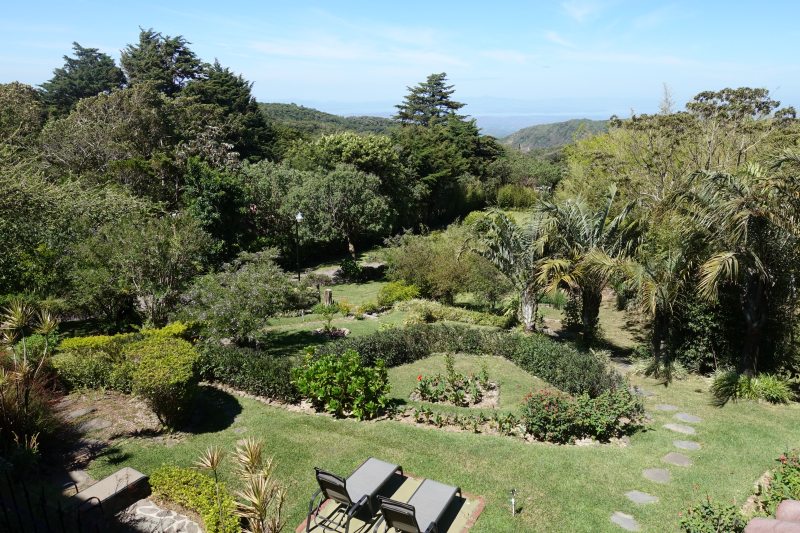 Notice that you can see a bit of water in front of the mountains in the distance. That is Nicoya Bay which is where Puntarenas (and Amanda) is located.
We stayed in Monteverde for ten days, so celebrated Bjarne's birthday there: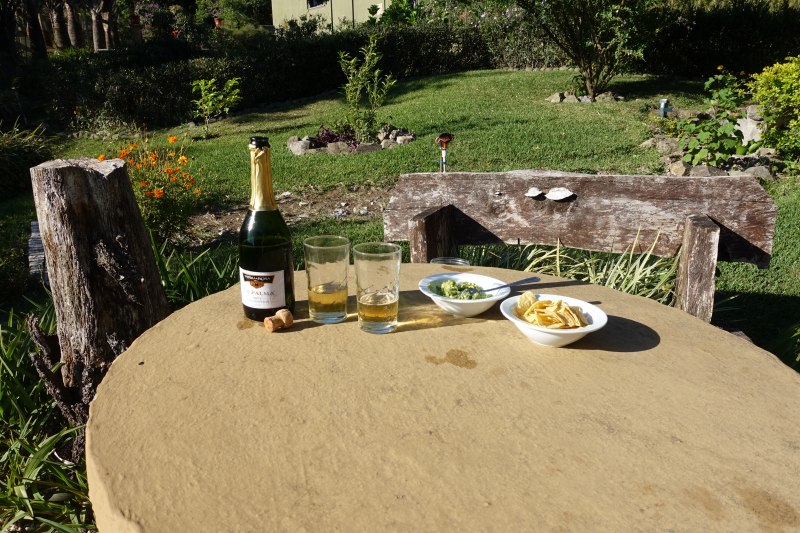 The traditional strawberry birthday cake: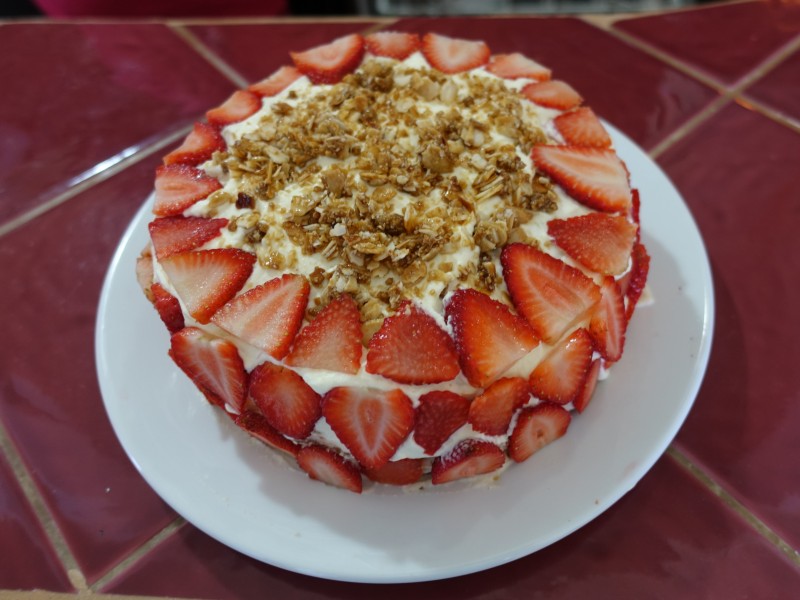 You might notice that this post is marked April 6 even though Bjarne's birthday is later. Normally the posts are marked by the date of the last events in it, but our posts from Monteverde are a bit different. Instead of writing a post about each day, we have made posts about different subjects, and set the dates so they show up in the most meaningful order on our website.
Monteverde would be our last stay before sailing to Mexico, which is somewhat north (and west) of Costa Rica. The furthest south we got this time around was a bit more than 7 degrees north in Panama and Puntarenas is around 10 degrees north. One of the things we have enjoyed here was to easily be able to see the Southern Cross constellation. Bjarne took a picture of it from the garden by the apartment: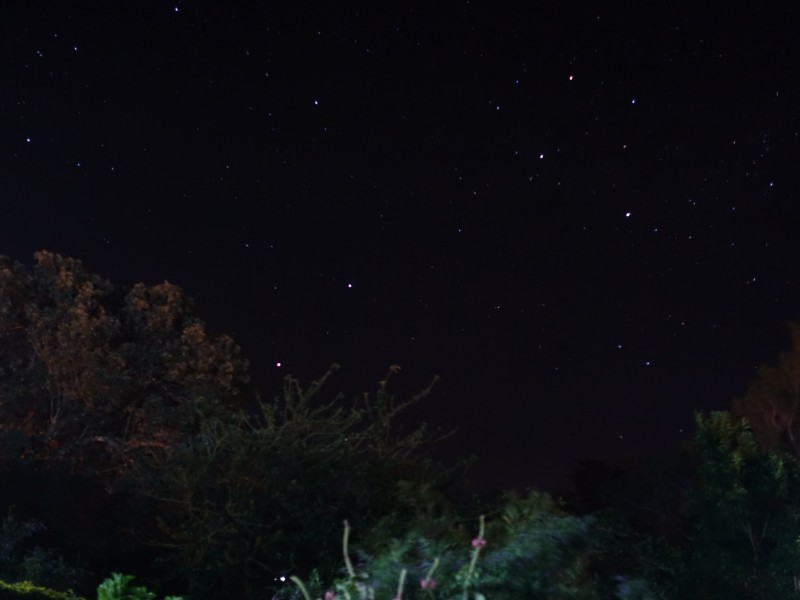 The Southern Cross is the cross made up of the four brightest start in the upper right hand corner of the picture. The bright pink star down and left from the center of the picture is Alpha Centauri, which is actually a triple star system. This smallest of these three stars is the closest one to Earth at 4.2 light years away. It is called Proxima Centauri and is small enough not to be visible to the naked eye.