To Guatemala
Tags: caving, Guatemala, Mexico, Puerto Aventuras, Rio Dulce, sailing
Date: November 26, 2019
We spent a lot of time in Mexico from March until now. Bjarne did a lot of cave diving and we both did some ocean diving together. Felicie learned a lot of Spanish and we had a great time with all our new friends there. However, we decided that it was time to move on and headed south. Leaving the marina at Puerto Aventuras (picture by our friend Steve):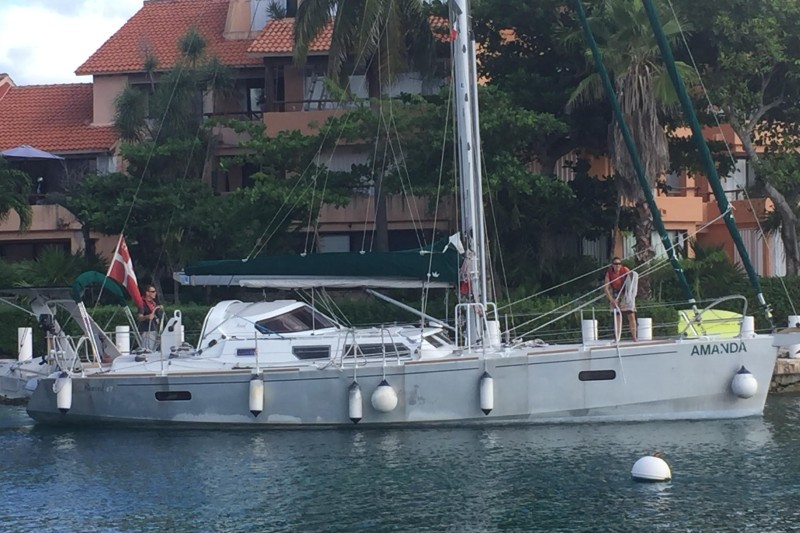 We sailed through Belize to Guatemala and the trip took a little less than three days of sailing day and night. It was a good trip with mostly calm seas and following winds. Guatemala has little coast to on the Caribbean side, but the river called Rio Dulce enters the sea here and that is our destination.
Right at the river entrance is a town called Livingston. It is unusual in several ways: there are no roads leading to it, so everything comes in and out by boat. The other thing is that a large share of the population are Garifuna which is a people that originate from the island of St. Vincent and are descendants of a mixture of Africans and the Caribbean Arawak people. In 1796 and 1797 the British killed about 2,800 Garifuna and in March of 1797 exiled another 2,200 by putting them on ships near St. Vincent and sent them to Roatan in Honduras. The Garifuna of Livingston are mostly descendants of this group of people and many still speak a language that comes from the original Arawak language.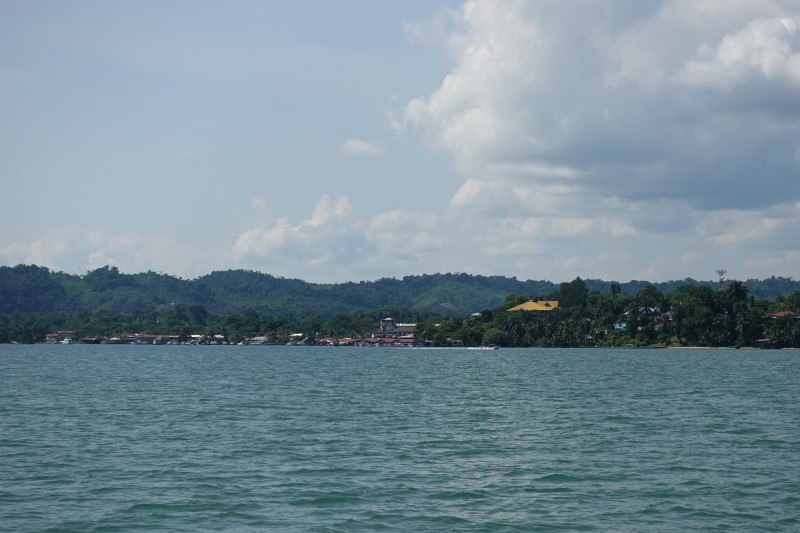 A gas station: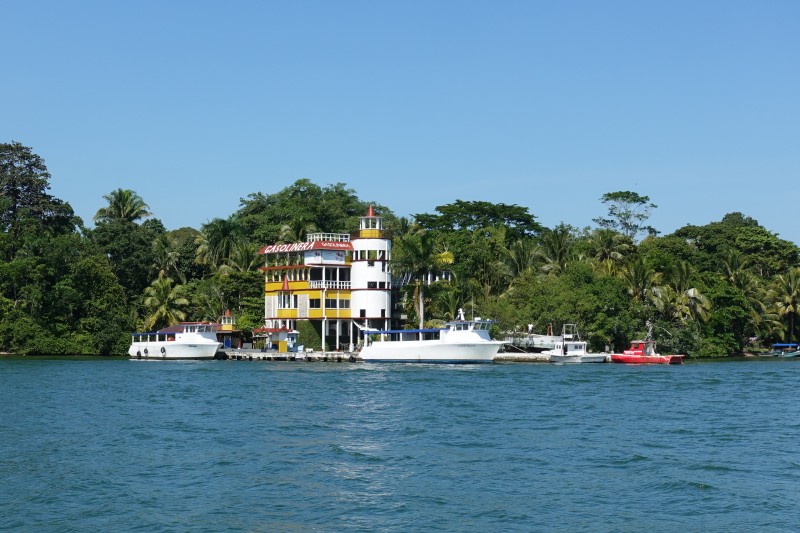 Here is the dramatic entrance to the Rio Dulce: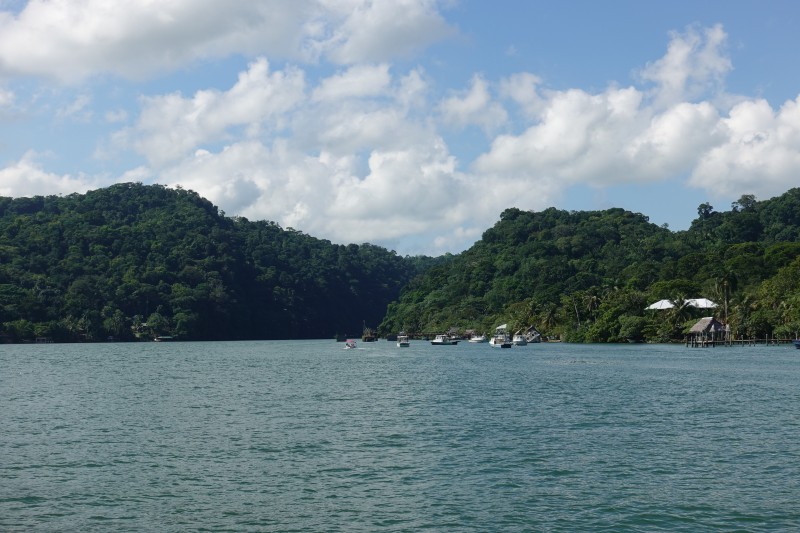 Going up the steep banked river: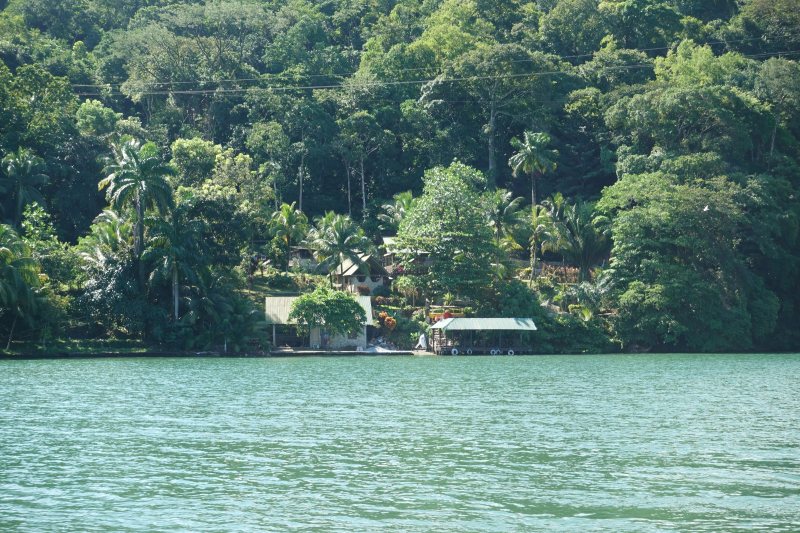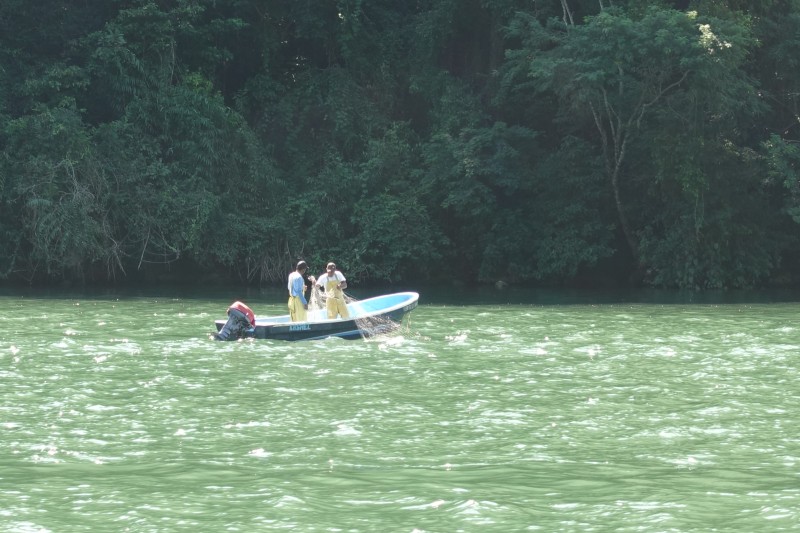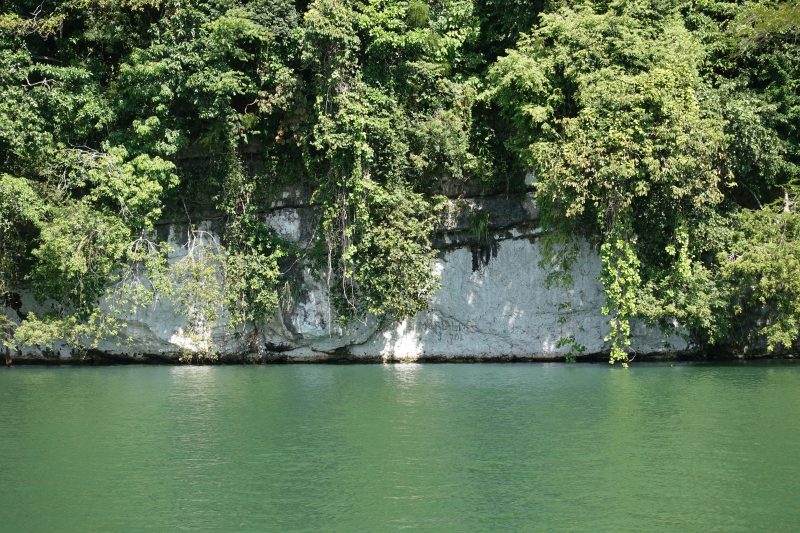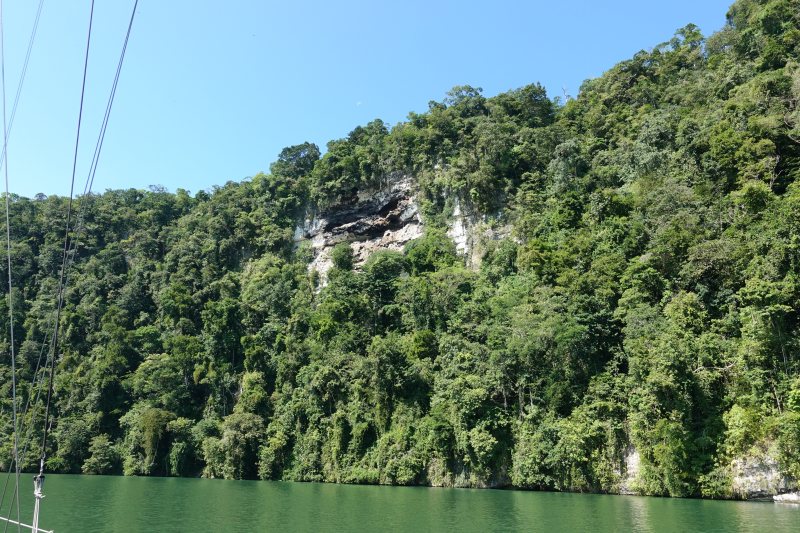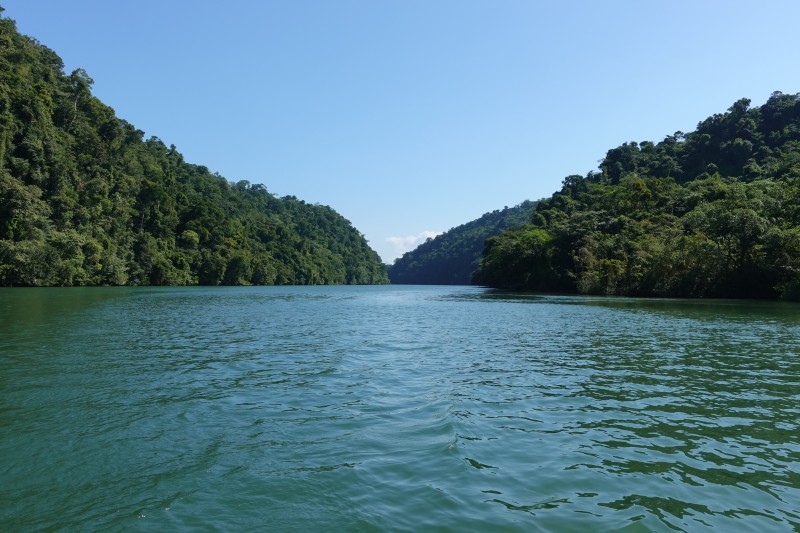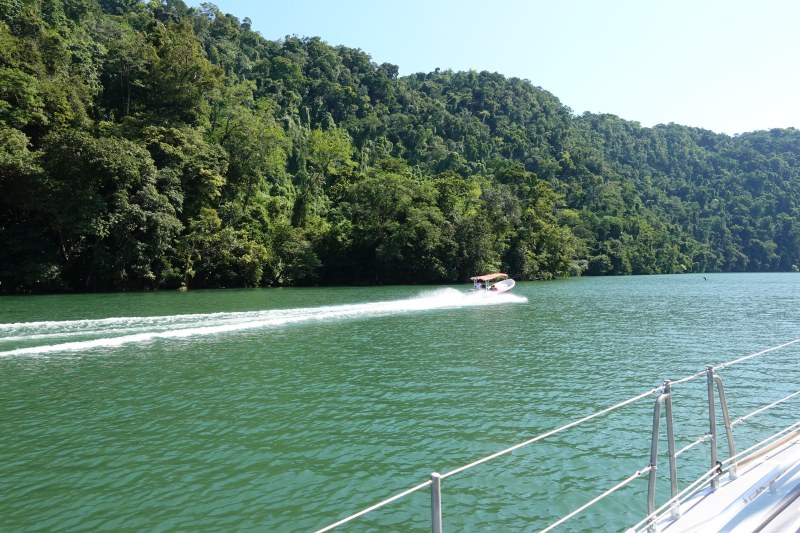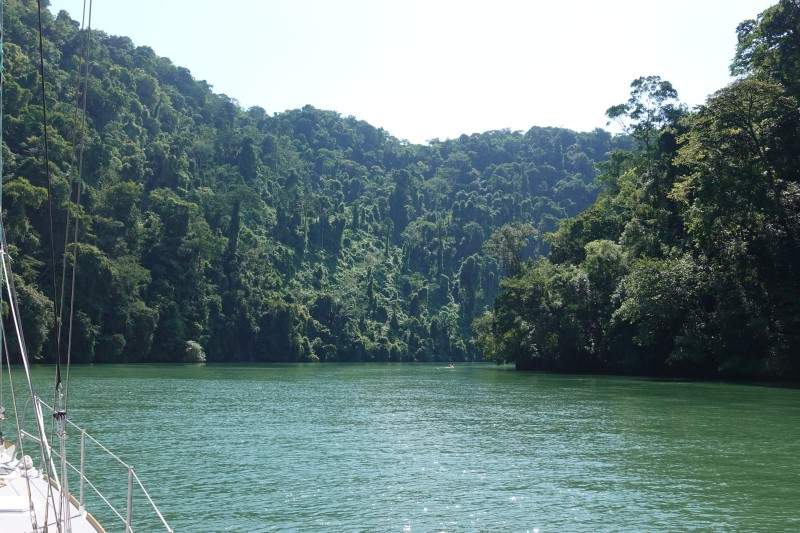 We picked up a couple of Dutch kayakers on the way and gave them a lift up the river to this restaurant where you can see them paddling: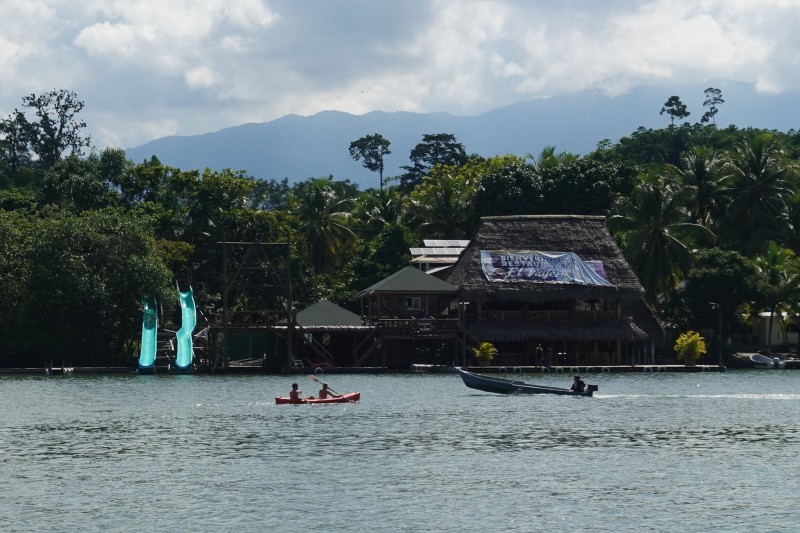 After a stretch of narrow river, we got to a lake called El Golfete: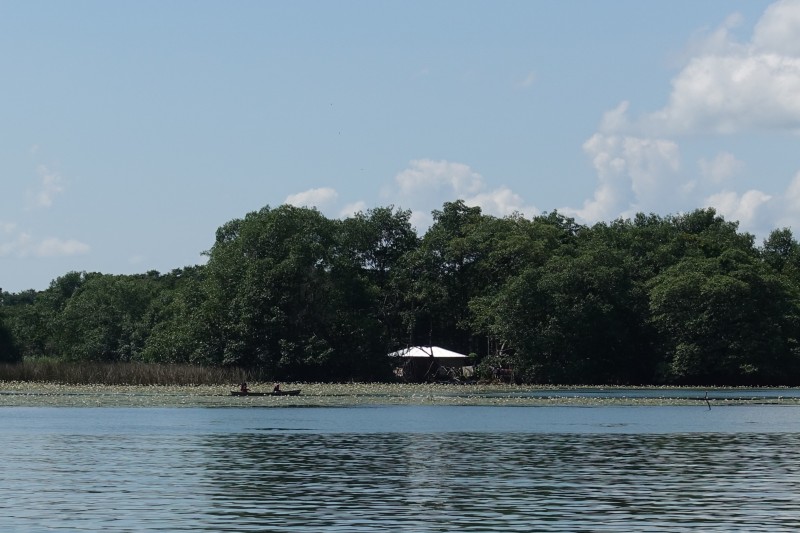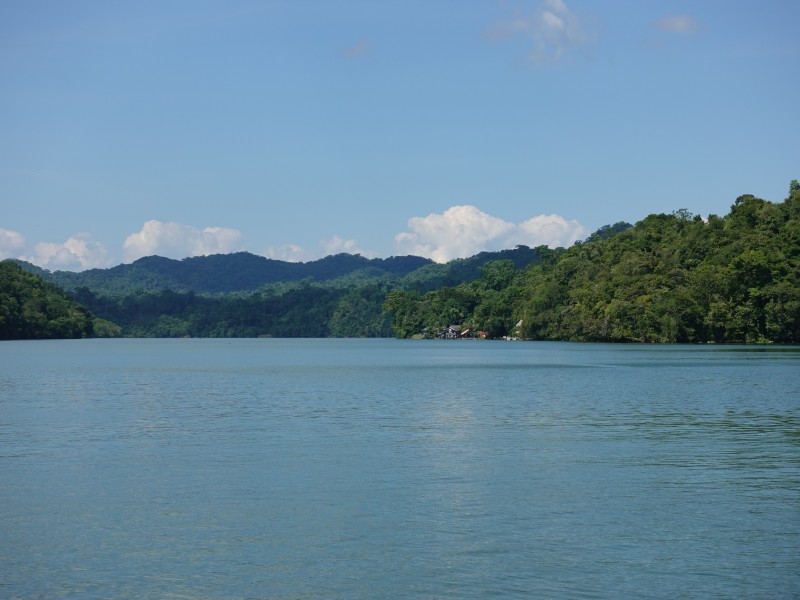 On this lake, we have rented a cabin where we will be staying for a few months interspersed with some sailing and inland trips. Here is Amanda at the dock: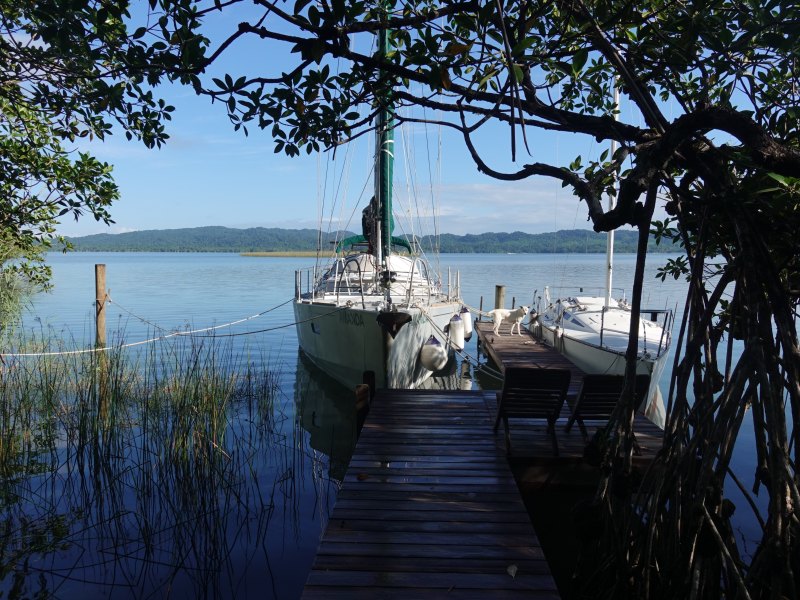 After a short walk, we spot our cabin: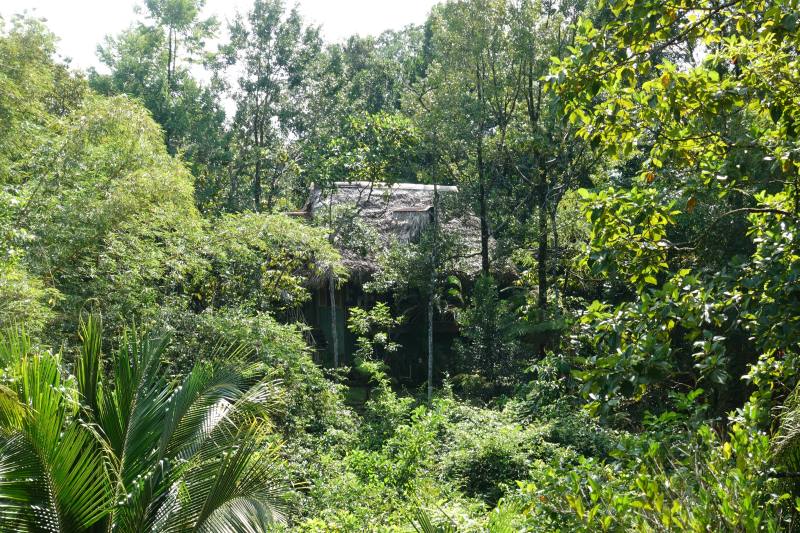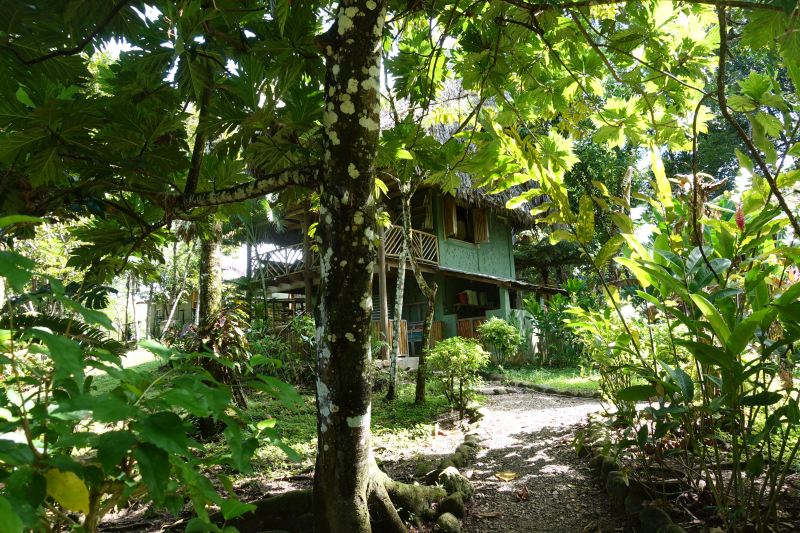 This is the porch where we can enjoy the view and watch many exotic birds in the trees: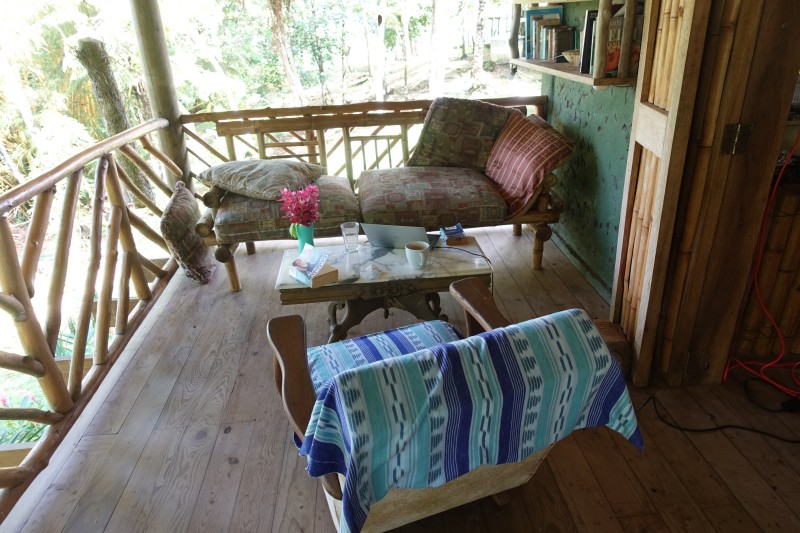 The kitchen: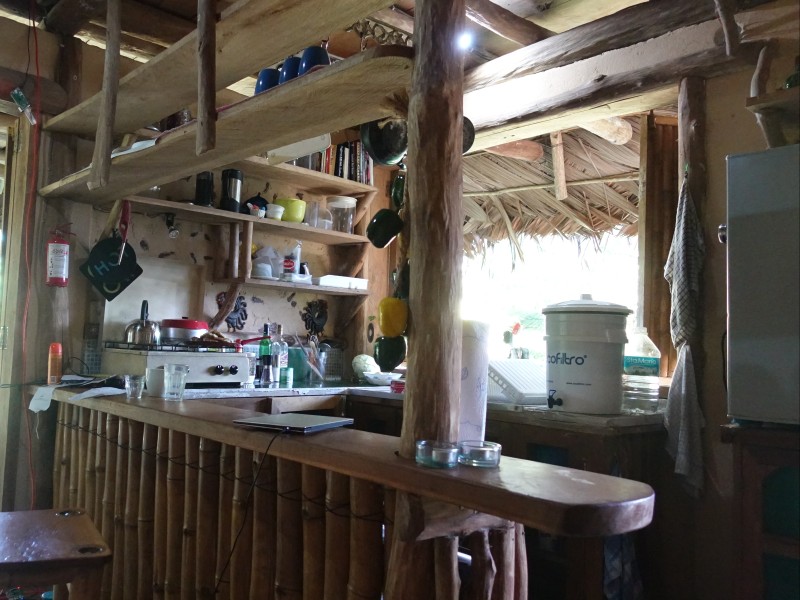 The bedroom is on the upper floor and we have to keep the mosquitoes out with a net over the bed: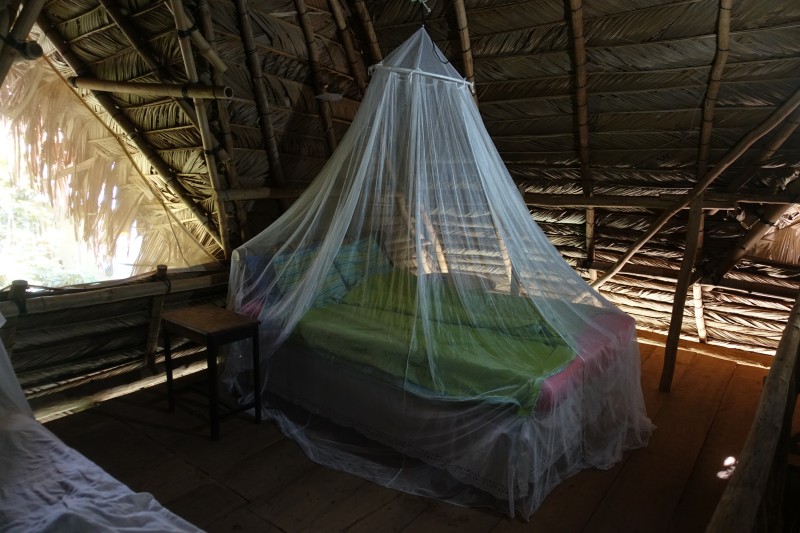 Sometimes we hear bats circling the bed at night. Since they eat mosquitoes, they are very welcome. During the day, we don't have any big issues with mosquitoes.
Our first trip from the cabin was of course to a cave. It was just a small one, but still nice: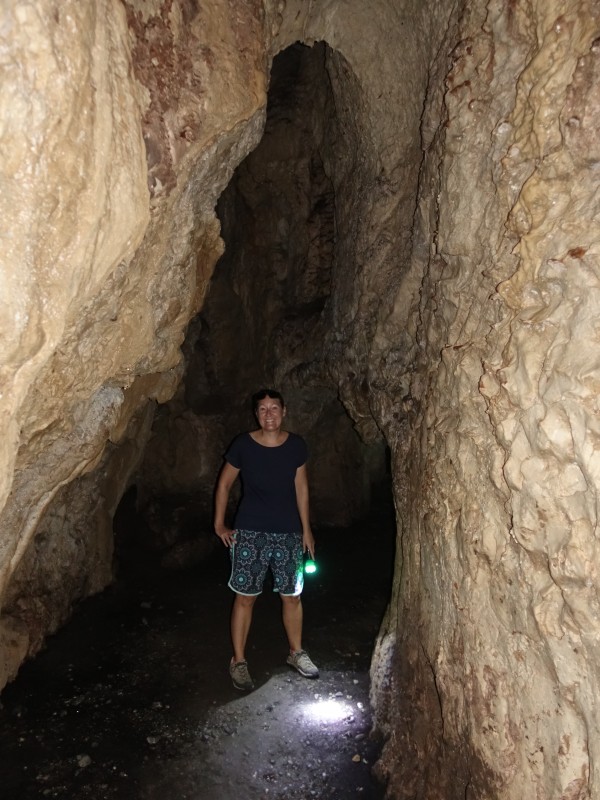 Fossilized bones in the ceiling: