Caribbean maps
Tags: caving, Puerto Rico
Date: April 2, 2017
We got behind on posting maps, so here are a couple showing our route through the Caribbean. First, the eastern Caribbean from Barbados to Grenada and then north: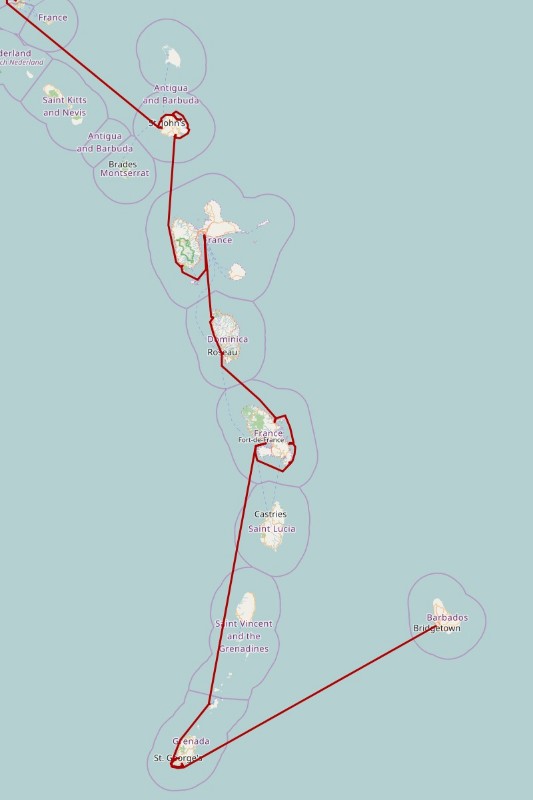 The first island marked "France" that we visited was Martinique and then it was Guadeloupe further north.
Here is the part from St. Martin (right below where it says "The Valley"), through the British Virgin Islands and to Puerto Rico: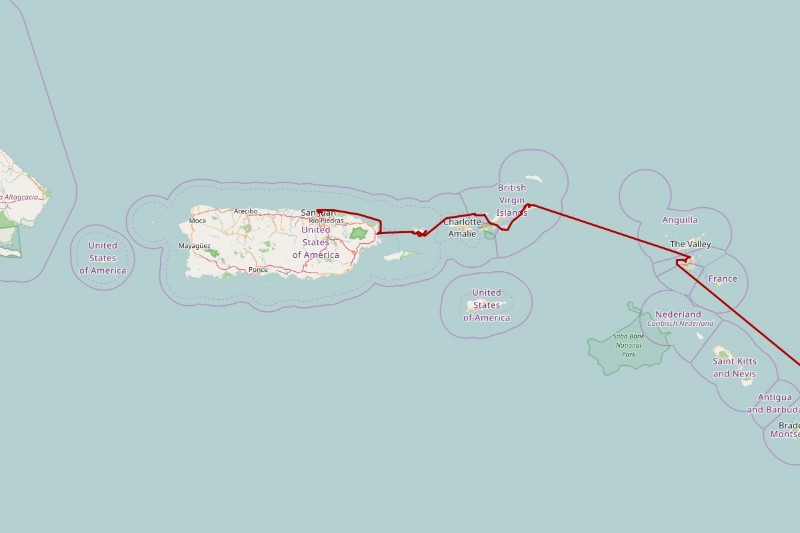 Here is another picture of a cave ceiling from Puerto Rico:
You can never have too many cave pictures.