Yaxcabá and more
Tags: Chichen Itza, Mexico, Puerto Aventuras, Yaxcabá, Yokdzonot, caving, diving
Date: October 4, 2020
After visiting the Yaxuná Maya ruins, we went to small a town called Yaxcabá. A few photos: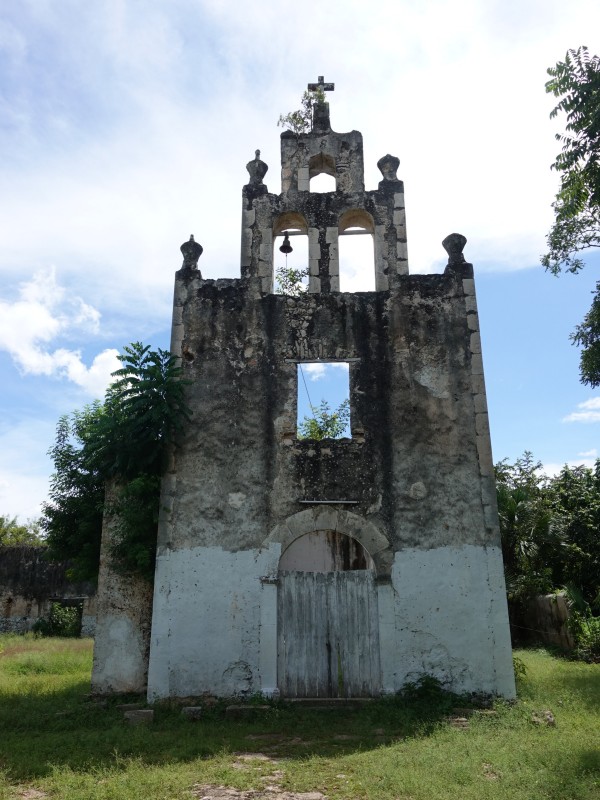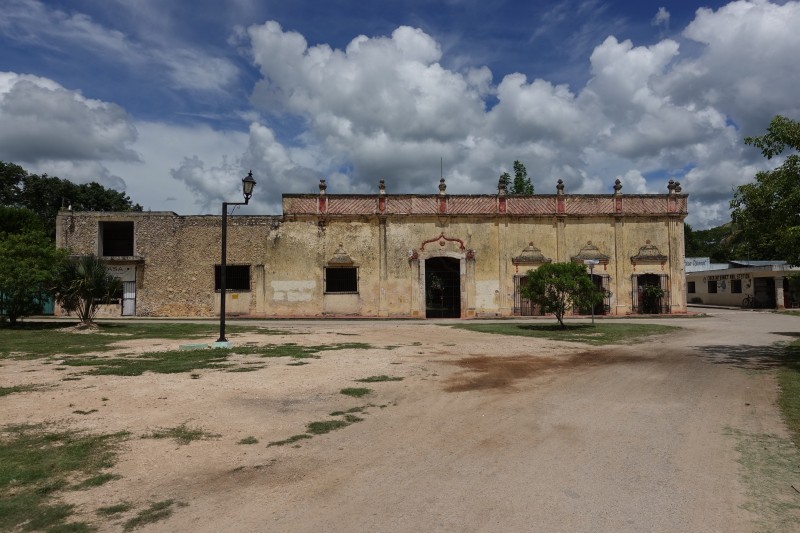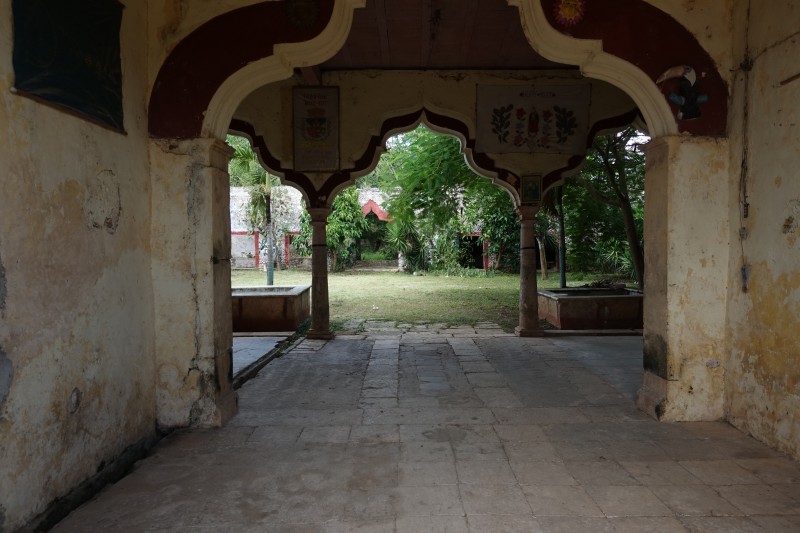 A deep cenote in the center of town: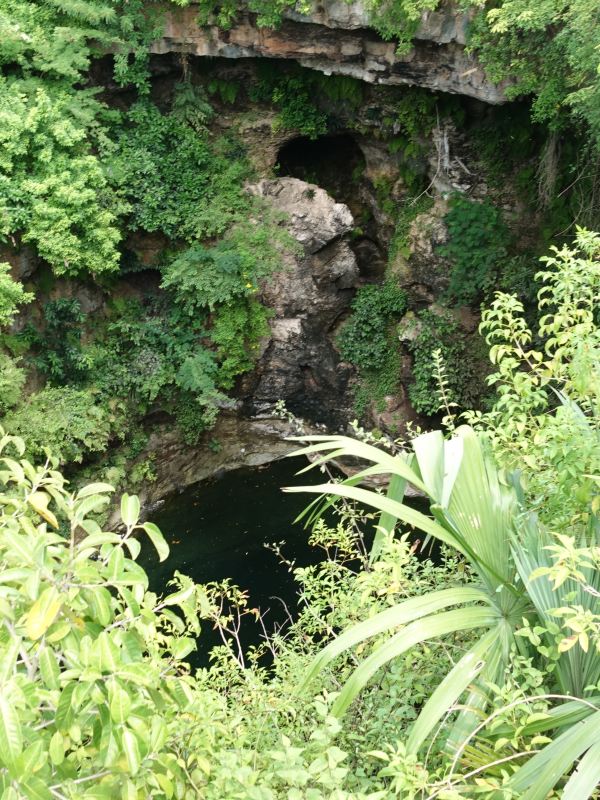 The rather small town has a large colonial church that was finished around the middle of the 18th century: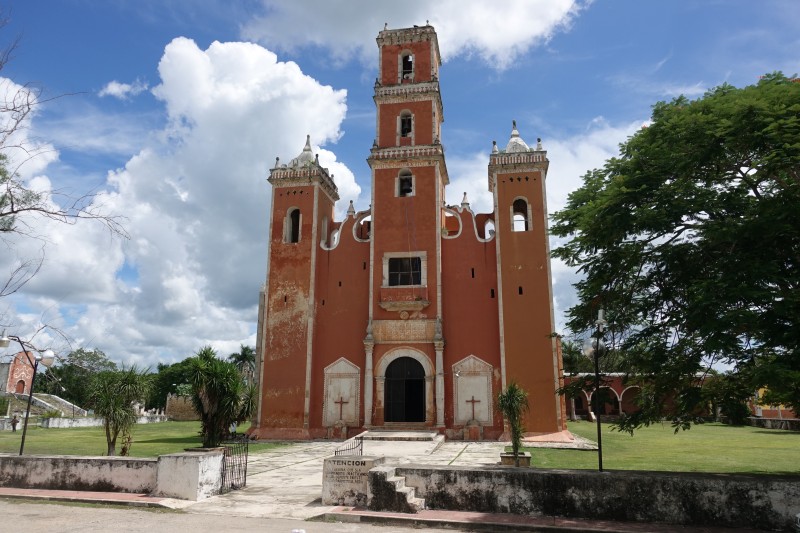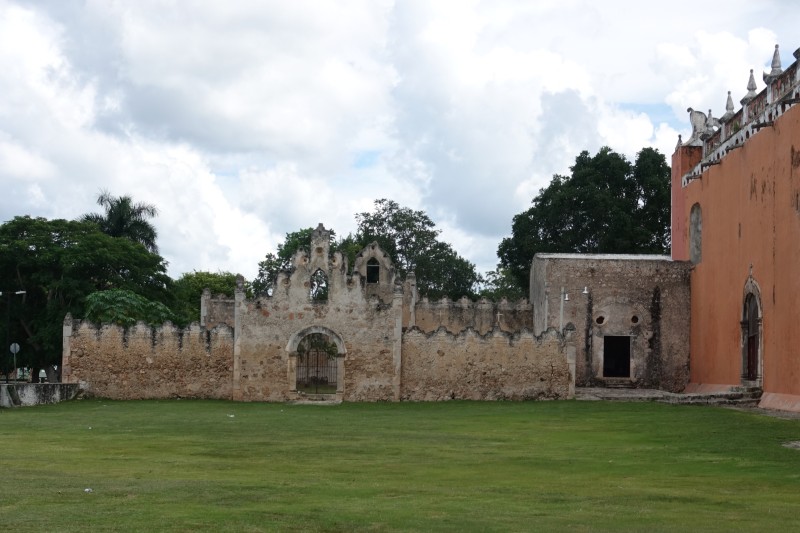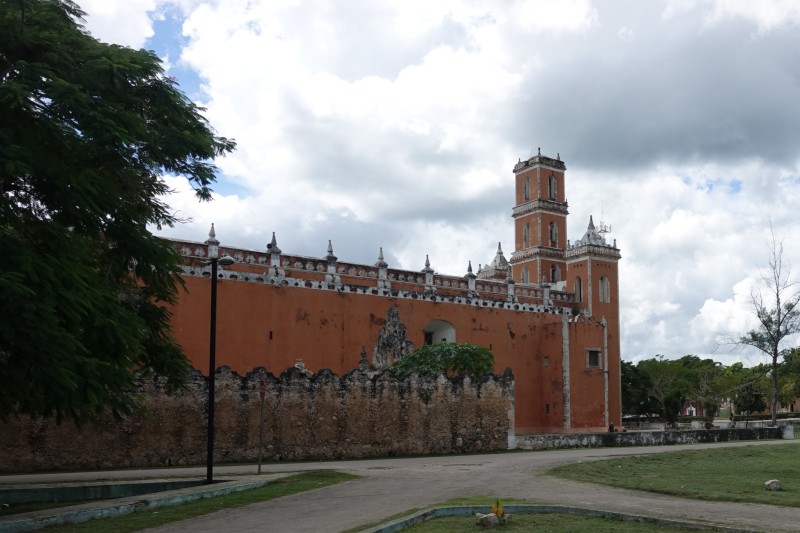 On the way back to the hotel, we stopped at a cenote called Yokdzonot: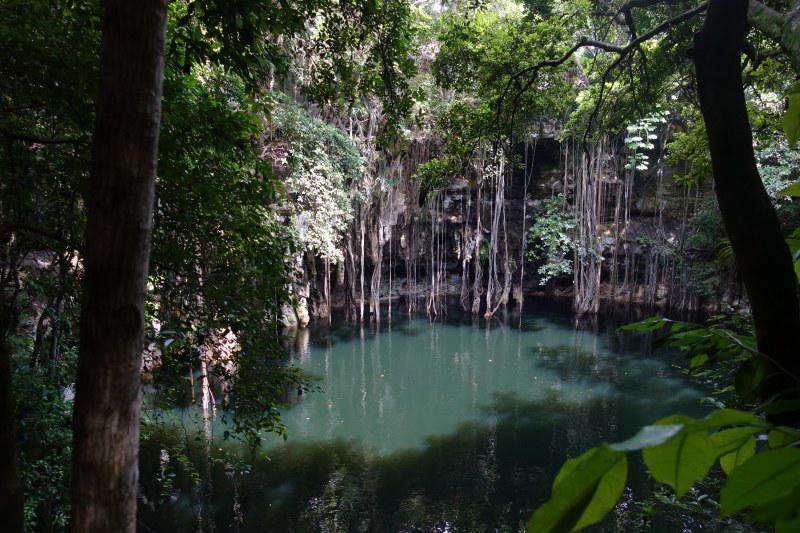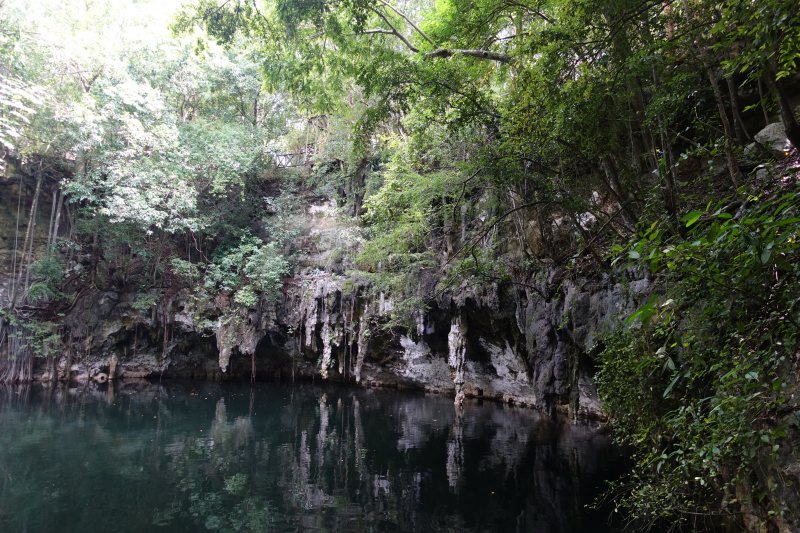 We didn't swim in the rather green water but we had a lovely lunch at the adjoining restaurant.
Back at the hacienda by Chichen Itza: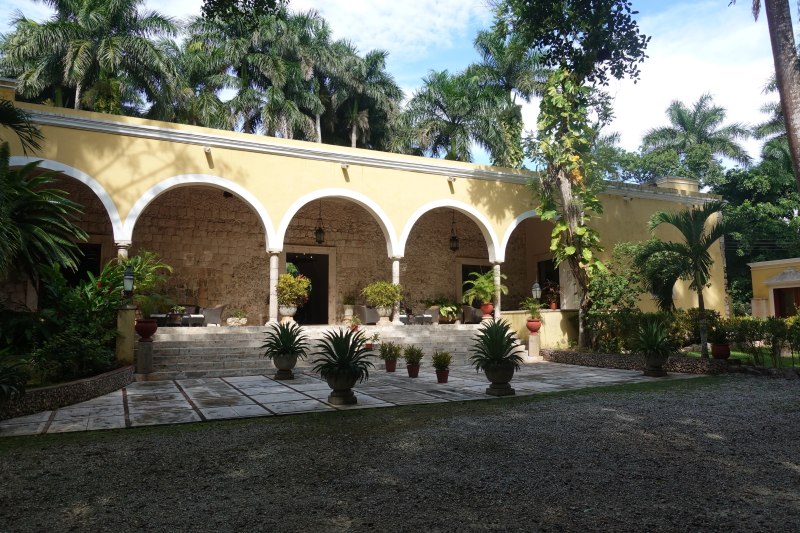 During dinner, a small snake paid a visit: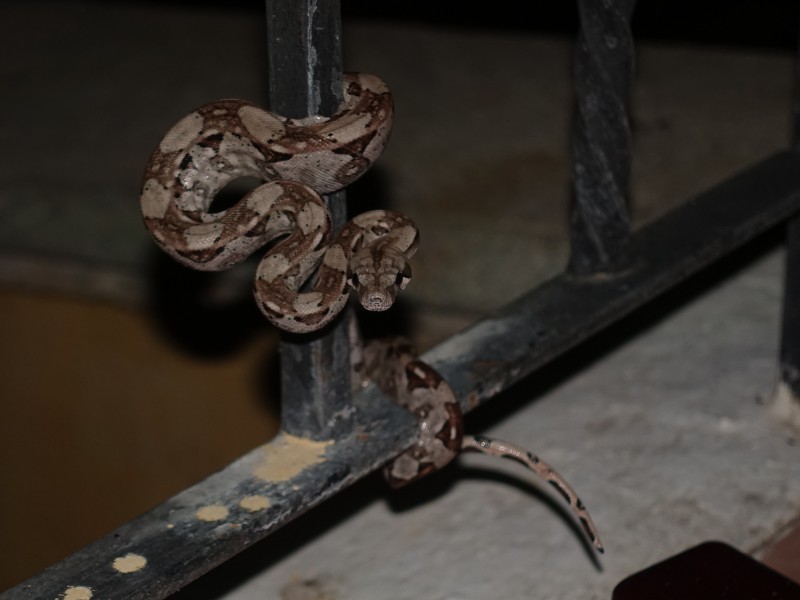 A few days after getting back to Puerto Aventuras, hurricane Gamma passed through. As usual, we tied the boat down really well and closed the storm shutters in the apartment. A big branch fell on our rented car, but no damage was done: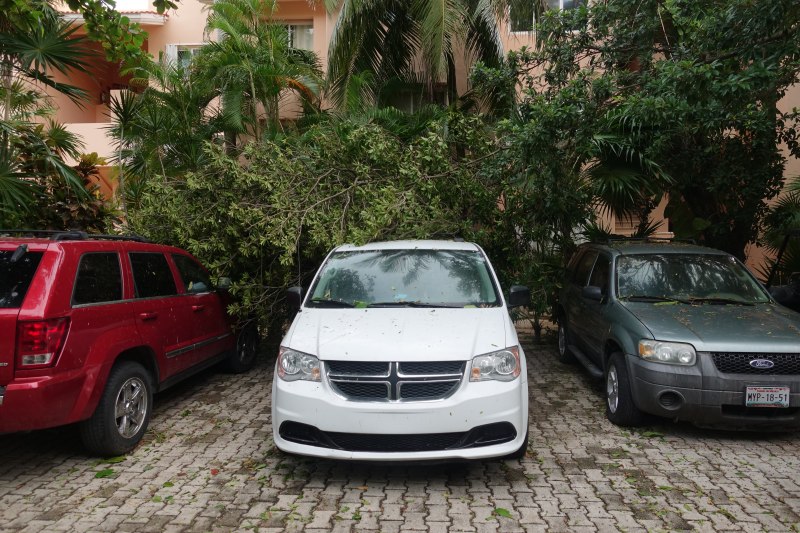 A few weeks later, tropical storm Zeta hit the Yucatan peninsula. It was the fourth named storm we experienced in 2020, so it was a busy year. Every time it happened, Bjarne jumped in the water of the marina before the storm to tie the boat down to some large concrete blocks at the bottom. Then after the storm had passed, Bjarne got in the water again to untie the ropes. In Gamma, which was the worst storm, our boat pulled one of the concrete block about a meter along the bottom of the harbor.
Due to the Covid-19 epidemic, we didn't do too much else in 2020, but Bjarne did a lot of cave diving. Here are a few photos of Bjarne taken by Laszlo Cseh in tunnels that they explored and mapped together with Emöke Wagner: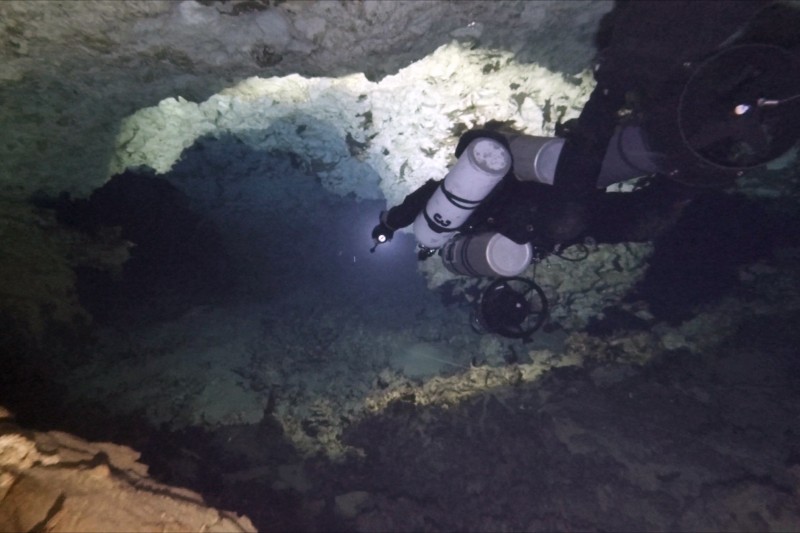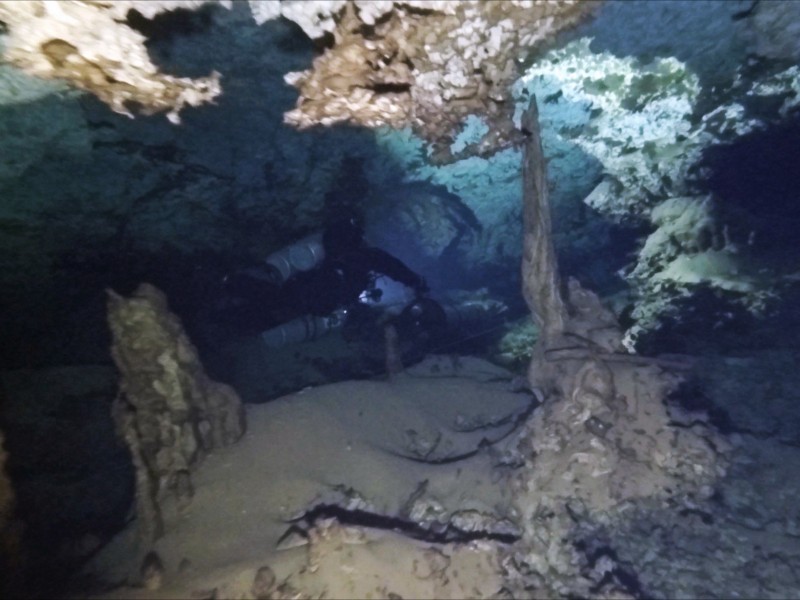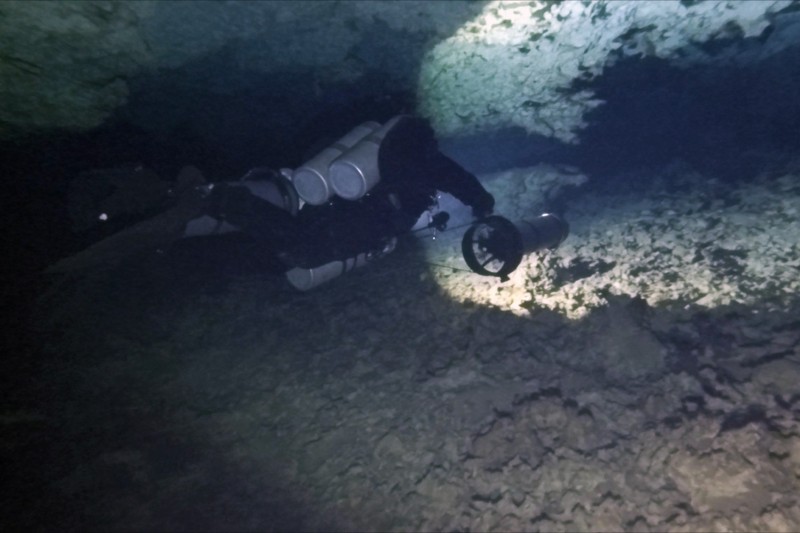 Bjarne is using an underwater scooter and towing a backup scooter to use if one of the other scooters fail. Bjarne has a double set of tanks on the back and two extra bottles on his left side. The extra bottles allow the divers to get far into the cave. Here, they are on their way out from doing some exploration. Soon after these pictures, they get to a point where they stored a third extra bottle to use for the last 45 minutes of the trip back to the entrance.
Read more about the diving here.